Introduction
Microsoft have just published some new PowerShell Intune samples on GitHub.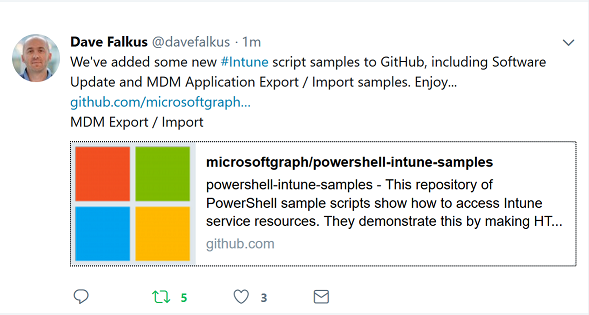 You might also want to follow Dave on Twitter.
Downloads
You can download the PowerShell samples here.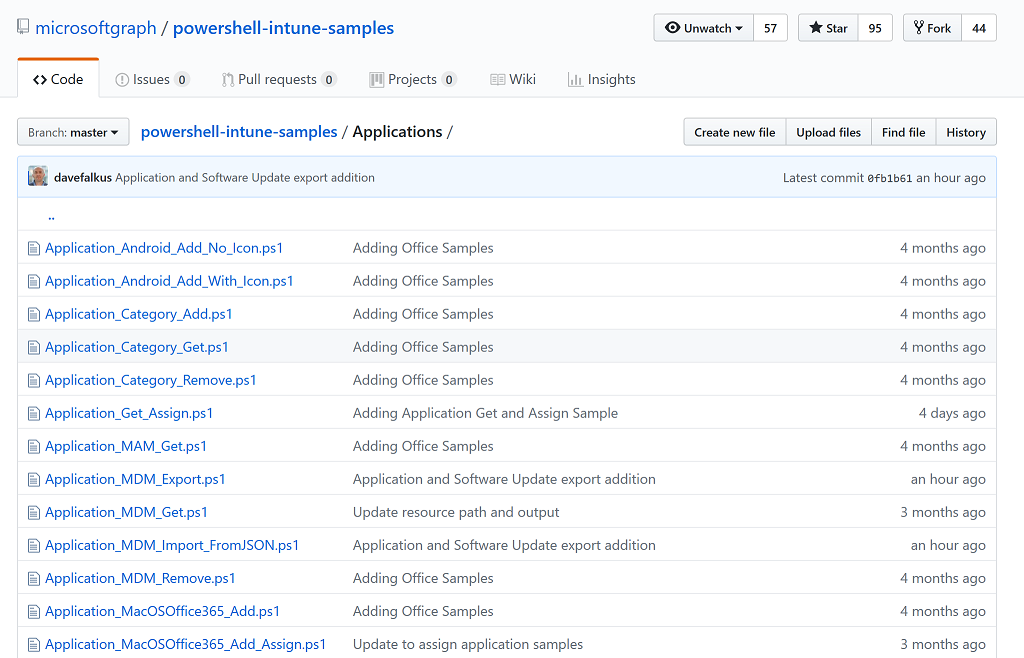 the readme.md file contains information about how to use the scripts and their functions.
How to use Graph ?
For a quick recap on how to use Microsoft Graph with Intune, please see my Getting Started with Microsoft Graph guide here.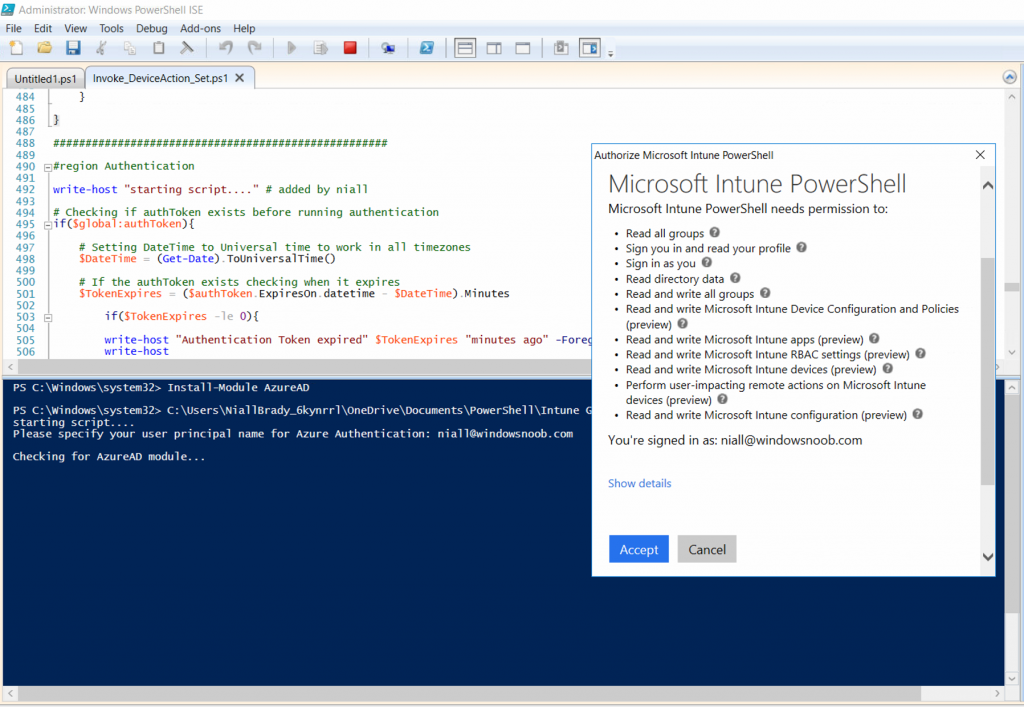 You can of course also reference Microsofts official Intune Graph documentation here.