Introduction
I wanted to unlock Windows Holographic for Business features in Intune Preview (in Azure) in order to enable kiosk mode, but kiosk mode requires something called Developer Mode.
Developer Mode on a device that has been upgraded to Windows Holographic for Business enables side-loading of apps, which risks the installation of apps that have not been certified by the Microsoft Store.
To unlock Windows Holographic you have to apply the business license which is a file supplied by Microsoft (this depends on which license you purchased when purchasing the HoloLens).

There are two versions of HoloLens:
Development Edition
Commercial Suite
The Commercial Suite is the one you need if you want to complete this guide as it contains the license.
Ideal for organizations. The Commercial Suite includes the Development Edition hardware, plus a warranty and enterprise features for added security and device management*.
Those enterprise features available with the Commercial Suite are listed below:
Windows Store for business

Your IT department can also set up an enterprise private store, containing only your company's apps for your specific Hololens usage. Securely distribute your enterprise software to selected group of enterprise users.

Mobile Device Management (MDM) for HoloLens

Your IT department can manage multiple Hololens devices simultaneously using solutions like Microsoft InTune. You will be able to manage settings, select apps to install and set security configurations tailored to your organization's need.
Kiosk mode

With Hololens kiosk mode, you can limit which apps to run to enable demo or showcase experiences.

Windows Update for Business

Controlled operating system updates to devices and support for long term servicing branch.

Identity

Azure Active Directory and next generation credentials with PIN unlock.
Data security

BitLocker data encryption and secure boot is enabled on Hololens to provide the same level of security protection as any other Windows device.

Work access

Anyone in your organization can remotely connect to the corporate network through a virtual private network on a Hololens. Hololens can also access Wi-Fi networks that require credentials.
Step 1. Create a configuration policy
In Intune Preview click on Device Configuration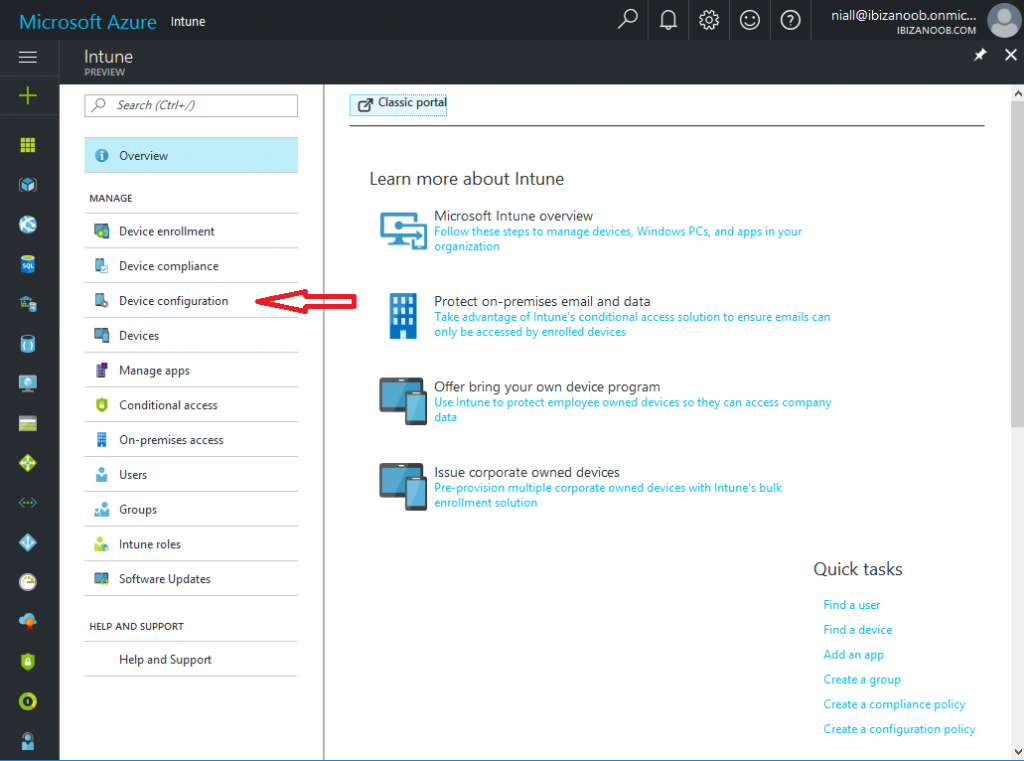 Then click on Create Profile to create a new device configuration profile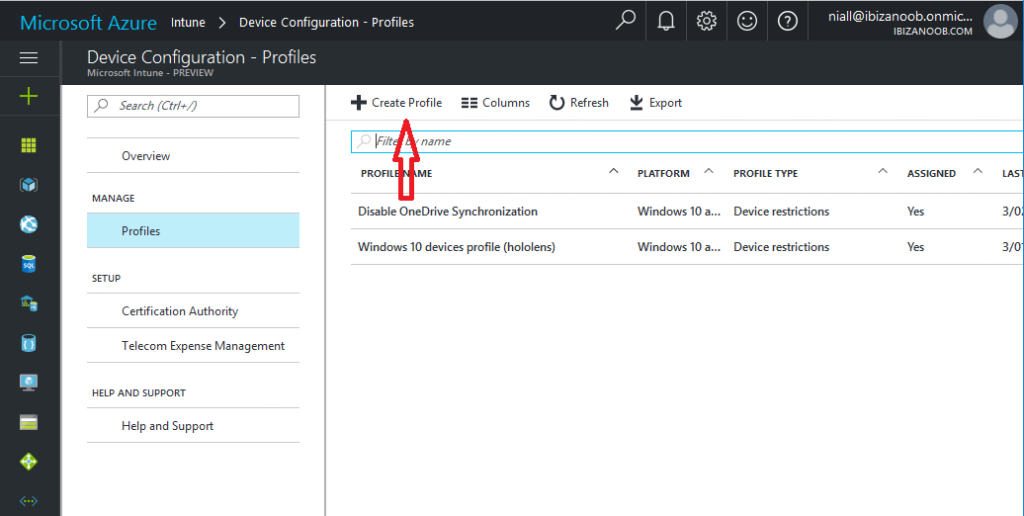 Give it a suitable Name such as Unlock Windows Holographic for business features, for Platform select Windows 10 and later, for Profile type select Edition Upgrade as shown here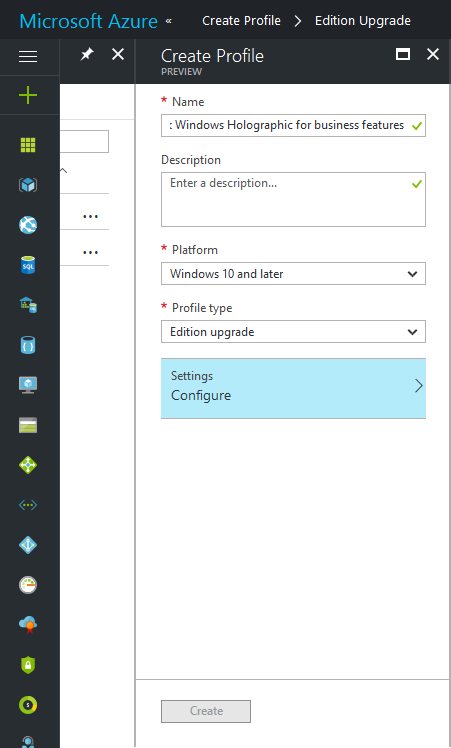 In the Edition to upgrade to drop down select Windows 10 Holographic Enterprise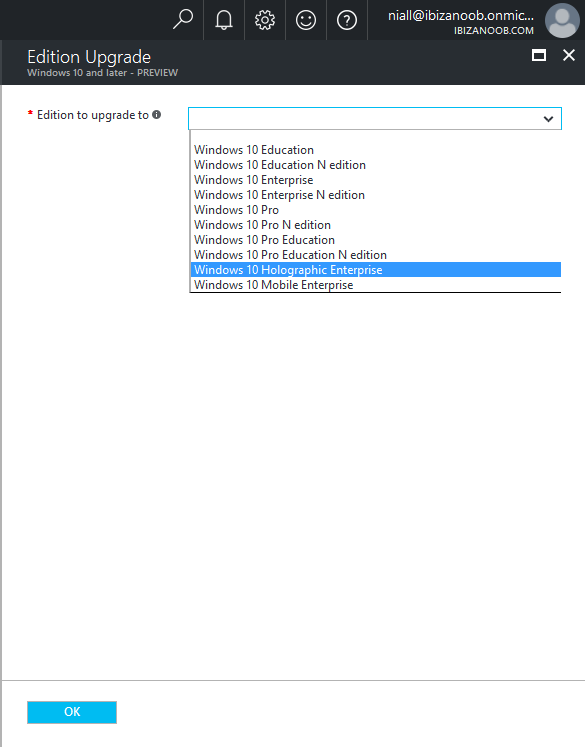 In the License File field, click on the blue box and browse to where the license file is stored (mine was named analogonecoreenterprise.xml). The license file should be supplied to you from Microsoft when you purchase the HoloLens, it is not currently available on the Microsoft Volume License Center website.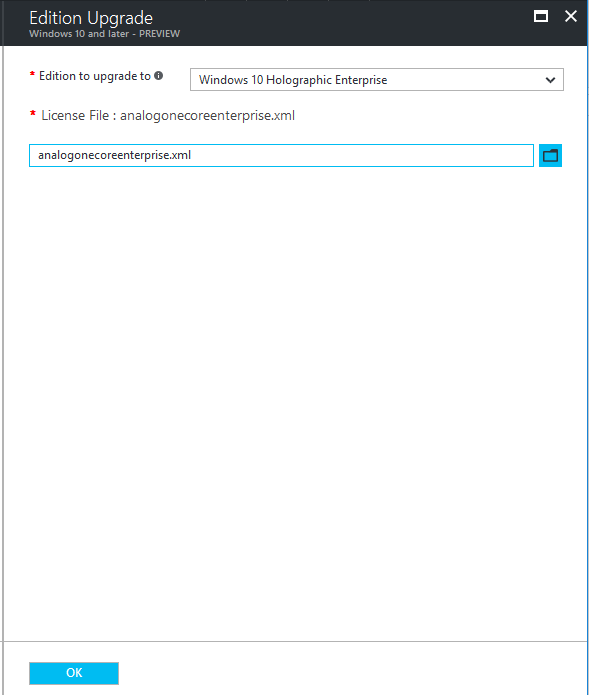 And click on OK and then click on Create to save the profile.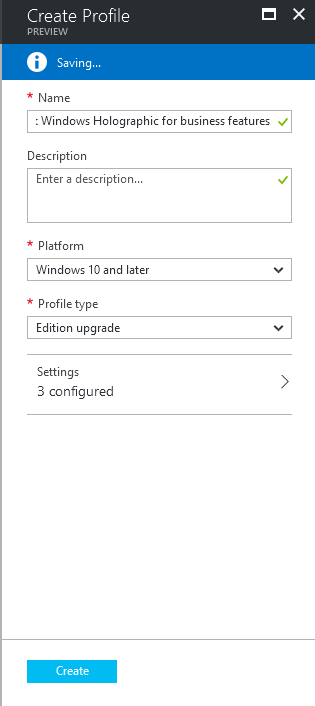 Step 2. Assign the profile to a group containing your hololens
Click on Assignments in the newly created device configuration profile.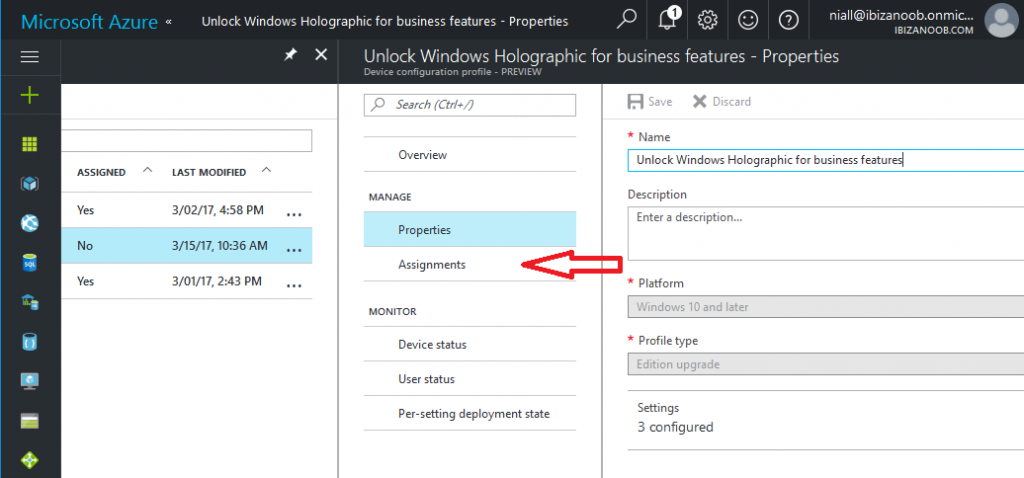 Click on Select Groups to select a group that contains your target hololens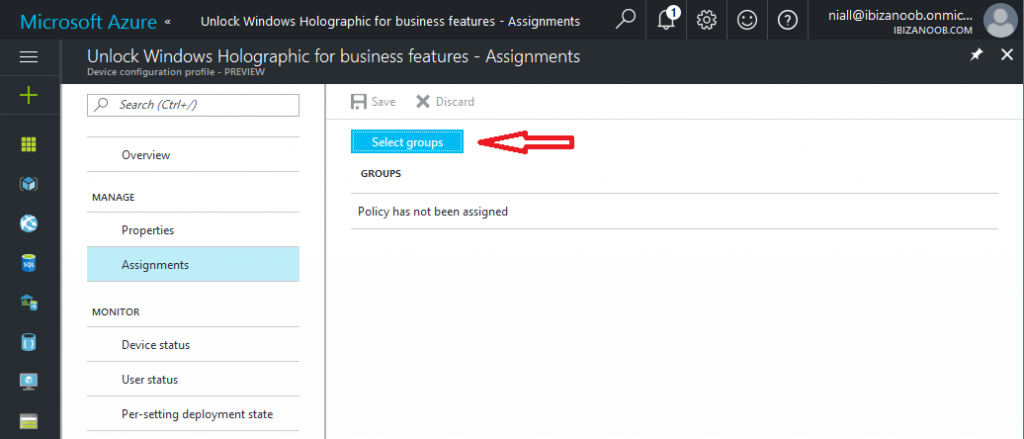 Select a group from those listed or enter the name in the select field and then click on Select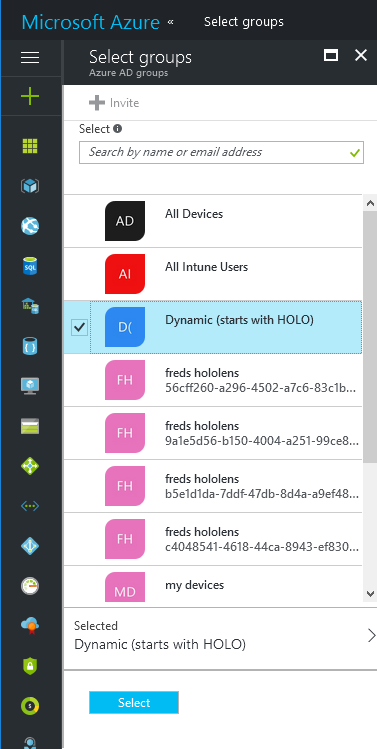 Your group is selected, now click on Save to save the assignment
Step 3. Enroll the device
When these users enroll their devices in MDM, the Edition Upgrade policy will be applied.
Step 4. Verify it's upgraded
You can verifythat the HoloLens has been upgraded to the business edition in Settings > Network & Internet. The VPN option is only available in Windows Holographic for Business.
That's it job done !

More info > Unlock Windows Holographic for Business features