Introduction
Microsoft have just released another extension for System Center 2012 R2 Configuration Manager SP1 and this one adds suport for iOS 9 in Intune integrated environments.
Here's the blog post about that.
Requirements
This extension requires that you are running System Center 2012 R2 Configuration Manager SP1 and that you've installed Cu1 (and restarted after that install). You can review this post (Step 13) to see how to install CU1.
Getting the extension
To get the extension if your ConfigMgr console is open, close it and then re-open the console by right-clicking on the icon and choose Run As Administrator.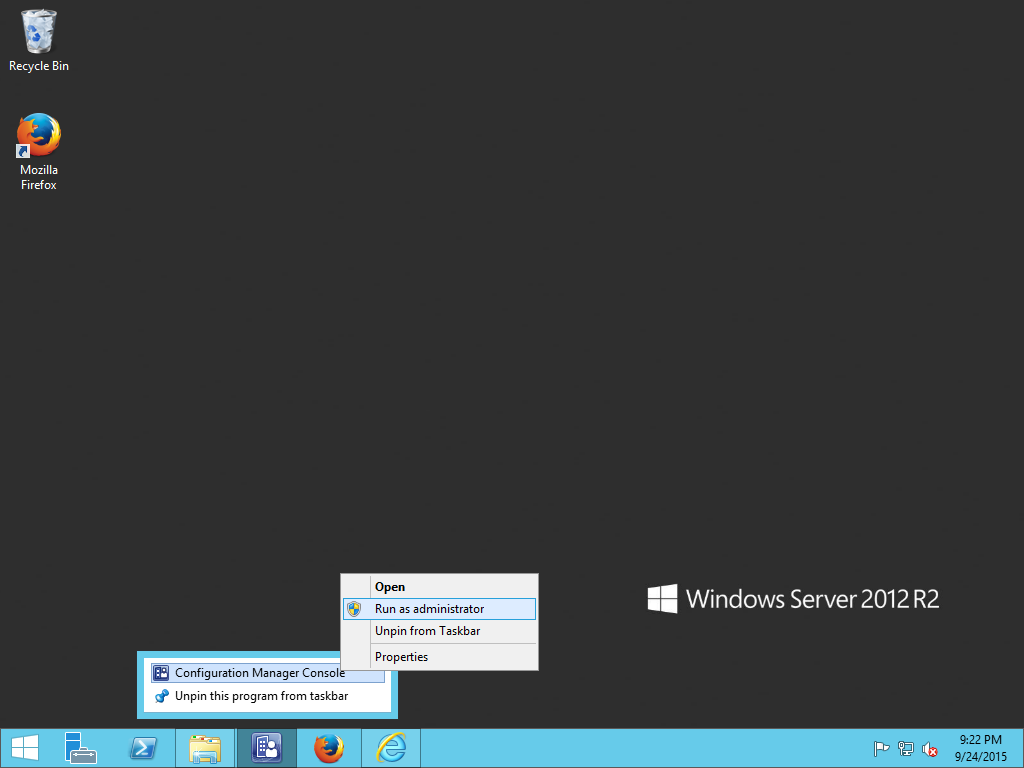 You'll be informed that new extensions are available, click ok to load the console.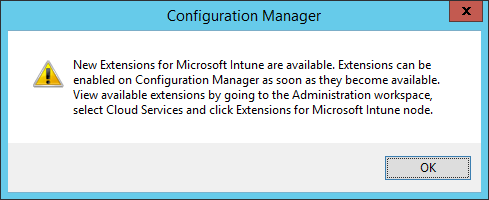 In the Administration workspace, select Cloud Services and click Extensions for Microsoft Intune and you should see the new iOS9 extension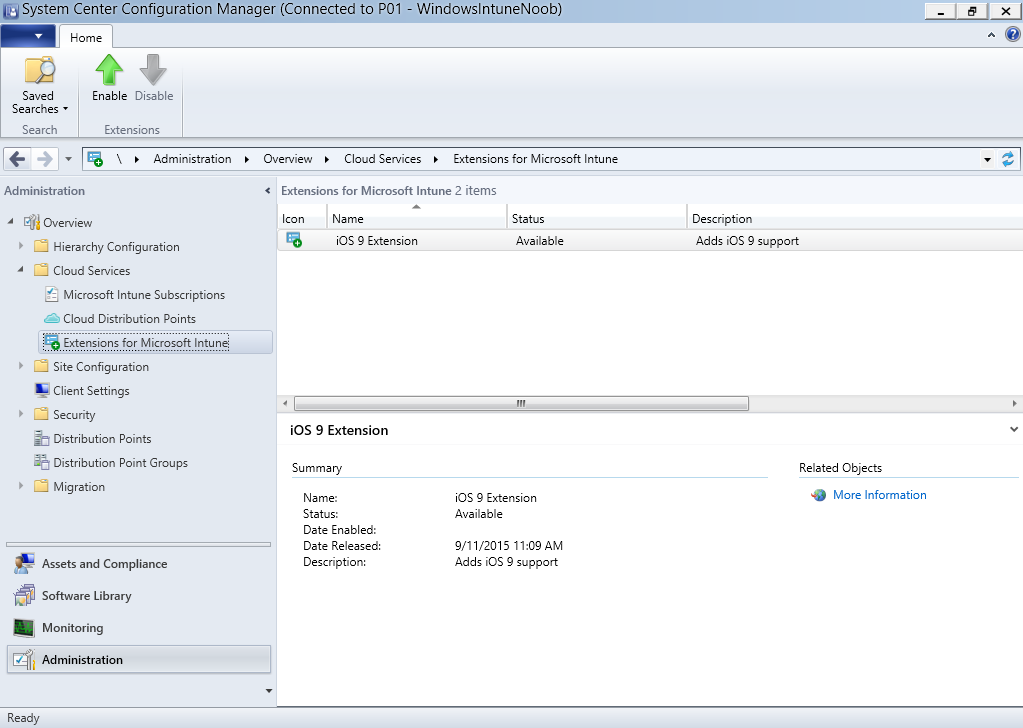 Enabling the extension
Right click it and select Enable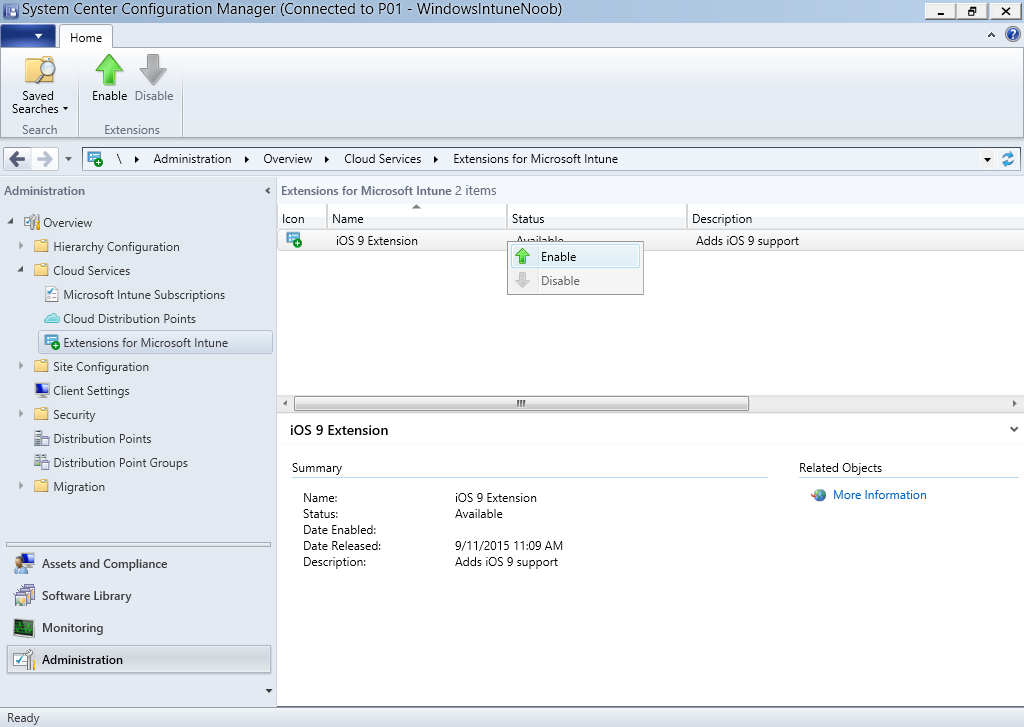 Accept the EULA and click on Yes to Enable the extension, read the bit about 'next time the console starts', it's important to remember !
After a couple of minutes, if you have a working internet connection it's enabled !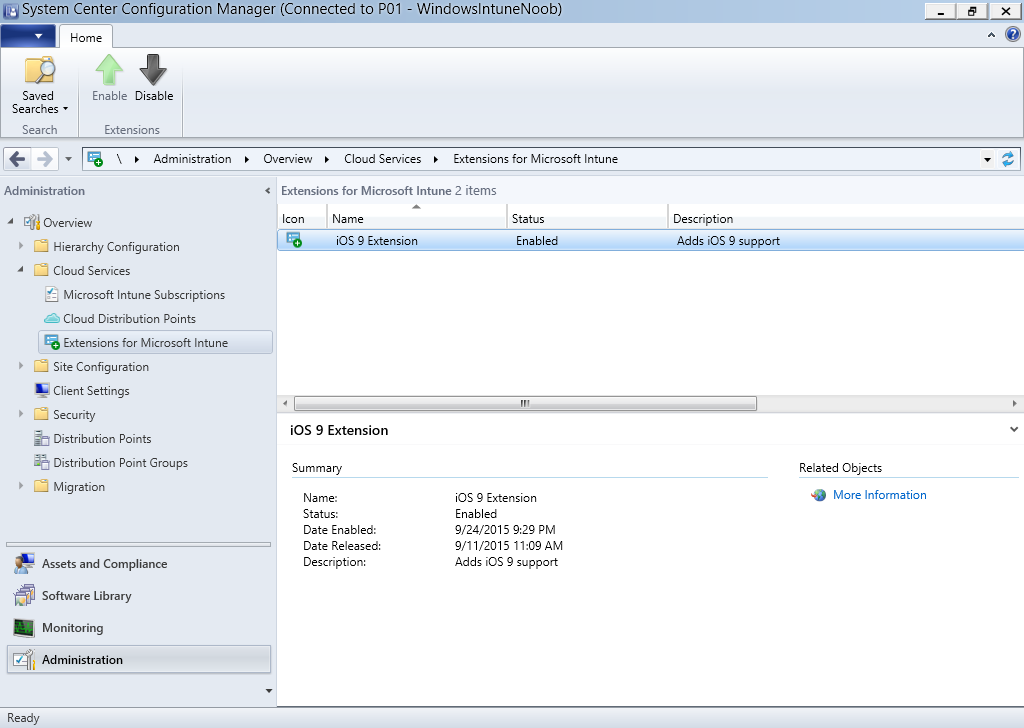 Note: At this point, close the console ! If you don't you'll see iOS 9 support listed as iPhone 9.x so be aware of that.
After they are listed as Enabled, close the console and restart it. You should see the following asking you to update the console, answer yes.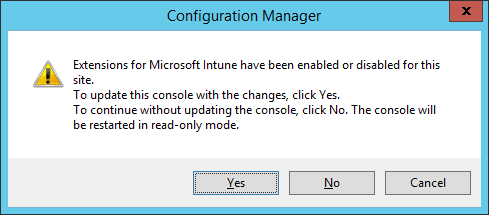 the extensions are updated…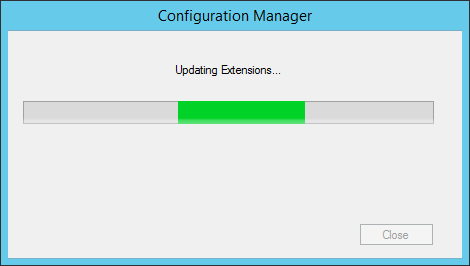 Once done, you'll be informed of the console needing another close, click on Close.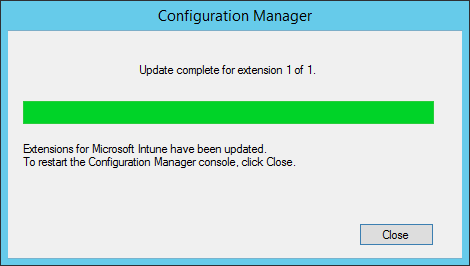 After the console restart you can now deploy Configuration items and apps to iOS 9 devices (and iPad 9)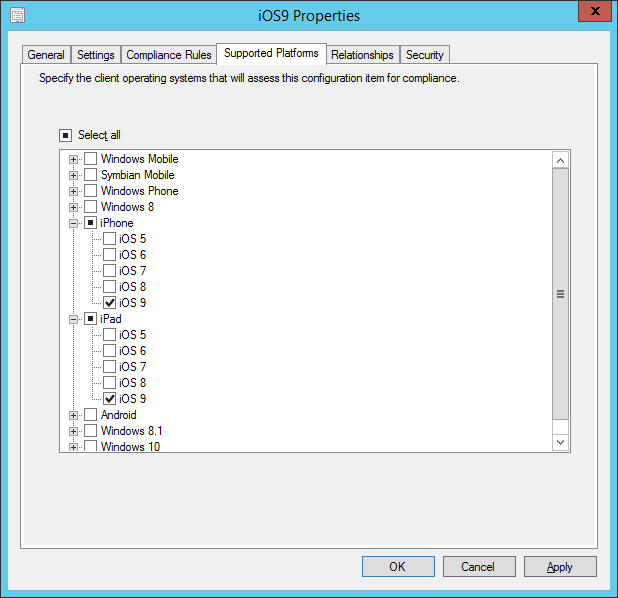 To troubleshoot the extension installation, look for the AdminUI.ExtensionInstaller.log file in D:\Program Files\Microsoft Configuration Manager\AdminConsole\AdminUILog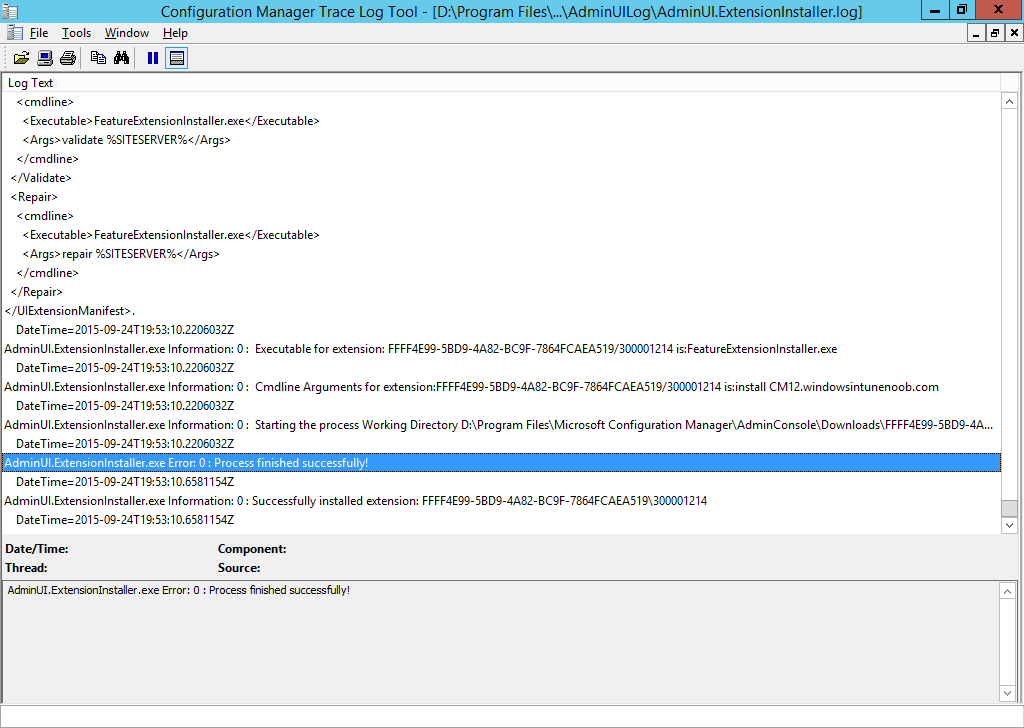 In addition to the above log review hman.log and dmpdownloader.log as they may contain info about the success or failure of the extensions installation/download.

Related reading
cheers
niall