Introduction
This is a short post to highlight how you can quickly troubleshoot errors when enabling extensions for Microsoft Intune (formally Windows Intune) in Configuration Manager 2012 R2.
Problem
You are trying to enable an extension but when doing so you see the following error in the ConfigMgr console after pressing F5 to update the status.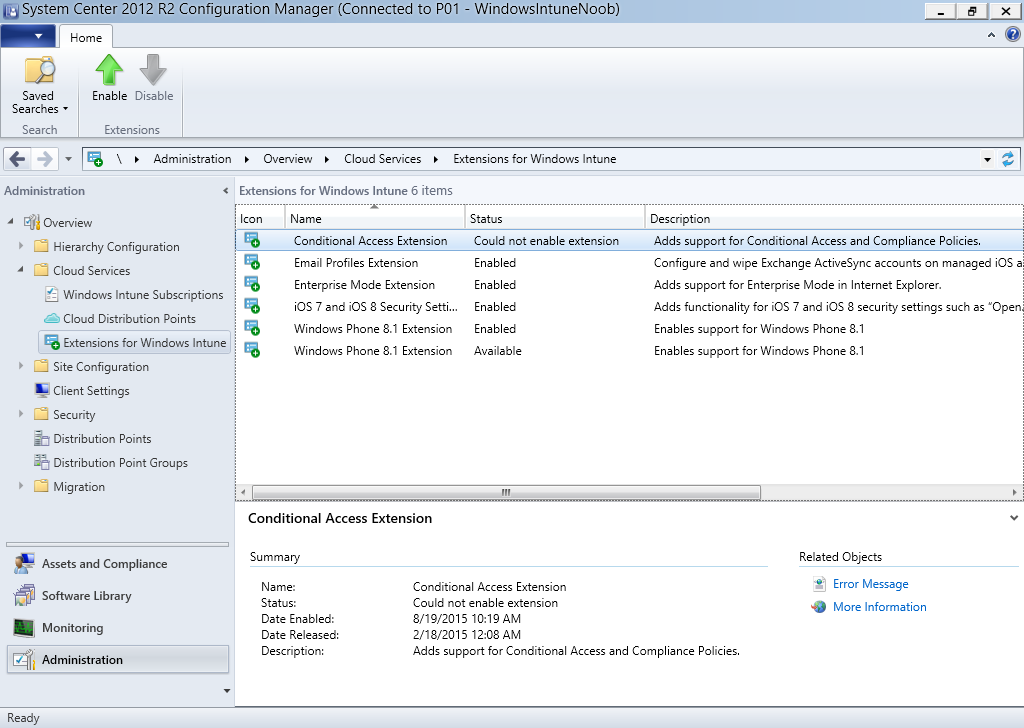 To get more info about why it failed click on the Error Message beneath Related Objects.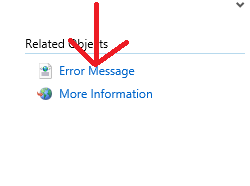 This will open the error message in notepad and then you'll get a good idea why trying to enable the extension failed.
Related Reading
See Nico's post below on the same subject except including the SQL query
http://scug.be/nico/2015/09/25/configuration-manager-intune-could-not-enable-extension/
That's it !
until next time
cheers
niall