Introduction
These are my notes from a session shown today @ Microsoft Ignite 2020, the session was hosted by Steve Dispensa (Director of Program Management at Microsoft Endpoint Manager) and Ramya Chitrakar (Director of Engineering at Microsoft Endpoint Manager).
For the last couple of years at Ignite I blog my notes for sessions I'm interested in as I always find it nice to later refer to this reading material and punctuate it with content I've covered, and sometimes the videos just flow by too fast and you miss out on important points. Where appropriate I'll link to content that I've covered that is referred to in the video.
Agenda
This is part 1 of a two part session and below is the agenda.
MEM and the new normal
What's new in Microsoft Endpoint Manager
Demos
Takeaways and next steps
MEM and the new normal
A year ago we all started our day in the usual way, grabbing coffee, going to the office, and interacting directly with our fellow colleagues but Covid 19 changed that very quickly as businesses shut their doors all around the world. I know this myself as I've been working from home since mid-March this year and as a direct result of that I upgraded my home office to make the work environment more appealing.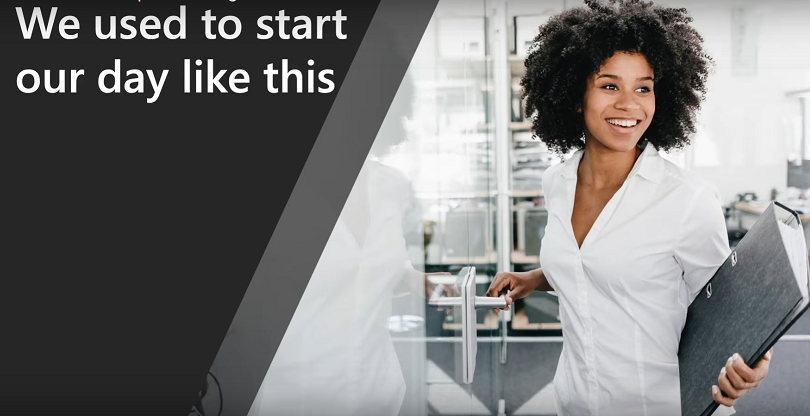 Now many of us are working from home either full time or most of the time, and that involves changes in how we access and use company resources. We are working across more devices, more scenarios and often without the traditional safety net of onsite support or help desks that you can visit directly for assistance.
This rapid change has guaranteed one thing, all businesses must have a remote working plan that lets employees work with 100% productivity from home.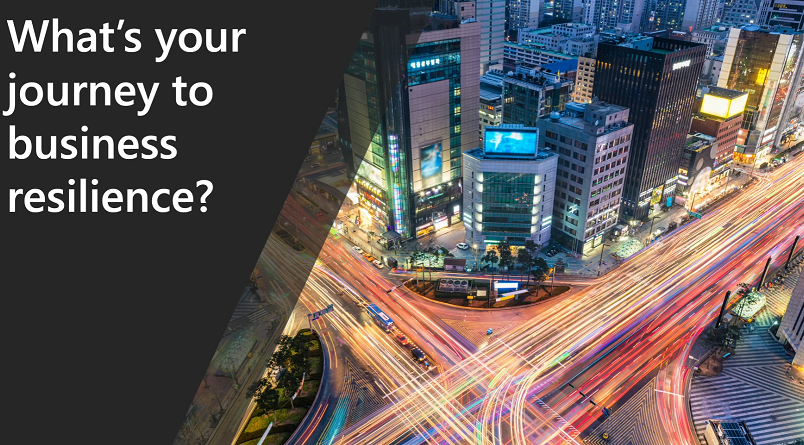 "Businesses need users to be fully effective when working remotely and need to be able to switch between remote work and office work without missing a beat"
Last year at Ignite Microsoft released Microsoft Endpoint Manager, the integrated solution between all the endpoints in your estate.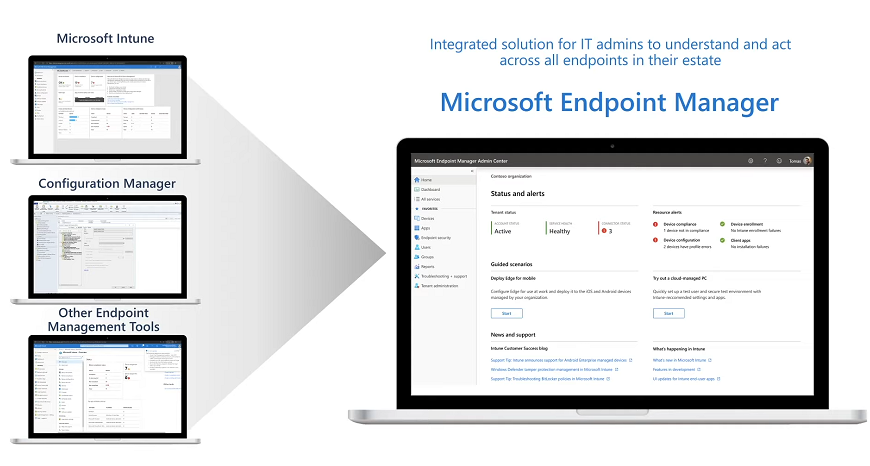 MEM brings together Intune (intelligent cloud) for all of your cloud attached endpoints, Configuration Manager (Intelligent Edge) for all your on-premises endpoints and other endpoint management tools suchs as Windows Autopilot, Desktop Analytics and Proactive Remediations to bring the power of the cloud to your whole enterprise. Microsoft have seen exponential growth in cloud attachment in the last year.
"Massive customer adoption"
MEM brings together the most comprehensive set of endpoint management capabilities in the industry. Starting with security it integrates with the most sophisticated solutions in the market and lets you establish baselines and implement policy for your users and devices. Risk based controls like Conditional Access lets you make sure that your endpoints are secure and compliant before gaining access to sensitive company resources.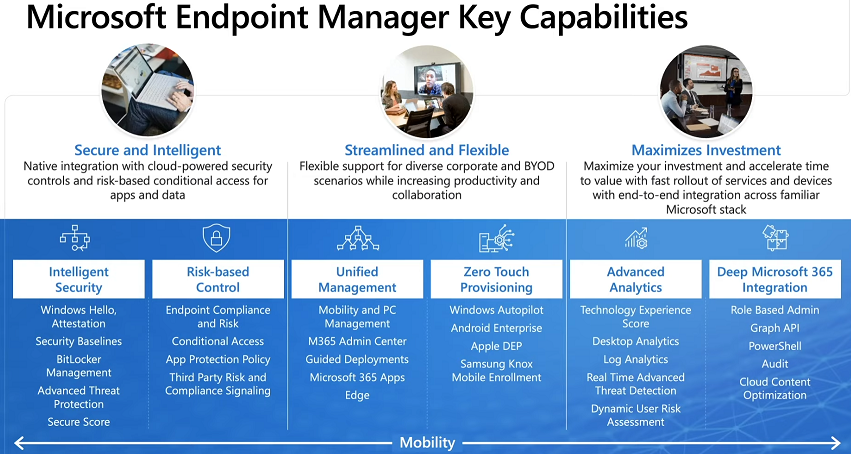 Unified management has deep integration with Microsoft 365 apps and the new Microsoft Edge. Zero touch provisioning works across different platforms to deliver unprecedented efficiency for IT Pros. And of course there is advanced analytics with Desktop Analytics, Log Analytics, real time advanced threat detection and more, and of course it's all deeply integrated with Microsoft 365 and can utilize RBAC (role based access control), Microsoft Graph (to automate tasks), PowerShell, auditing and cloud content optimization.
So how does it all fit together ?
"Tenant attach"
Microsoft's goal is to bring the power of the cloud to your whole enterprise. Microsoft released tenant attach which allows you to have an easy and low risk path to cloud attached Configuration Manager to start gaining cloud benefits. I blogged about tenant attach when it was first released in Endpoint Manager technical preview below:
Organizations can also use co-management to manage Windows 10 using both Config Manager and Intune at the same time, this capability is unique in the industry. New customers can go directly to the cloud with Intune or migrate over time with co-management of Config Manager and Intune.
Below you can see the increase in numbers of Windows 10 devices managed in the cloud (Intune) in the last year.
To read the rest of this blog post click here.