Introduction
We are all well aware of the current situation with regards to Covid 19. It has changed everyone's life right now and probably will continue to do so for the foreseeable future. Working from home (WFH) is now a reality for many people who work with Information Technology (IT) and I'm privileged enough to be one of those people.
In the last few weeks I've been working from home 100% and as a result I've upgraded my home office (which coincidentally was long overdue an upgrade) to try and match or improve upon the experience I have in the normal office.
Some of the features I wanted were:
Multiple monitor support
Desk that raises and lowers
Thunderbolt 3
For those of you who don't know what Thunderbolt 3 is, it's a technology which allows for 40GB/s data transfer and Displayport 1.2 over a USB-C port, and it can also be used for charging your device while it is connected. That makes it perfect for multiple monitor support with minimal cables, but your computer must support Thunderbolt 3.
I did some research and based on a limited budget I purchased some new hardware (monitors, cables, docking station and desk). This blog post will cover the hardware I purchased, and include some links in case you are interested in purchasing something similar.
But first, how does it look now ?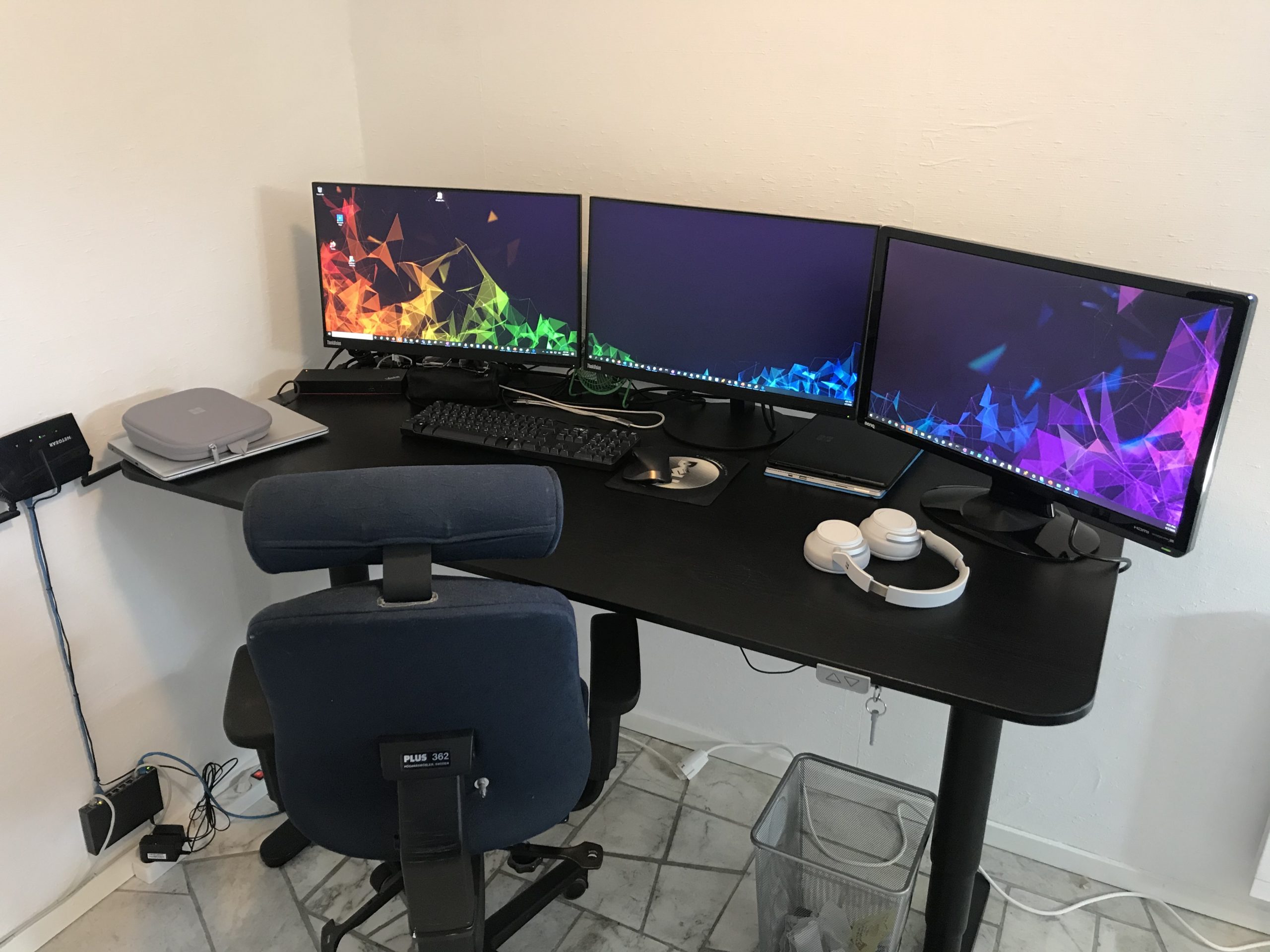 Your home office might have bigger/better monitors, and have a world class view etc, but this is my home office, and I'm very pleased with the change.
The Desk
I wanted a desk that I could raise and lower so that I could stand when I wanted to and sit when I felt the need, all at the touch of a button. IKEA offer a good selection of desks so I chose the following model, it's called BEKANT and I picked the black stained ash veneer version. There are different colours to choose from in case you have different styling tastes.
Thanks to Covid19, I got it delivered home so I didn't even need to leave the house. It took approx 30 minutes to put together from start to finish. Once I had it all setup, I tested the functionality. It works great, it's easy to raise and lower and it offers enough space for a bunch of hardware such as 3 x 24″ monitors. In addition, it has a handy cable tidy hammock underneath to store a bunch of cables from all your hardware devices.
Link (Sweden) – https://www.ikea.com/se/sv/p/bekant-skrivbord-sitt-sta-svartbetsad-askfaner-svart-s99281812/
Link (US) – https://www.ikea.com/us/en/p/bekant-desk-black-stained-ash-veneer-black-s69282629/
Costs
Desk 4 595 kr
Home delivery 449 kr
Total 5044 kr (approx 500USD)
The dock
I wanted a docking station that could handle multiple monitors without the need for drivers doing the workload such as Displaylink… so that meant getting something with Thunderbolt 3 capability, so I opted for a Lenovo ThinkPad Thunderbolt 3 gen 2 docking station (ThinkPad Thunderbolt 3 Workstation Dock Gen 2 (40AN)).
This dock drives three monitors, two are connected via the uppermost Display Ports, and the third (older monitor) is connected via the first HDMI port (the one beside the drawing of a monitor on the dock).

The Thunderbolt 3 connector is on the rear of the dock, shown here highlighted in yellow.
The connector on the front is only USB-C.
I chose a Lenovo dock because my Lenovo P1 is great hardware and I thought it would be a good match.
Link (Sweden) – https://www.elgiganten.se/product/datorer-tillbehor/kablar-anslutning-datorer-natverk/31592/lenovo-thinkpad-thunderbolt-3-gen-2-dockningsstation-135-w
Link (US) – https://www.lenovo.com/us/en/accessories-and-monitors/docking/universal-cable-docks-thunderbolt/TBT-WS-Dock-Gen-2/p/40ANY230US
Cost
Docking station – 2790 kr (approx 280 USD)
The monitors
Next up I wanted multi monitors, I already had a fairly old BENQ 24 " monitor that was FHD capable, but after reviewing this video I decided I'd order 2 QHD monitors, and for the price/quality I settled on Lenovo ThinkVision (23.8″ QHD 1440p IPS-panel).
These monitors closely matched what I was used to at work and could be raised, lowered, and accepted lots of cable types in the rear (Display port, USB-c, HDMI..).

Link (Sweden) – https://www.elgiganten.se/product/datorer-tillbehor/bildskarm/31254/lenovo-thinkvision-p24h-23-8-bildskarm-svart
Link (US) – https://www.lenovo.com/us/en/accessories-and-monitors/monitors/professional/P24h-10F16238QP123-8inch-Monitor-HDMI/p/61AEGAR3US
Costs
ThinkVision 24″ monitor 2895 kr (x2)
Home delivery 149 kr
Total 5939 kr (approx 590 USD)
The cables
I order 2 new Display Port cables (DisplayPort 1.2 UHD 4K 2m DELTACO DP-1020-K ) to connect from the docking station to the new monitors.
Link (Sweden) – https://www.elgiganten.se/product/tv-bild/kablar-och-adapters-tv-bild/108824/deltaco-displayport-1-2-kabel-2-m
Costs
Cable 169 kr (x2)
home delivery 40 kr
Total 387 kr (approx 39 USD)
Summary
After everything was in one place I connected up the monitors to the docking station but couldn't get video to work. It took some troubleshooting but I discovered there were 2 display port connectors on each of the new ThinkVision monitors (see detailed specs here) and I was using the wrong port.

After I connected to the second display port connector, everything worked. The display abilities of the docking solution are listed here and shown in the figure below.
I really love being able to stand while working and the BEKANT desk makes that a reality, and it looks great.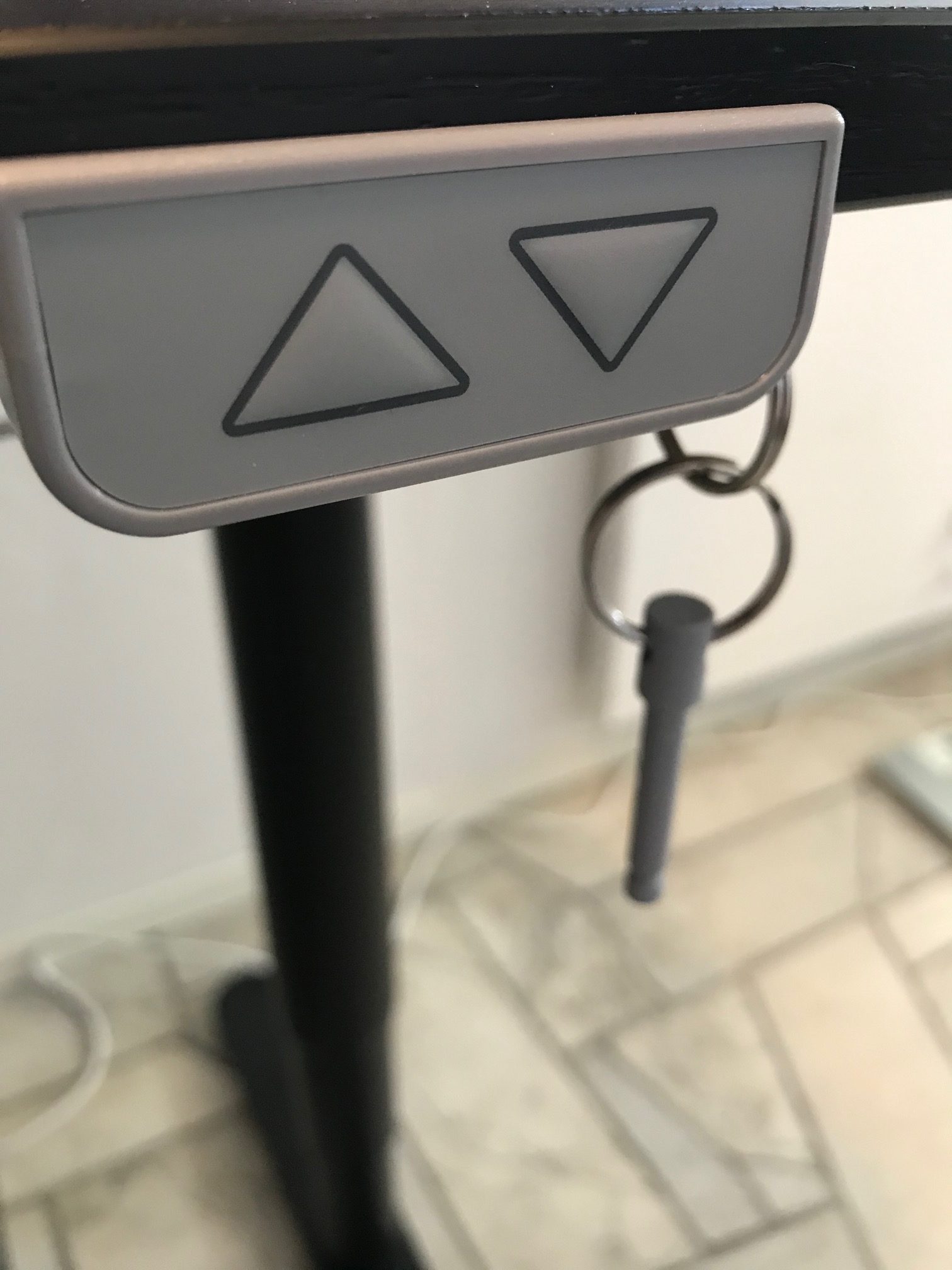 The Thunderbolt 3 docking station means that I only need to connect one cable (Thunderbolt 3 cable, USB-C powered) which came supplied with the docking station to any of my Thunderbolt 3 capable laptops (HP Elitebook 830 G5 , Lenovo P1) and once connected I have 3x 24 " monitors, USB keyboard, gigabit LAN cable.
This simplifies things greatly and I love it !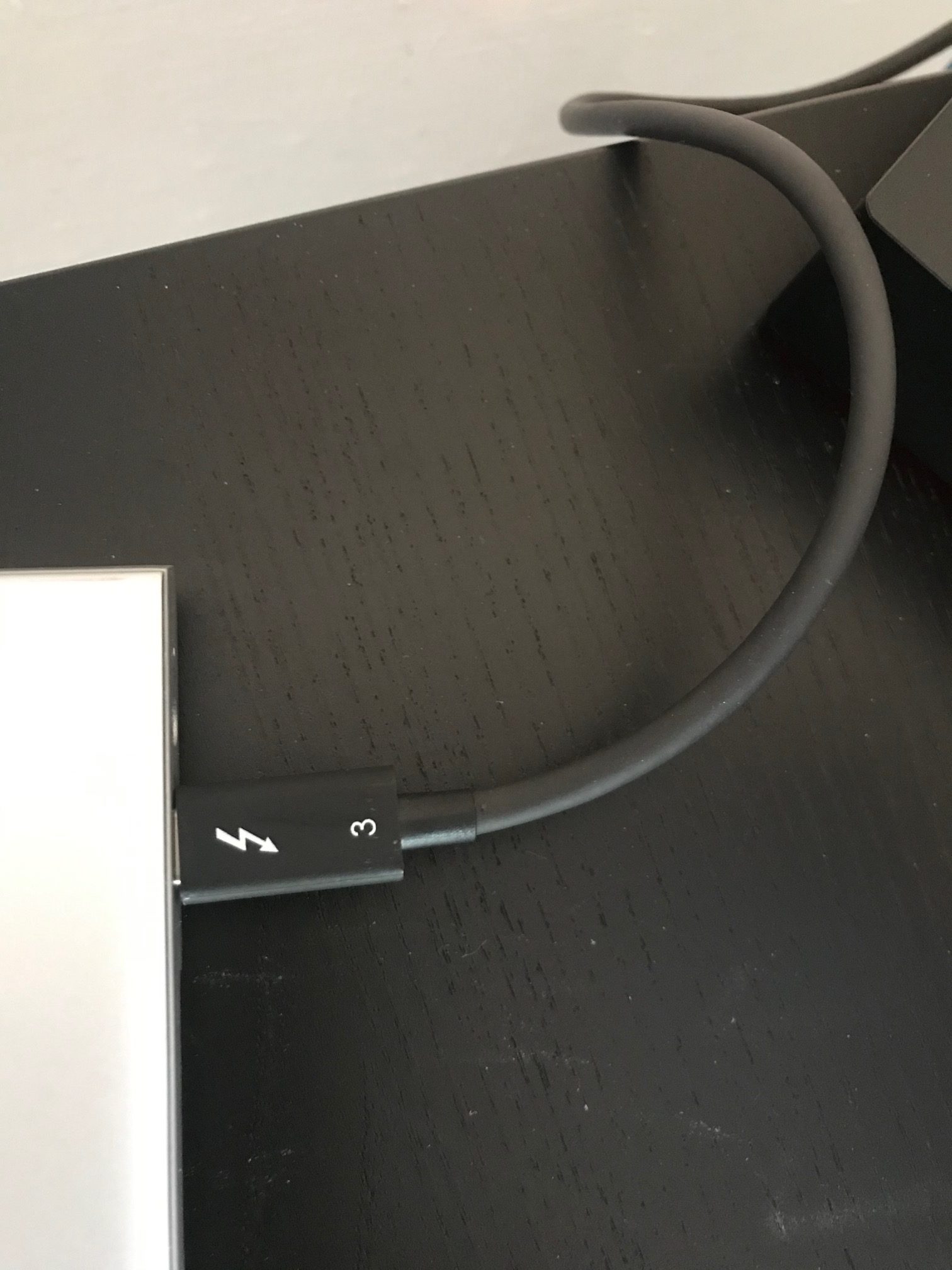 Well that's my new home office setup, I hope you found this informative and that it inspires you to improve your home office.
cheers
niall