Introduction
It's been a while since I blogged something but that's because I've been busy (with another MVP, namely Paul) testing out CoMangement and Conditional Access, next up for our labs is CMG.
Anyway, while cleaning up my labs I noticed that Microsoft Endpoint Manager Technical Preview 2004 is downloading in my technical preview lab, and that means it's out.
David James tweeted about it coming soon yesterday.
The docs just got updated and there are loads of updates.
https://docs.microsoft.com/en-us/mem/configmgr/core/get-started/2020/technical-preview-2004
But i'll just update my lab…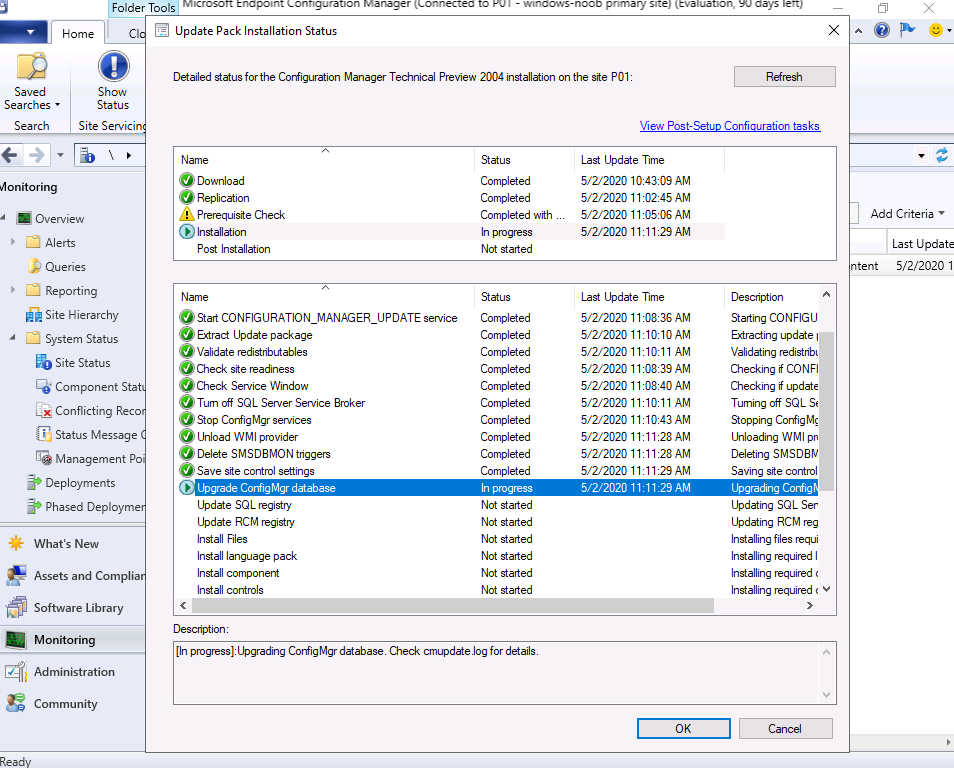 and after a while it's done !
yay :-).
New features !
Configure notifications from Microsoft
Navigate to Administration > Site Configuration > Sites.
Right-click on a site and select Properties.
In the Alerts tab, enable the notifications by selecting Receive messages from Microsoft. You can deselect any of the following notifications if you prefer not to receive them:

Prevent/fix: Known issues affecting your organization that may require you to take action.
Plan for change: Changes to Configuration Manager that may require you to take action.
Stay informed: Informs you of new or updated features that are available.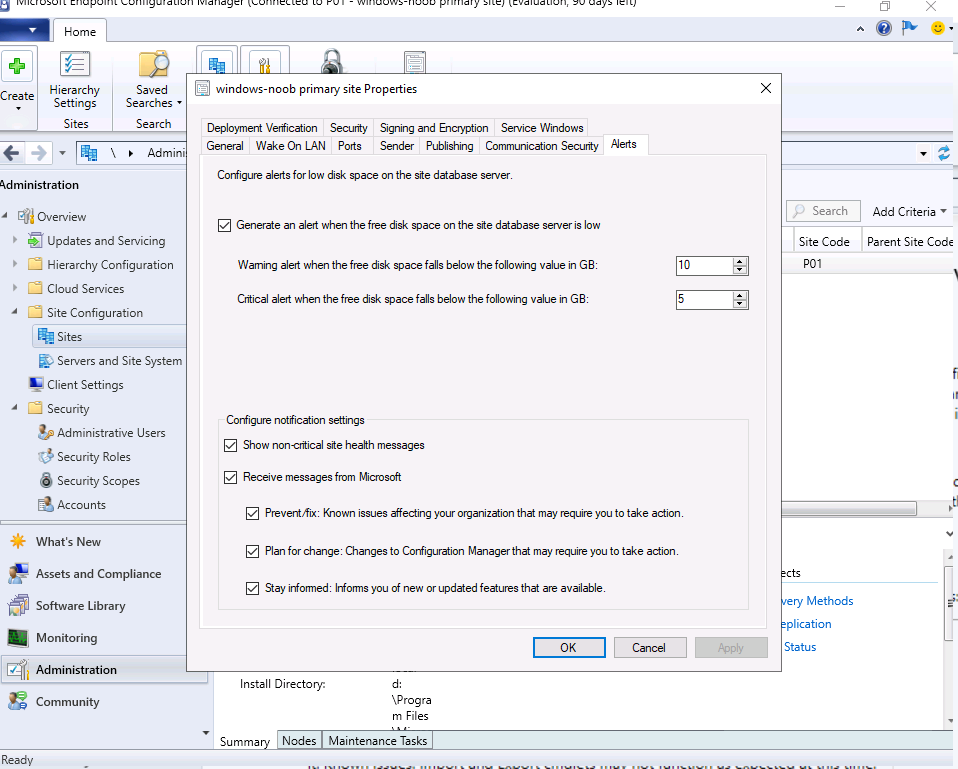 when Microsoft eventually sends a notification, it will appear in your console like the following example.
In this technical preview version you cannot close the notification by clicking on the red X.
View ConfigMgr client details
In the Configuration Manager console, go to the Assets and Compliance workspace and select the Devices node.
Right-click on a device that's been uploaded to Microsoft Endpoint Manager.
In the right-click menu, select Start > Admin Center Preview to open the preview in your browser.

This launch is a preview experience. The final location will be in Microsoft Endpoint Manager admin center.

this kicks off a web browser session (only edge and chrome supported), luckily i tried with Firefox 😛
If you get a "you do not have access" error,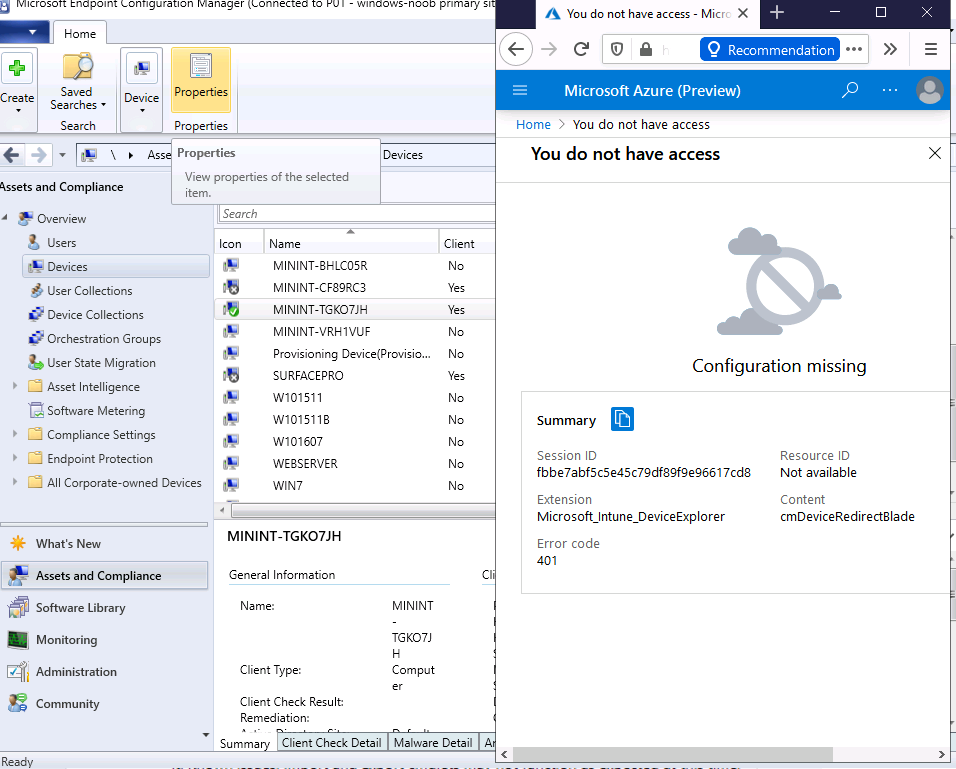 try signing in as a user that has the required permissions, they are listed below.
Permissions
The user account needs the following permissions:
The Read permission for the device's Collection in Configuration Manager.
The Admin User role for the Configuration Manager Microservice application in Azure AD.

Add the role in Azure AD from Enterprise applications > Configuration Manager Microservice > Users and groups > Add user. Groups are supported if you have Azure AD premium.
so… before continuing, add the required user permissions by going here.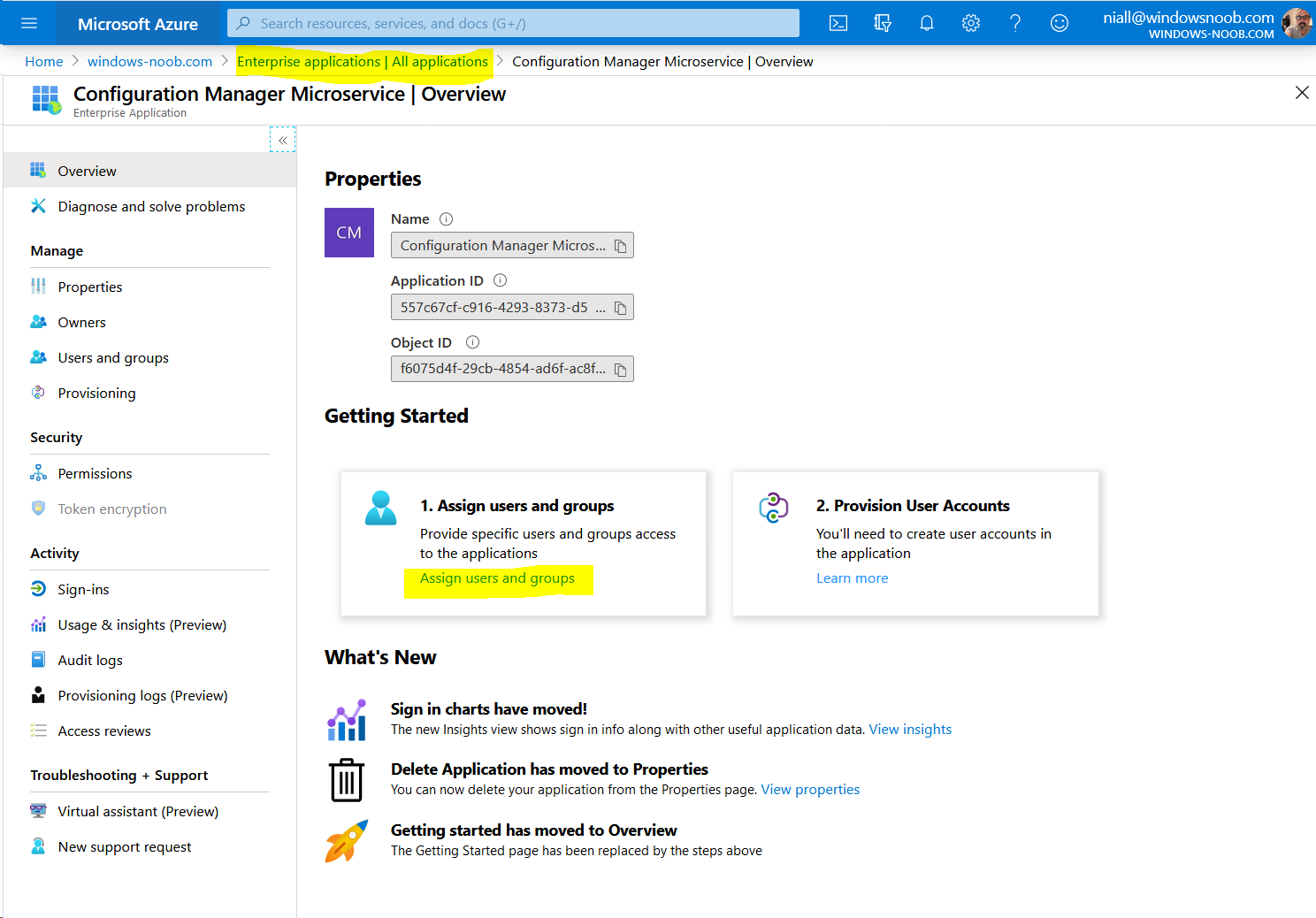 Click on Add User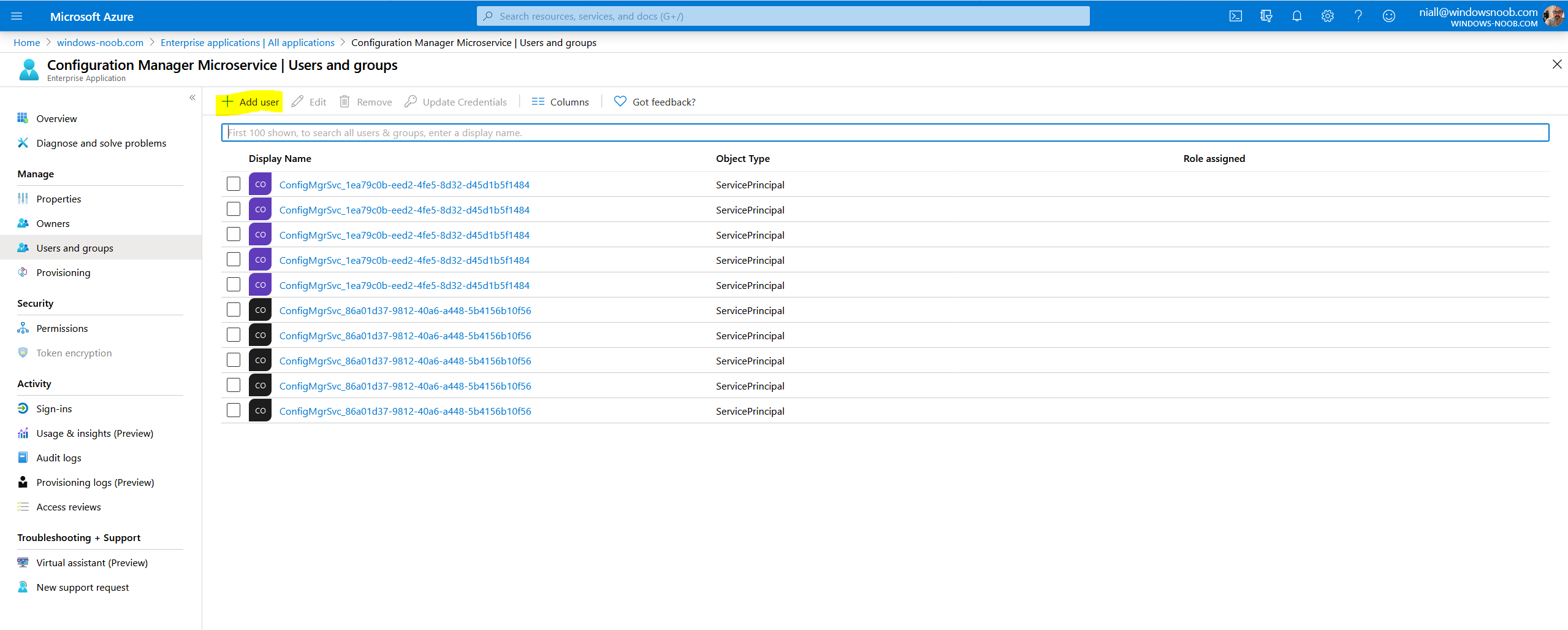 Add your Admin user…and click Assign when done.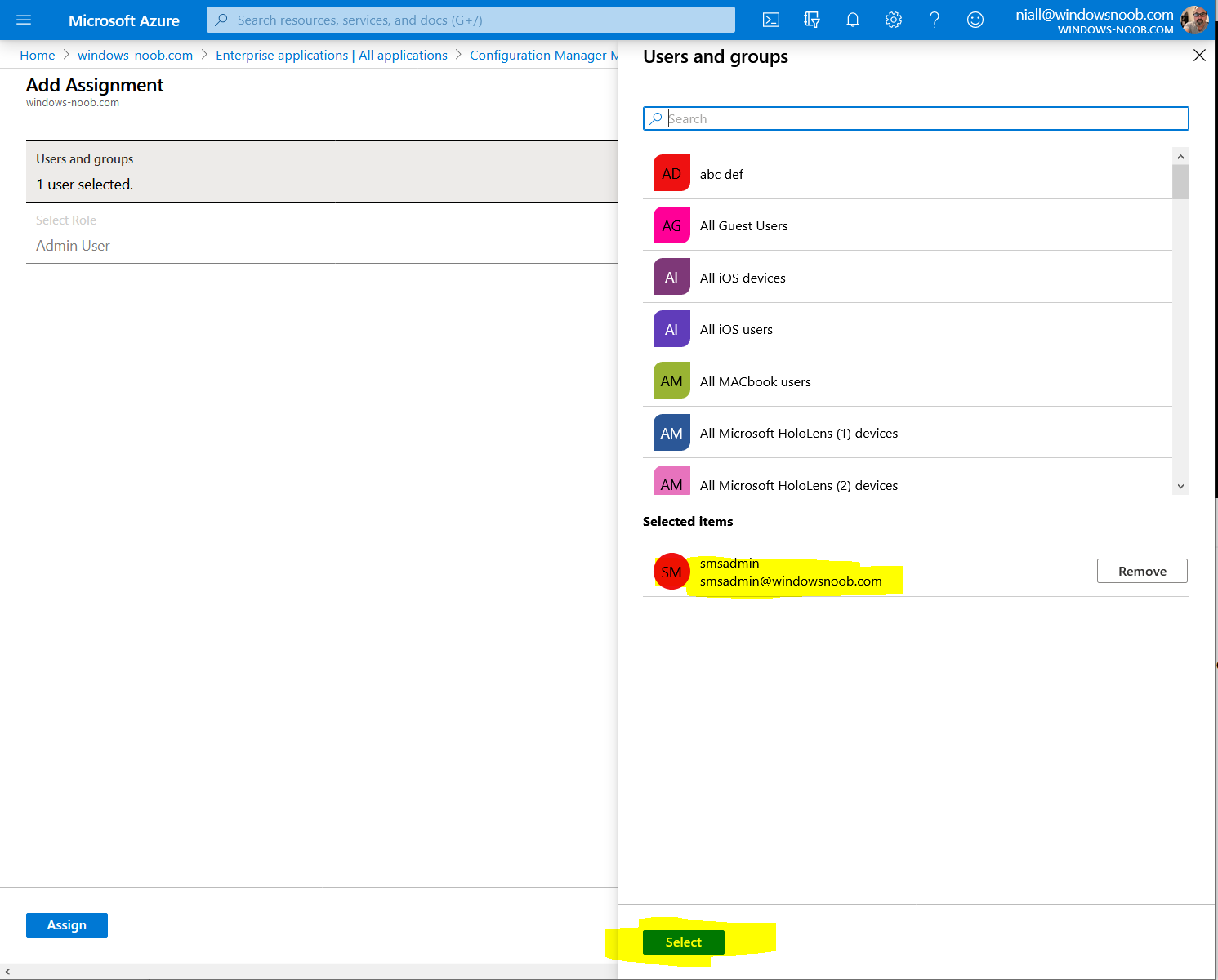 so let's try that…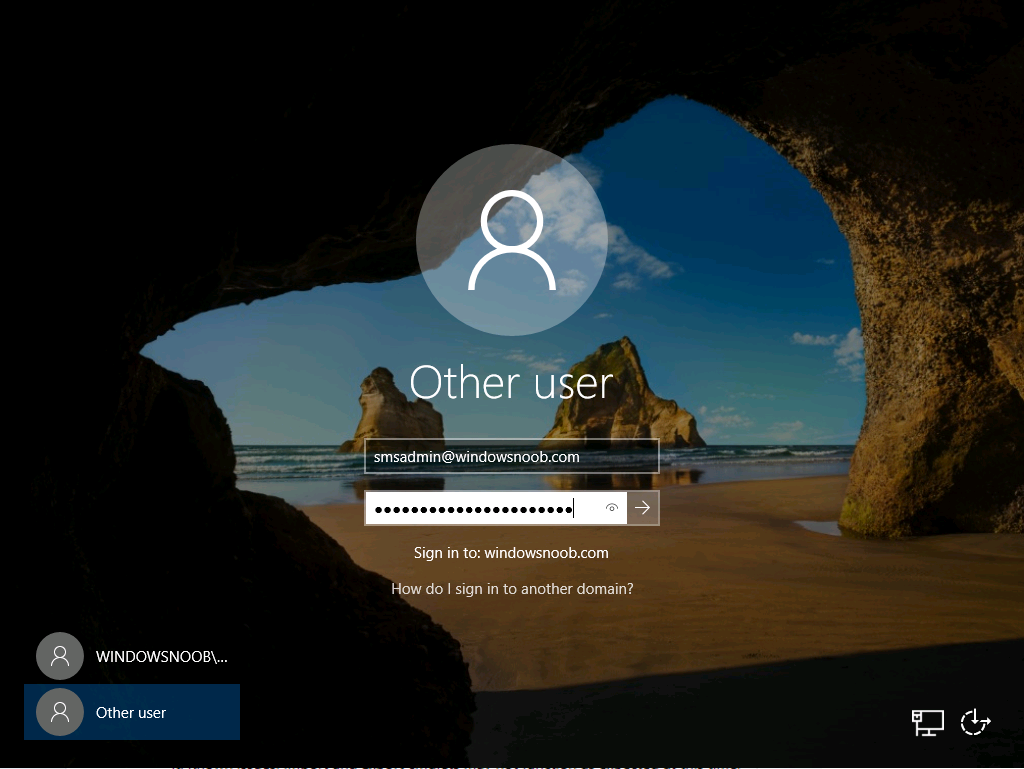 When i tried the admin preview Internet explorer opened for this user and prompted me to install Edge, so I then installed Edge…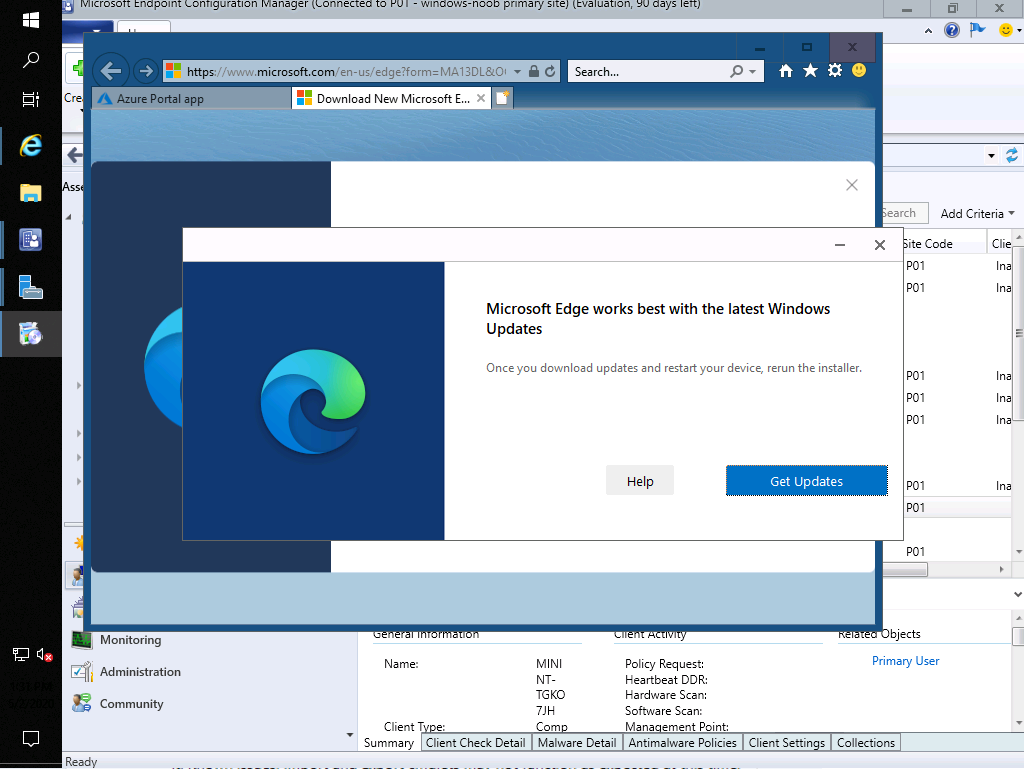 nope, I gave up on the endless catch 22 circle (the Edge installer opened Windows update and nothing there…) and I decided to install Chrome instead. I don't have time for this.
So the Chrome installed decided to be a right pain and acted like I was using 56k modem.
After finally installing Chrome and clicking on Admin Preview I got this…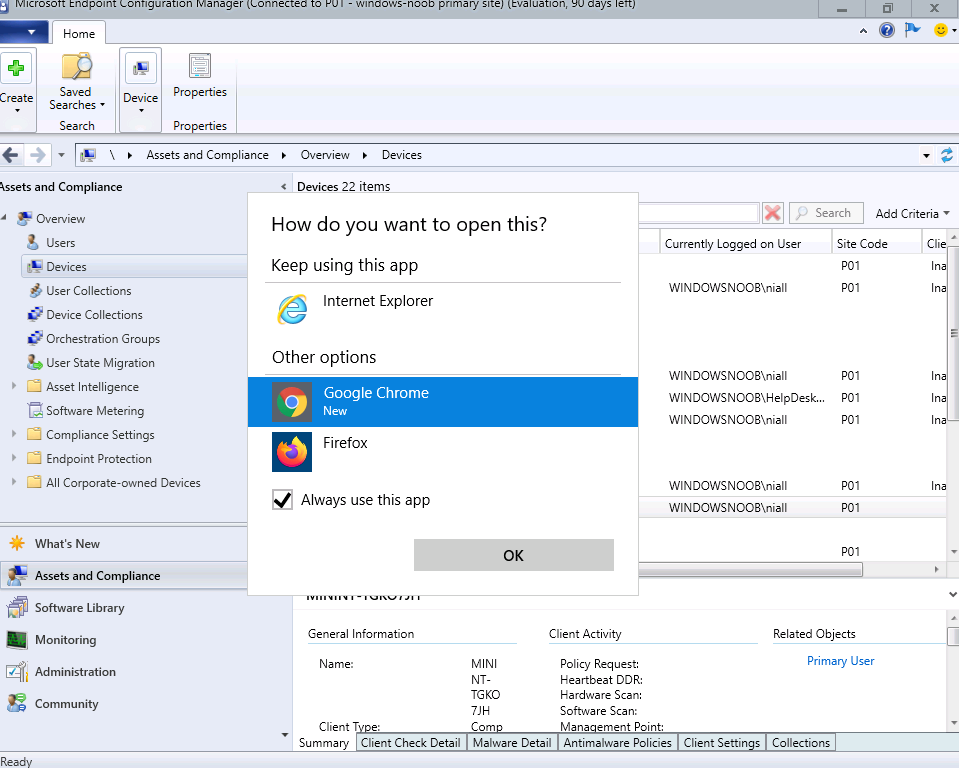 don't forget to use the same user that you logged into your on-premise server…(in this case it was smsadmin@windowsnoob.com)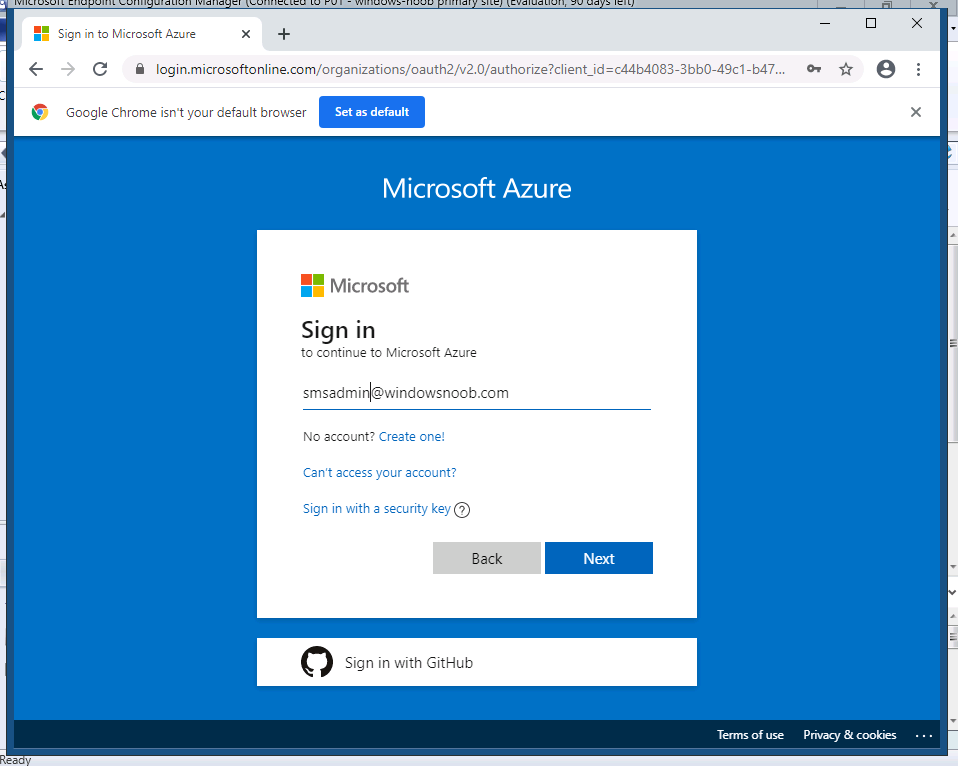 and i guess i need to wait..
well actually, the error implies that the device I'm trying to get details on isn't synced to Azure yet (which is ok as I just deployed it, and it doesn't yet exist in azure..
make sure your DEVICE is in the device collection you specified earlier (mine wasn't as I just deployed it…), so I added it.
then I kicked off Azure AD Connect Synchronization service..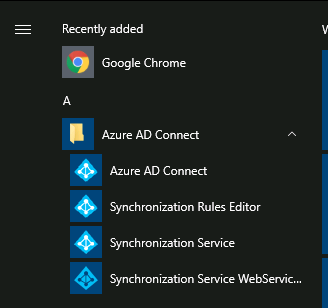 Here are my devices in MEM before…(my device is still not present…)
and after a few syncs…

so… now I'll try the action in ConfigMgr again.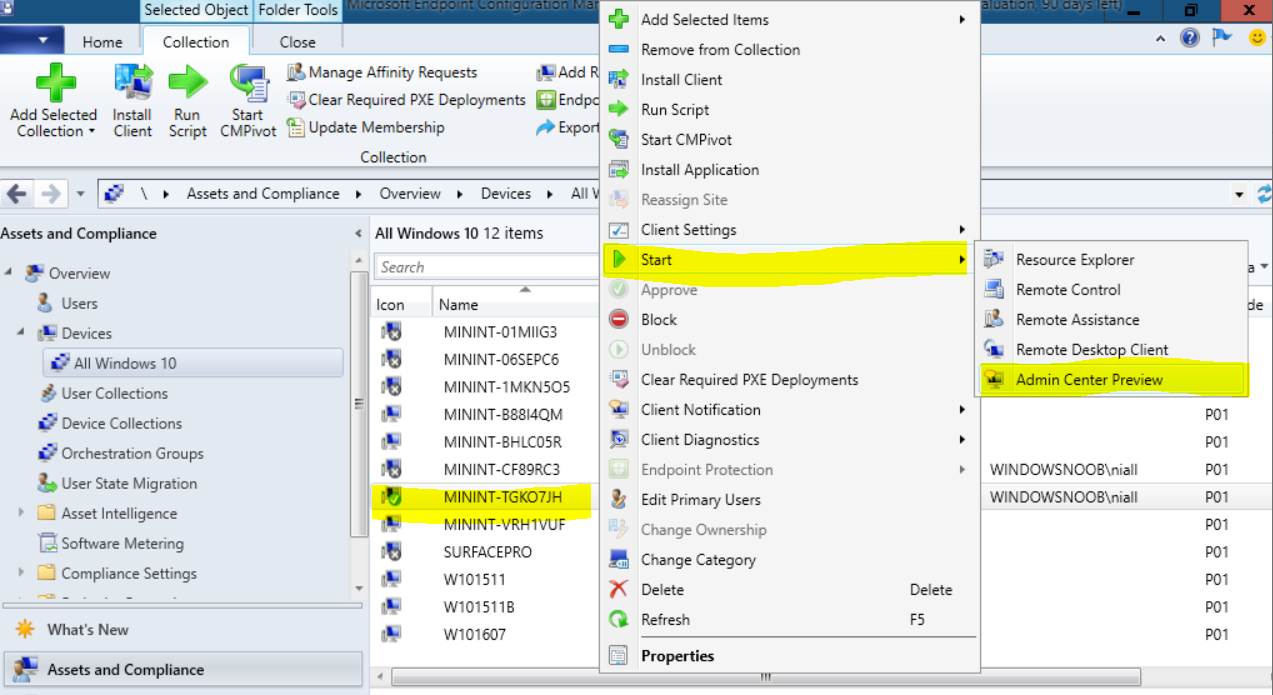 and this time it works !
Here you can see details about the device including it's management point, logged on user, last active time and much more….
what collections it's in
and I can even see boundary groups for the highlighted device from within Microsoft Endpoint Manager admin Center
Copy values from properties !
You can now select a device, right click, choose properties, select a property and copy the value.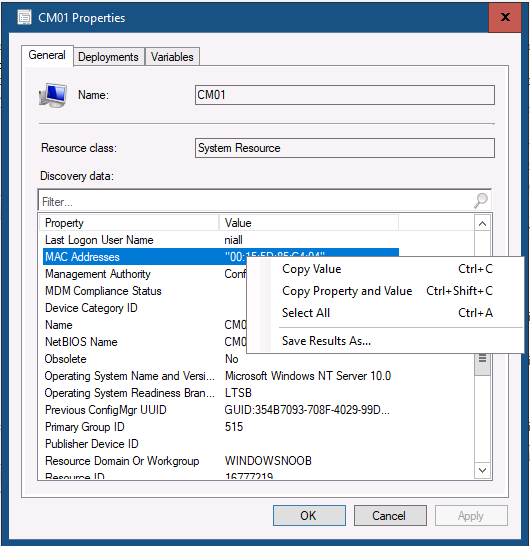 More cool stuff !
More info about this release and the rest of the features it contains is here:
https://techcommunity.microsoft.com/t5/configuration-manager-blog/view-client-details-in-mem-admin-center-with-configuration/ba-p/1353741