if you want to import multiple
computers in SCCM 2012 using a file then it's easy to do so, just make
sure that your file is in CSV format and looks like so

In the sample screenshot above I have three machines listed with the
Computername first (name), followed by the SMSBIOS Guid and finally the
MAC Address. You can get the SMSBIOS Guid and MAC Address simply
booting your chosen computer and monitoring the PXE boot process look
for the details below (press PAUSE on your keyboard to make note of the
values or simply pause the VM by pressing the appropriate button as in
the HyperV sample below). You could also ask your Hardware Manufacturer
to provide you this information in CSV format.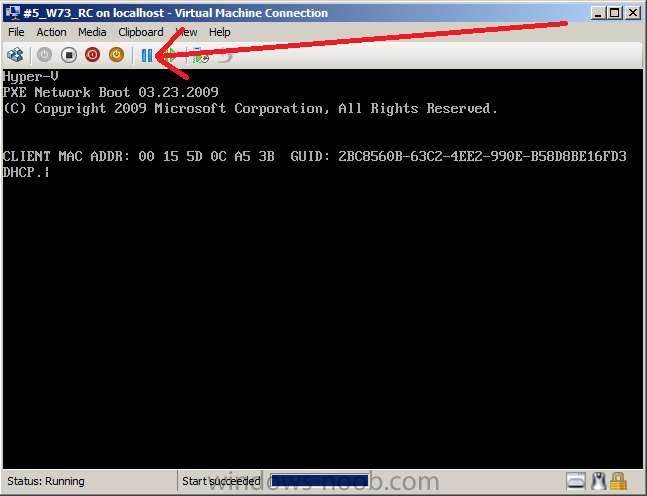 Now that you have the values add them to your MAC Addresses.CSV file (a text file in notepad or Microsoft Excel) open the ConfigMgr Console and click on Assets and Compliance, click on Devices, in the ribbon above select Import Computer Information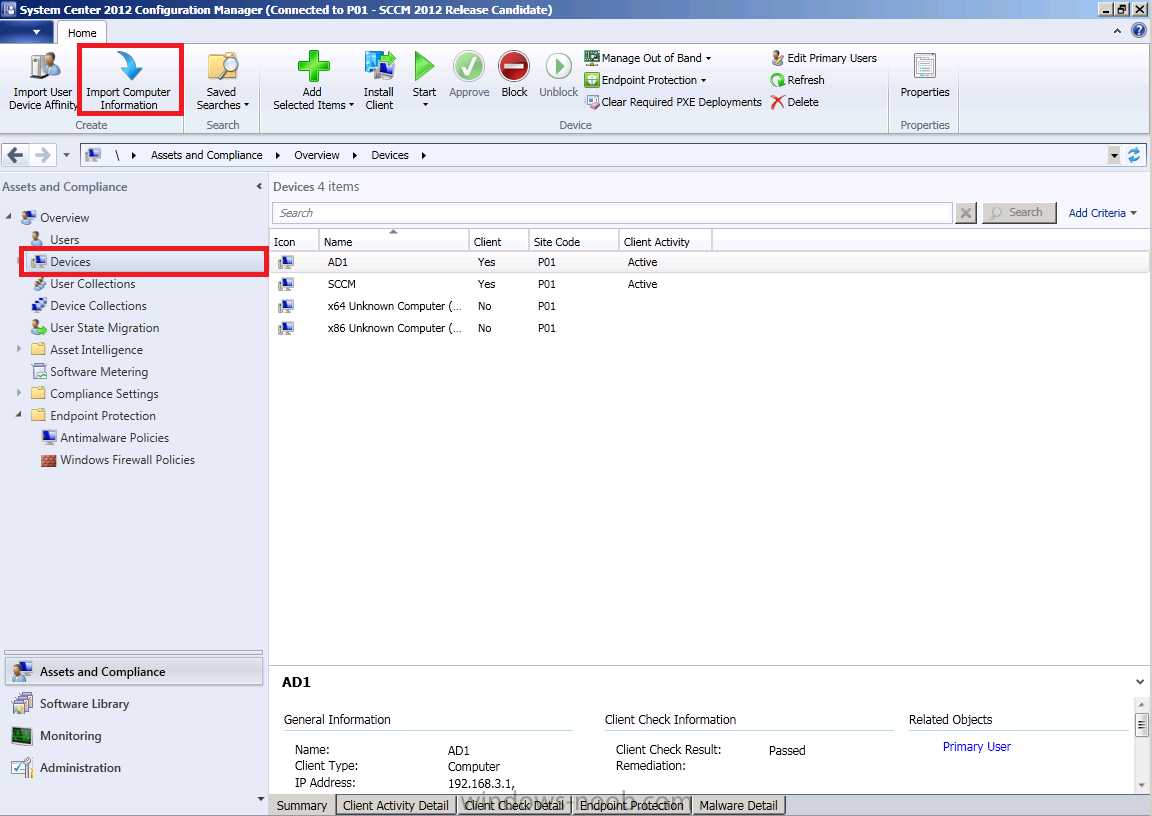 select the first option, Import computers using a file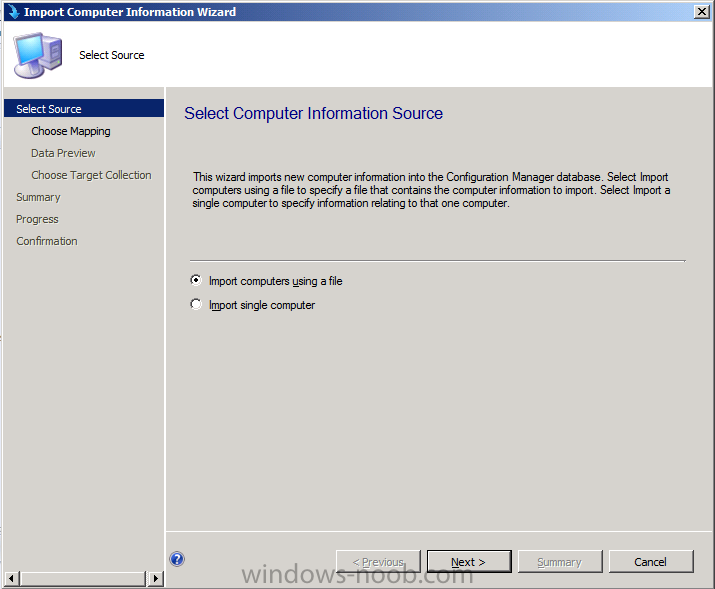 point to your CSV file by clicking on browse, open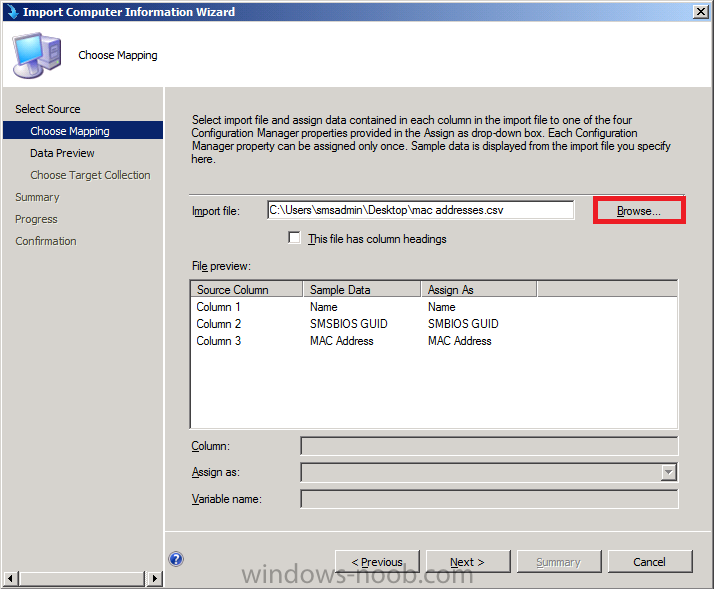 if your CSV file has headings at the top of the file then place a check mark in This file has column headings and then click next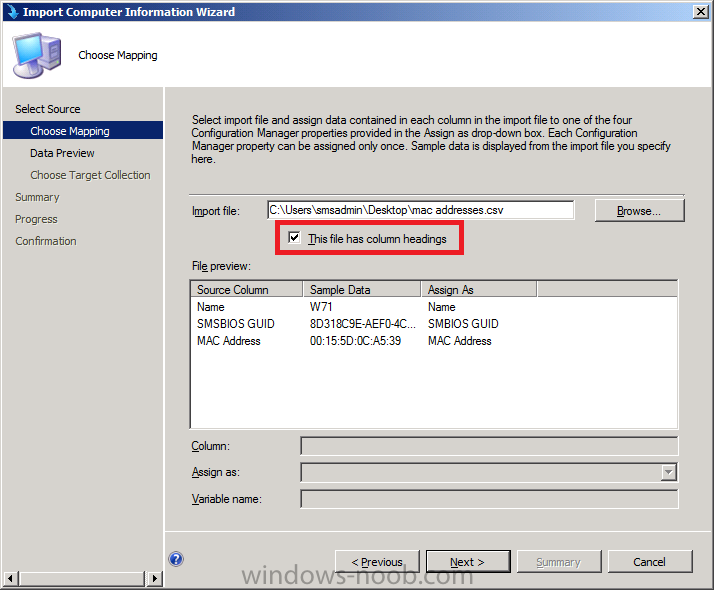 look at the data preview, if anything looks incorrect you can go back or cancel, click next if it's all ok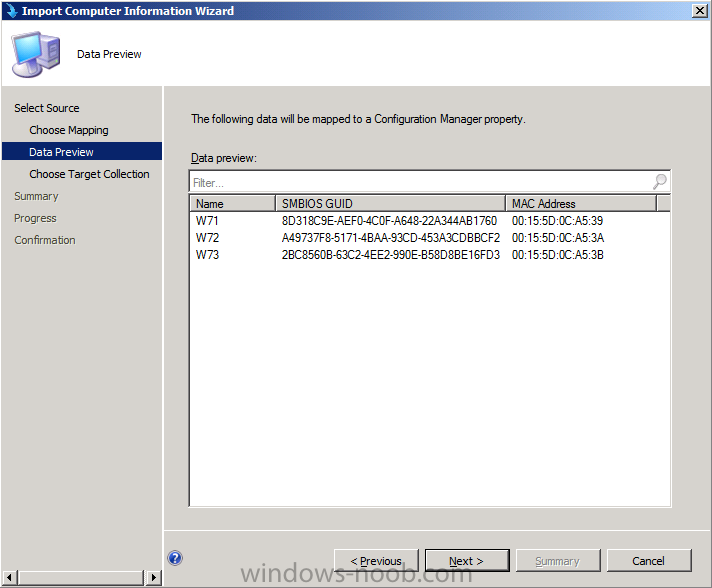 next you can select the target collection, I want to add mine to the Build and Capture Windows 7 X64 collection so I click on Browse and select that collection, choose the one you wish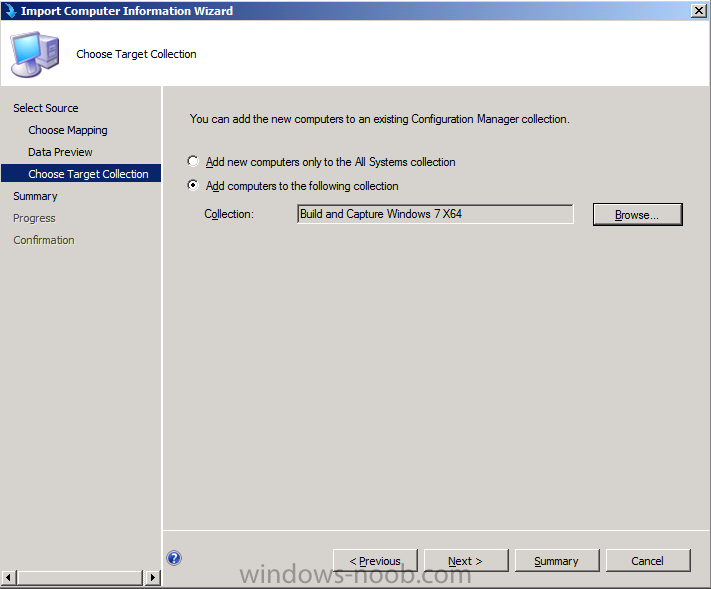 click next through to completion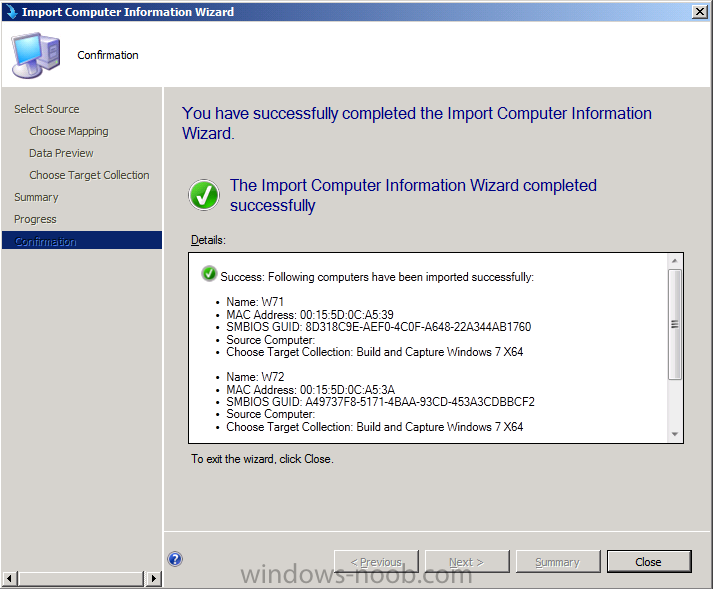 you can then wait for normal discovery to pick up the new objects or force an update by choosing update membership on the chosen collection, answer yes whem prompted
refresh the collection and the computers appear (if you've just imported them, give it a couple of minutes before they appear)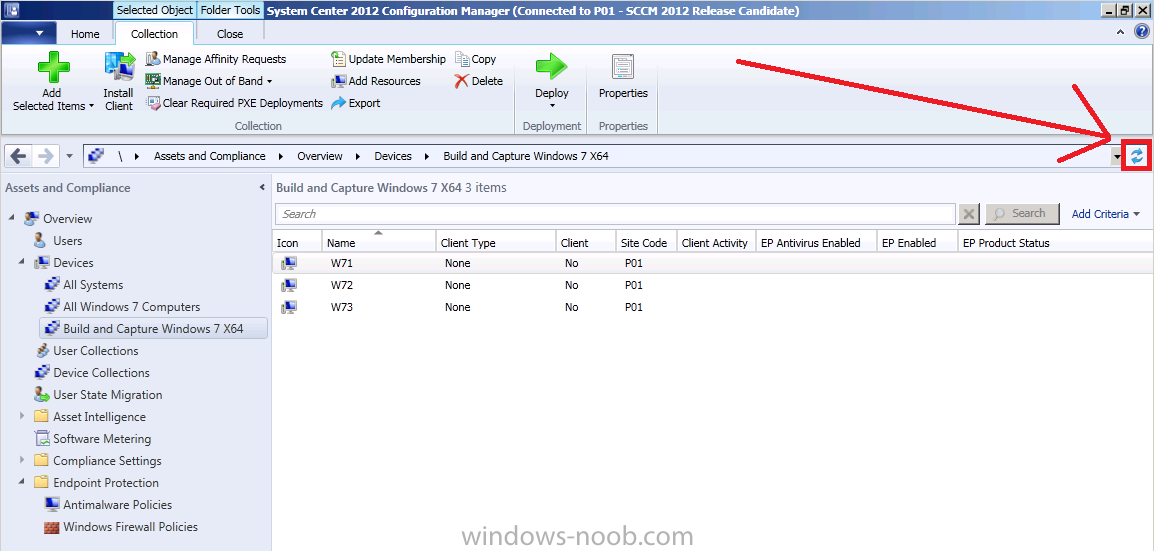 original post > windows-noob.com