Introduction
Microsoft recently added the ability to use location redirection with Windows 365 Cloud PC's. The ability is still in preview but worthwhile checking out. Location redirection lets Cloud PCs access your approximate location safely without any privacy concerns. By turning on the location service, you let your Cloud PC use the location of your physical device for most apps except for the Weather widget which currently isn't supported.
For more information about location services, see Windows location service and privacy.
Turn on location redirection
To turn on location redirection on your physical Windows device that you use to connect to your Windows 365 Cloud PC, follow these steps:
On your physical device, go to Settings > Privacy & Security > Location.
For Location services, set the toggle to On. For Let apps access your location, set the toggle to On.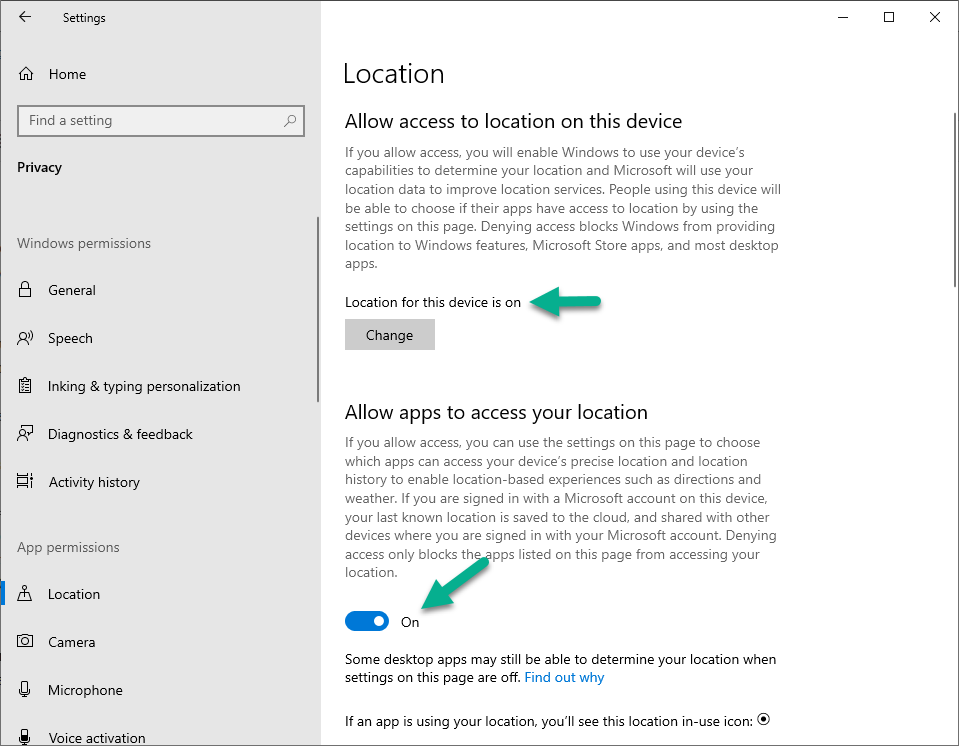 For each app that you want your Cloud PC to have location information, set the toggle to On.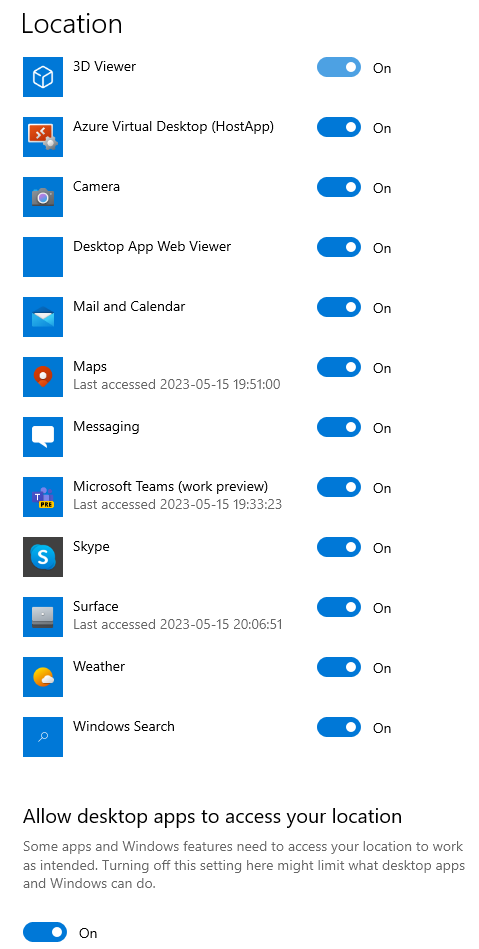 Enabling location redirection when using Cloud PC's
On a web browser, go to windows365.microsoft.com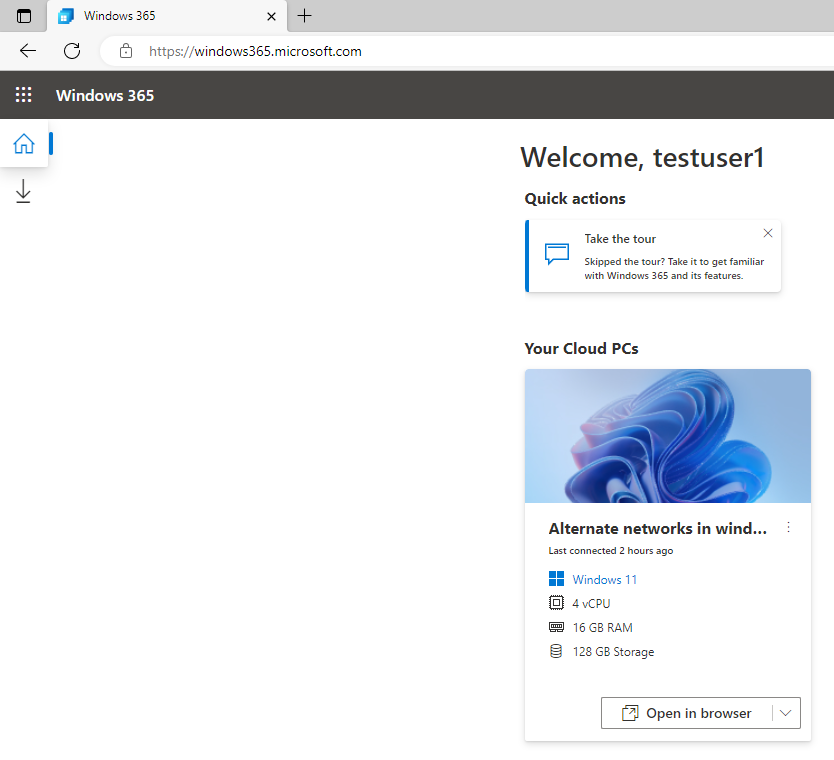 Under Your Cloud PCs, select Open in a browser for your Cloud PC.
On the In Session Settings page, select Location (Preview) before clicking on Connect.
If the option is greyed out like here,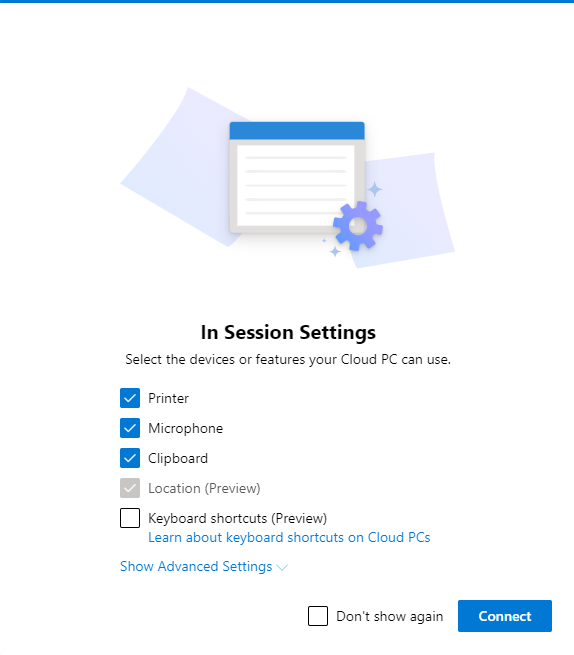 then click on Show Advanced Settings and it should become clickable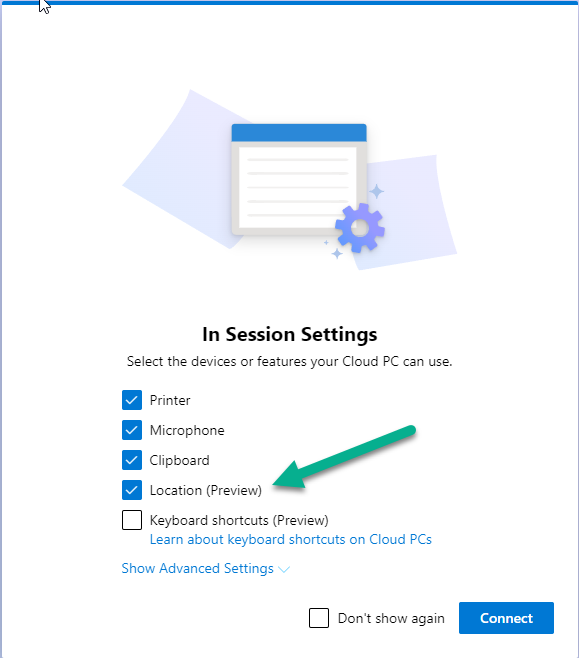 After connecting to your Cloud PC you'll notice some popups informing you that location override is in place, clicking allow to the popup makes no difference

and instead informs me that it's unable to update the location

The following popup implies to me that Location services are not enabled

When i checked the location services on the Cloud PC itself, it appears to be disabled, and not by me, none of my Cloud PC's are targeted by a policy to turn this off…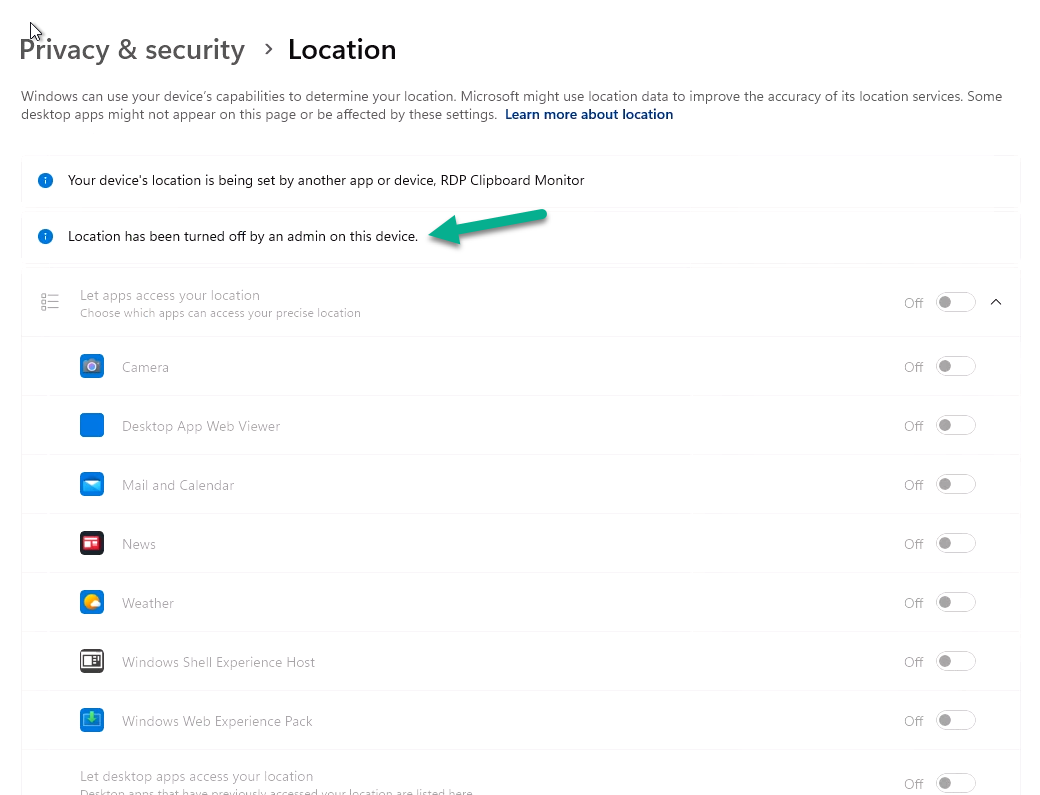 Update: After changing my 'user settings' from Standard User in Windows 365, to Local Administrator, and restarting the Cloud PC, I was able to at least 'turn on' location services on the Cloud PC but again, I cannot get it to override, at least it's not apparent anywhere…
Results
I tested with the News app and Edge using many different web site addresses and all of them show me as being in the exact location of the data-center that the Cloud PC was located which ironically for me is Dublin Ireland (where I was born). However, I live in Sweden, so there's that.
I was really hoping that it would show my real location as location redirection was showing as active in Windows settings.
Summary
Aside from the problems I faced, I also think it would be better to offer location redirection to the Windows 365 app and Remote Desktop Agents as that is what most people will use when connecting to their Cloud PC and I this feature needs to be available to standard users, but that has yet to be confirmed.
I've contacted Microsoft Product Group, let's see what happens there
Related reading
https://learn.microsoft.com/en-us/windows/client-management/mdm/policy-csp-system#system-allowlocation