Introduction
Microsoft have released another Technical Preview of Configuration Manager, this time it's version 2201. Here is the official blurb. One of the cool new features is the ability to see the status of your content as it's being distributed around your Global Infrastructure including both your on-premise and cloud  (Cloud Management Gateways).
To see it in action, select Content Status
Next, select some content that you have distributed to your distribution points, right click it and choose View Content Distribution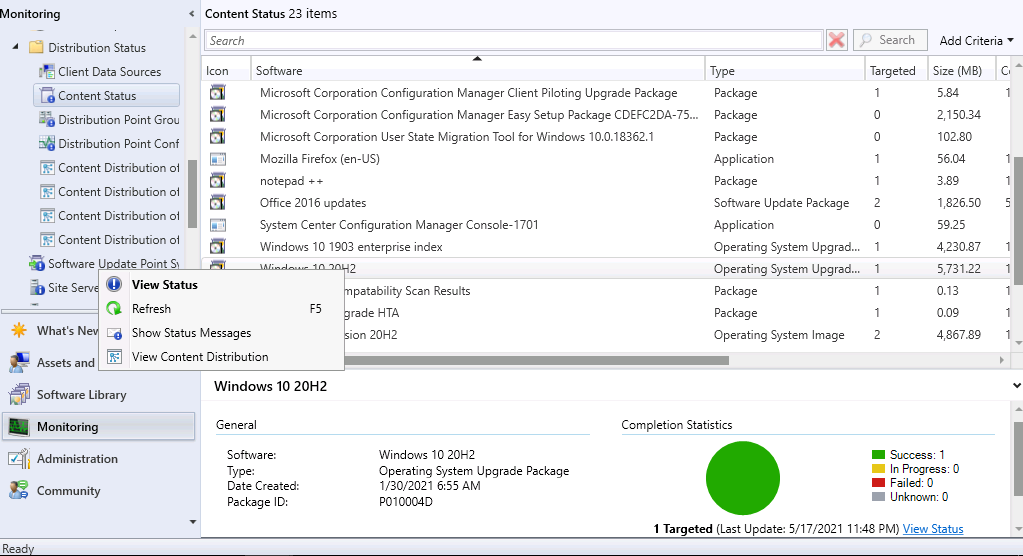 You'll be moved to a graphical view of the sites where that content is targeted to. If you find that some of your CMG's or distribution points are not showing up yet, then hit the refresh icon on the top right, I had to do it a few times before anything happened.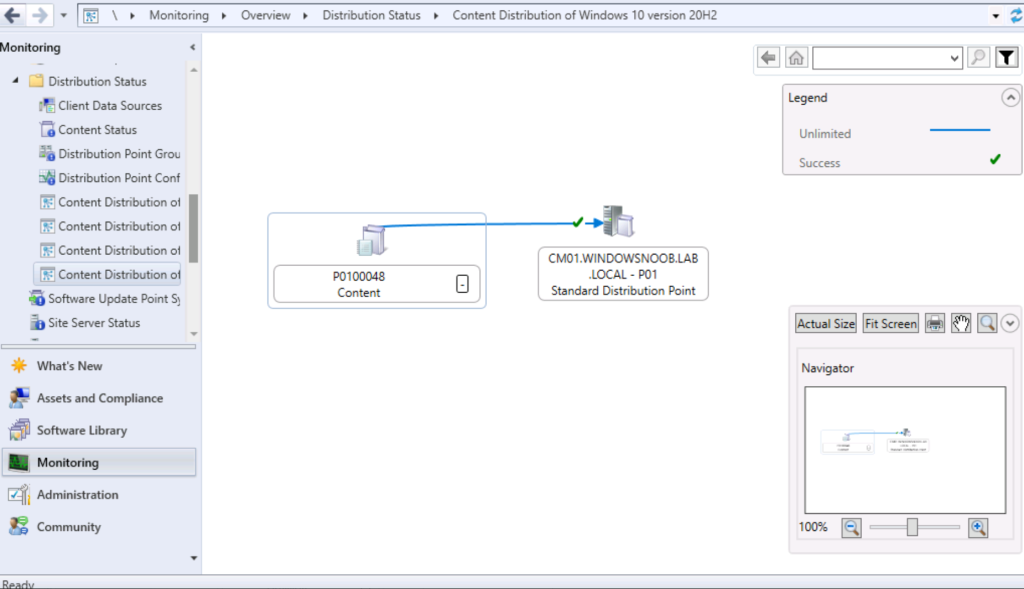 The Legend explains what the blue line and green arrow mean. After refreshing the page a few times it showed me the content in progress to my CMG.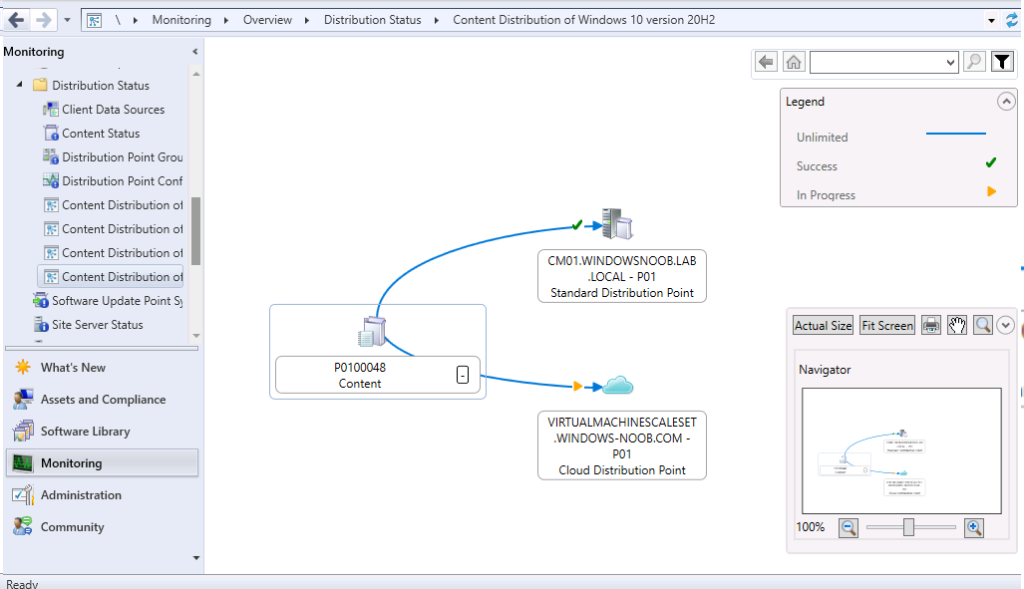 Notice how the Legend has now expanded to show the 'In Progress' icon. If you hover over the orange triangle it'll give you info about what is happening.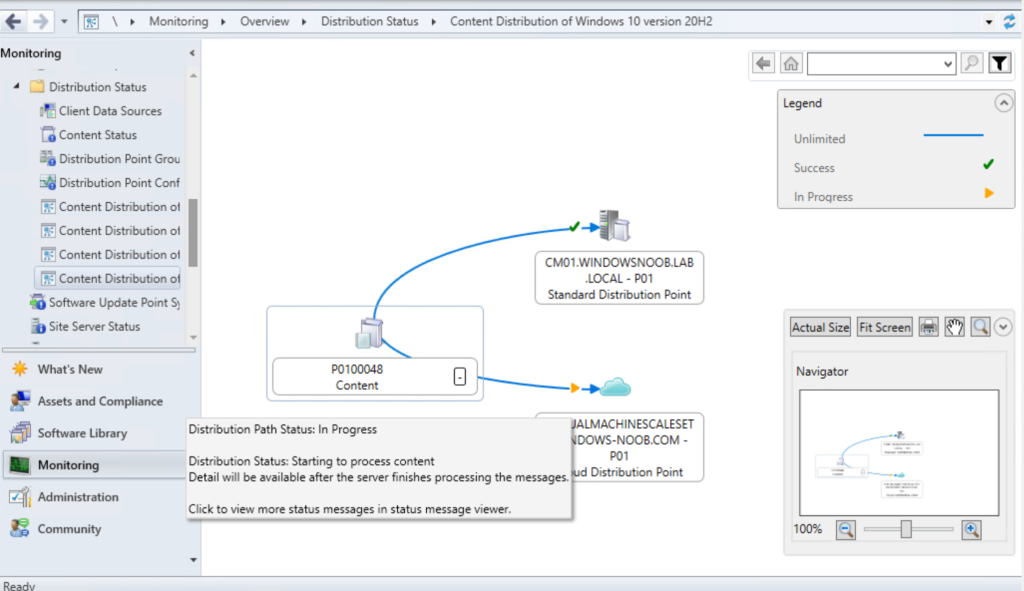 And if you click it you'll get even more details in status messages.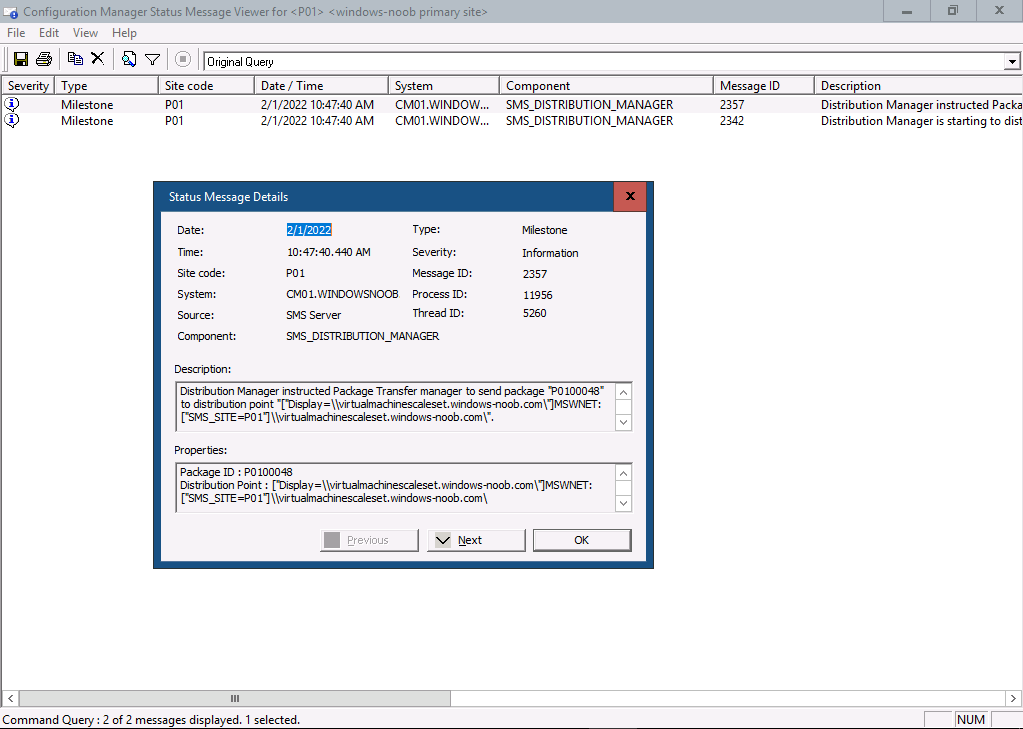 Awesome feature !