Introduction
Microsoft recently released Technical Preview 2101, it's the first technical preview this year and it's packed with new features. One of those new features is related to Tenant Attach and we'll take a look at that feature here.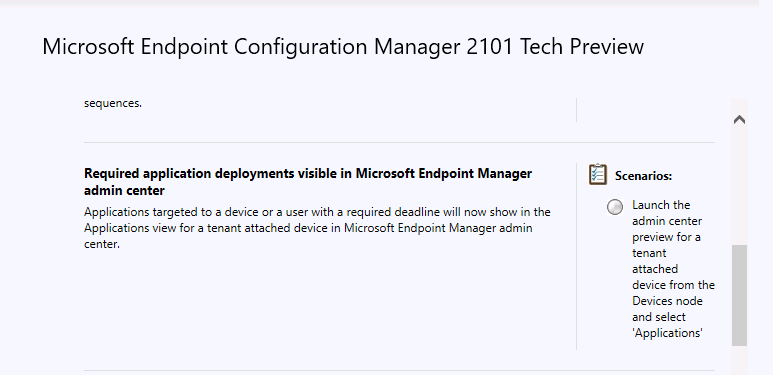 If you are new to tenant attach please take a look at my previous blog posts on the subject.
The new tenant attach feature in this release is the ability to have required application deployments display in Microsoft Endpoint Manager admin center, this improvement allows you to review when application installations are expected to occur on a device.
The different types of application installation are listed below in the following table.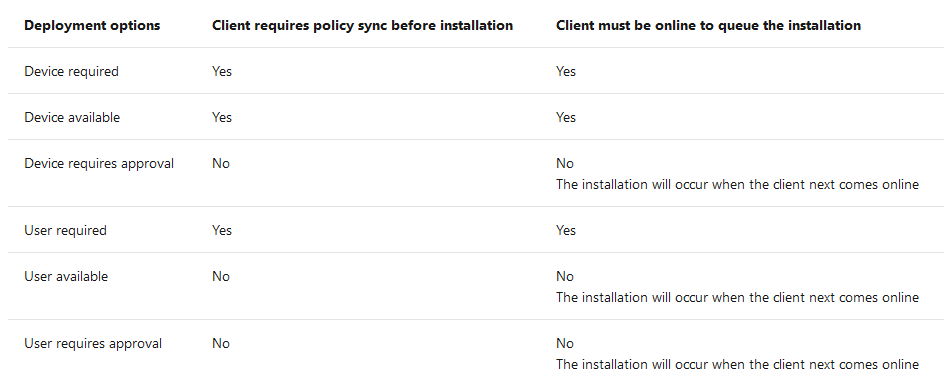 If I select a device in ConfigMgr and right click, choose Start, select Admin Center Preview,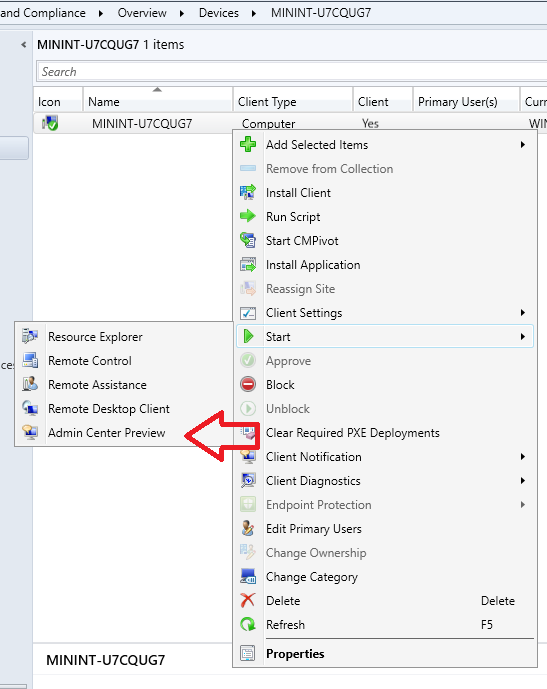 and then review the application details on our target device before testing the feature we can see that some applications are made available or already installed to that device (or user of the device).
Next, let's take an application (Mozilla Firefox) and create a required deployment for it in the future, let's say, two weeks from today.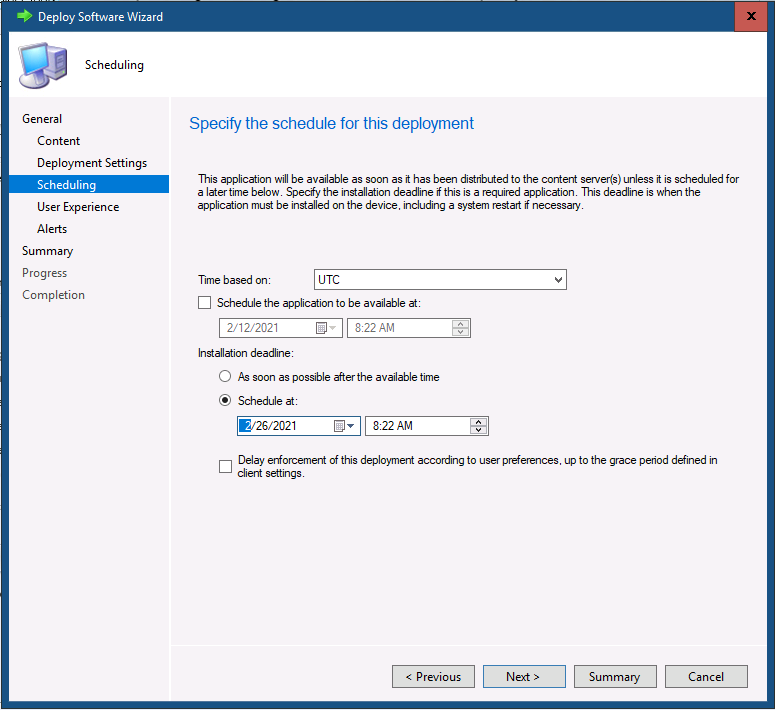 Once done, I opened the Microsoft Endpoint Manager Admin Center and again navigated to the Applications node. The application shows with a purpose of Required.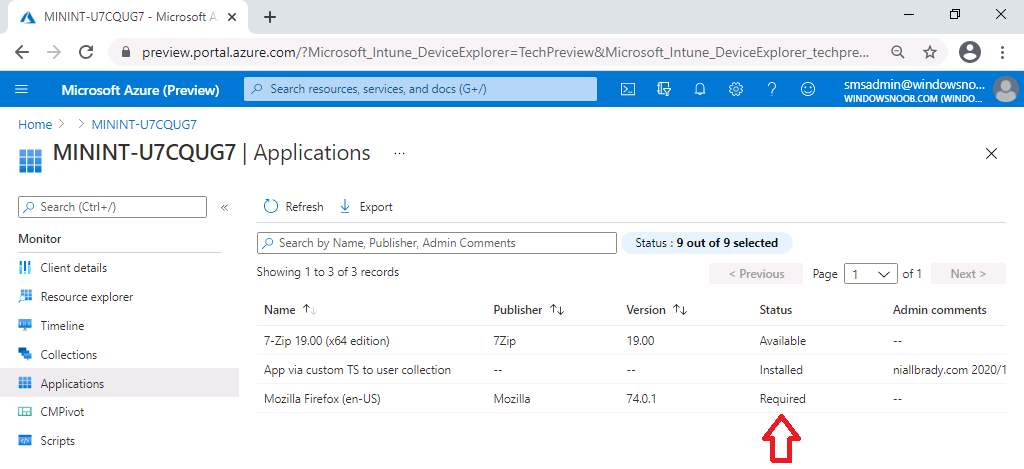 Clicking on the application will reveal more details including the date it's set to install on, and that (in a nutshell) is this new feature in action.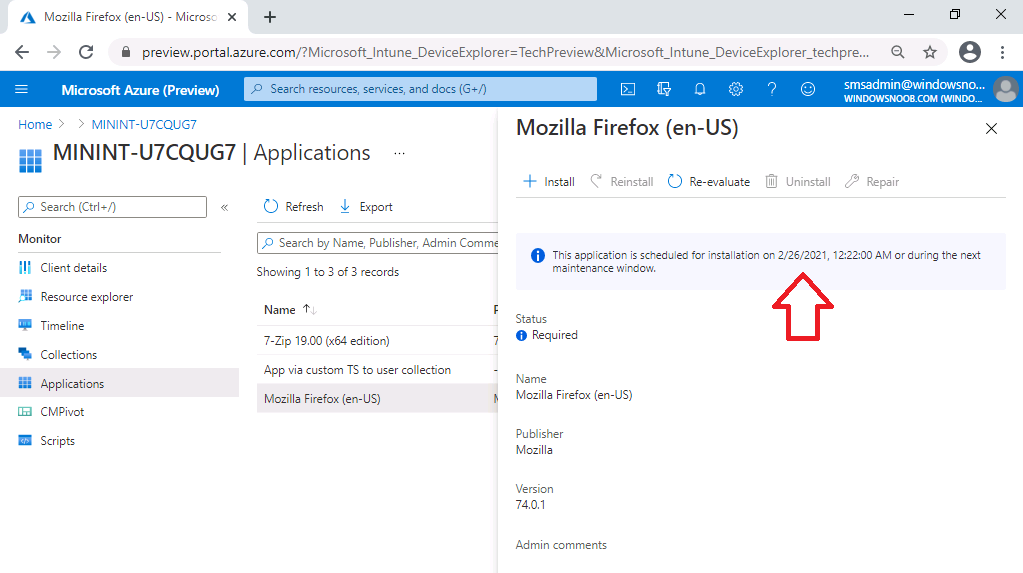 You have some additional options available in the MEMAC console such as + Install or Re-evaluate. I clicked on + Install to see if the application would install on demand. Initially it changed to a state of installing but after some moments informed me that it couldn't install until the client had synced policy. I triggered a machine policy sync on the client and tried + Install again. This time I was informed that it had installed successfully.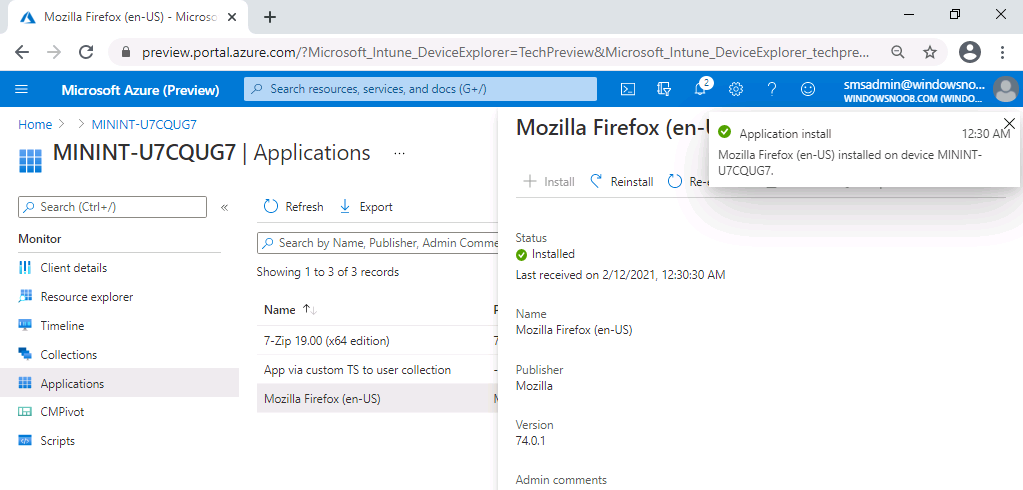 A quick manual verification on the client reveals the app definitely did just install.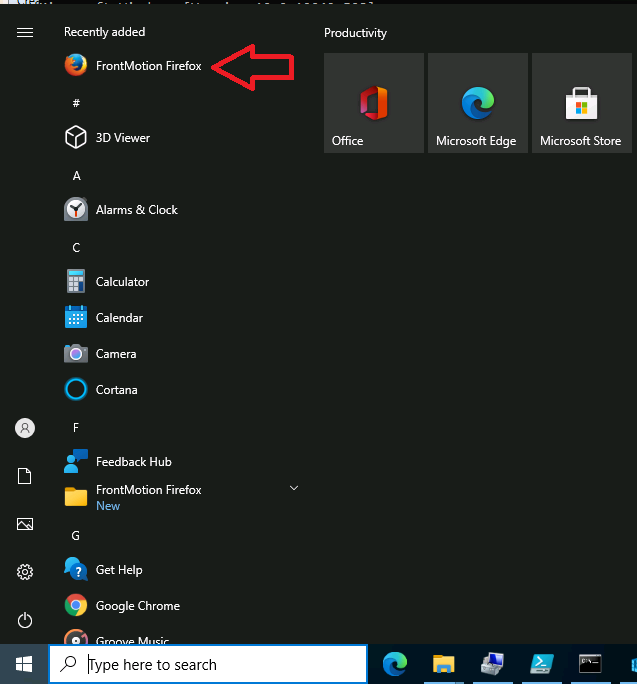 Next I wanted to test the Re-evaluate option. So I deployed another app with a schedule of some time in September 2021. You can see how that is reflected in the MEMAC console below.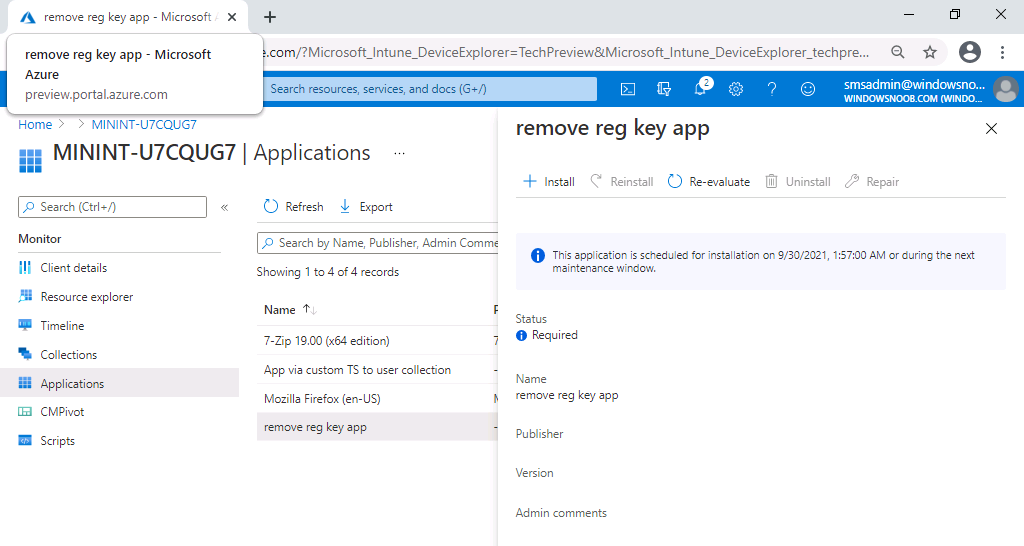 After doing that, I then modified the deployment schedule to install in the May time frame instead of September.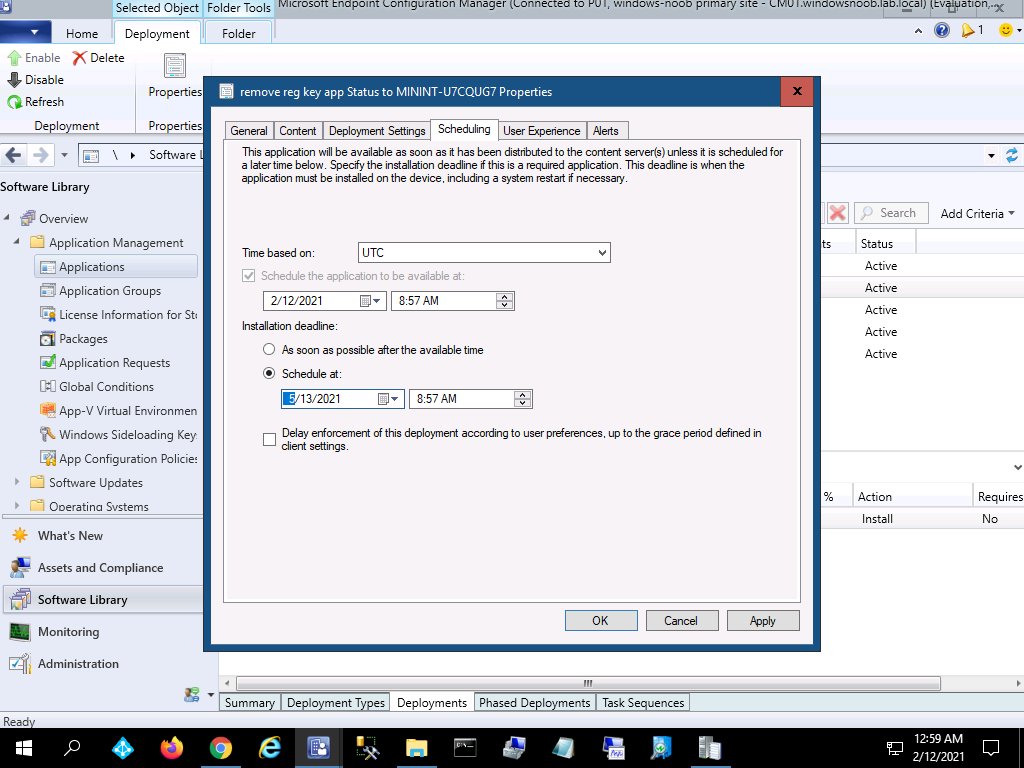 And then I clicked on Re-evaluate in MEMAC.
After refreshing the MEMAC console I can see the app status is now listed as Not installed. I can no longer see that this is a required app based on the status field.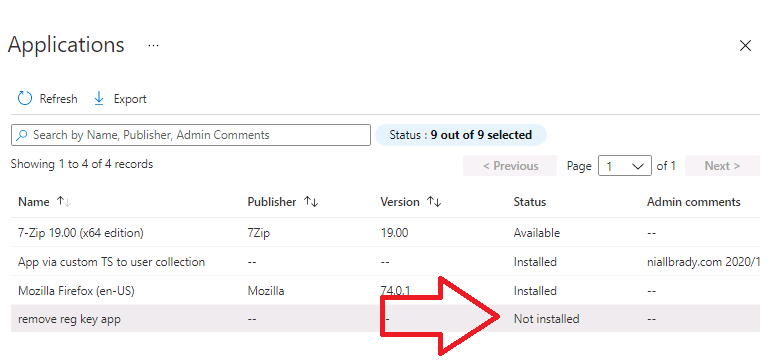 Clicking on the app reveals that the schedule date has indeed changed. But again, it's not immediately clear that this is a required app to a sleepy admin.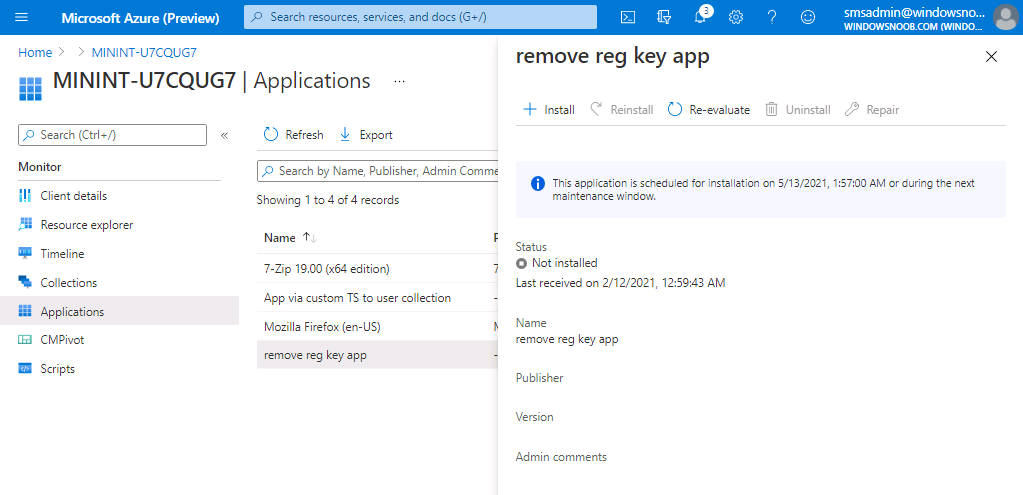 Another great feature from Microsoft !
Read more > https://docs.microsoft.com/en-us/mem/configmgr/core/get-started/2021/technical-preview-2101