Introduction
I'm writing this post to catalog problems I recently faced while doing Windows Autopilot installations, we use a very slim enrollment Status Page (ESP) configuration with only one app marked as required (Microsoft Edge Chromium). The remaining applications are a mix of Win32 apps and the all important Microsoft Office 365 suite. This suite was configured with the following apps.
Excel, OneDrive Desktop, OneNote, Outlook, PowerPoint, Teams, Word
This worked well since about mid-February 2020. However, starting week 46, I started noticing the following error on newly delivered HP computers with Windows 10 version 1909 (and some office components preinstalled) after clicking the Microsoft Outlook icon soon after Windows Autopilot had completed.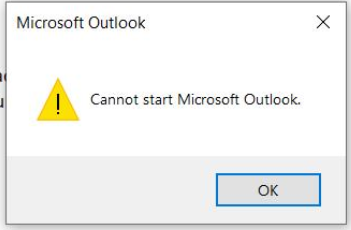 It looks ominous. Clicking OK and trying again, the problem looked even worse, you'd see something like this, outlook prompting you to choose a Profile.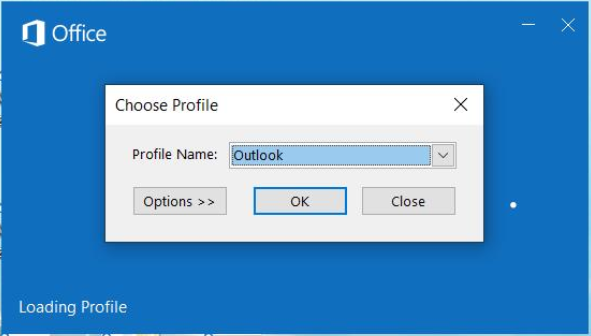 followed by a Script error, stating Class not registered on Line 278.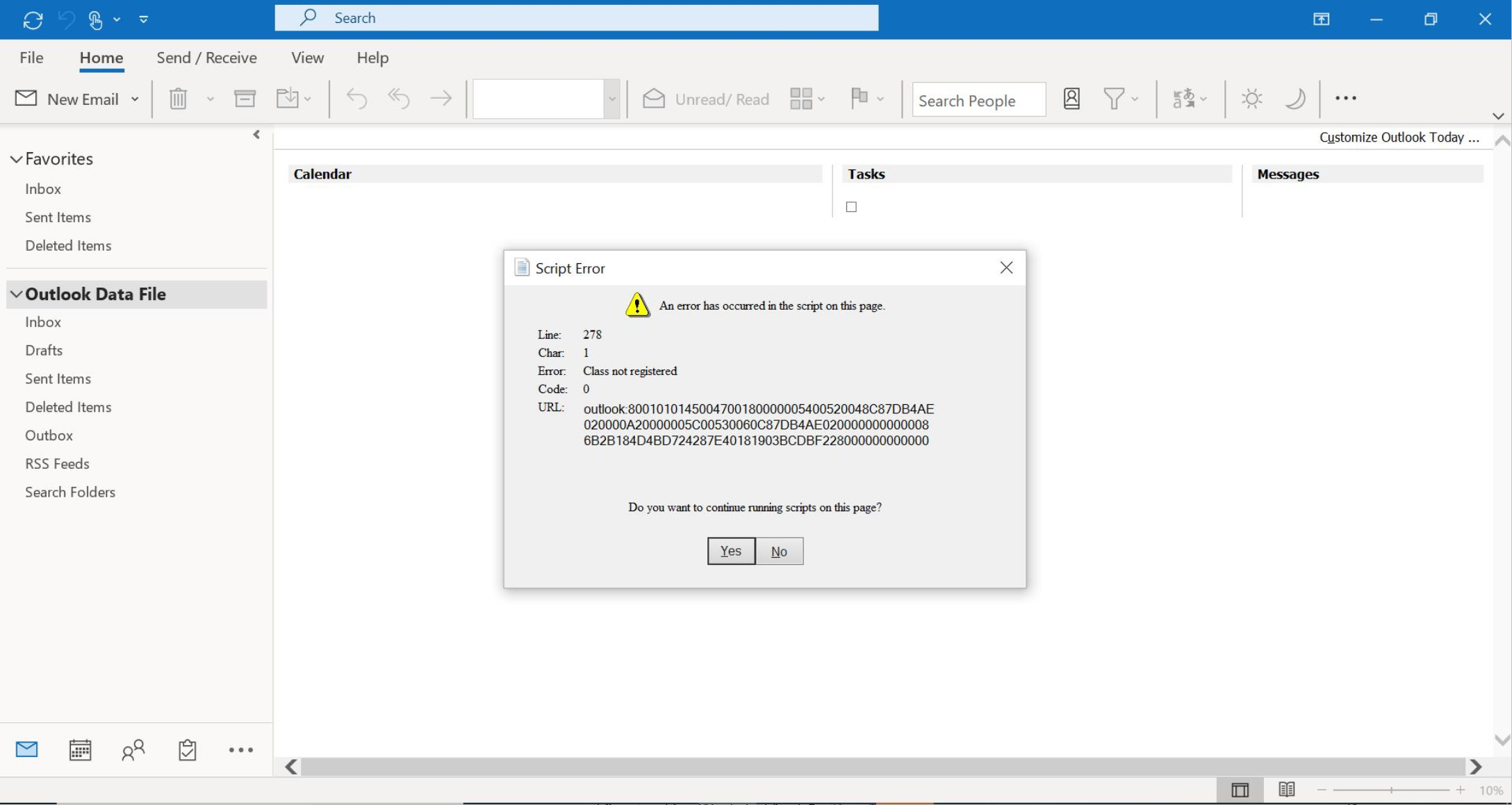 Choose Yes or No had pretty much the same effect, Outlook was well and truly broken. If you clicked on the Account Information in Outlook you'd see something like this. A Metered connection warning followed by a Upgrade in Progress warning.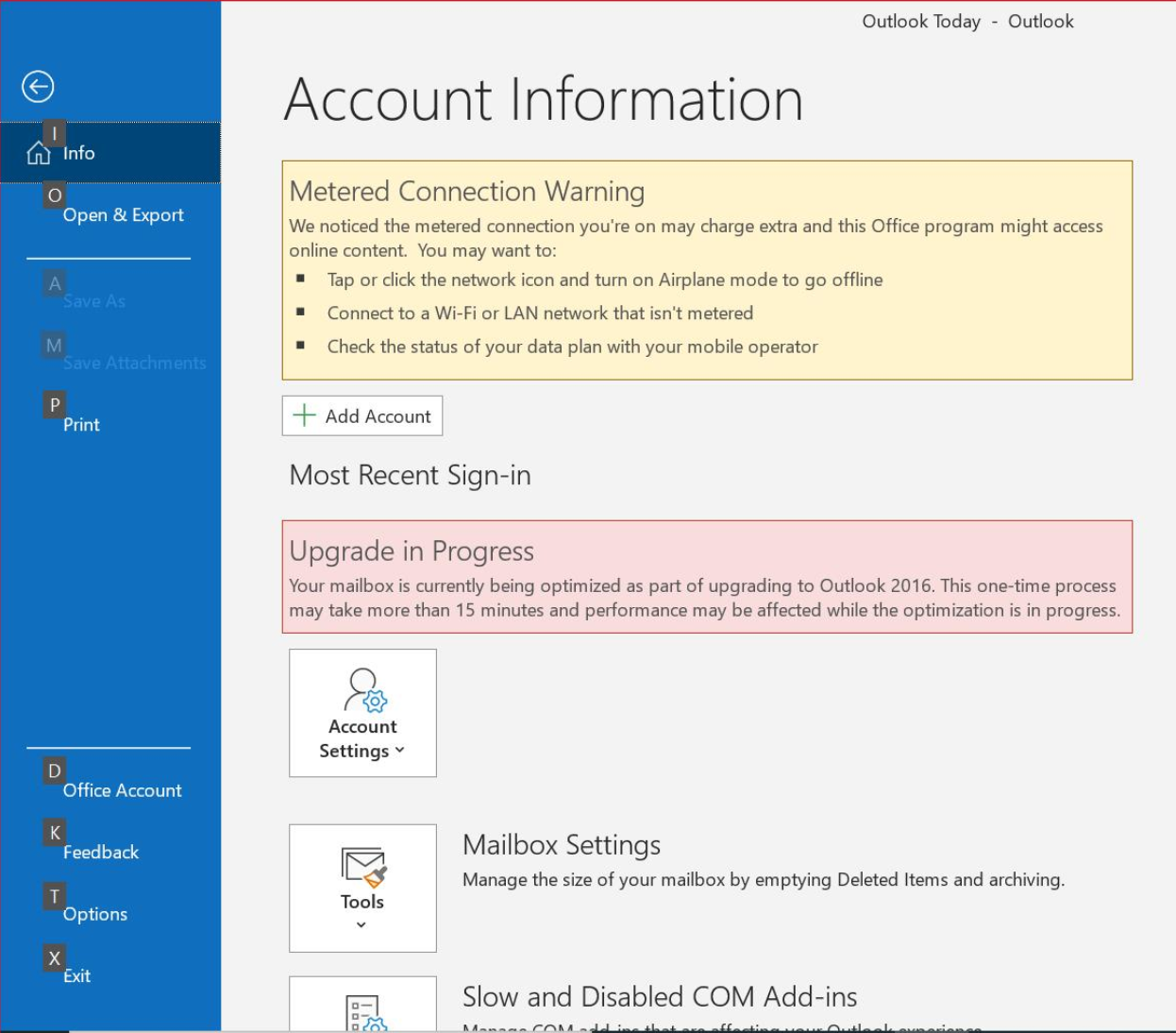 The first is definitely a red-herring as the Network card was not in a state that was metered.
When checking the version of office installed on affected machines I could see it was as shown below, Office version 2011.

The interesting thing to note is that Computers that had a clean image of Windows 10 version 1909 with no Office installed previously did not exhibit this problem, it only affected factory image(s) of HP computers with Windows 10 version 1909 factory image and those images come with a version of Microsoft Office installed (in the Nordics), namely Microsoft Office 365 ProPlus version 1908 (Build 11929.20394).
To continue reading the rest of this blog post please click here.