Introduction
In this video (scroll down to the bottom of this post) I show you how you can obtain the MDOP ADMX templates for use within Active Directory Group Policy. I show you where to download the MDOP templates from, how to extract them and how to add them to your Domains Central Store.
Please use the links here to assist with that.
You also get to see how to create a group policy setting to set a custom message for the Bitlocker Recovery screen that users see when Bitlocker deems it's appropriate.
I advise you to test this in a lab first before implementing in production.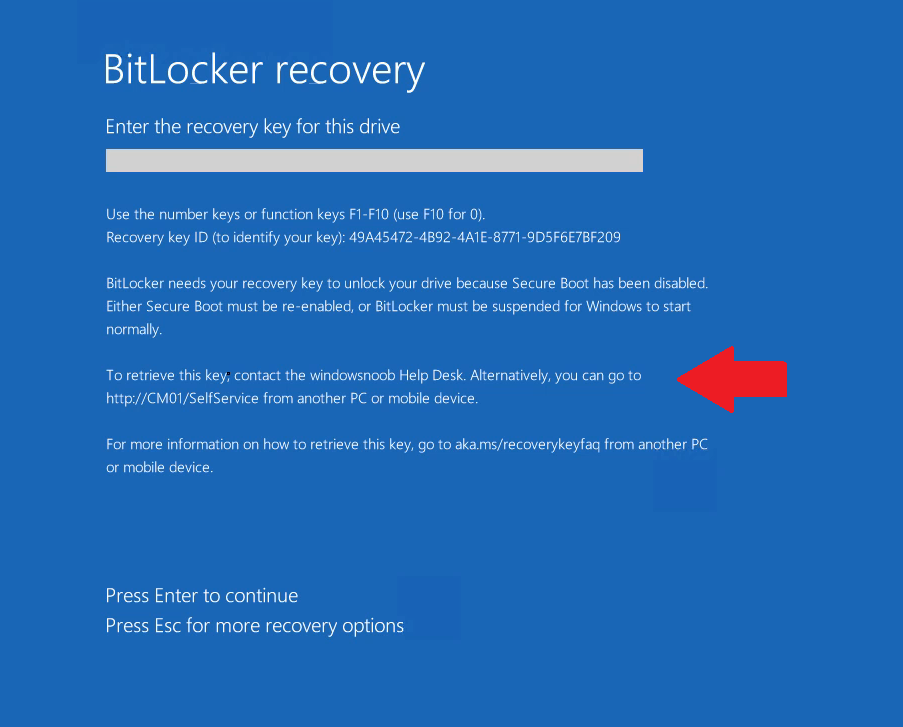 This is part 9 from a 10 part video series on youtube.
For more info about the new Bitlocker Management ability in Configuration Manager 1910 see https://www.niallbrady.com/2019/11/13/want-to-learn-about-the-new-bitlocker-management-in-microsoft-endpoint-manager-configuration-manager/
Please take a look !