Introduction
The Engineering team at Microsoft (who work really really hard, and produce amazing software) , have released an update to SCCM Technical Preview 1908.
This release is referred to as ConfigMgr Technical Preview 1908.2.
So what's new ?
In this release you can annoy, sorry… message/contact an SMS admin that is logged on to a console.
Here is the obligatory screenshot from Microsoft showing that ability.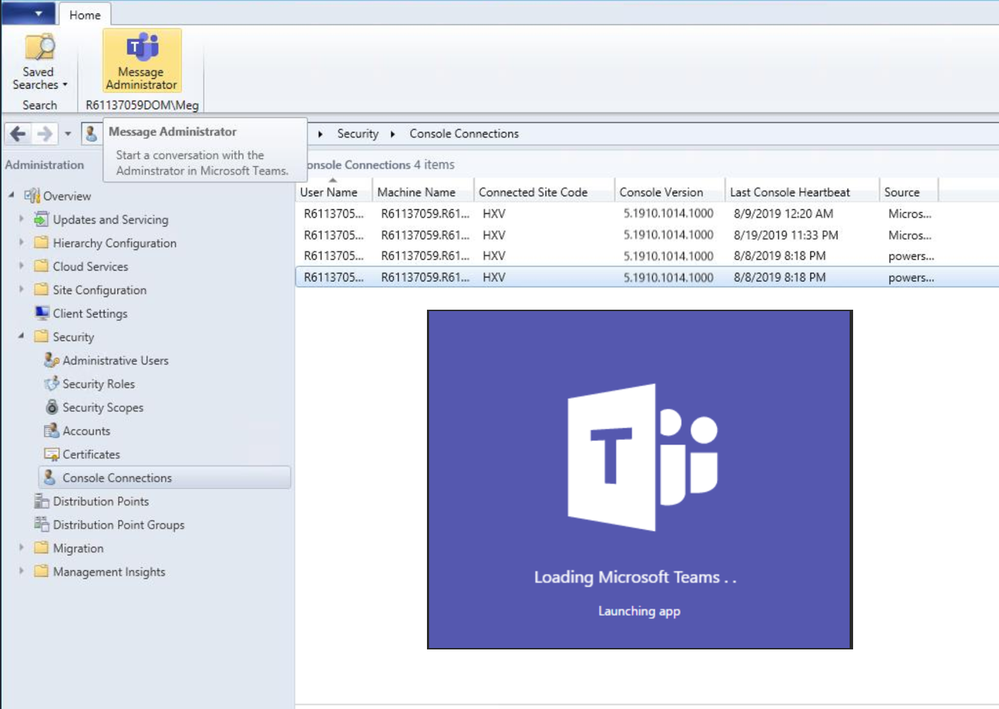 So how does it work exactly ?
First things first, upgrade your Technical Preview release to 1908.2.
Once done you'll see this.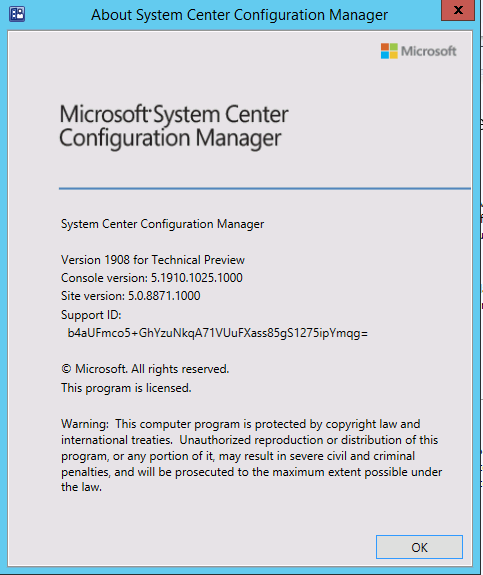 Ok now you are upgraded. Time to try out the new feature.  To do so, select Administration and then expand security, you should see Console Connections.
Click on it.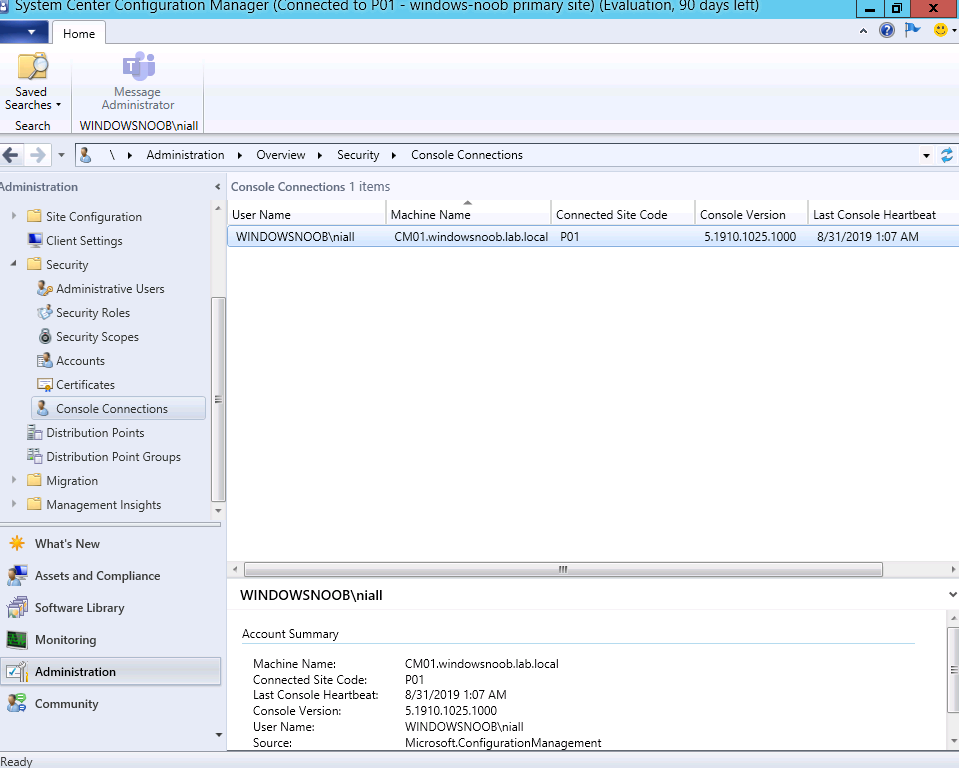 In there you'll see a list of your active SMS admins and what computer they are currently logged on to with the Console. In addition, you can see what version of the SCCM console they have installed and when they were last active with the SCCM console.
You can right click on any one of them and message them (as long as you have TEAMS installed on the computer that is running the console).
So lets try it.
On a computer that has both the latest technical preview installed (TP1908.2), and the corresponding client, I installed Microsoft Teams from www.office.com.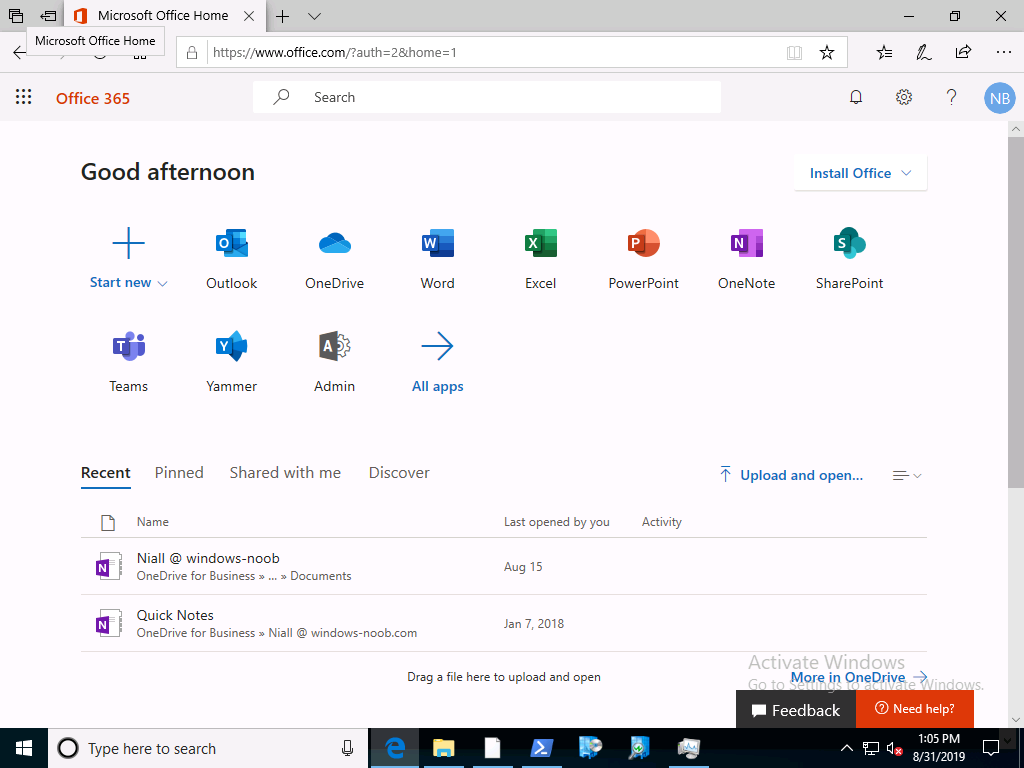 Once done, I started up the console but the message administrator was still greyed out. Time to read the documentation.
In there it states:
If the User Principal Name isn't found for the selected administrator, Message Administrator is grayed out.
An error message, including a download link, appears if Microsoft Teams isn't installed on the device from which you run the console.
If Microsoft Teams is installed on the device from which you run the console, it will open a chat with the user.
So I configured the UPN settings in my lab for Active Directory Domains and Trusts.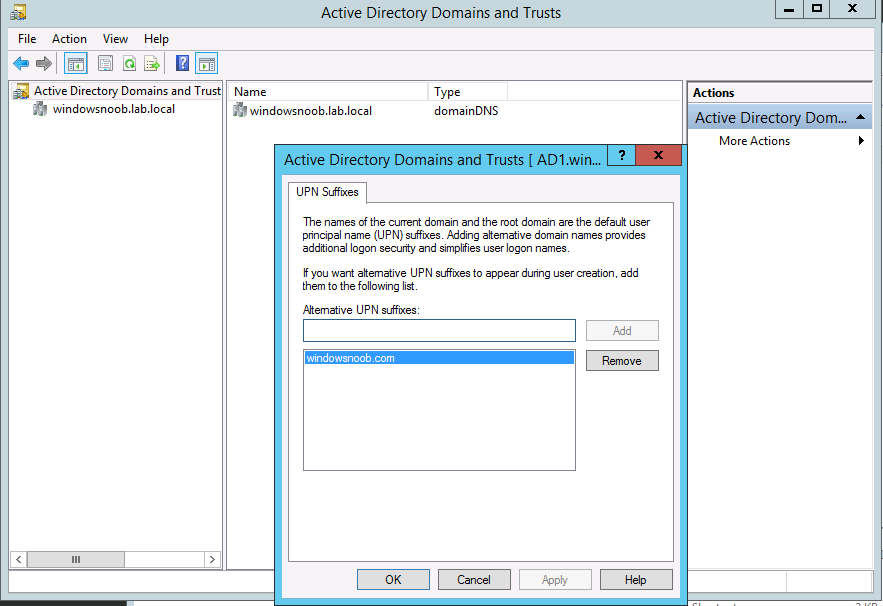 and then modified the account for that user to use the new UPN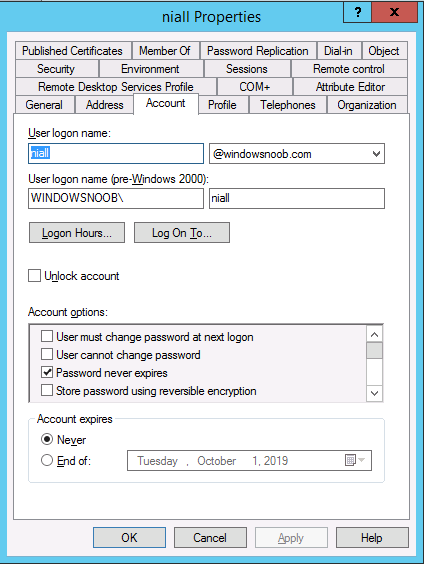 After logging off, and on again as niall@windowsnoob.com I was able to see the Message Administrator icon now in the console.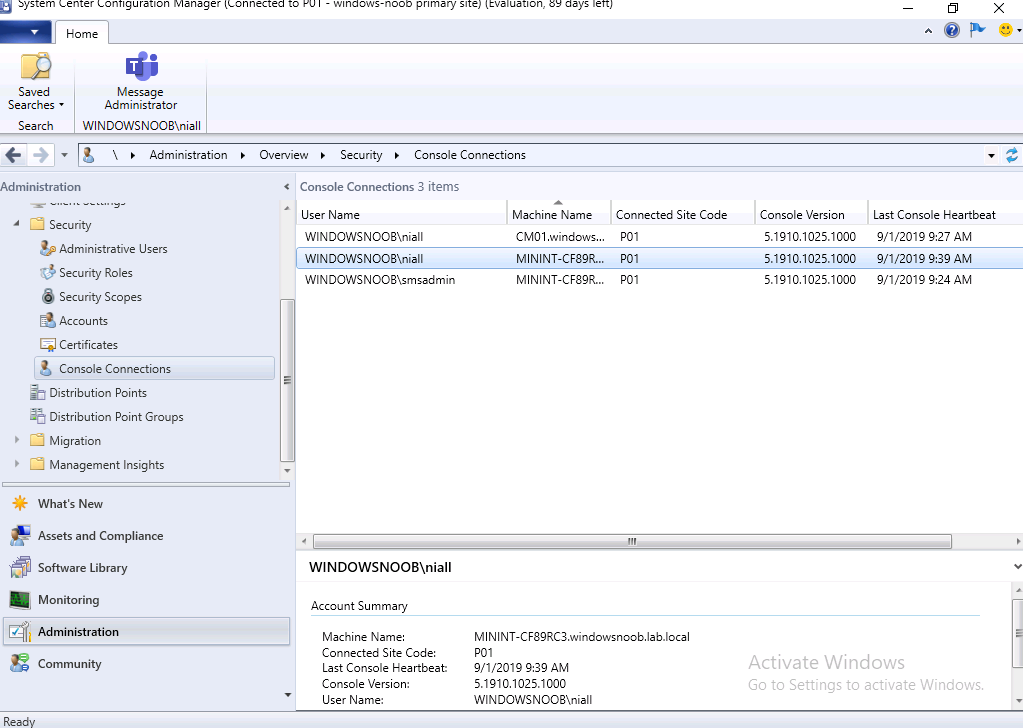 clicking it starts teams and allows you to message the administrator, cool !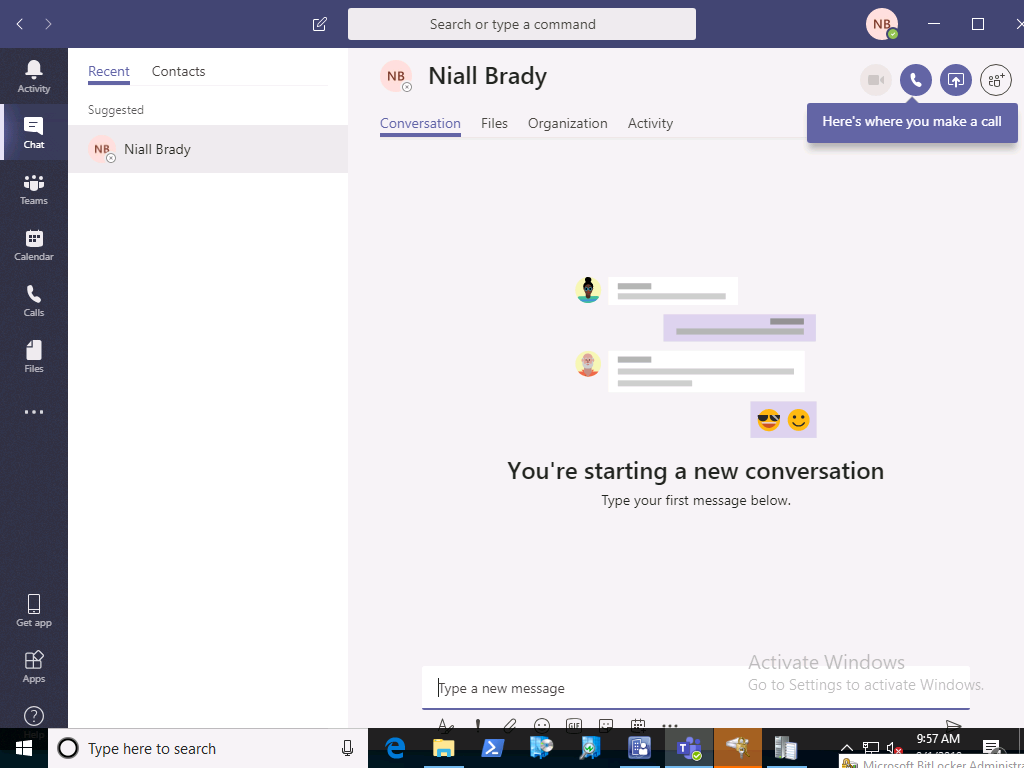 You can multi select, however it appears that you can only message one admin at a time as when you multi select the option to send a message is greyed out.

Troubleshooting
If you need to troubleshoot this, open the SMSAdminUI.log file found in C:\Program Files (x86)\Microsoft Configuration Manager\AdminConsole
it will notify you when the UPN of the selected user is missing or incorrect but sadly it currently won't list what it did detect when it lists an Invalid user principal name.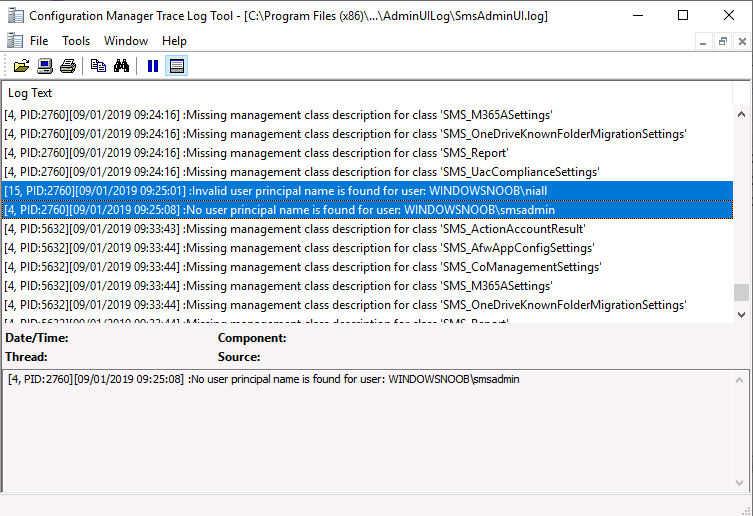 In this version of the console you cannot see the UPN of the console user by adjusting the column views in the Message Administrator node in ConfigMgr. I've requested that this option should be considered to the Product Group to aid with troubleshooting.