Introduction
Microsoft have released yet another Technical Preview for SCCM, this time version 1908. To see the new features in version 1908 see here.
To get it you need to use the Technical Preview version of SCCM. Below you can see SCCM TP version 1907 checking for updates.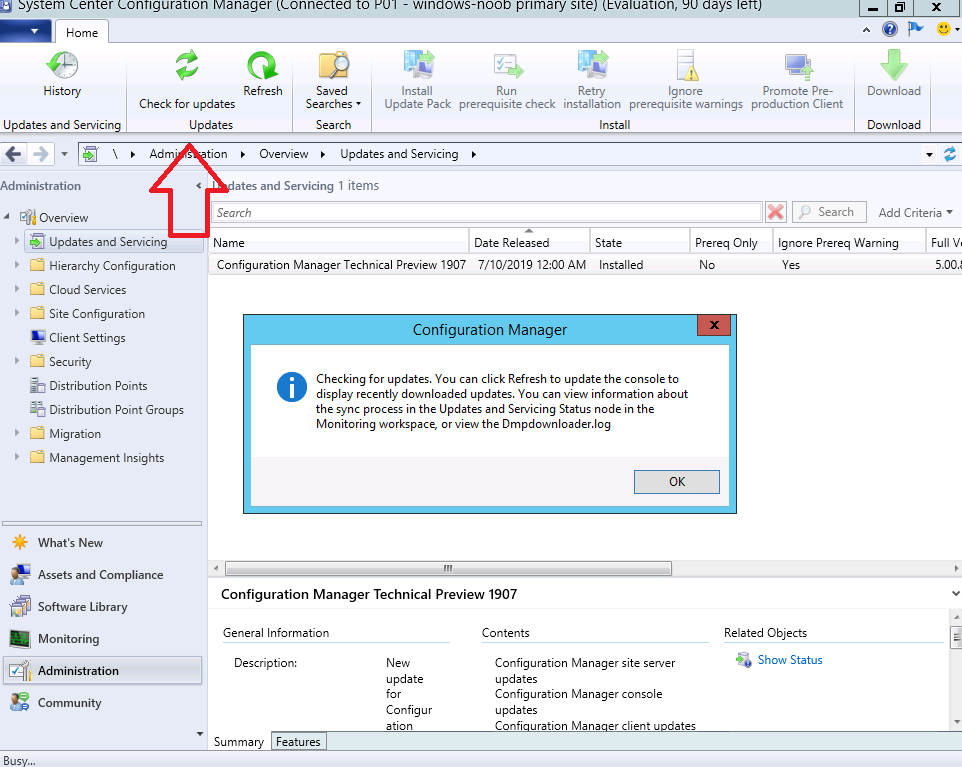 And as it mentions you can check the DMPDownloader.log for status. When it finds a valid update pack, it will start downloading it and shown here.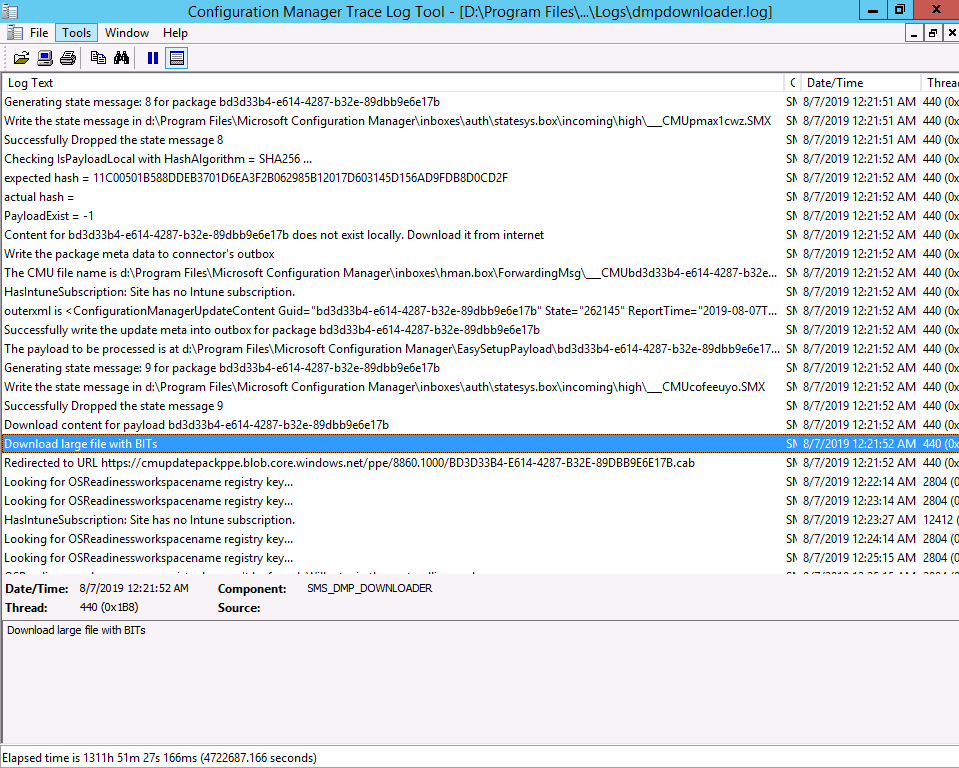 and the state of the TP1908 Update Pack will be listed as Downloading.
Once it has completed downloading, it will change state to Ready to Install.

To Install the update, right click and choose Install Update Pack.

go through the simple wizard and it will start the installation process. The update pack will be listed in a state of installing and you can monitor its progress in 2 ways, via the CMUpdate.log shown here, side note, you can see the installer is creating MBAM and other related  SQL Server database roles and schemas.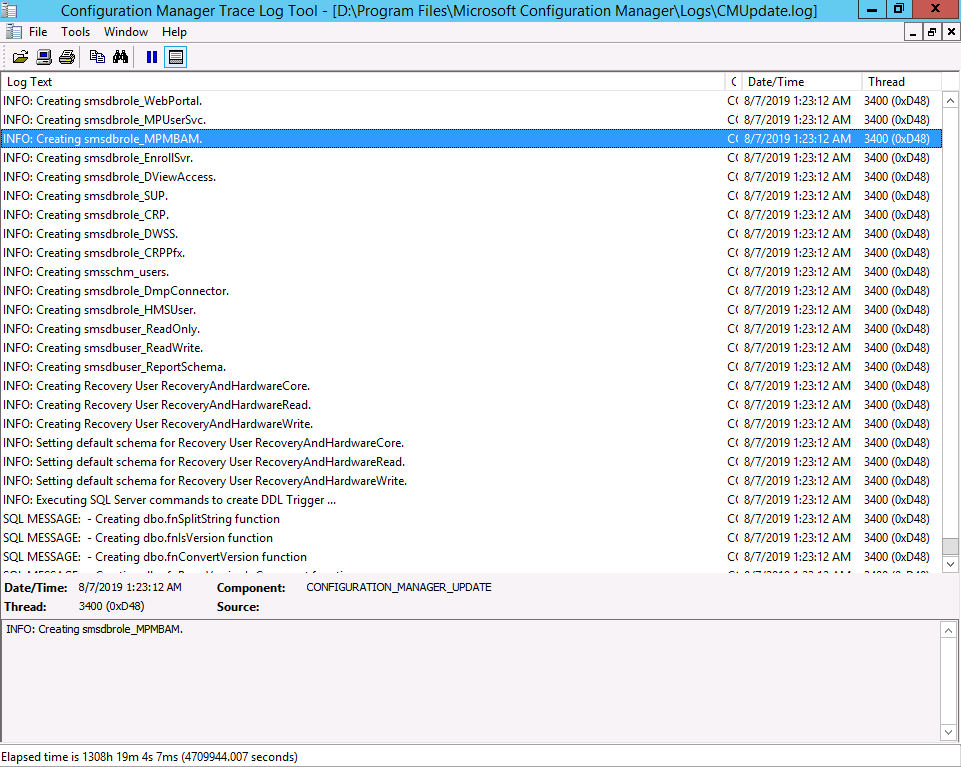 or via the Show Status option in the ConfigMgr console.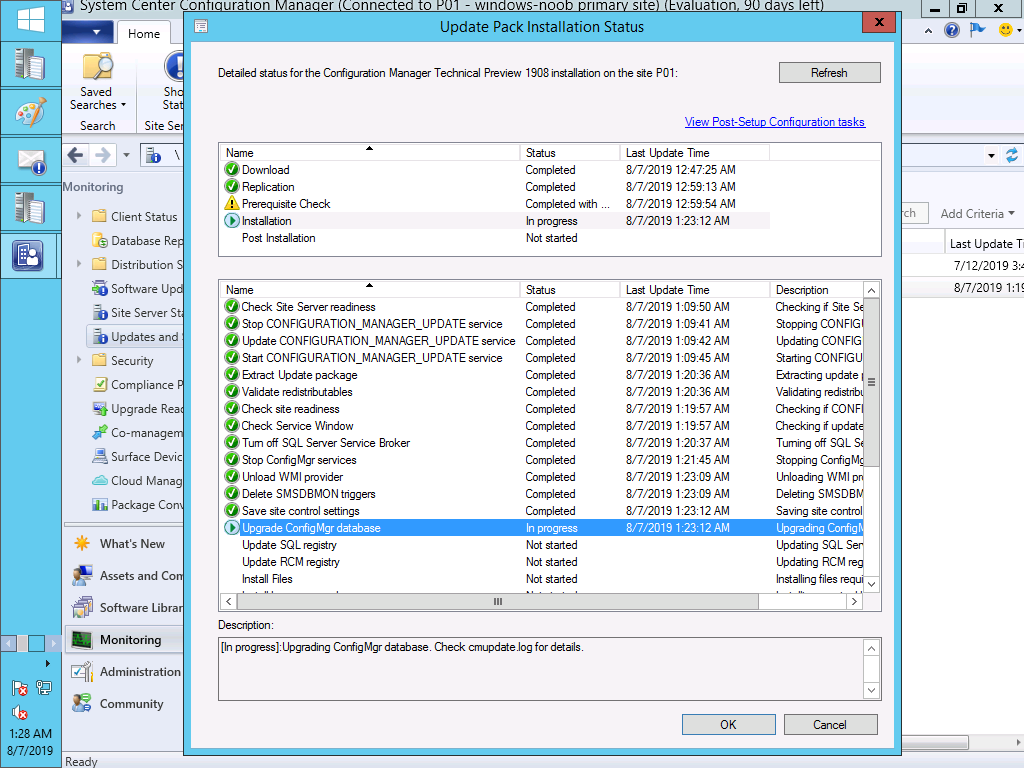 And after some time it will be completed.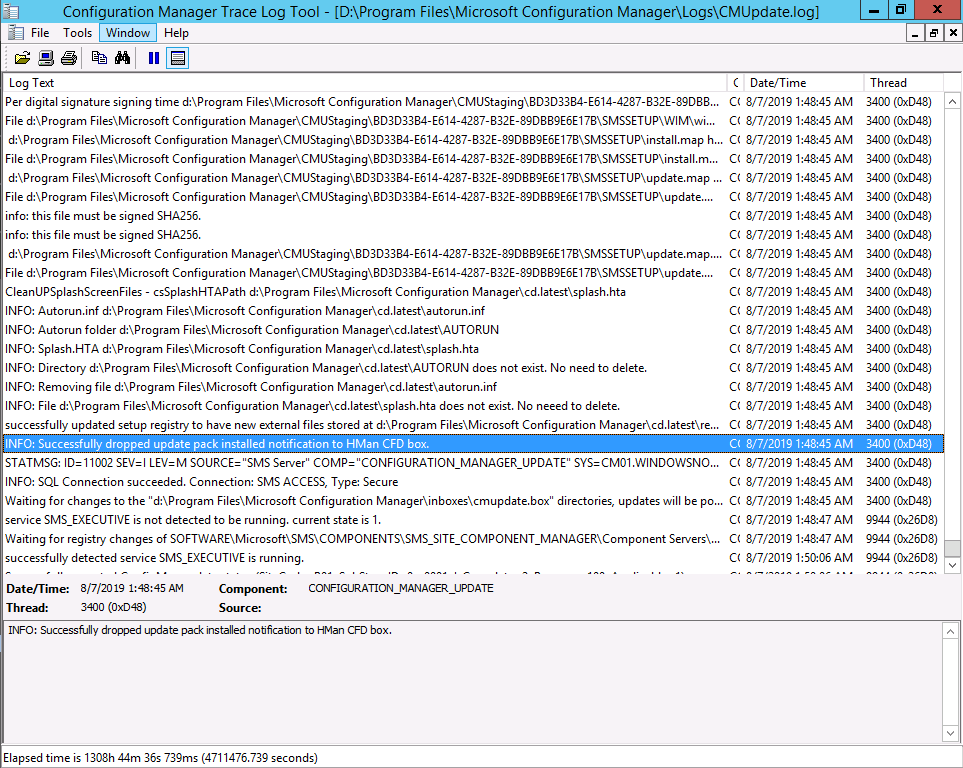 So navigate around in the console and you'll be prompted to upgrade the console itself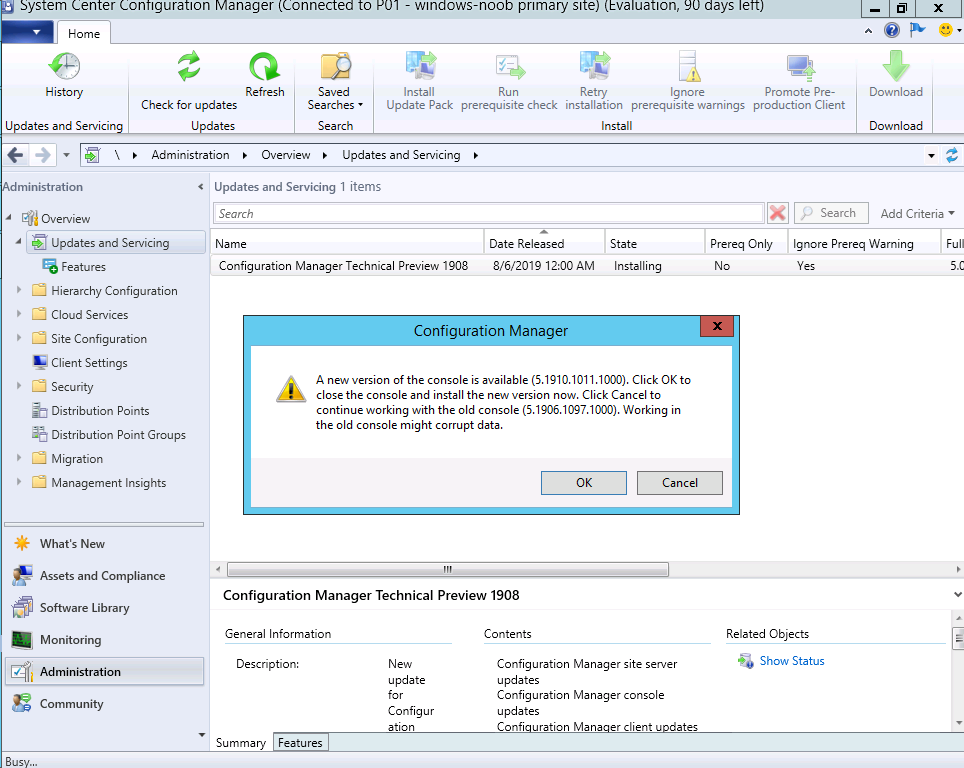 and after some minutes it's done.
Behold, the new TP1908 console.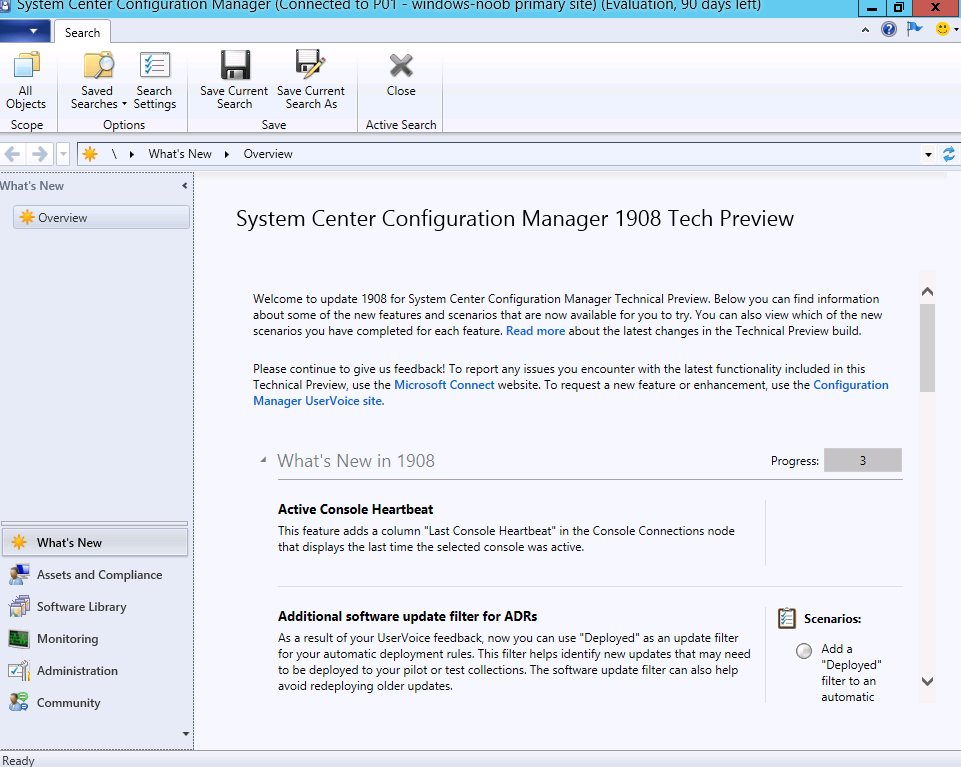 Some new snippets below
Choose and index in your upgrade package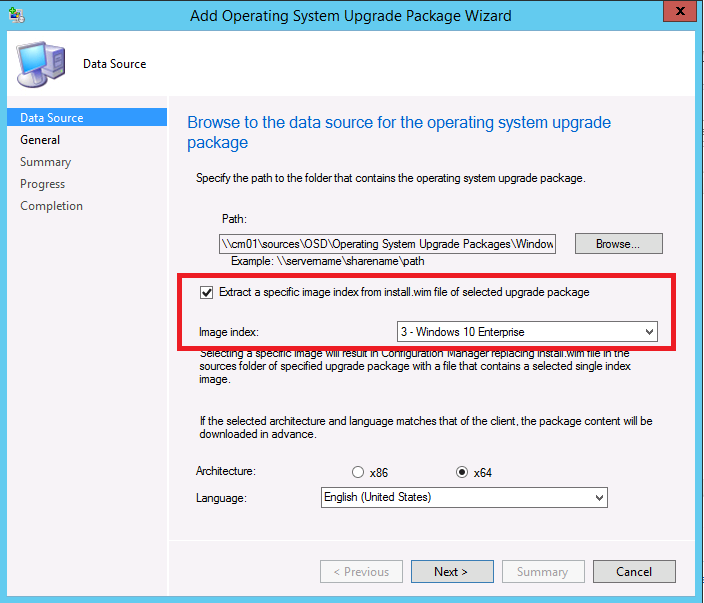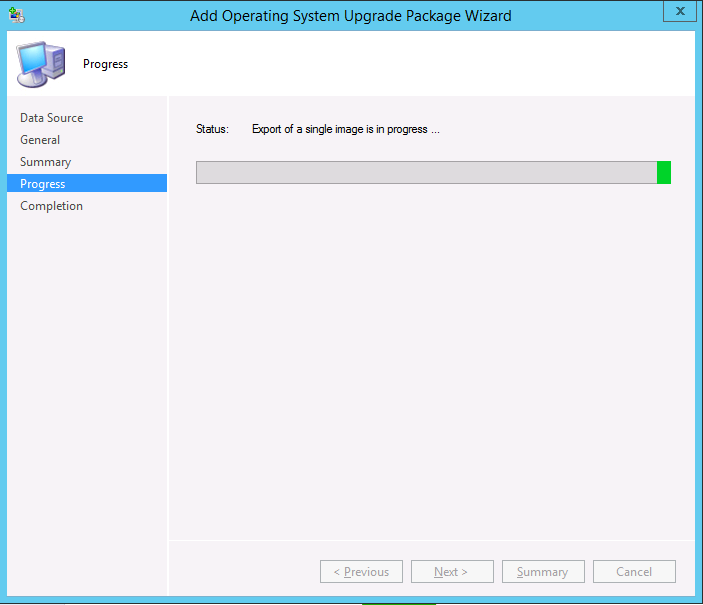 and after the import, there's only one index.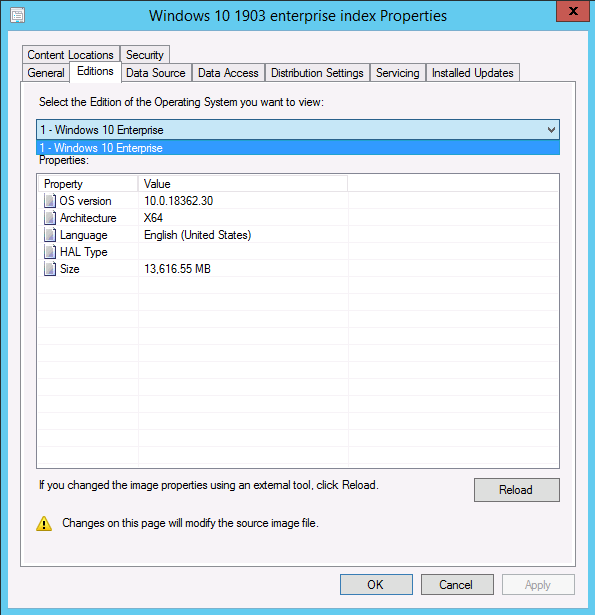 Enable high performance during task sequences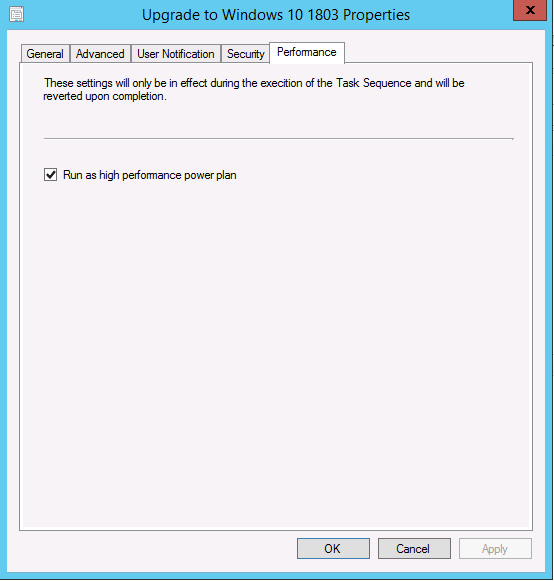 You can now set the default keyboard layout in your boot images ia the drop down menu on the Customization tab