Update: Microsoft has confirmed the problem here.
Introduction
I've got a Surface Pro 4 and use it daily as it's light and easy to work with, I bought it in Bellevue, Seattle.
Problem
The Surface Pro 4 has developed a seemingly random and very annoying problem, and I'm not alone with the problem, the whole screen or parts of it flicker and it is head ache inducing.
When the problem happens you'll begin to question your own sight, and sanity.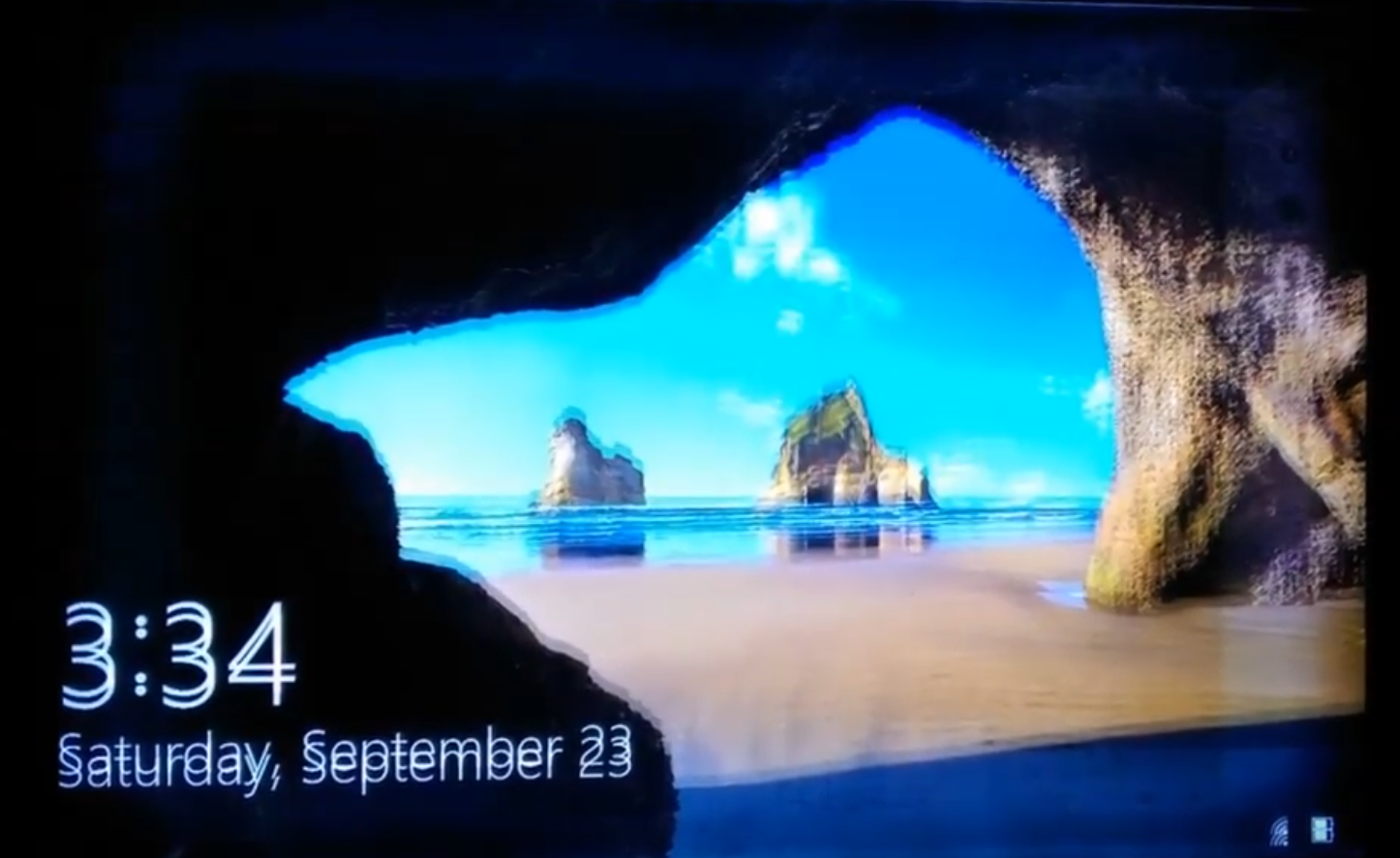 Not Cool
Moving the mouse when it starts seems to help reduce the problem, as does letting the device cool down. Yes, apparently just placing your Surface Pro 4 in a fridge freezer for 10 minutes will help big time. But who wants to do that ?
Warranty anyone ?
I've had the Surface Pro 4 for years (November 1st, 2015), I purchased this one in Seattle in the Microsoft Store, and it was fairly expensive, so for it to fail like this so quickly is disappointing, I've still got several old Dell Laptops that never have any issue like this.
So 4 years have passed and my warranty has expired. What are my options ? according to Microsoft I have these options:
If your warranty is not expired (doubtful as it's old now…) you can get it replaced here.
I rang the support number in Sweden and got speaking to a support technician, he was extremely helpful and very nice to deal with but unfortunately my device fell outside of the 3 years support warranty extension for this issue and therefore the only option available to me would be to pay a one time flat fee of approx 450 USD which would get the device replaced. I then asked, well if it's going to be replaced with another Surface Pro 4 then surely that too, would probably suffer from the same issue, how long is the warranty on a flat fee repair, he said the warranty on these repairs is 3 months. I don't know about you but I do not feel like paying 450 USD for a 3 month gamble.
The hacks
If none of the Warranty options above appeals to you can (as you'll lose your device and it will be replaced, and it may cost you $450) try these simple hacks. There are three possibilities here.
Registry Hack
Fan Hack
HDMI hack
The registry file will modify Windows to show seconds on the system tray clock, because the issue is more likely to occur when there is no movement on the screen (for example when you are reading stuff, like this page).
Registry hack
Download this zip file:
Unzip it and apply it by double clicking on the reg file, then log off and log on again you should see the seconds showing in your system clock.
Fan Hack
To  eliminate the problem further I had to also add a small USB fan shown below. But this is annoying as you constantly hear it and of course you loose your USB connection.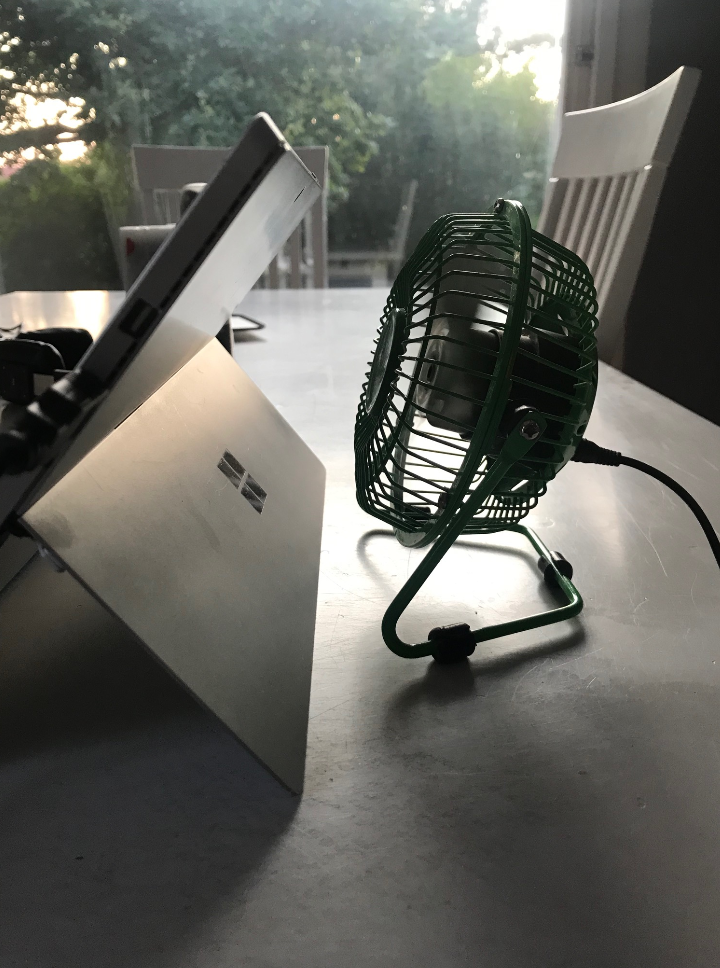 After connecting a small 3 " USB fan pointed at the rear of the SP4 (or on the left side blowing over the screen) and using this hack it makes it work almost perfectly. Screen flicker is greatly reduced if not eliminated.
HDMI Hack
If none of the above helps, or if you can't stand the noise of the fan, then don't throw away your Surface Pro 4 just yet.
You can always dock  or connect your Surface Pro 4 to an external monitor. I use a Surface Pro Dock, and a HDMI monitor is connected via HDMI on the dock. You can also use the mini HDMI connection on the side of the Surface and project the display onto that external monitor, it will solve the problem 100% as the issue only relates to the inbuilt LCD on the Surface Pro 4.