Today I got a fantastic email from Microsoft stating that I've once again been awarded MVP in Enterprise Mobility
It's my 9th time to be awarded so I'm humbled, honored and very pleased indeed and of course I'm extremely grateful to Microsoft for the honor.
Thank you thank you thank you Microsoft ! and thank you to all the people who visit my blog (windows-noob.com) and of course this website.
Last but not least, thanks to my family for putting up with me blogging and researching.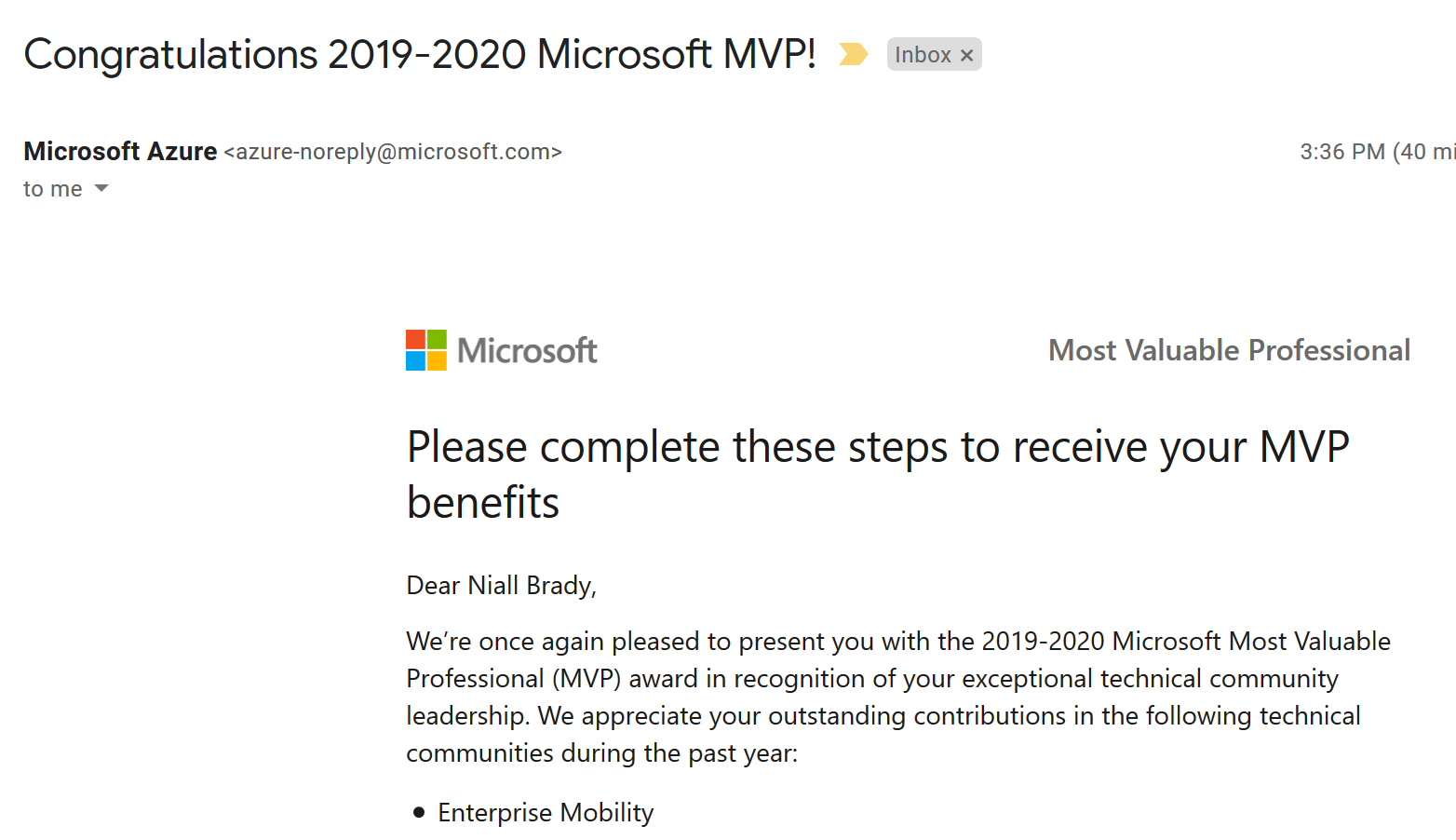 To get an overview of what a Microsoft MVP is please read this and if you are interested in becoming an MVP yourself check out my blog post on the subject here.
and here's to the 10th title, I'll work hard on producing lots of great content this year for that !
cheers
niall