Introduction
Microsoft have released yet another Technical Preview for SCCM, this time version 1907. To get it you need to use the Technical Preview version of SCCM. Below you can see SCCM TP version 1906.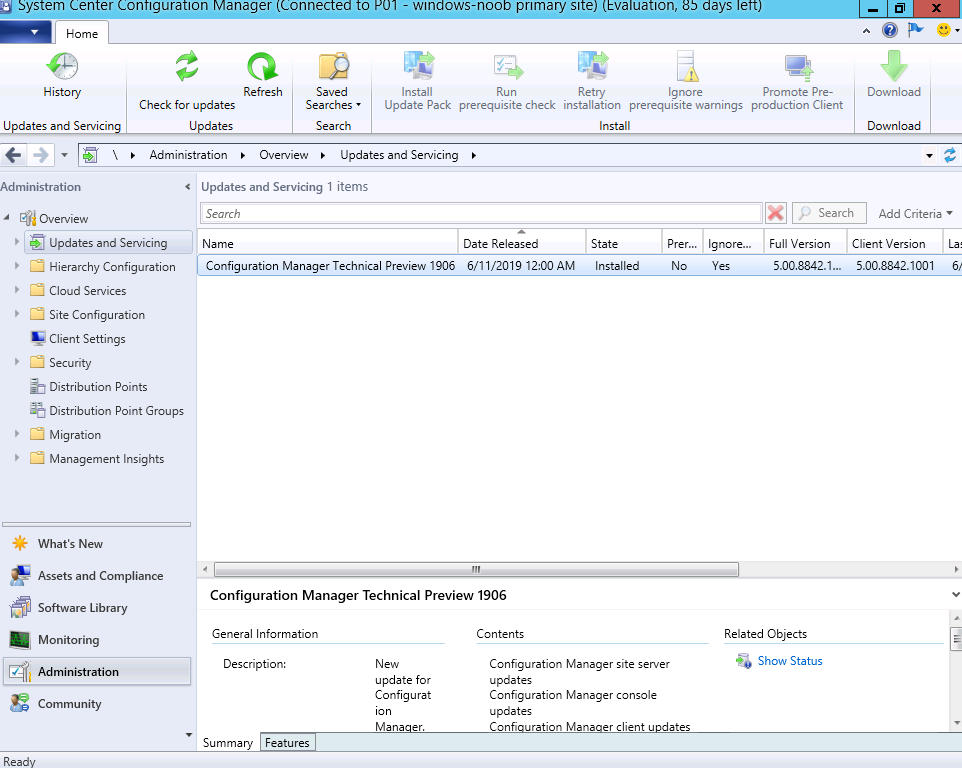 Click on Check for updates in the Ribbon.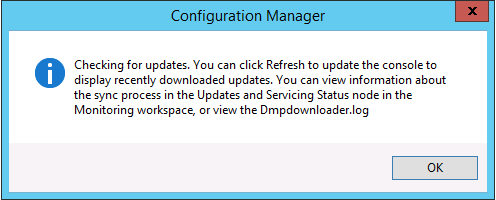 And in the console the new Technical Preview release is listed.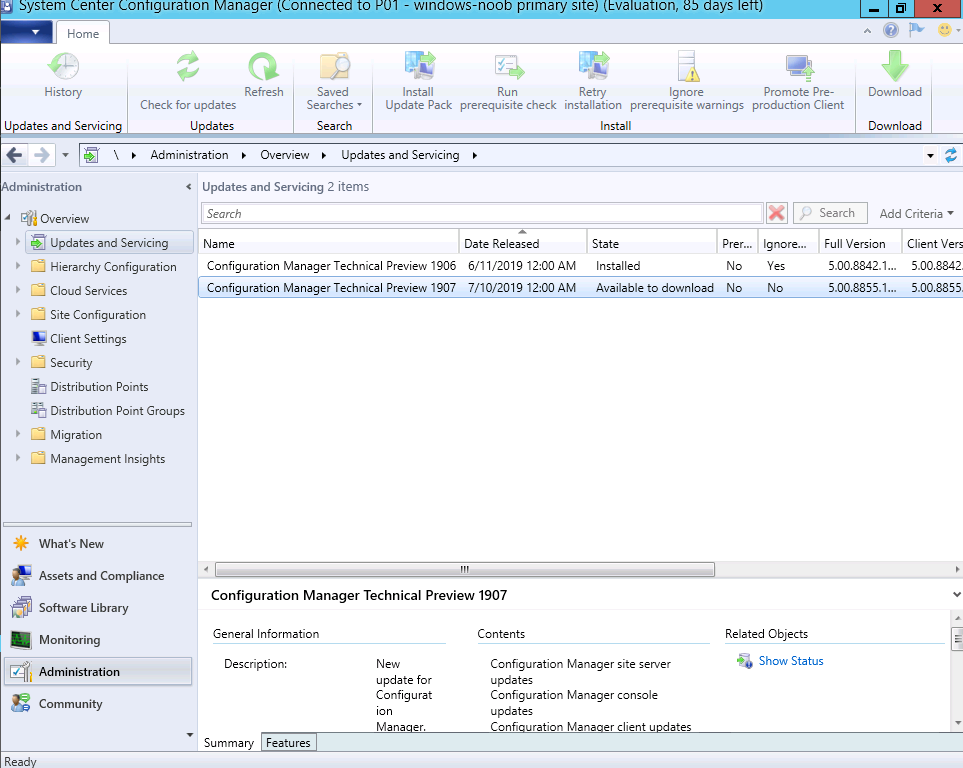 If you do nothing it will start to download itself, you can refer to the dmpdownloader.log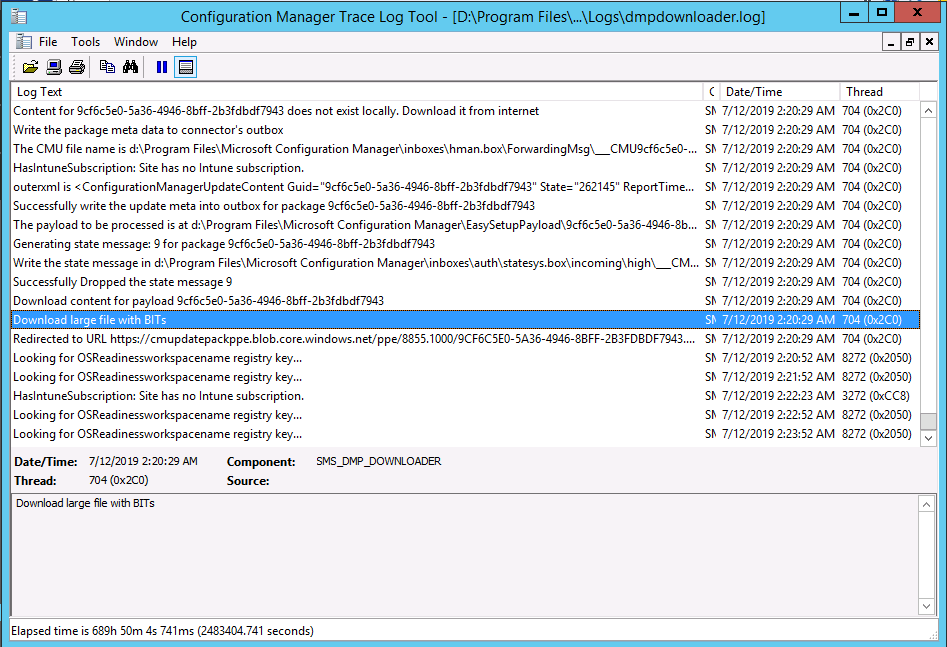 and the state will have changed to Downloading.
And once the update pack has downloaded, it will change state to Ready to Install

To Install the update pack, right click on it and choose Install Update Pack

And click through the wizard,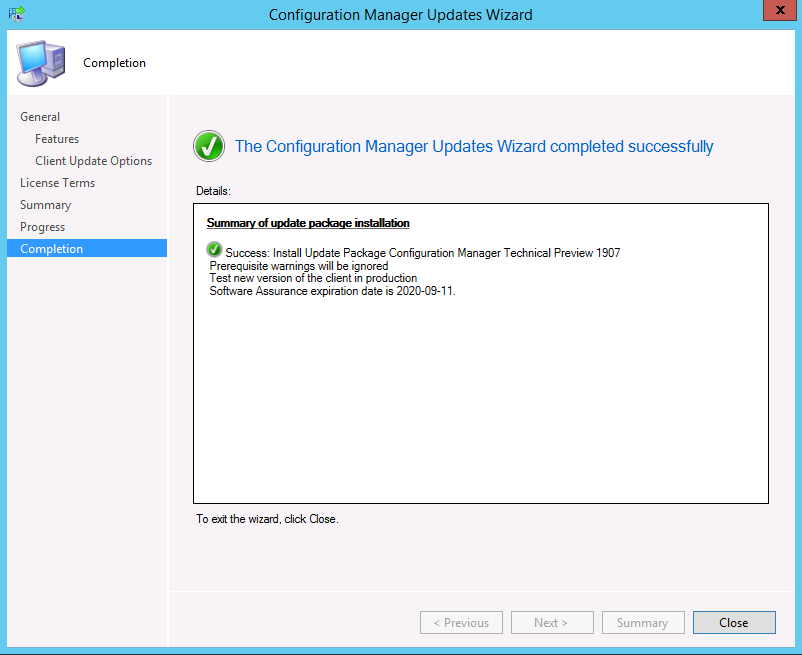 The update pack will be listed in a state of installing and you can monitor its progress in 2 ways, via the CMUpdate.log shown here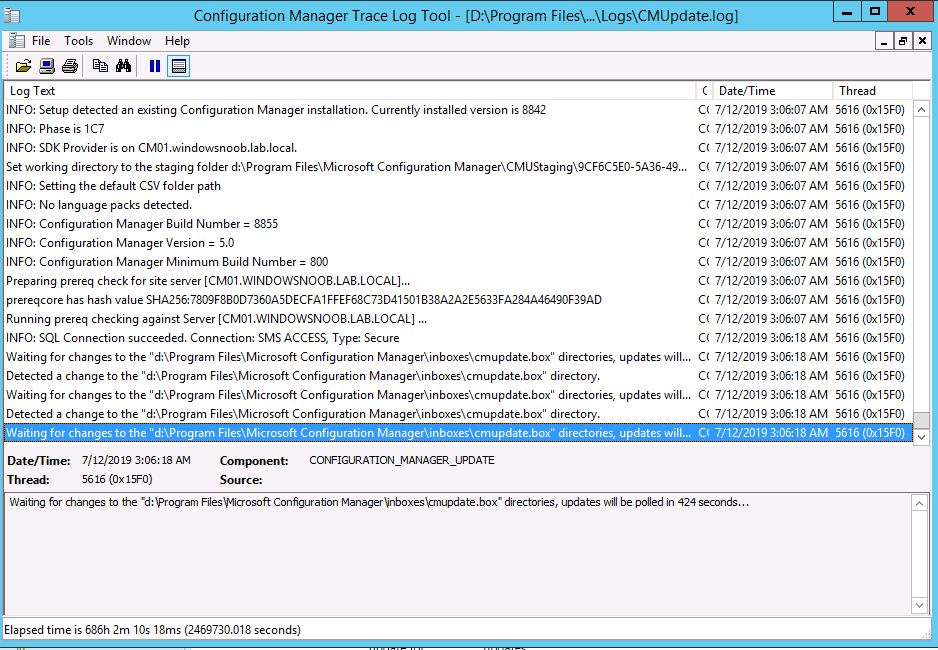 or via the Show Status option in the ConfigMgr console.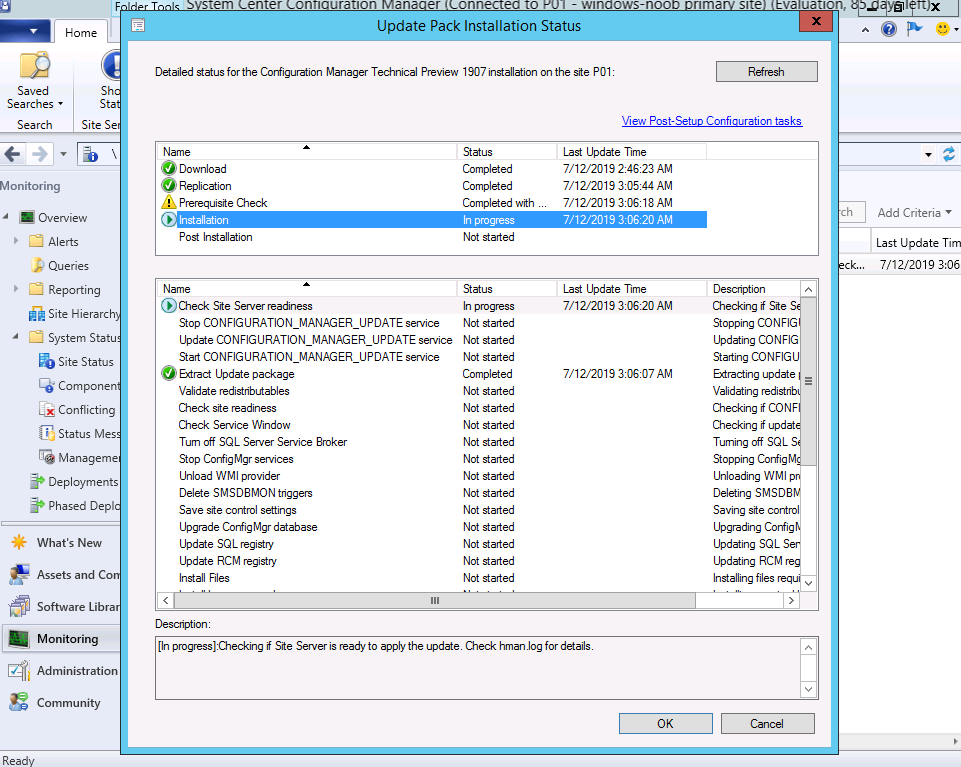 And after some time it will be completed.
So navigate around in the console and you'll be prompted to upgrade the console itself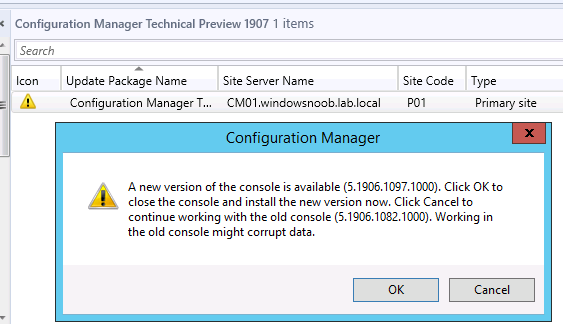 and after some minutes it's done, (in my case actually it wouldn't install and came up with the 'there is not enough disk space to install error which I've blogged about with SCCM TP1903 before here) and you can finally start using SCCM TP 1907
What's new ?
The big new feature here is the ability to search within a task sequence so in this example i searched for the word noob in the selected options in the drop down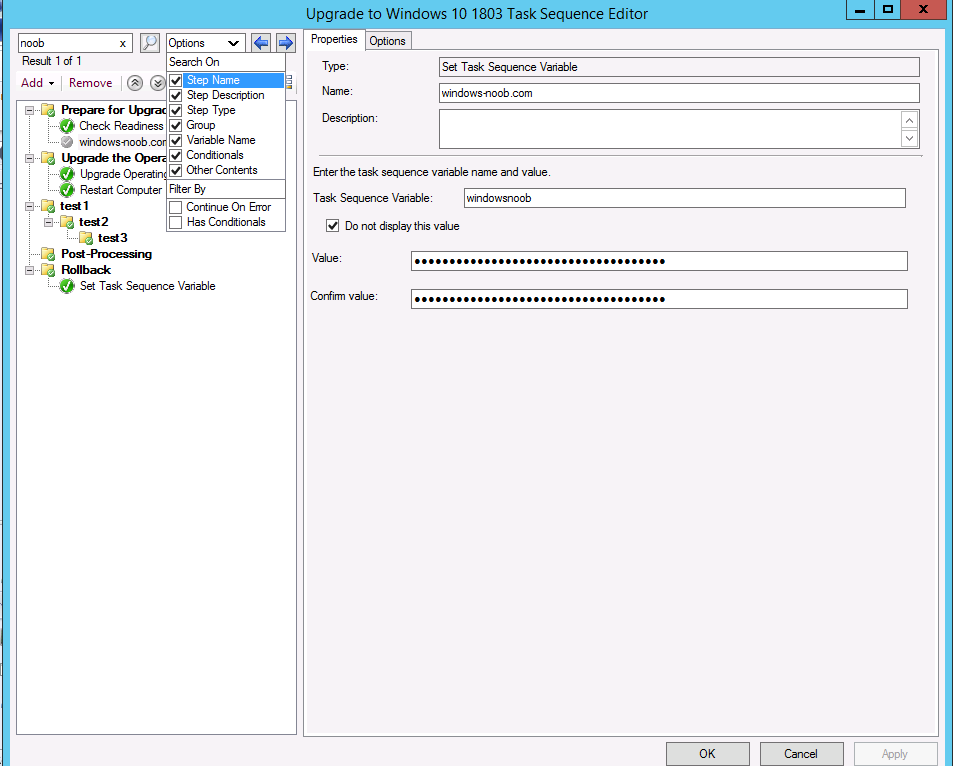 Awesome !
and there are Improvements to Office 365 ProPlus upgrade readiness dashboard which you can read about here