After the well publicized problems with the initial release of Windows 10 version 1809, Microsoft has once again made it available to Enterprises on the VLSC (Volume License Servicing Center) site.
It will be released to MSDN at the end of the week.
Don't be put off by the highlighted text though, I guess they will remove that soon enough.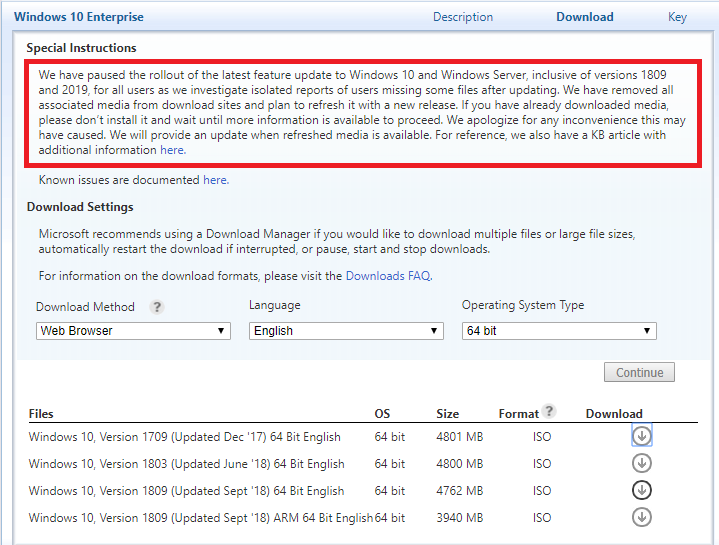 more info – https://techcommunity.microsoft.com/t5/Windows-IT-Pro-Blog/Windows-10-version-1809-rollout-resumes-now-available-on-VLSC/
So get busy downloading !