Microsoft have released yet another update for the System Center Configuration Manager Technical Preview series, this time it's version 1808 and with the following 2 main features, phased deployments of software updates and the ability to repair applications.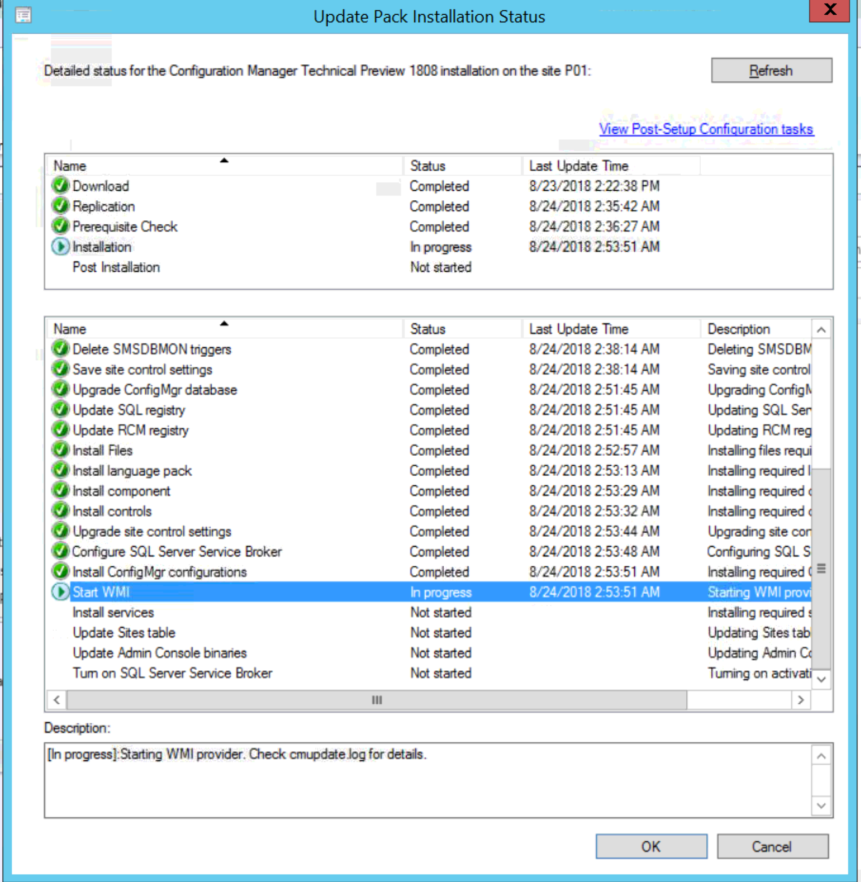 Phased deployment of software updates
Create phased deployments for software updates. Phased deployments allow you to orchestrate a coordinated, sequenced rollout of software based on customizable criteria and groups.
Phased Deployments
In the Configuration Manager console, go to the Software Library, expand Software Updates, and select All Software Updates. Select one update, and then click Create Phased Deployment in the ribbon. This action is also available from the All Windows 10 Updates and Office 365 Updates nodes.
The behavior of a software update phased deployment is the same as for task sequences and applications. For more information, see Create phased deployments.
Known issues
The Create Phased Deployment wizard only provides the option to Automatically create a default two phase deployment.
The setting to Gradually make the software available over this period of time (in days) doesn't work.
I tried it on a Software Update, and once the wizard is complete, you can review it under the deployments tab of the actual update.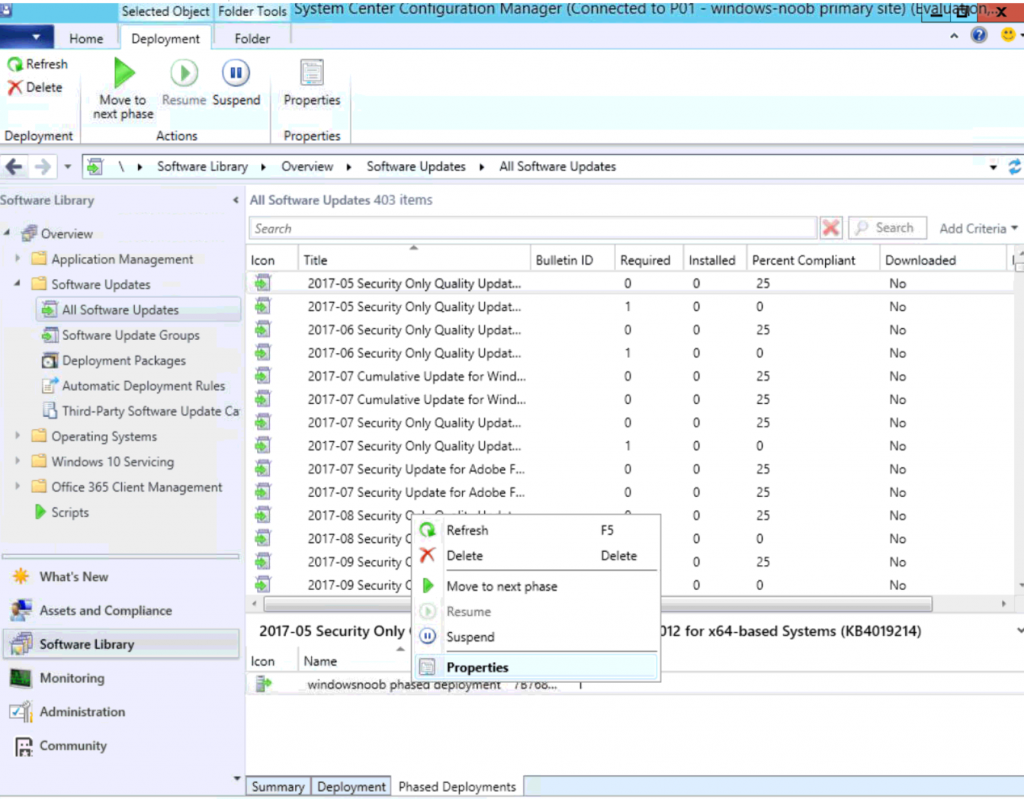 Improvement to repair applications
A new button is now available in Software Center to Repair an application. When you configure an application with a repair program, users can start the command from Software Center.
For more information, see Repair applications.
Read more
https://docs.microsoft.com/en-us/sccm/core/get-started/capabilities-in-technical-preview-1808#bkmk_pod