It's not a Friday but @Djammmer tweeted that another SCCM Technical Preview is released, and sure enough there it is in the console !
Note: This is a live post so while this text is present, I'm still adding to it while I get it installed
Monitoring the Post Installation status here..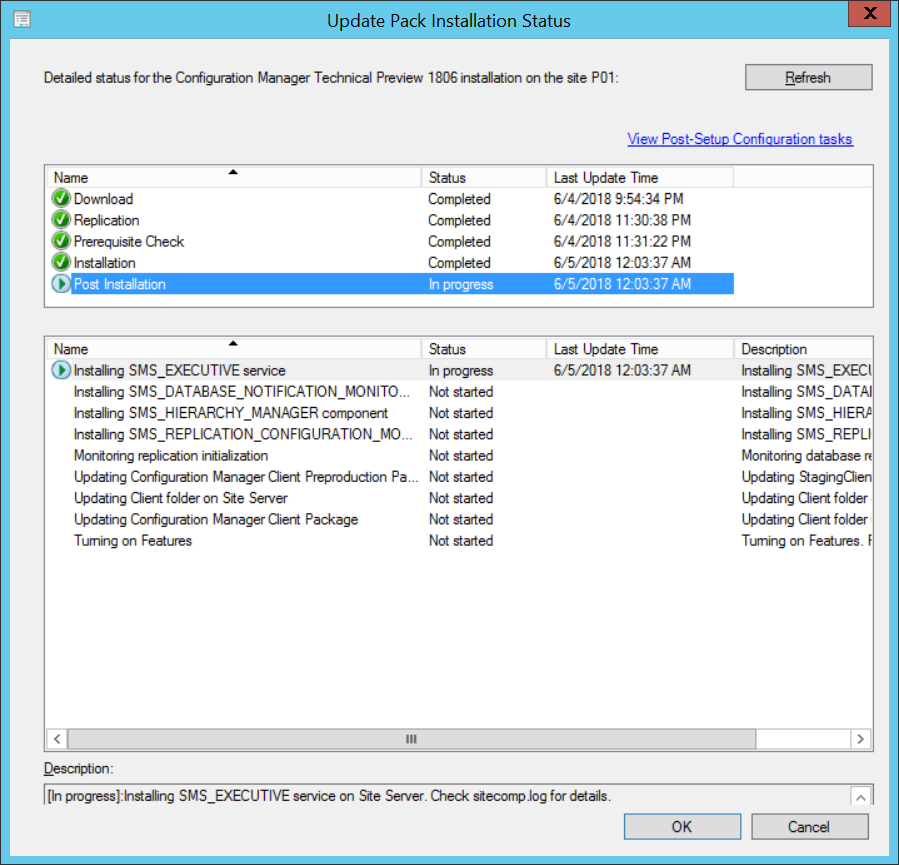 and after a while it's installed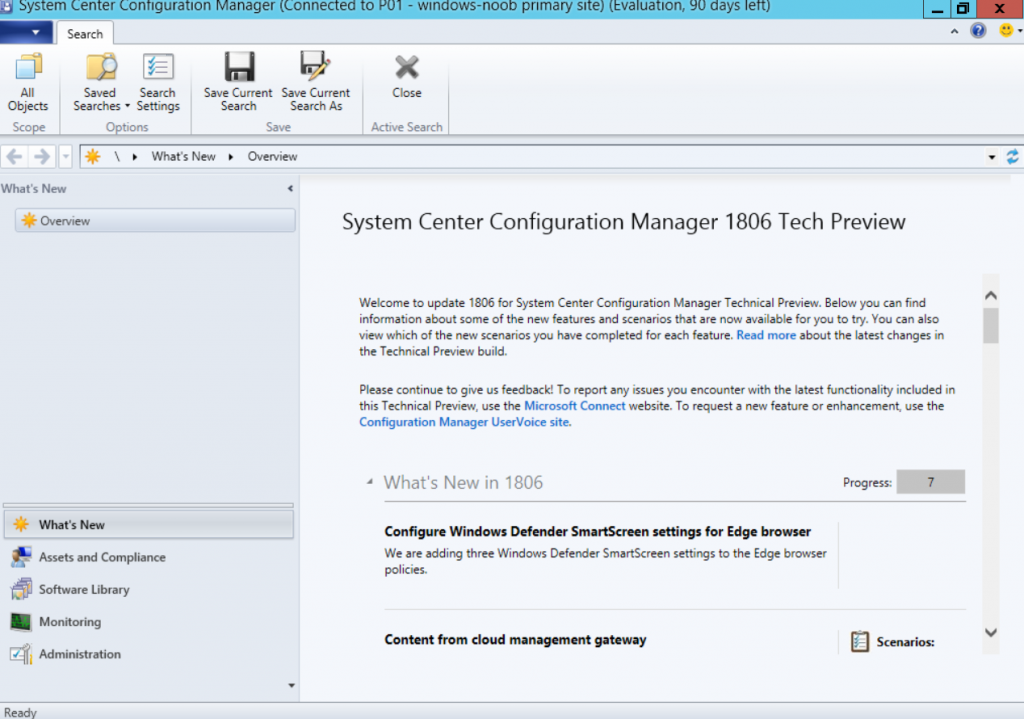 This release is packed with loads of new features as mentioned here
https://docs.microsoft.com/en-us/sccm/core/get-started/capabilities-in-technical-preview-1806
With this release, you don't need to deploy both a CMG (cloud management gateway) and Cloud DP. the CMG can also serve as a CDP. This makes life easier for deployment.
Another feature that's gaining attention is 3rd party updates, mentioned below:
Third-party software updates
This release further iterates on support for third-party software updates as a result of your UserVoice feedback. You no longer require the use of System Center Updates Publisher (SCUP) for some common scenarios. The new Third-Party Software Update Catalogs node in the Configuration Manager console allows you to subscribe to third-party catalogs, publish their updates to your software update point, and then deploy them to clients.
The following third-party software update catalogs are available in this release:
| Publisher | Catalog Name |
| --- | --- |
| HP | HP Client Updates Catalog |
SCUP continues to support other catalogs and scenarios. The list of catalogs in the Third-Party Software Update Catalogs node of the Configuration Manager console is dynamic, and will be updated as additional catalogs are available and supported.
Prerequisites
In order for this to work you need to configure the SUP to require SSL communication to the WSUS server, you can do that by selecting your site, select the software update point role, and configure the following setting
After setting the SSL requirement on WSUS, kick off a new sync and you should see the 8531 port mentioned in the wsyncmgr.log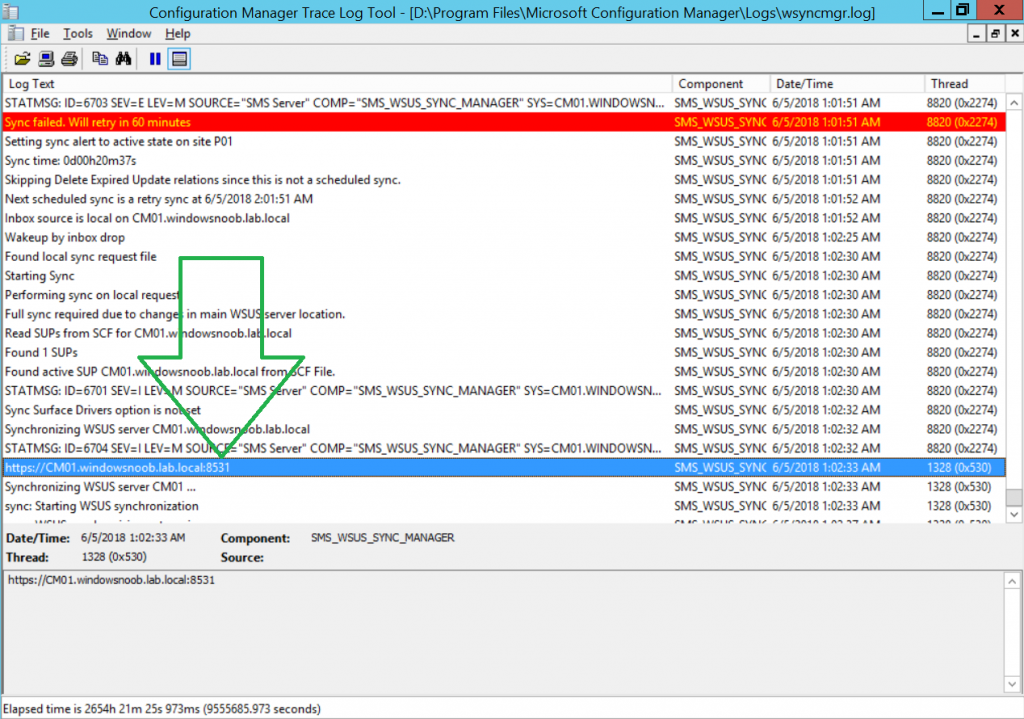 For more info about this new feature – see https://cloudblogs.microsoft.com/enterprisemobility/2018/06/04/deploy-third-party-software-updates-with-configuration-manager-technical-preview-1806/
The software update point must be on the site server for this feature in this release.
Sufficient disk space on the software update point, WSUSContent folder, to store the source binary content for third-party software updates. The amount of required storage varies based on the vendor, types of updates, and specific updates that you publish for deployment. If you need to move the WSUSContent folder to another drive with more free space, see the WSUS support team blog post How to change the location where WSUS stores updates locally.
Enable and deploy the client setting Enable third party software updates in the Software Updates group.
The site server requires internet access to download.microsoft.com over HTTPS port 443. The third-party software update synchronization service currently runs on the site server. This service updates the list of available third-party catalogs, downloads the catalogs when you subscribe, and downloads the updates when published. Configure internet proxy settings, if necessary, on the Proxy tab of the Site System role properties of the site server computer.