Introduction
This is a quick post as I saw this problem this morning on a computer running Windows 10 TH2 release [Version 1511 or build 10.0.10586]. When checking for the new Virtual TPM feature it wasn't present on my Hyper-V Gen 2 VM but it was present on a colleagues TH2 install, both of us were at the same version of Windows 10 v1511.
Problem
In Hyper-V gen 2 virtual machines you do not see any reference to the new Trusted Platform Module (aka the virtual TPM) under Security in the Generation 2 virtual machine settings.
Solution
If you are using Windows 10 version 1607, then the Isolated User Mode feature (which is required for this functionality) is built into the Hyperv Role, see this technet post for details.
If however you are running Windows 10 version 1511, then verify if the computer was installed with a clean install of Windows 10 or upgraded from a previous Windows 10 build.
If it had Hyper-V installed previously and was then upgraded (like mine from Windows 10 build 10240 to 10586) simply uninstall the Hyper-V feature and then reboot when prompted, then reinstall it along with installing the Isolated User Mode feature which is required for this functionality.
The un-installation of the Hyper-V features will not uninstall or remove any of your vm's which will appear back in Hyper-V manager after the feature is reinstalled.
Note: The screenshot below is from Windows 10 v1511 (build 10.0.10586)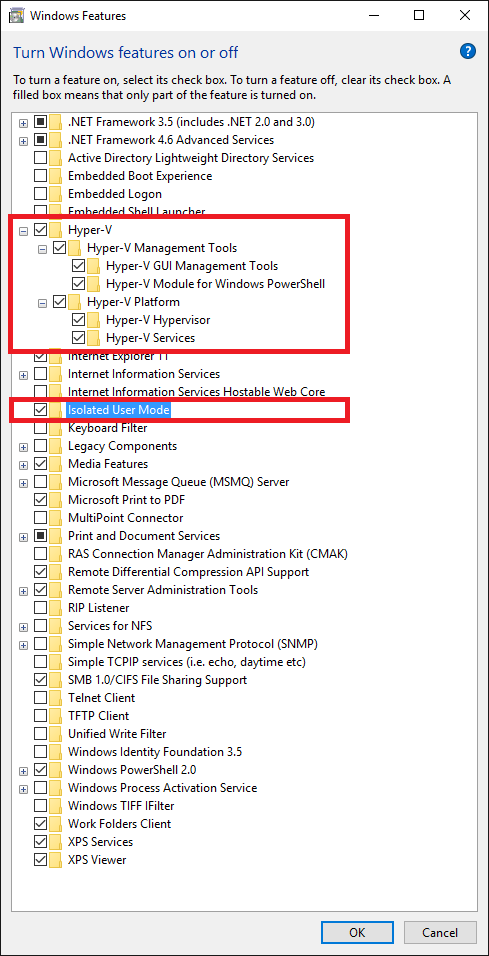 After installing these Windows features, reboot when requested and all will be good again. Notice that the Trusted Platform Module is present in the screenshot below.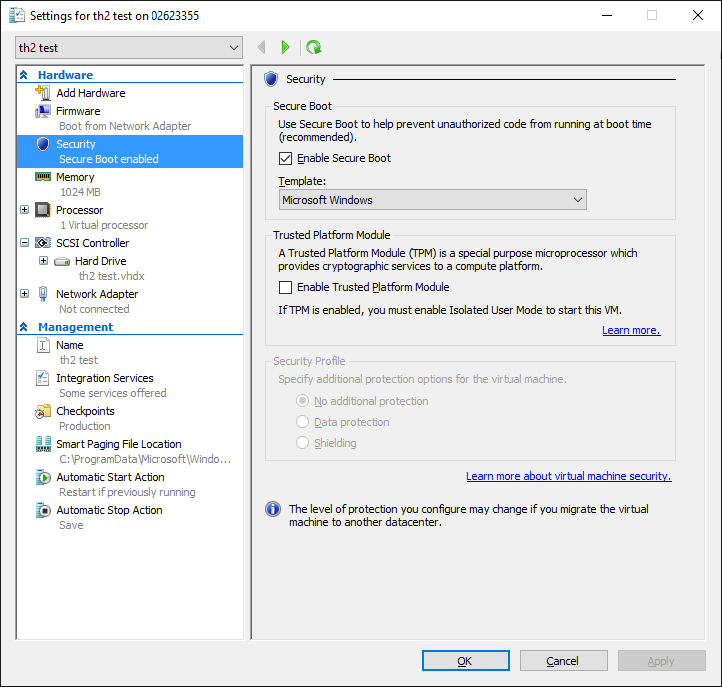 thanks Zvonomir for discussing this with me
cheers
niall