Introduction
After powering on a brand new Surface Pro 4 or a Surface Book, you might be interested in testing out the really cool feature called Windows Hello which allows you to login to Windows using facial recognition. Awesome.
Problem
You may however be disappointed to find that Windows Hello is not listed as an option in the Security and Sign-in options as shown below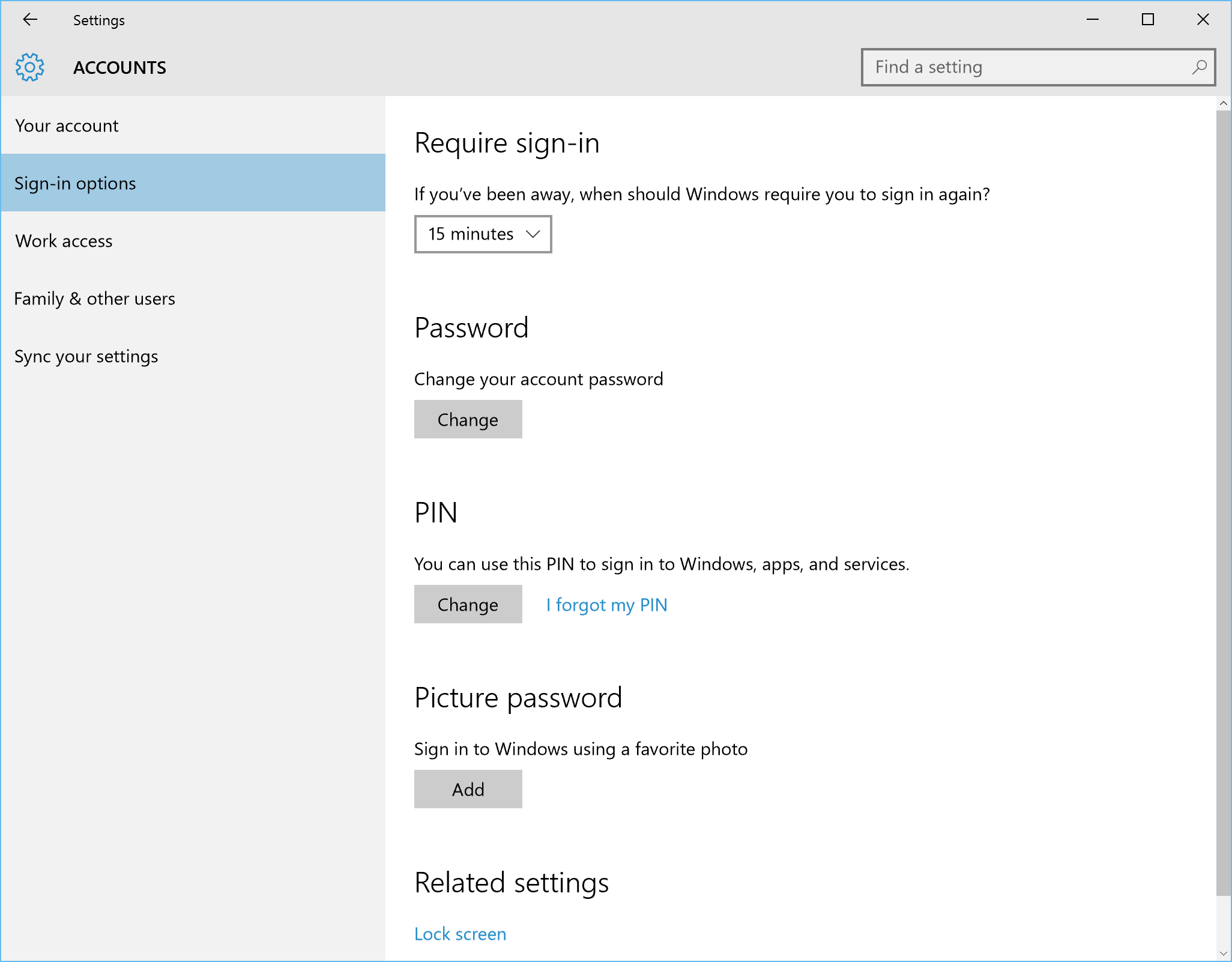 The reason it's missing is because the device shipped with an older version of firmware for one or more devices. The prime suspect is the Surface Camera Windows Hello driver listed under System Devices in Device Manager.
Before the update it's listed with a driver date from August 2015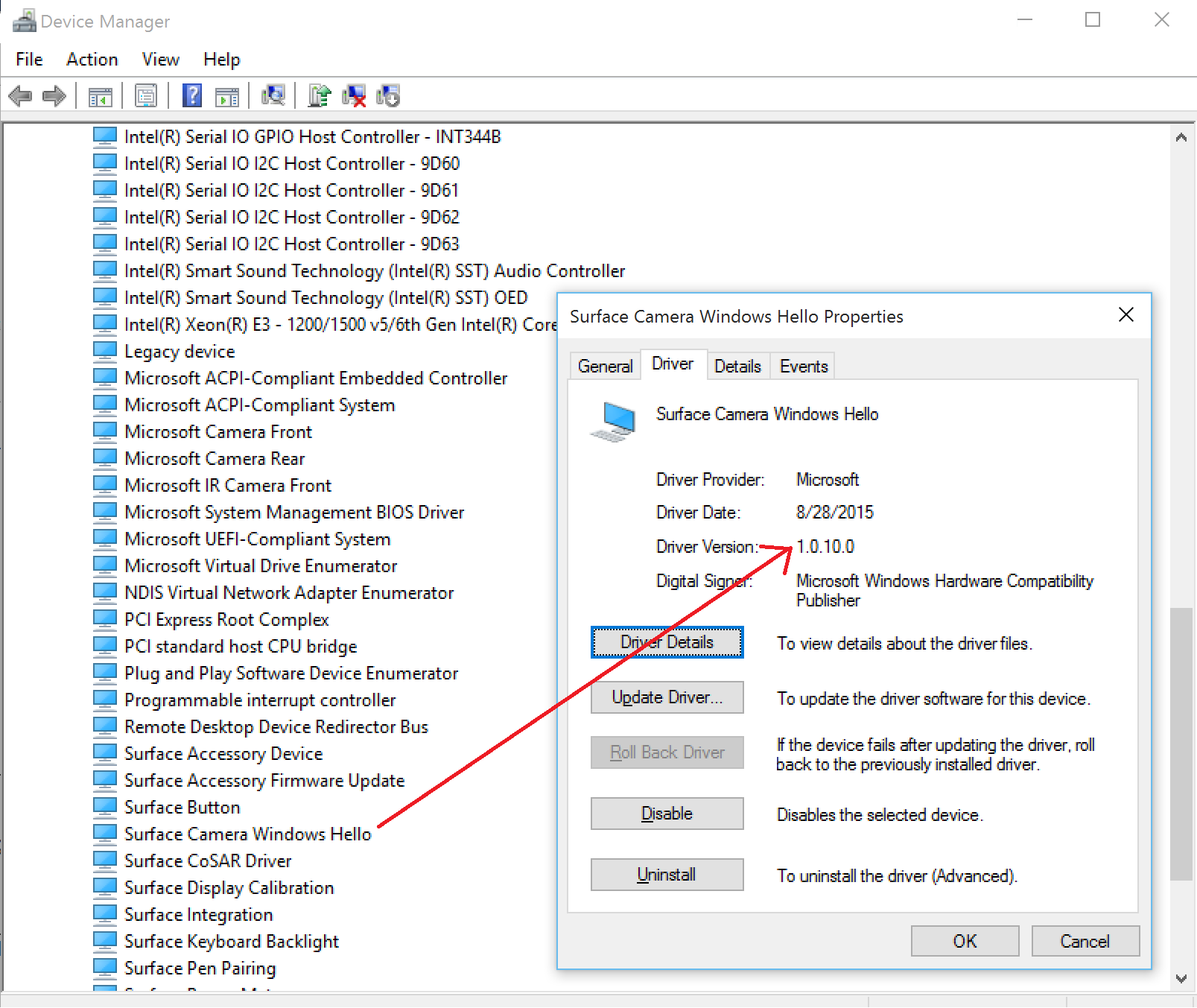 Solution
To resolve the problem, simply go to Windows Update as described below and update the firmware and drivers to the October 2015 release.
Go to Start , and select Settings  > Update & security > Windows Update.
Select Check for updates. If updates are available, they will install automatically.
You may need to restart your Surface after the updates have installed.
Another option is to simply update the driver for the system device by downloading the Surface Pro 4 zip drivers from here and locate the Surface Camera Windows Hello driver located in the extracted zip.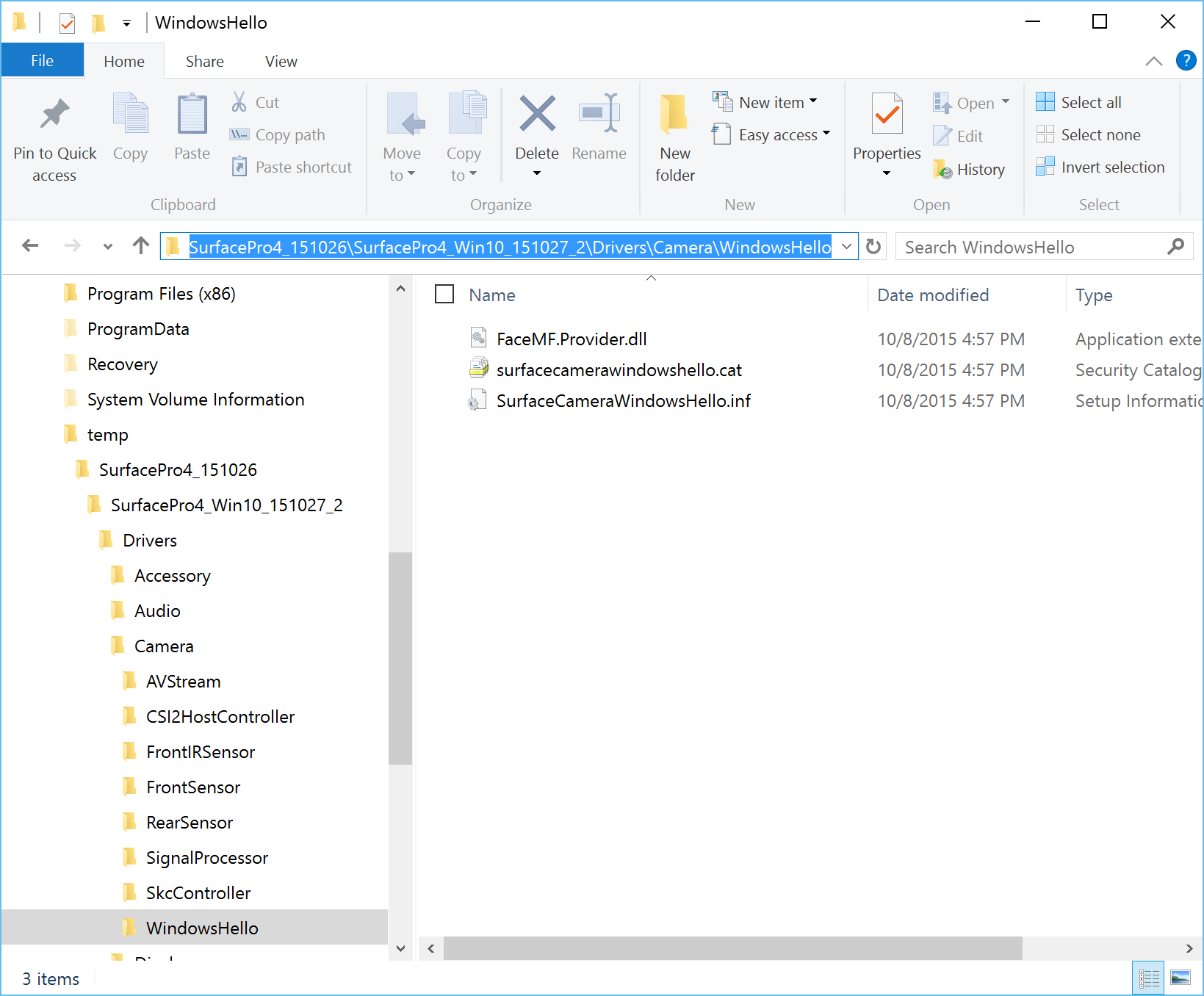 Simply update that driver to the updated driver version which will then be shown in device manager with the October 2015 date.
at which point you can now go and check the Security sign-in options, and now you should see the Windows Hello option (highlighted in red below).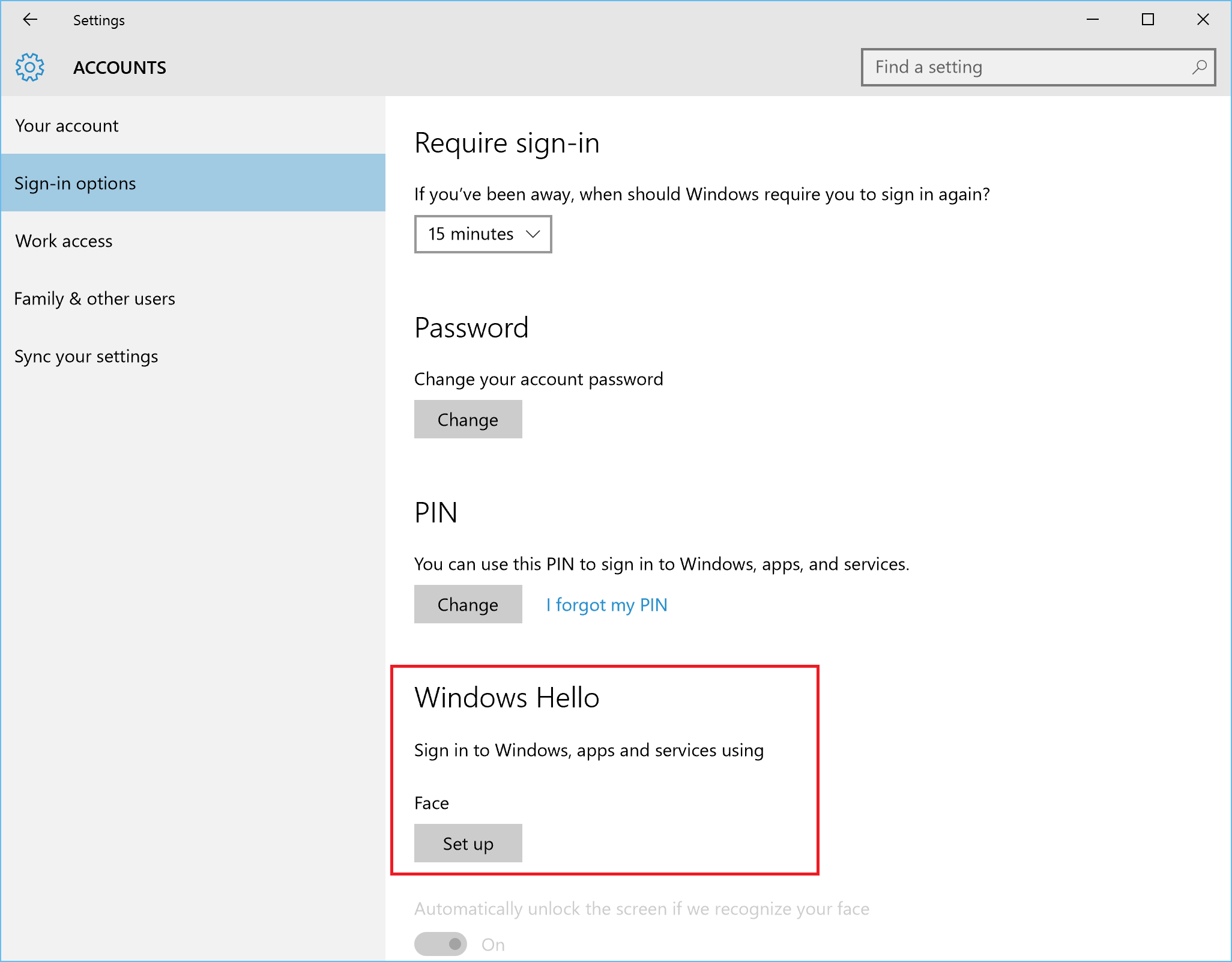 Note that if you have deployed the Surface Book or Surface Pro 4 with the October 2015 drivers as explained in this post then you will not have this issue.
Related reading
Troubleshoot problems with Windows Hello on Surface – https://www.microsoft.com/surface/en-us/support/security-sign-in-and-accounts/windows-hello?os=windows-10
How can I deploy Windows 10 x64 to the Microsoft Surface Pro 4 using MDT 2013 Update 1 – https://www.windows-noob.com/forums/topic/13190-how-can-i-deploy-windows-10-x64-to-the-microsoft-surface-pro-4-using-mdt-2013-update-1/