Introduction
Running reports is a great way of getting information from Configuration Manager 2012. Anyone who has the appropriate access to run reports can run them from their own computer via a web browser or via the Configuration Manager adminconsole installed on their computer.
Problem
Sometimes the unexpected happens and reports don't Run in the console.
I've recently had this problem on a newly installed Windows 8 computer with the System Center 2012 Configuration Manager SP1 adminconsole installed, when I right clicked on a report listed in the console and chose Run nothing happened, nada, zilch.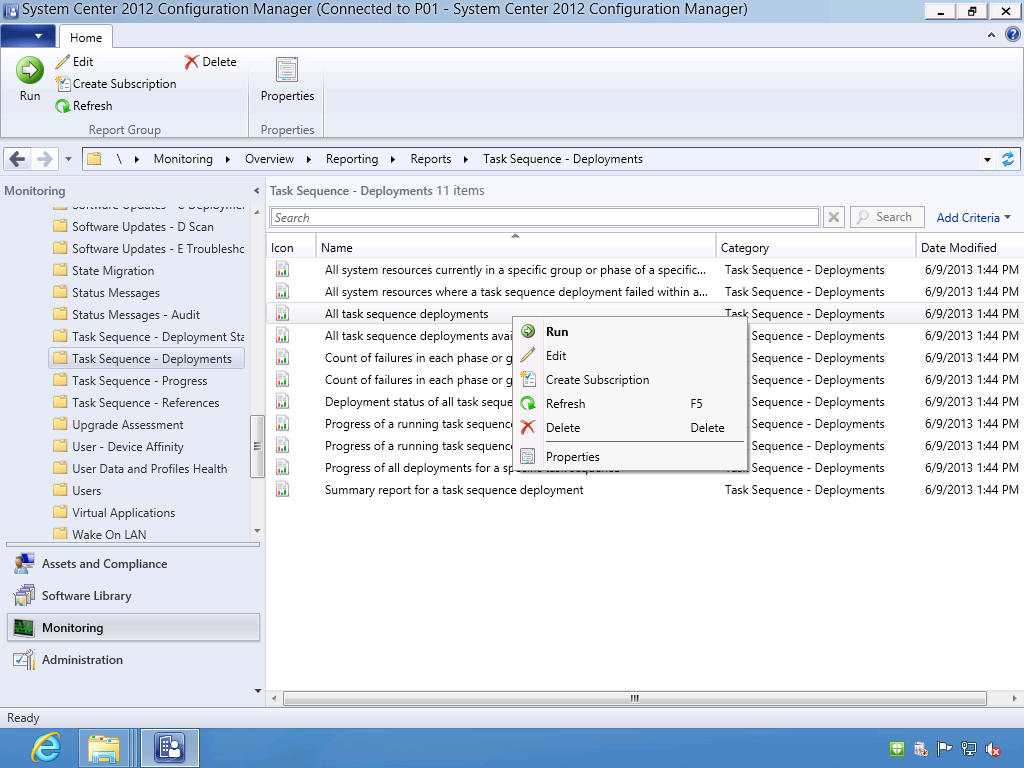 Trying the same report in a web browser worked just fine so I could see that Reporting was working.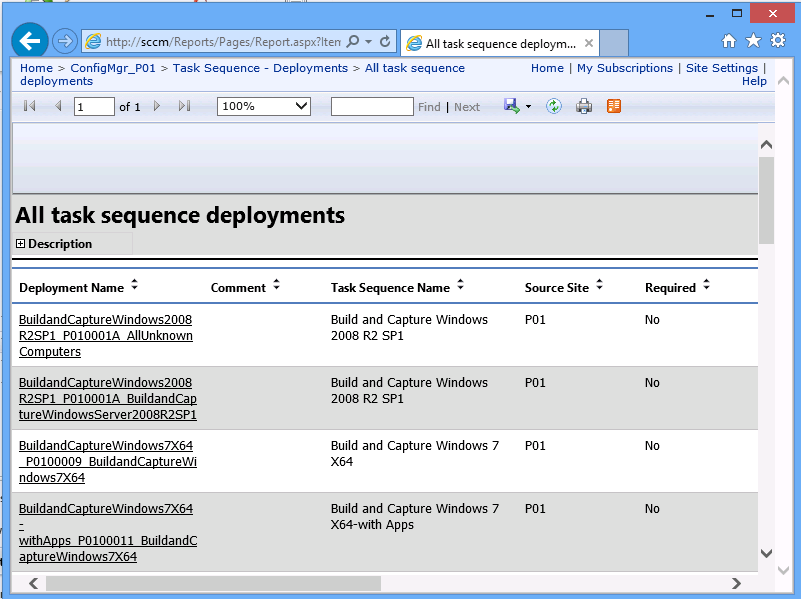 This pointed to a System Center 2012 Configuration Manager adminconsole issue rather than a reporting issue.
Luckily there is a log file for the console called SMSadminui.log file located in C:\Program Files(X86)\Microsoft Configuration Manager\AdminConsole\AdminUILog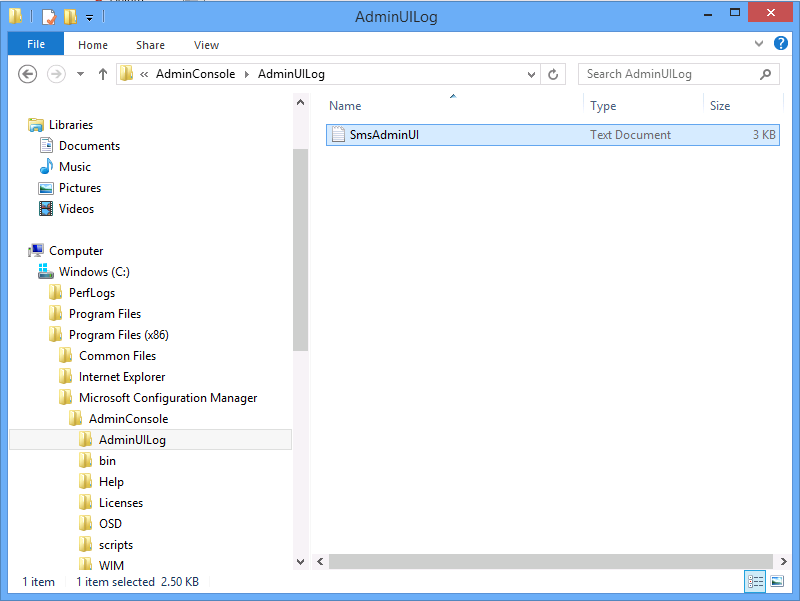 After opening the smsadminui.log file in cmtrace it revealed the problem:
Microsoft ReportViewer Winforms version 10.0.0.0 or one of its dependencies. The system cannot find the file specified
Solution
Browse to where you've the console installed (for example C:\Program Files(X86)\Microsoft Configuration Manager\) and select the Adminconsole\bin folder. In there locate a file called ReportViewer.exe.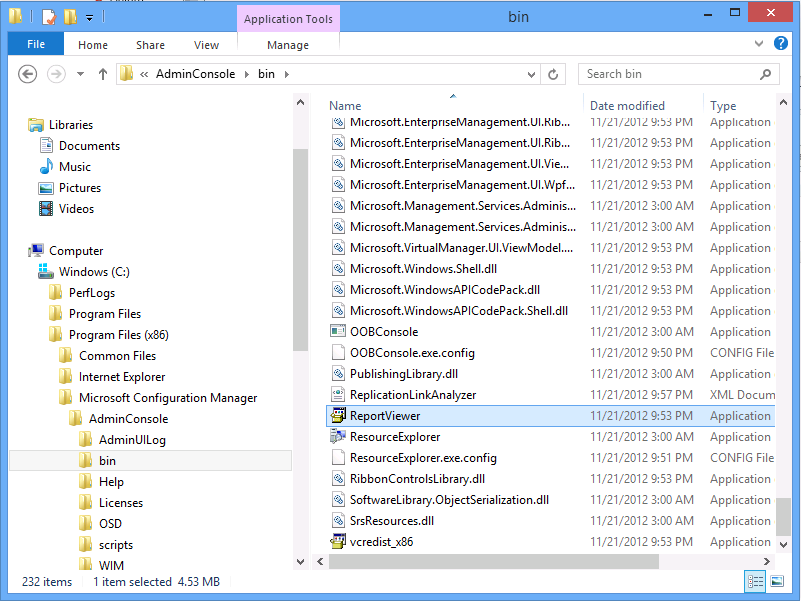 Install that file by double clicking on it and running through the Microsoft ReportViewer 2010 SP1 wizard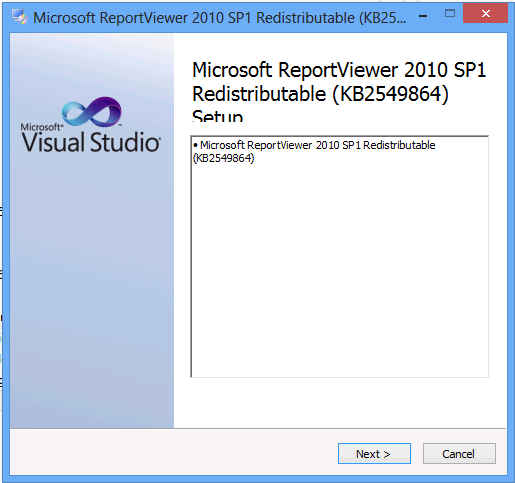 close the wizard when done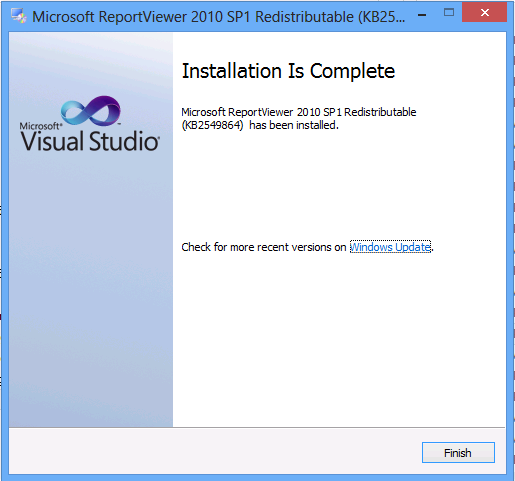 Note: At this point you need to close the Configuration Manager adminconsole (if it is open) and then reopen it. Simply running a report without closing the console will not work.
Once re-opened, browse to Reports in Reporting and try to run a report by right-clicking on it and choose Run, you should see a report opening as in the screenshot below (the report is highlighted in Red).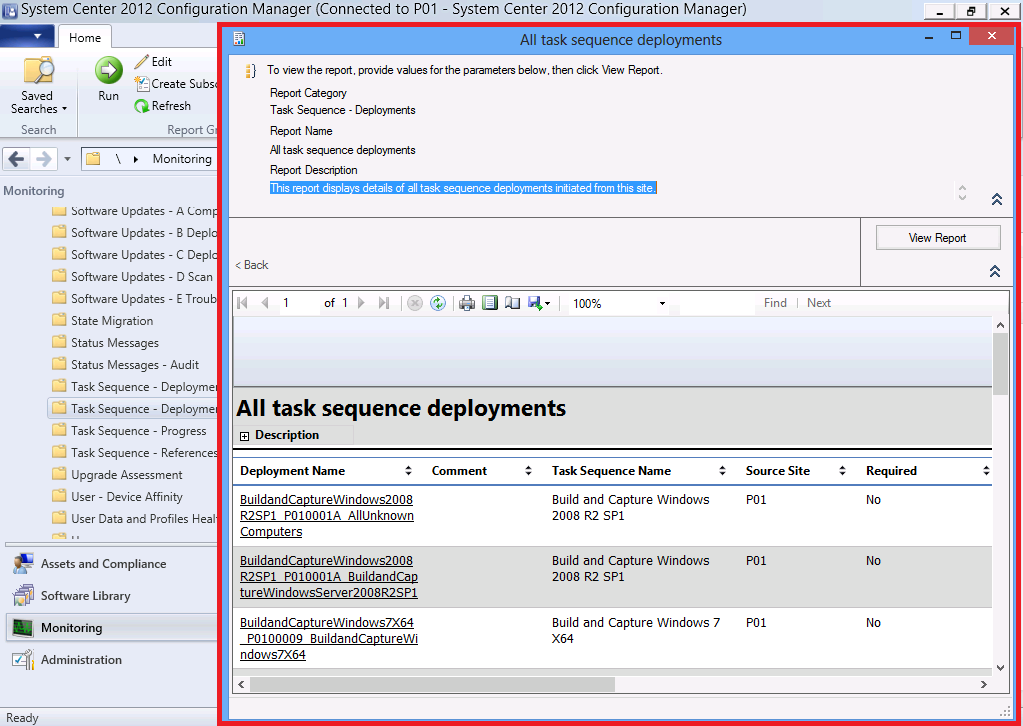 Summary
Running reports is a great way of gathering info in Configuration Manager 2012, sometimes however things don't work as expected. Using the SMSAdminUI.log logfile helps to resolve console issues and the installation of missing components (in this case Report Viewer) on the operating system running the adminconsole solves the problem.
until next time, adios
niall
Related reading
https://www.windows-noob.com/forums/index.php?/topic/4550-using-sccm-2012-rc-in-a-lab-part-11-adding-the-reporting-services-point-role/
http://social.technet.microsoft.com/Forums/en-US/dbe6db67-359f-4066-8c05-daaf3ba0425f/cannot-run-reports-from-sccm-2012-sp1-remote-console