well today I was lucky enough to quickly test a Lenovo USB 3.0 docking solution (link) and was pleasantly surprised to see that it works perfectly with the Microsoft Surface Pro running newly installed Windows 8 Enterprise and Lenovos USB 3.0 dock driver (ThinkPad USB 3.0 Dock (version v10705) – Driver).
First of all install the driver above before you connect the dock. The dock connects to your Surface Pro via the USB 3 port and once done you now have access to a whole wealth of devices including
3 USB 3.0 ports on the rear
2 USB 3.0 ports on the front
2 DVI ports
1 Gigabit Network port
1 Audio connector
here's the product sheet.
This gives you the added ability to use your Surface Pro in an office environment (or home office) using a very easy docking method (one usb connection).
Below you can see my Surface Pro connected to the Lenovo USB 3.o dock and displaying video both on the Surface and an external monitor connected to the dock, also theres a standard USB keyboard and mouse connected. Cool !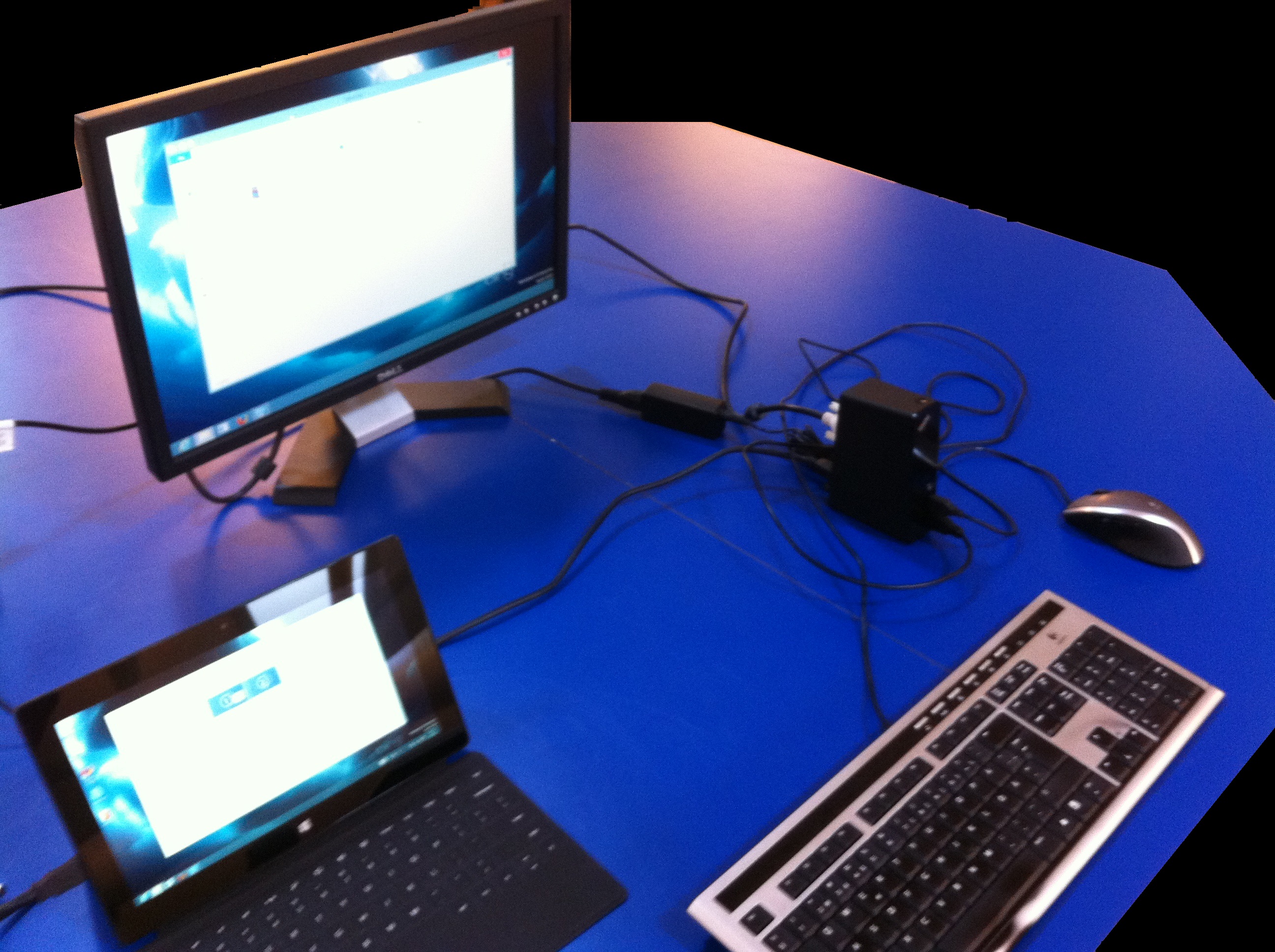 From my first impressions I want to get one of these docks ! It's not the cheapest solution out there but it's a very nice hardware solution indeed, I hope that Lenovo doesn't lock down the driver to work on Lenovo hardware only.
until next time,
adios !