If you browse reports in System Center 2012 Configuration Manager  you'll notice that you can drill down further into some reports which in turn opens up new reports that are not normally visible. If you'd like to find these reports I'll show you how.
On a client computer, Login as a user who has permissions to view reports in Configuration Manager. If you have not setup Reporting yet please review this post. Start Internet Explorer and browse to the URL of your Reporting Services Point reports manager, probably something like http://configmgrserver.server2008.lab.local/reports
You should see something similar to the following:-
Click on ConfigMgr_P01 (your site code will be listed, mine is P01) to see all the reports offered.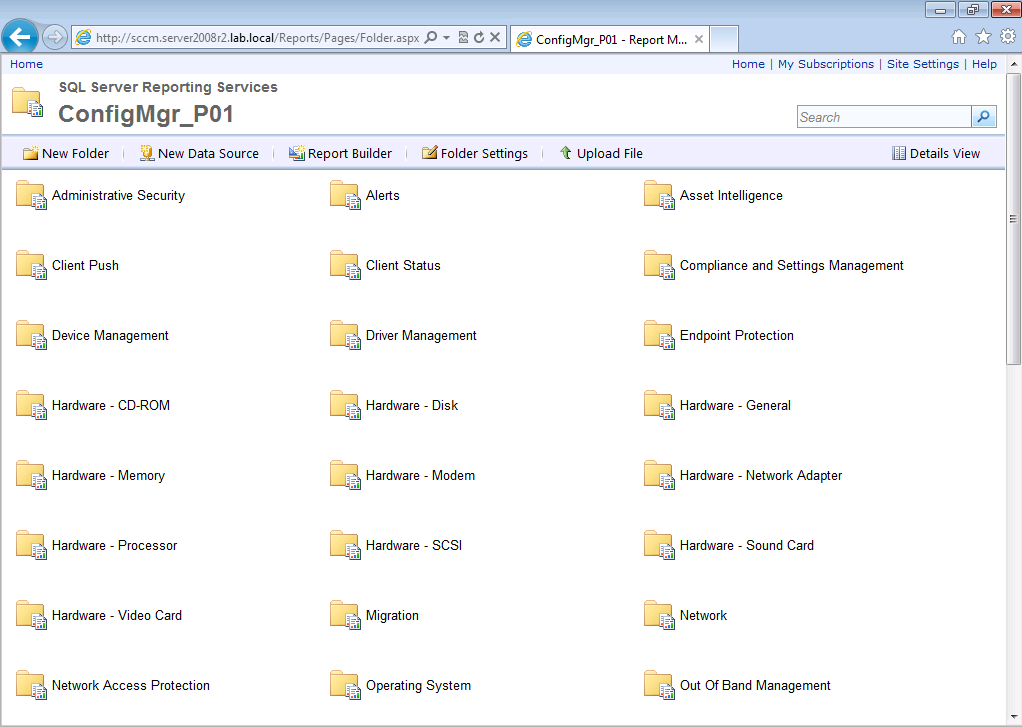 In this example let's click on Endpoint Protection, and you'll see six reports listed for that Category.

Click on Details View in the right corner to reveal additional options.

notice the top report folder, called Endpoint Protection Hidden, click on it.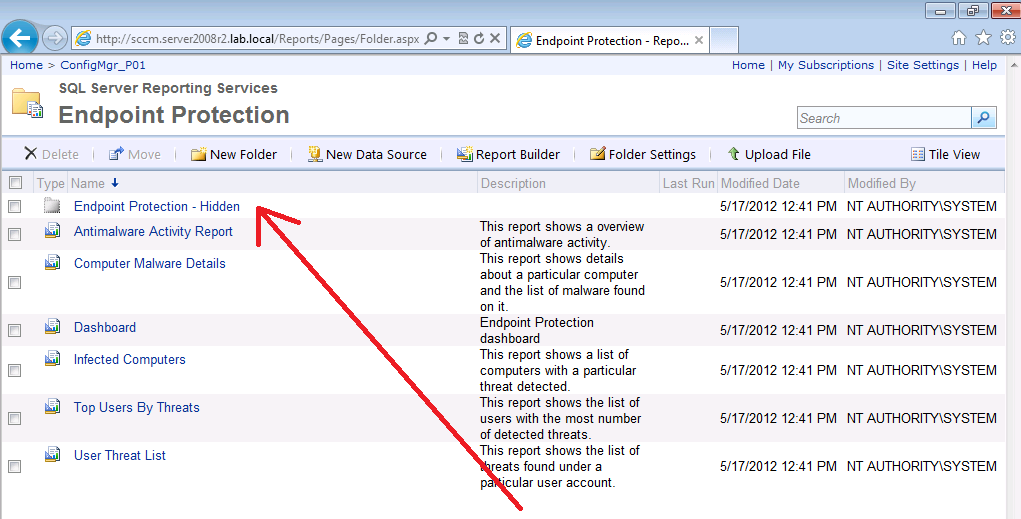 and 9 new hidden reports are revealed, cool !.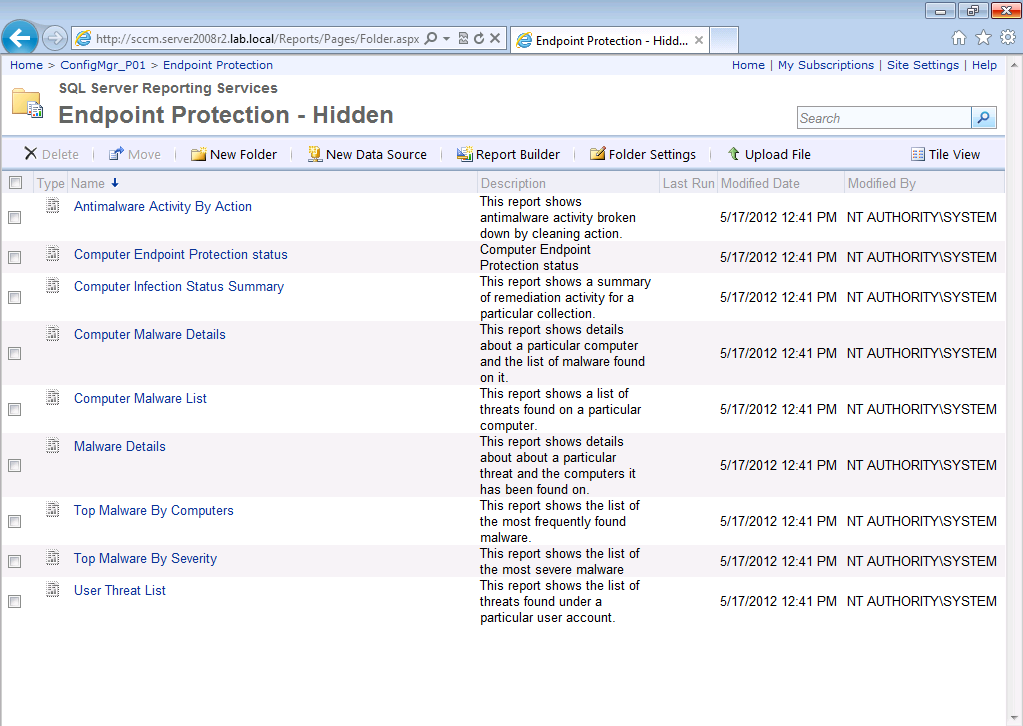 Try running one of the reports, for example Computer Infection Status Summary and review the results after drilling down into the report (it will in turn open the Computer Malware Details report below).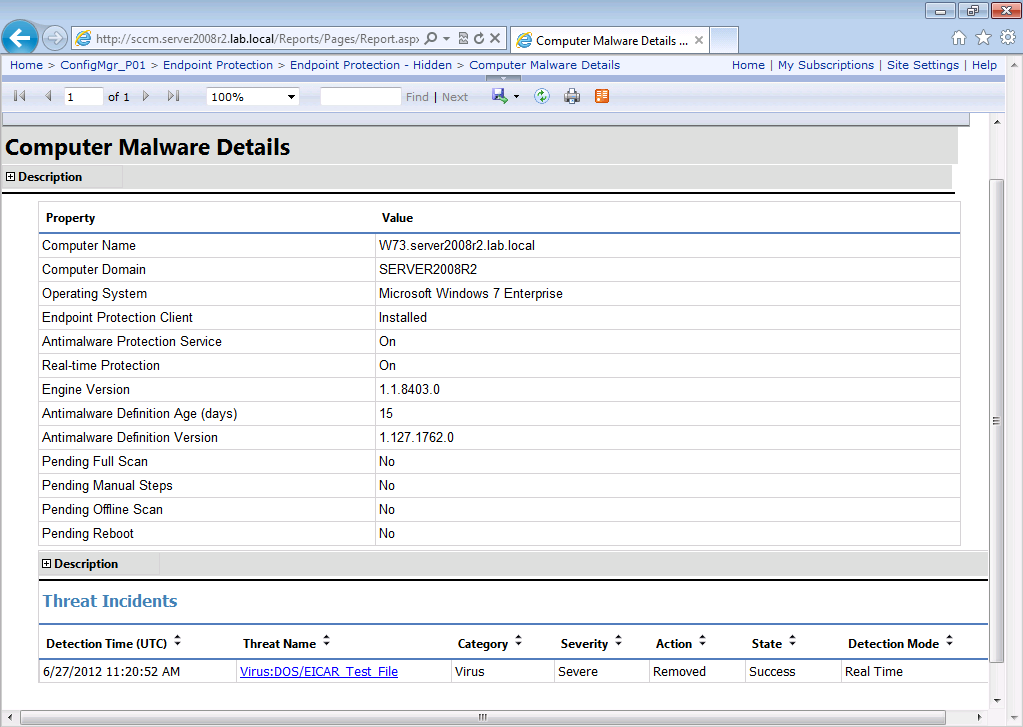 have fun !
and until the next time, cheers
niall.