In Part 1. of this series we Installed vNext.
In Part 2., we then Configured vNext to use the New AD Site as a boundary and Configured Discovery Methods in vNext.
Now we will install the Reporting Point Role.
Perform the following on the vNext server as SMSadmin

Step 1. Install the Fallback Status Point, Reporting Point and Software Catalog Roles
Click on Administration in the Wunderbar, Site Operations, Site Roles and select our vNext server (V01). The current roles are listed. In the Tasks Pane to the right, click on Create Roles
Resized to 94% (was 1031 x 575) – Click image to enlarge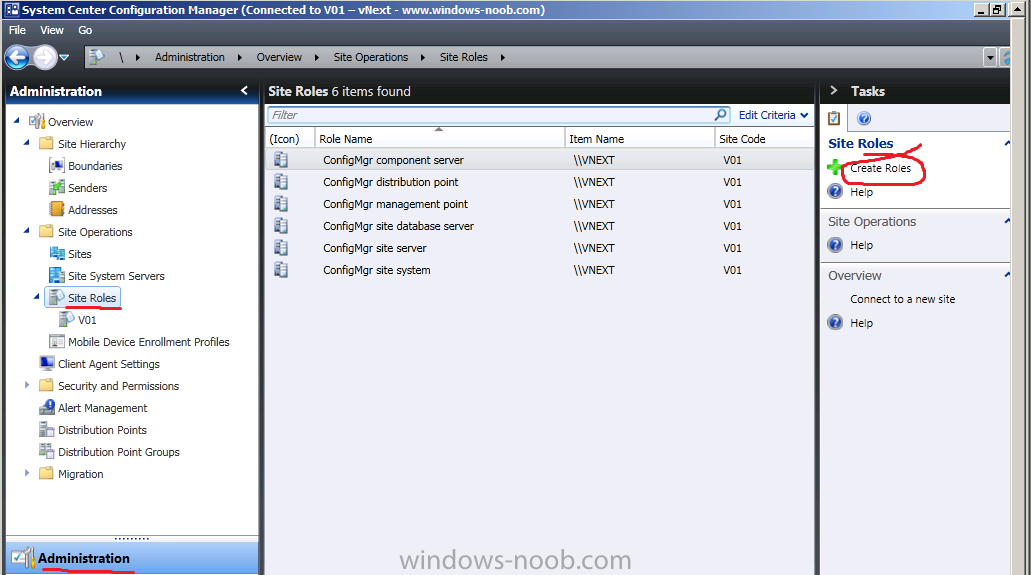 When the New Site Role wizard appears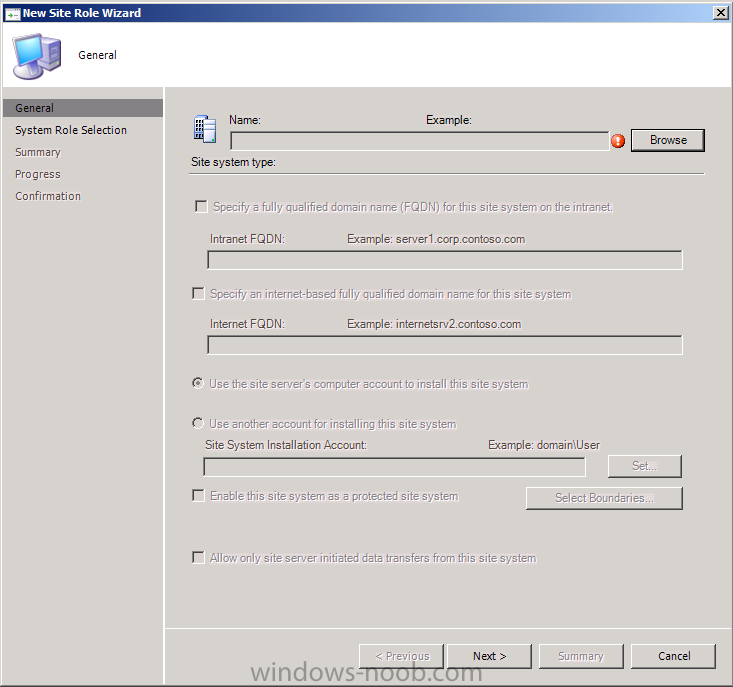 click on Browse and select our vNext server, click next
Select the following roles from the list:
Fallback Status Point
Reporting Point
Software Catalog Web Service Point
Software Catalog Web Site Point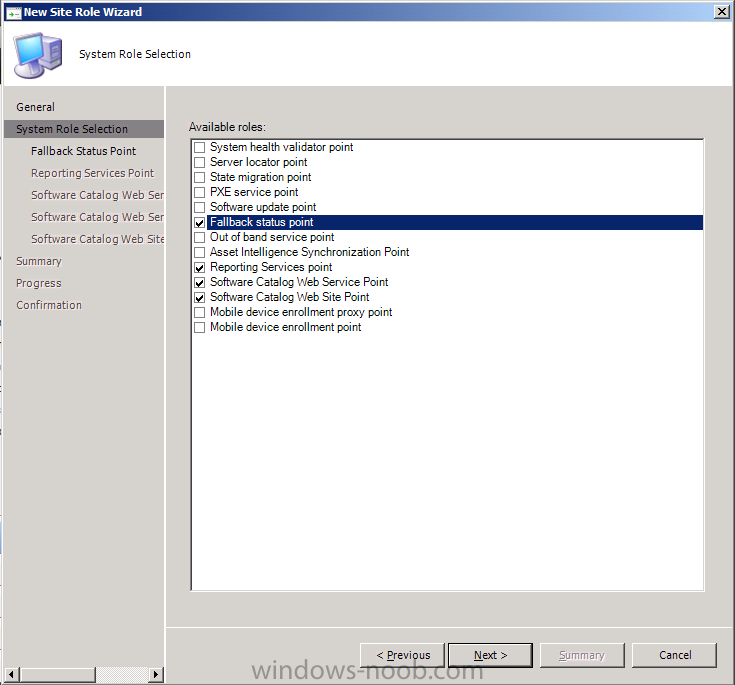 click next, and then Accept the defaults for the Fallback Status Point, if you want clients to report their State Messages faster you could set the Throttle Interval to 300 as long as it's only in your LAB but in Production leave the suggested value.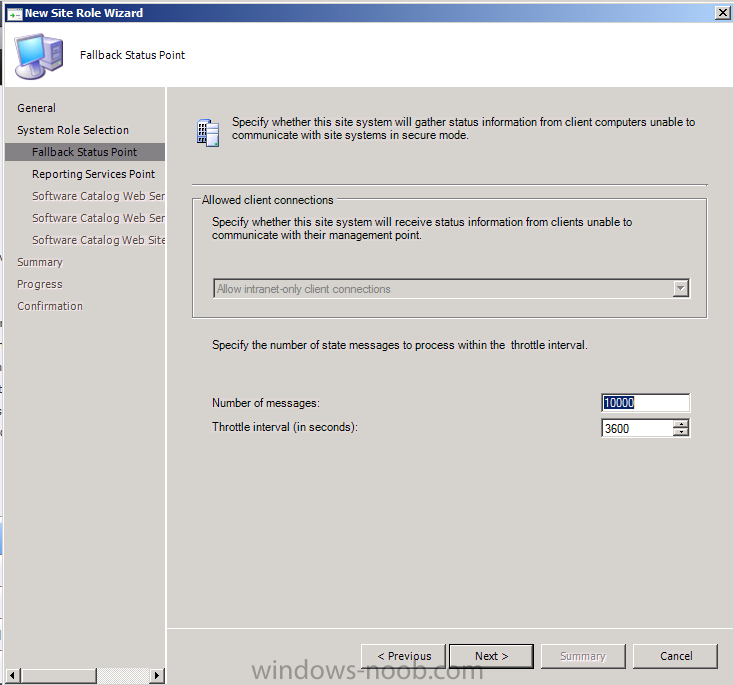 for the Reporting Point Services role, click on Verify to verify your SQL instance, then In the credentials box, select Credentials stored securely in the report server from the drop down menu and use the ReportsUser we created in Part 1, select Use as Windows credentials when connecting to the data source and then Next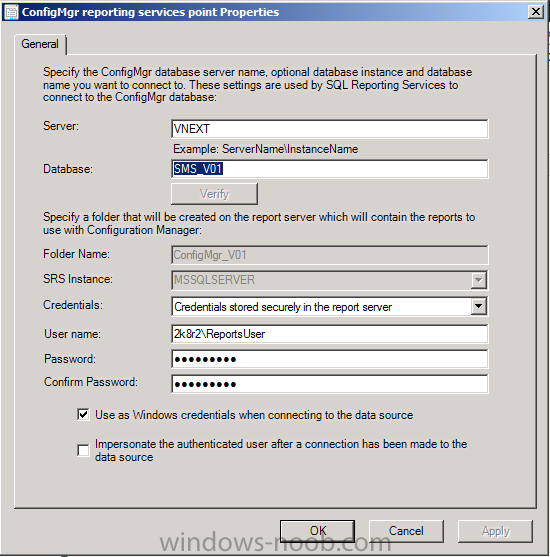 Accept the defaults for Software Catalog Web Service Point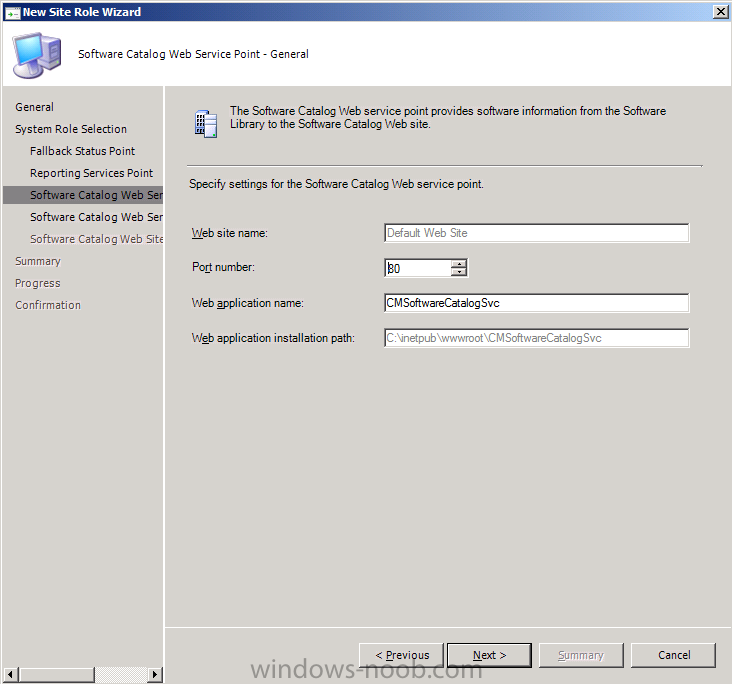 Leave the defaults for DM
click Next again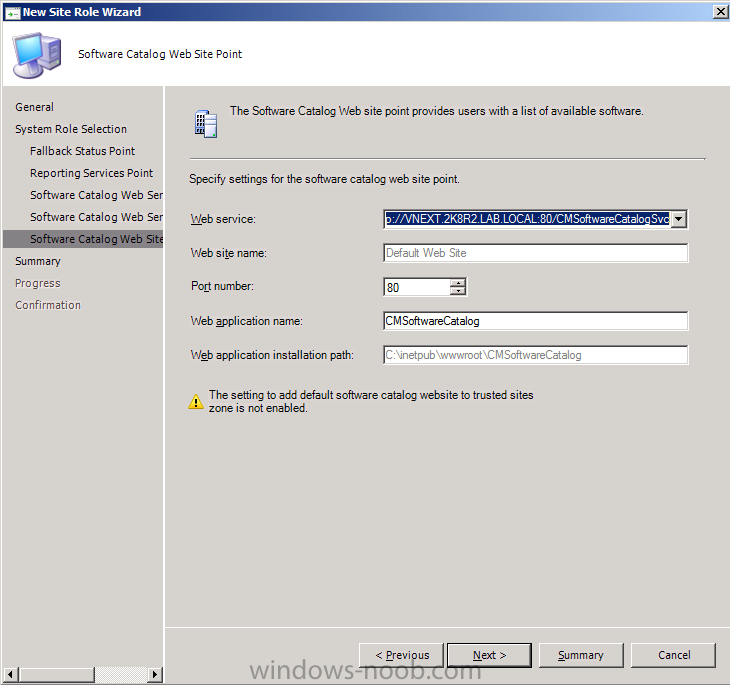 review the summary, and click next…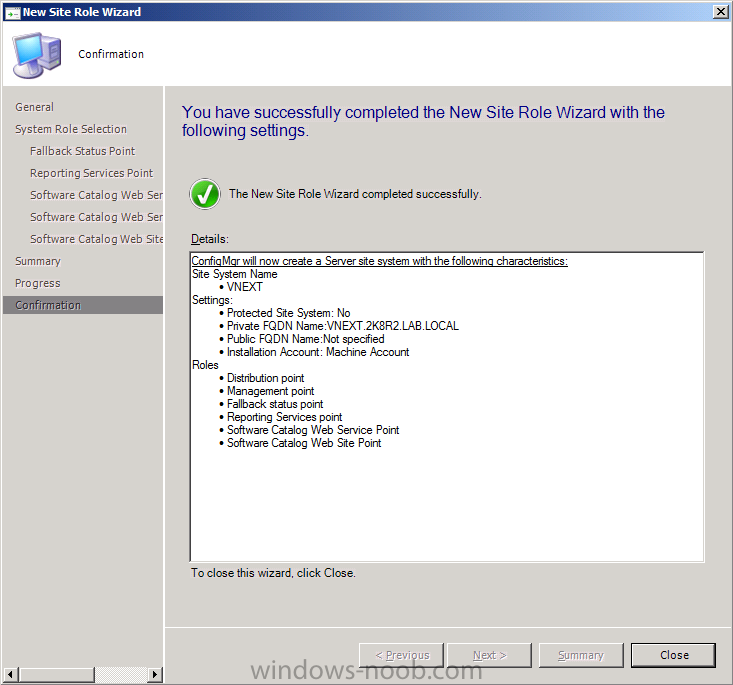 click Close when done.
Read the rest of this post including screenshots here