Introduction
I've been doing some testing with Windows Autopatch on Cloud PC's and that has meant logging on to different Cloud PC's using different accounts, to do that I use the Windows 365 app and login with one of 2 users:
Note: I'm not sure if what I'm doing here is supported but it should be (switching users), as the option is pretty much there in the interface.
Note2: Yes I know the app is in preview, and that might explain the behaviour.
In the app, it's reasonably easy to switch between accounts, you need to click on the username icon in the top right and select Sign-out.
and then sign in with the new user by clicking on Sign in with Microsoft
pick an account…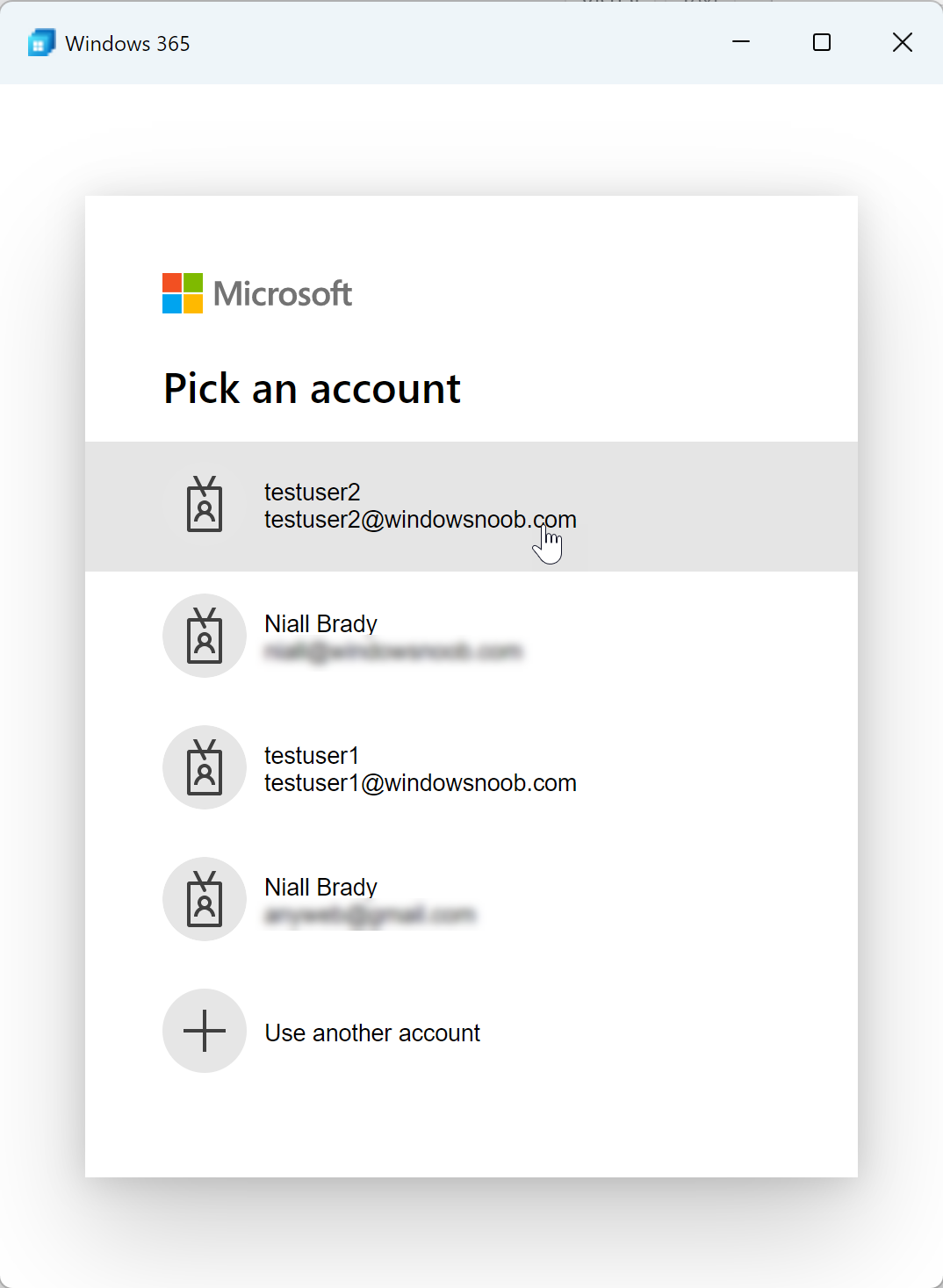 so far so good.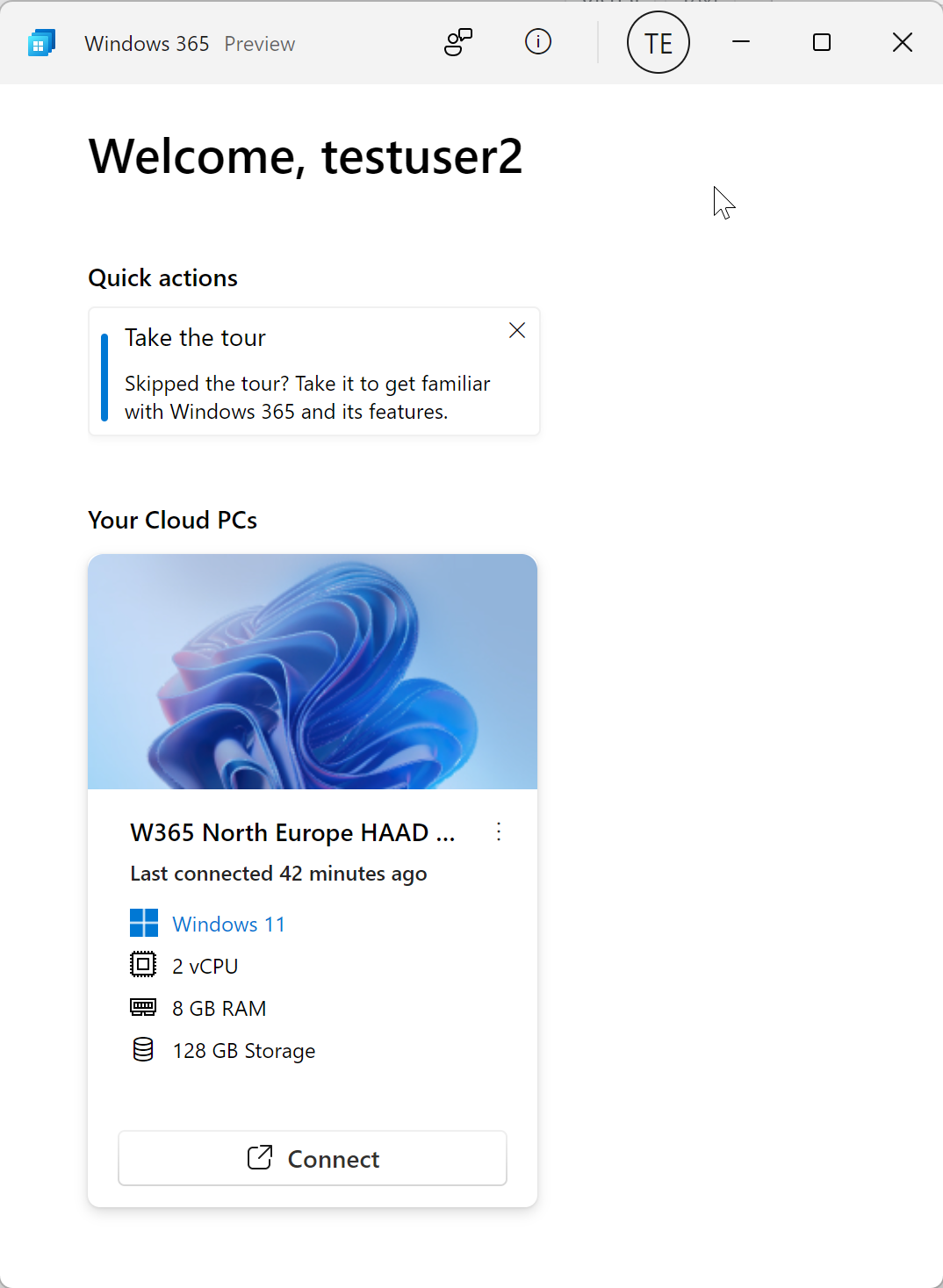 Problem
The problem comes soon after, and when you try to connect, nothing happens, eventually you get an error.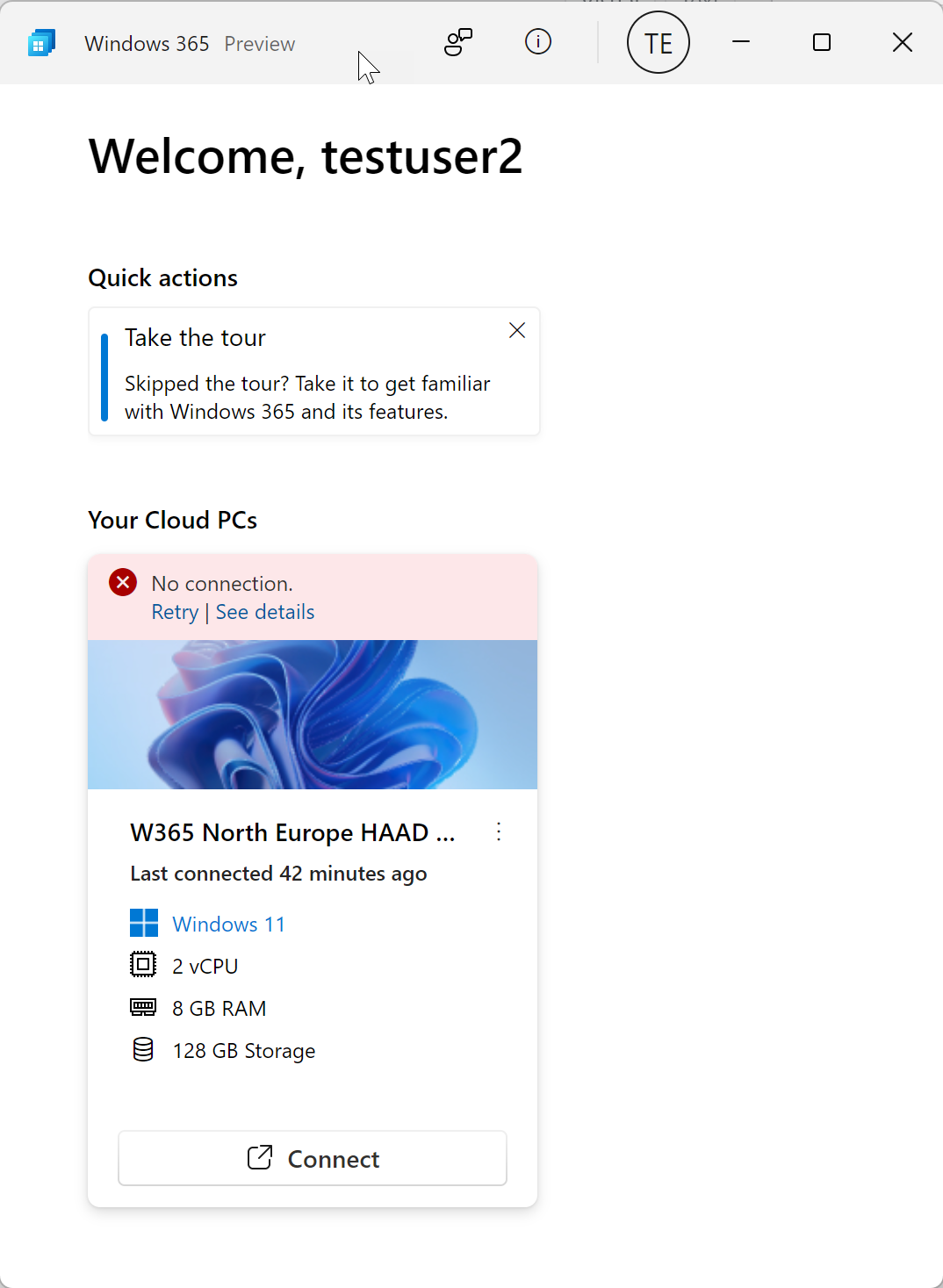 clicking on See details gives a meaningless error, like below.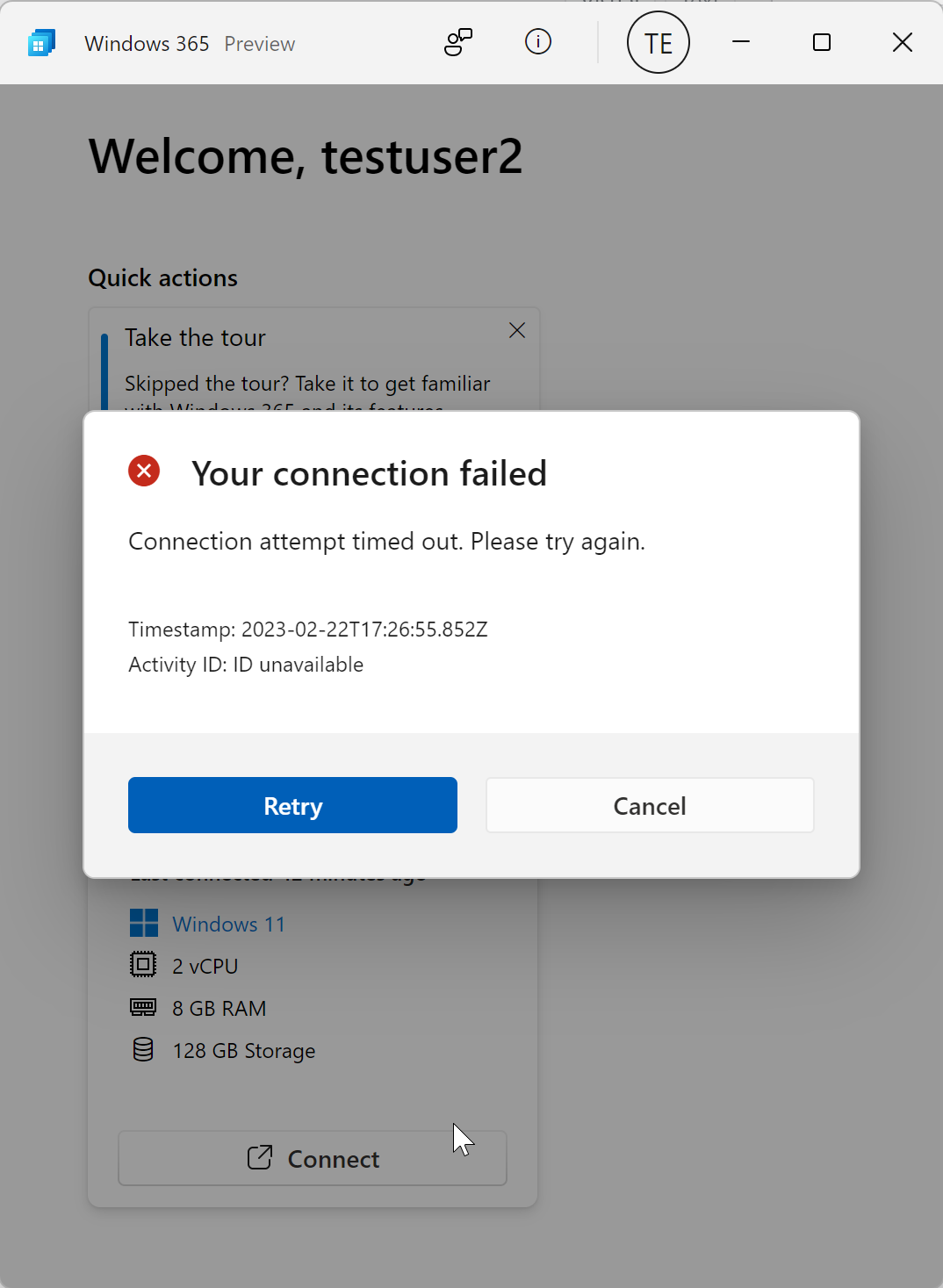 Resolution
Try this first !
Make sure to check that the authorization window itself isn't hiding behind a web browser session or on another monitor, like this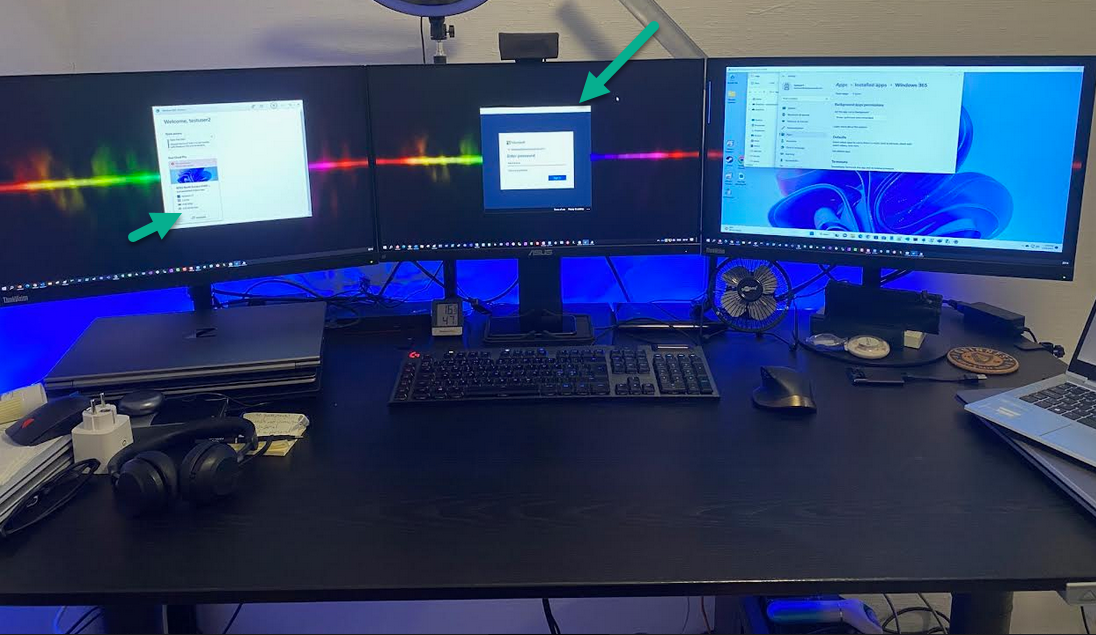 If that didn't help, try resetting the Windows 365 app. To reset the Windows 365 app, to do that go into Windows settings on the computer that has the Windows 365 app installed, select Apps select Apps and Features, and search for Windows 365.
Click on the 3 dots to the right of the app.
Click on Advanced options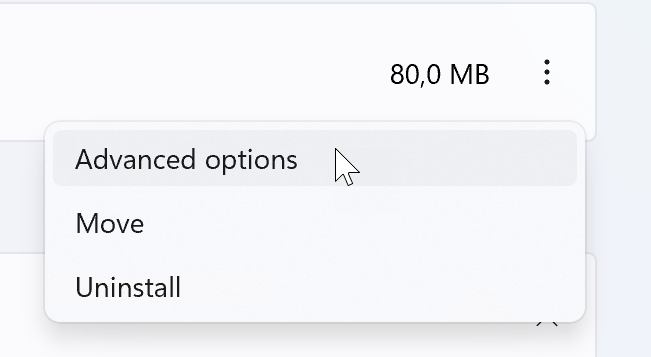 and then and select Reset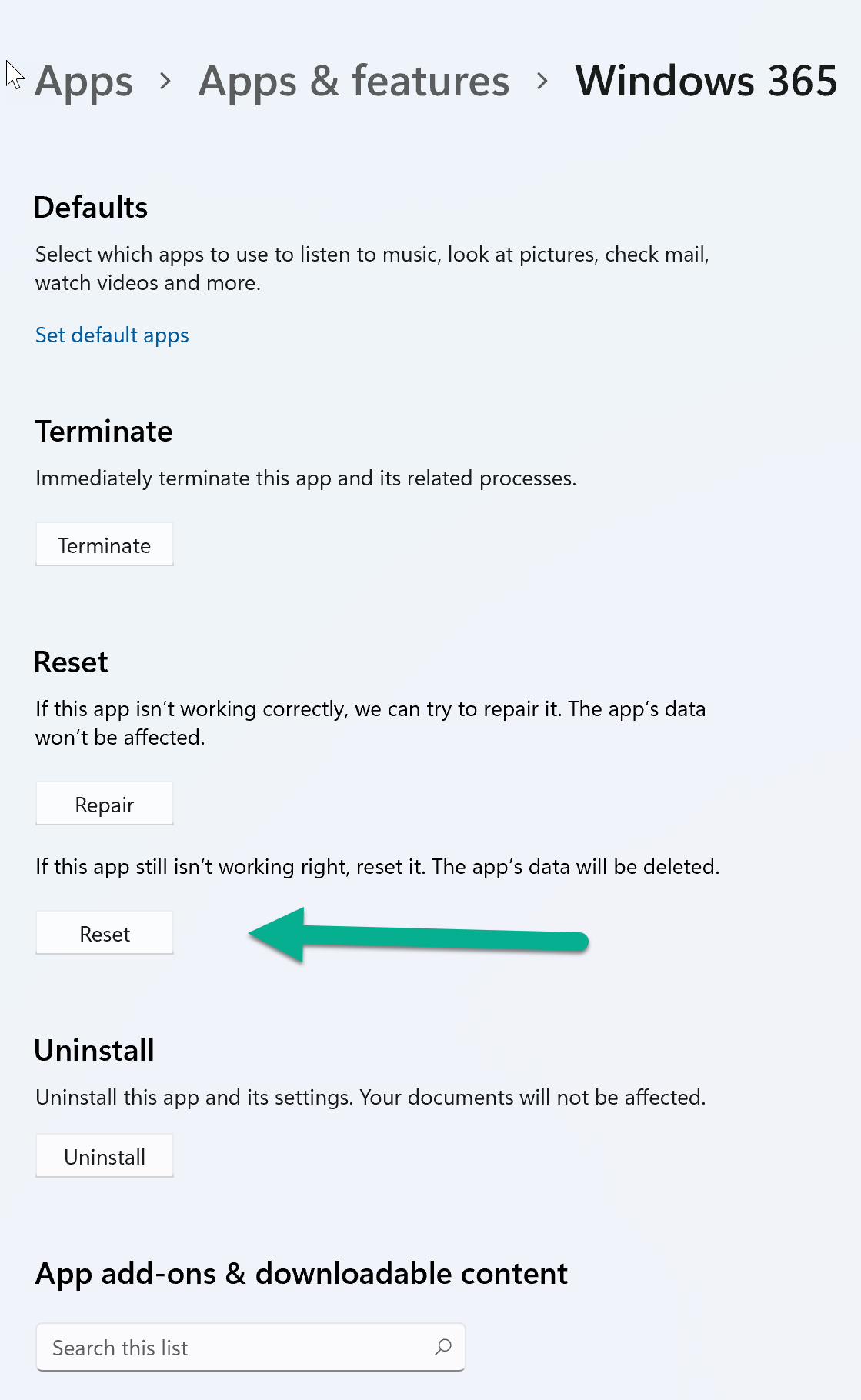 after the reset, the app connected just fine to my selected Cloud PC using the account above.
Troubleshooting info
To get details of why it's failing look at the logs in:
C:\Users\<USERNAME>\AppData\Local\Packages\MicrosoftCorporationII.Windows365_8wekyb3d8bbwe\LocalCache\Logs