Introduction
A big bunch of Enterprise Mobility MVPs and other geeks are on their way to MMSMOA, lucky them, I wish I was going too, but some of us are left behind. I upgraded my Technical Preview lab to see what's new in TP2204.
Here's the official announcement and a list of the new features here. During the upgrade you are prompted if you want to enable one of the new features called Administration Service Management shown below.
According to the release note "When configuring Azure Services, a new option called Administration Service Management is now added for enhanced security. Selecting this option allows administrators to segment their admin privileges between cloud management gateway (CMG) and administration service. By enabling this option, access is restricted to only administration service endpoints. Configuration Management clients will authenticate to the site using Azure Active Directory."
Here's where you configure the new feature (in Azure Services within the Cloud Services node).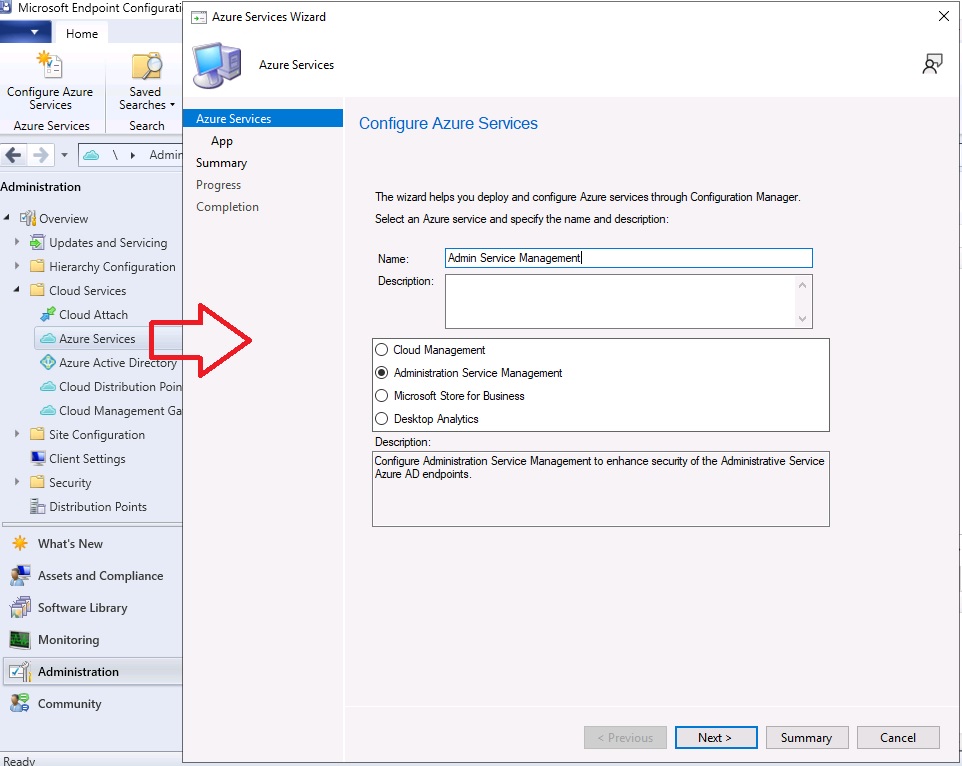 Note: The feature will not show up unless you have enabled the feature either during the upgrade or after the upgrade via Updates and Servicing, Features.
What else is new ? The ability to organize your ADR's. Well I didn't have any in my lab so I attempted to create a new one, then another, then another but they didn't show up, perhaps a bug. Either way, you can now at least organize your ADR's in folders like below.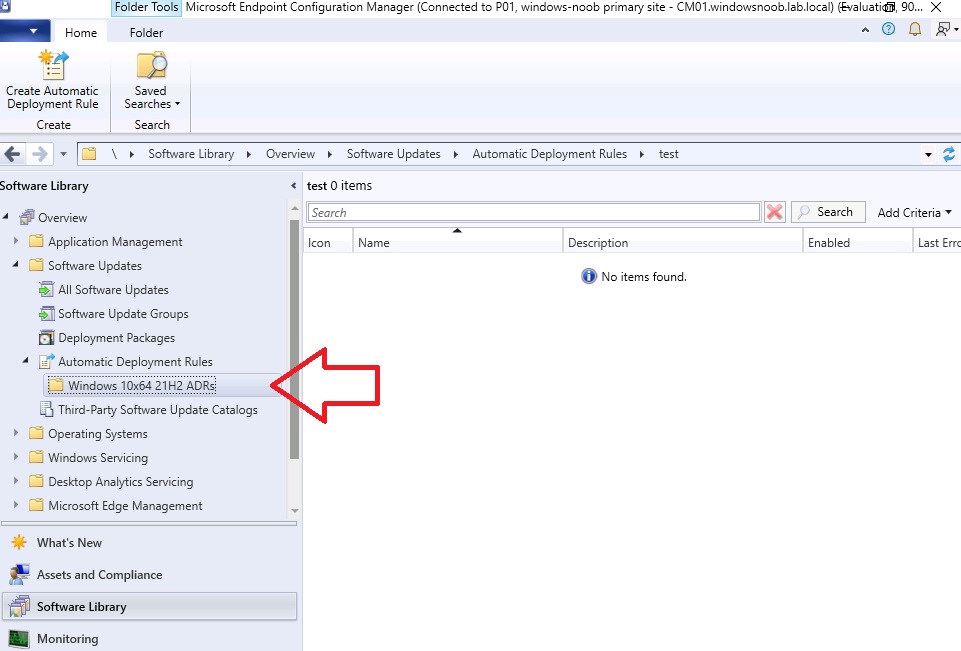 Lastly there are some improvements to Dark Mode which I originally blogged about here. That feature first showed up in TP2203 but has undergone some changes.
Let's look at a context window from TP2203.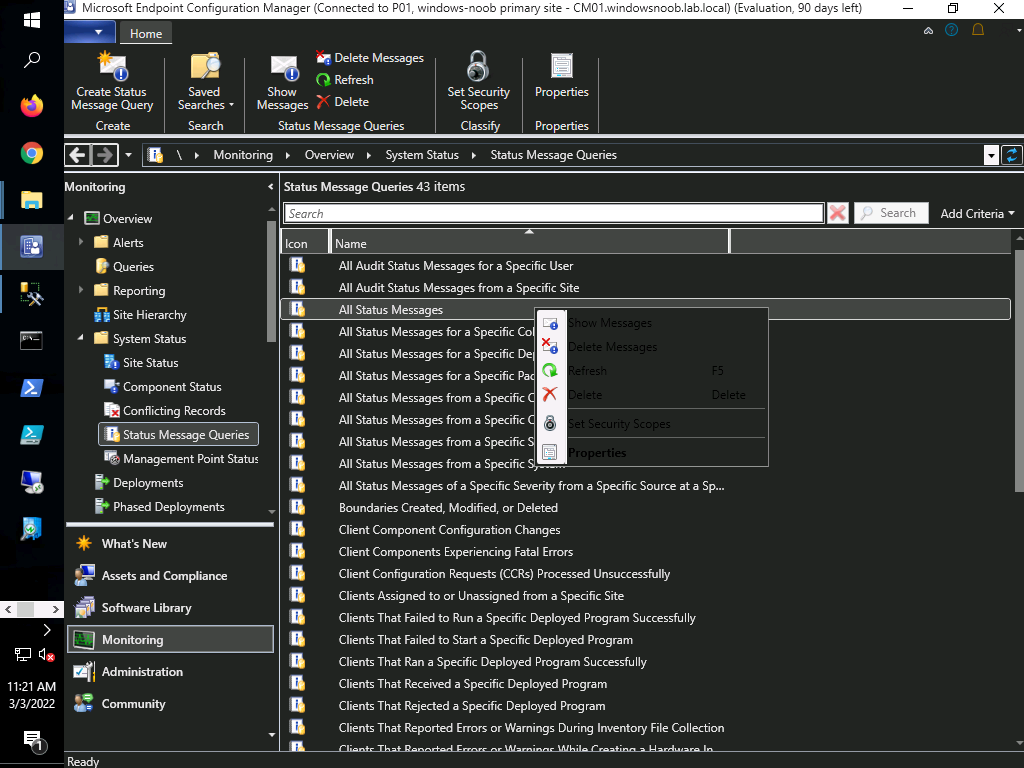 And the same view in TP2204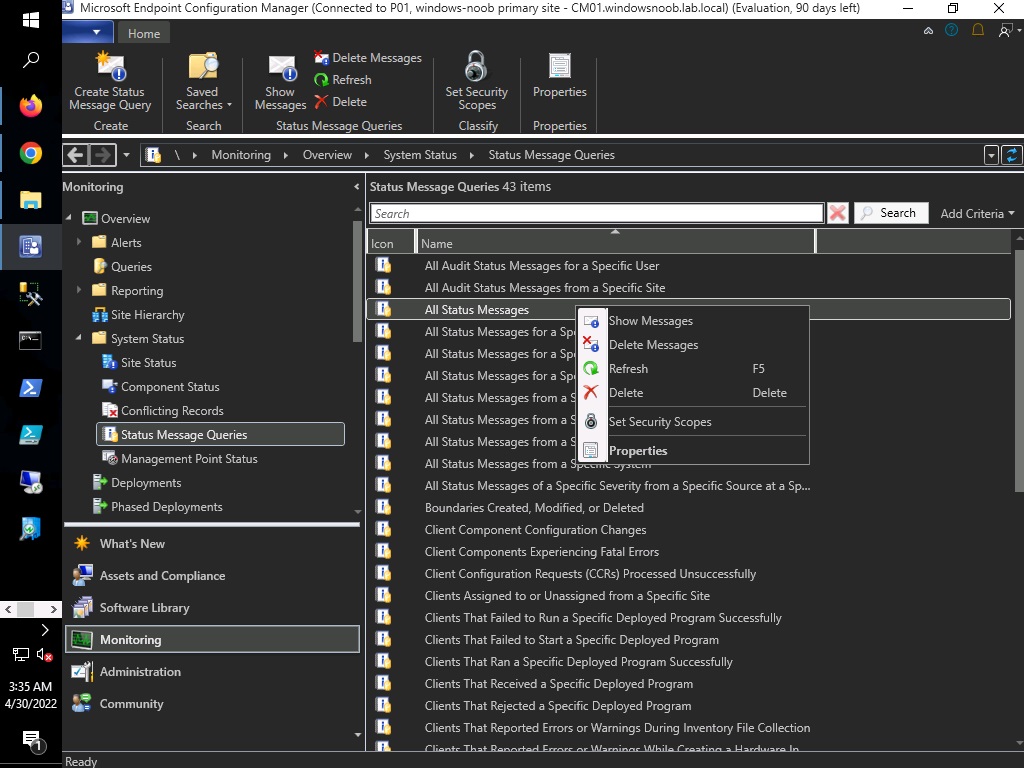 The text is definitely easier to read so that's a welcome improvement !
great work Microsoft !
cheers
niall