Introduction
Microsoft have pushed out Technical Preview 2203 and it has a list of features detailed here. I covered escrowing Bitlocker info here already, but now let's have a quick look at the dark-mode theme.
The dark mode theme is a pre-release feature and you'll have to enable it during the upgrade by selecting Console dark theme as shown here: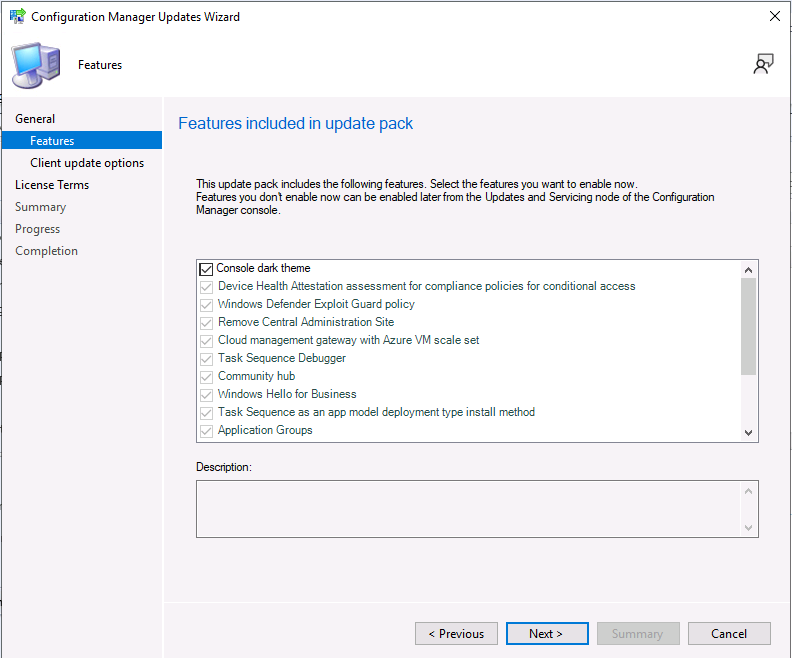 You can also enable it after the upgrade via features.
Before we look at the new theme, let's take a look at what the default console looks like just after the upgrade.
Enabling dark mode
To enable dark mode (a pre-release feature) simply click in the top most menu (top left) and select switch console theme.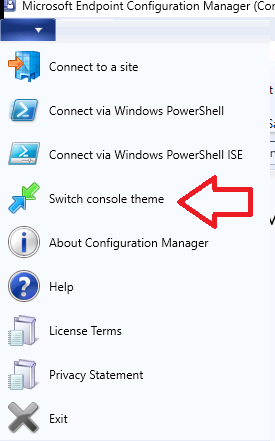 The change to dark mode is instant.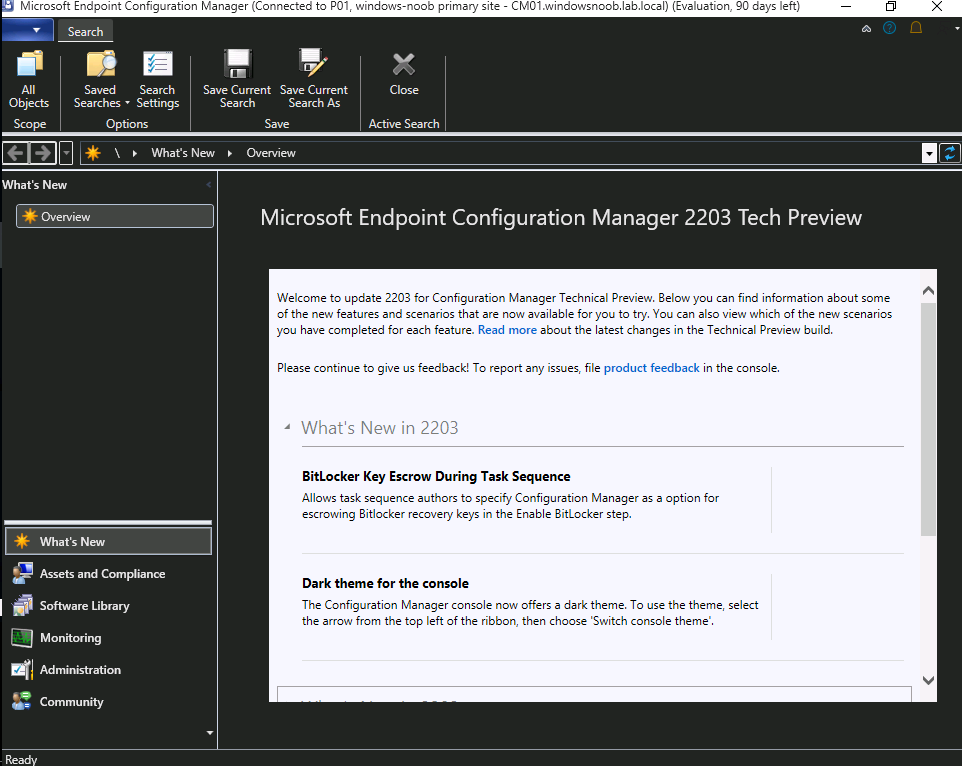 At this point I'd recommend you close and then re-open the console otherwise you may see some weird effects with the console look after switching theme.
After restarting the console, it will still be in the theme you switched to, and you can start browsing the nodes as normal. Much easier on the eyes for those of us that are sensitive to bright light.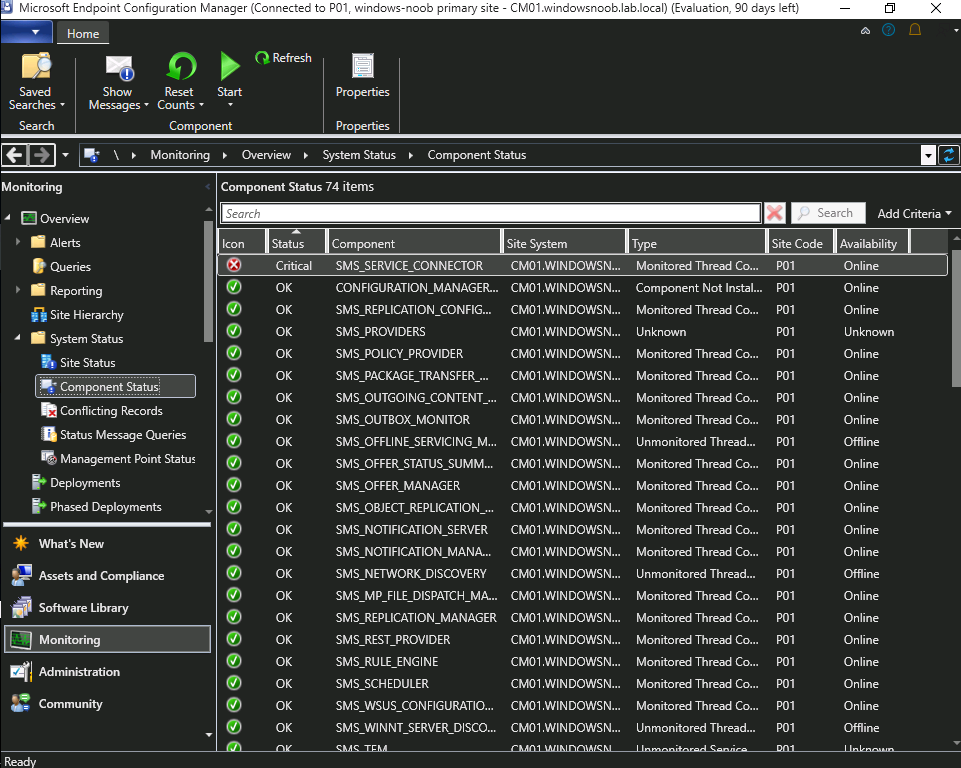 I'm not sure if this will change, but some options are not yet themed, like the following (Message Viewer).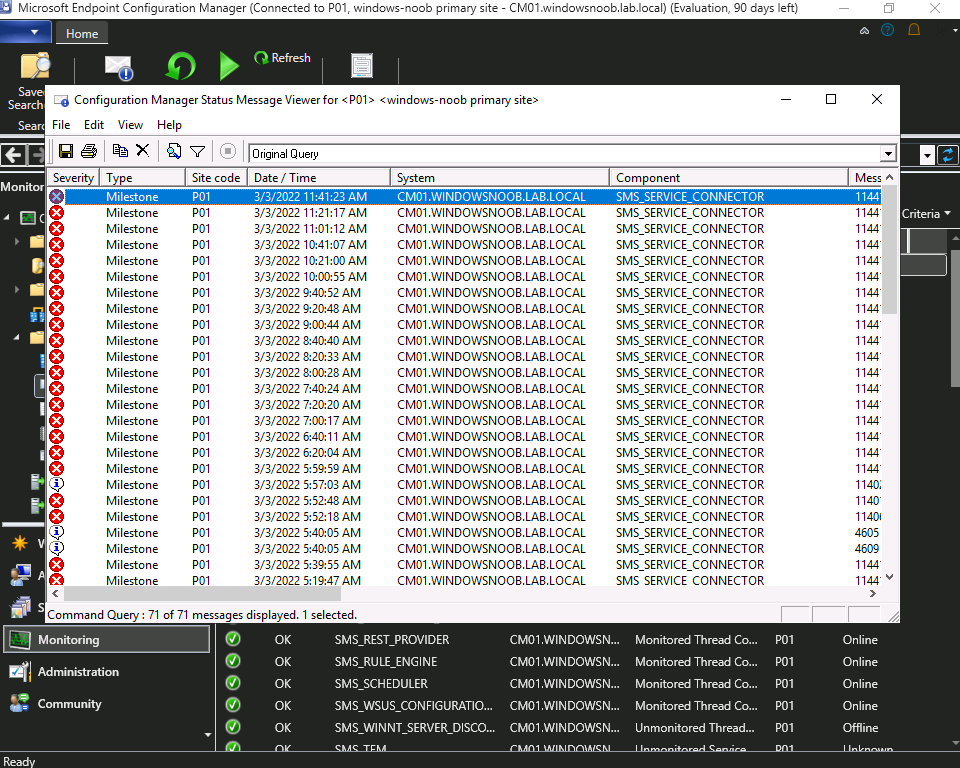 and the same can be said for Task Sequences,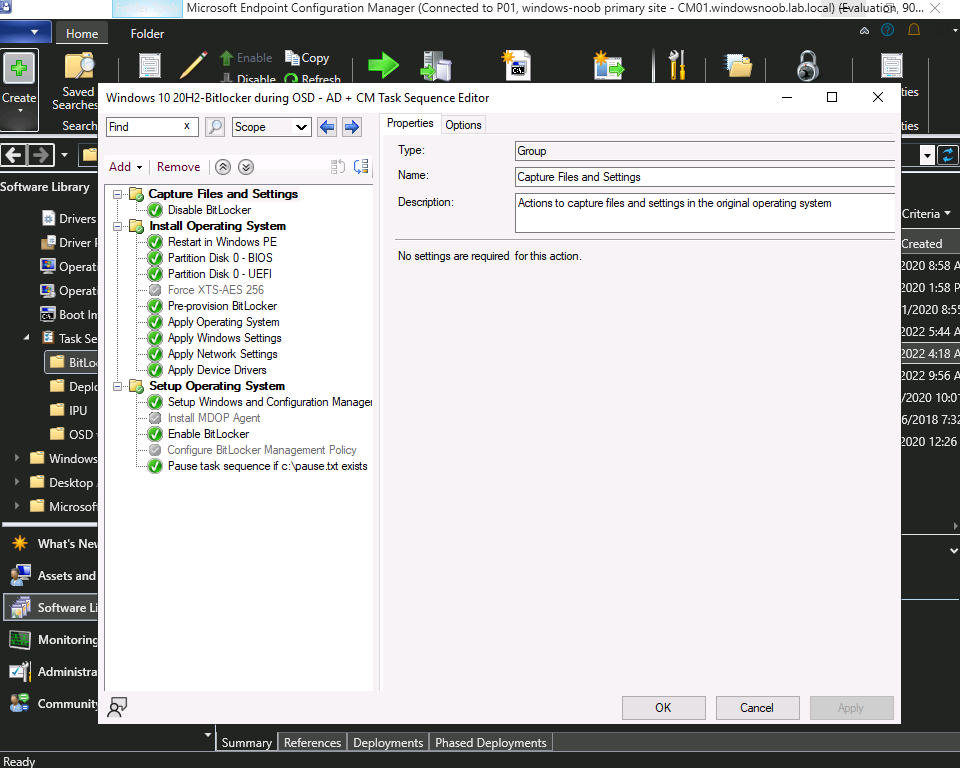 But again, this is the first release of this new functionality, what do you think ? will you use it ?
To switch back the theme to the default, simply navigate to the Switch Console Theme option as before, then restart your console when prompted (why are we not prompted in the first switch ?)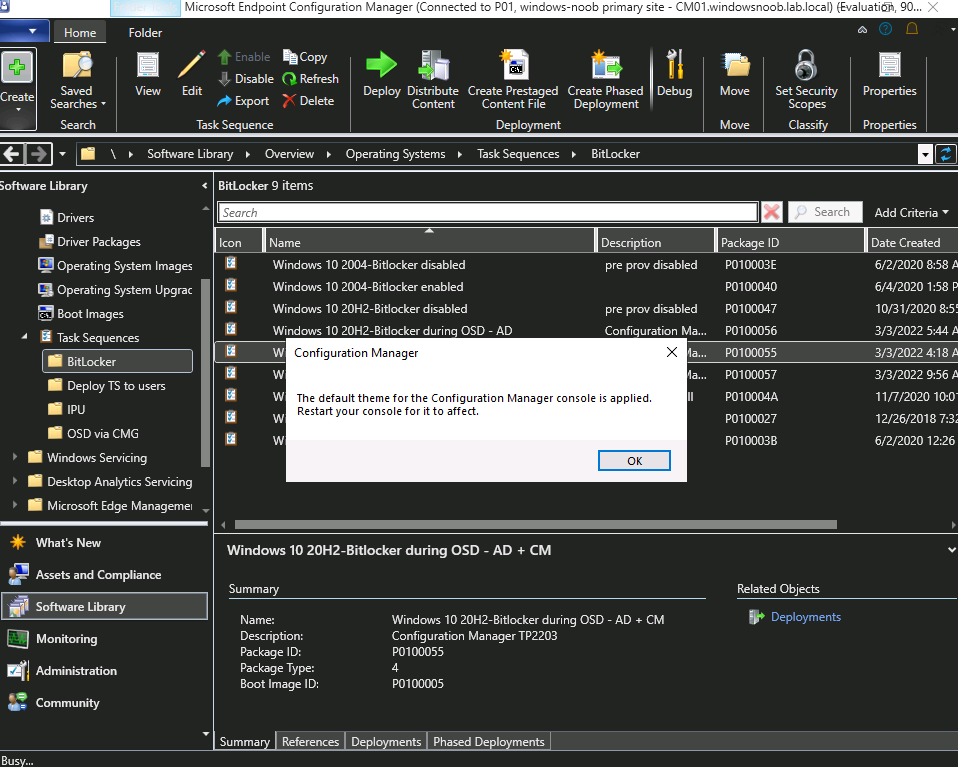 well done Microsoft !