Introduction
Microsoft just released Technical Preview 2101, it's the first technical preview this year and it's packed with new features.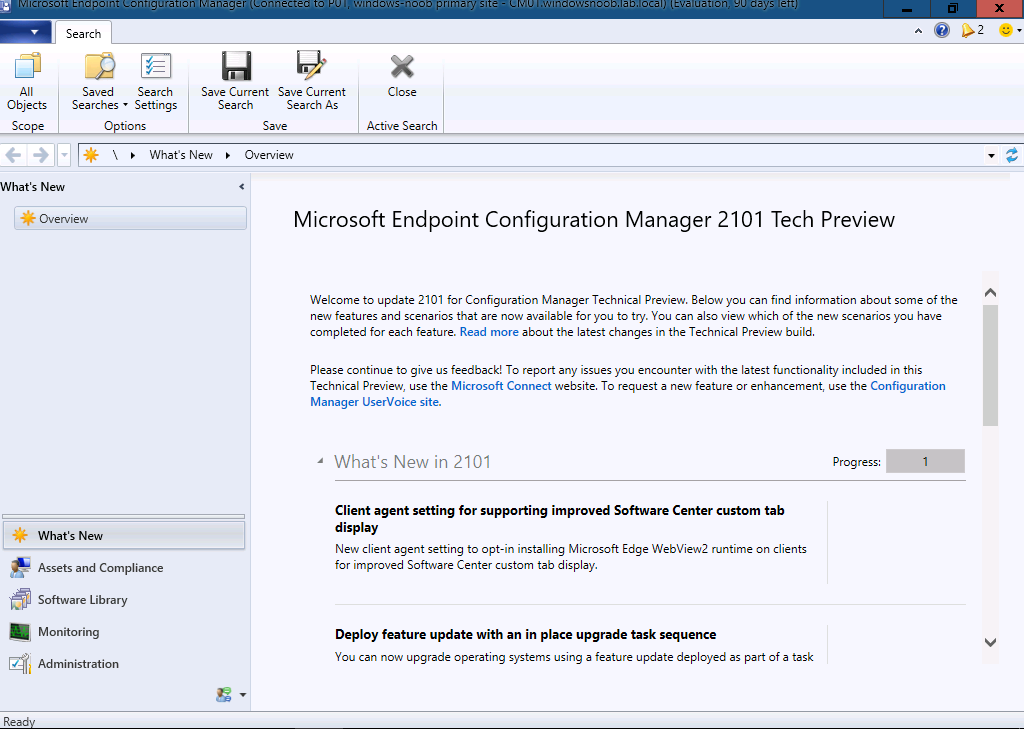 Let's take a look at one of those new features and it is the ability to update Windows using feature updates in a task sequence.
Feature update in a task sequence
You can now deployed feature updates in upgrade task sequences, this means a more condensed ESD file (instead of WIM) to upgrade your Windows 10 computers. You need to ensure that the following prerequisites are in place.
Synchronize the software update point to include the Upgrades classification.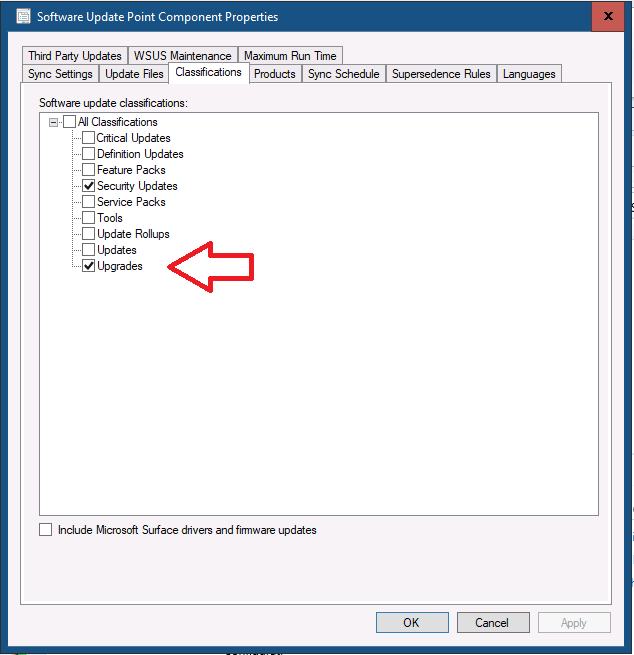 For a deployment package that contains the feature update, distribute it to a distribution point that the client can access.
Review the configuration of the following client settings in the Software Updates group, which are applicable to this scenario:
Specify thread priority for feature updates: In most instances, set this value to Normal.
Enable Dynamic Update for feature updates: Use this setting to use dynamic update to install language packs, features on demand, drivers, and cumulative updates during Windows Setup. Clients download these other updates from the internet.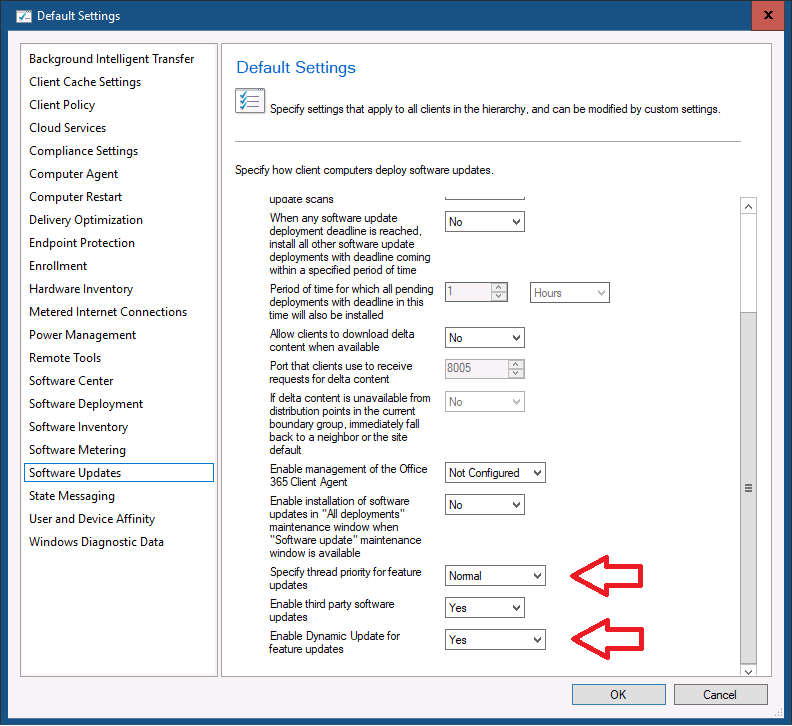 Apply the changes and kick off a Software Update sync. You can monitor the progress in the wsyncmgr.log. Wait until it completes successfully.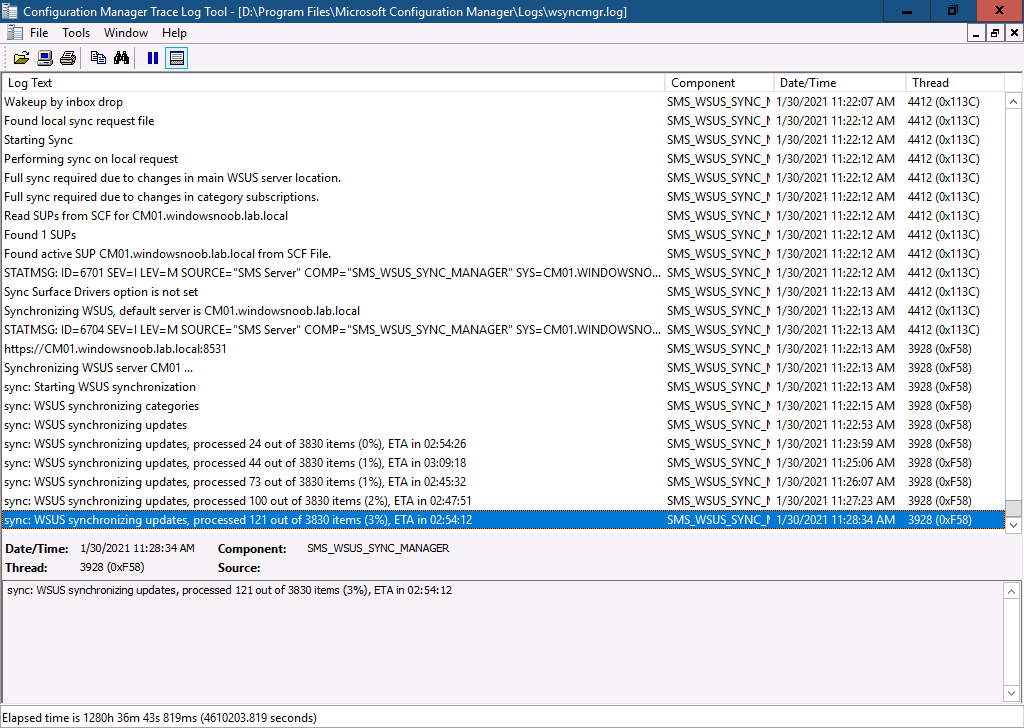 Download the feature update you are interested in using…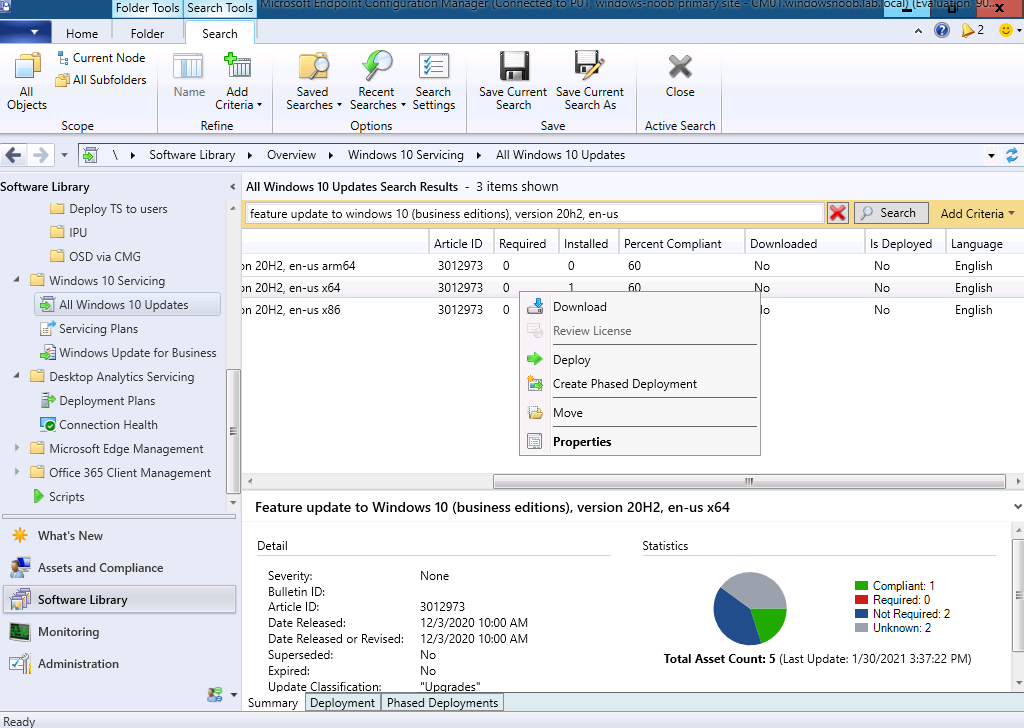 Confirm that it's downloaded before continuing.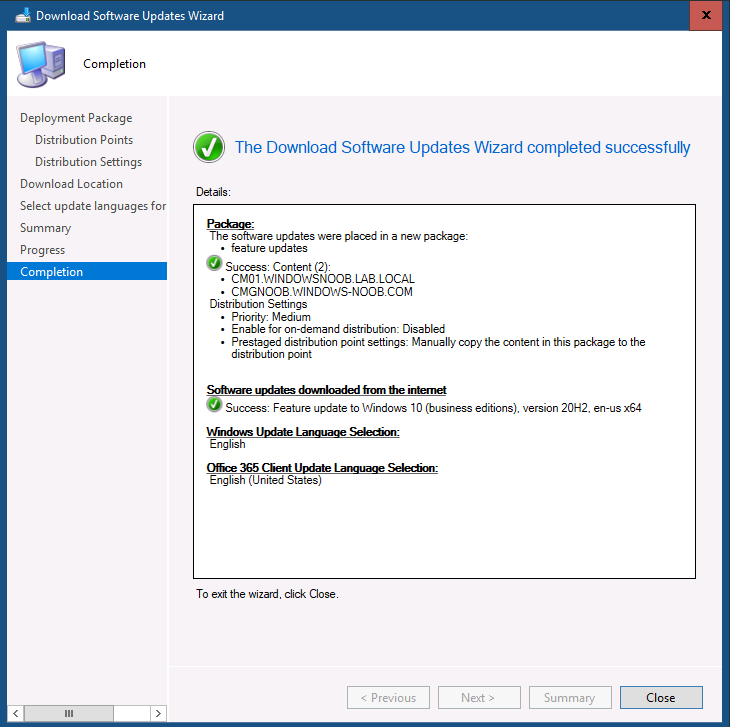 When it's done open a newly created In place upgrade task sequence and find the upgrade operating system step.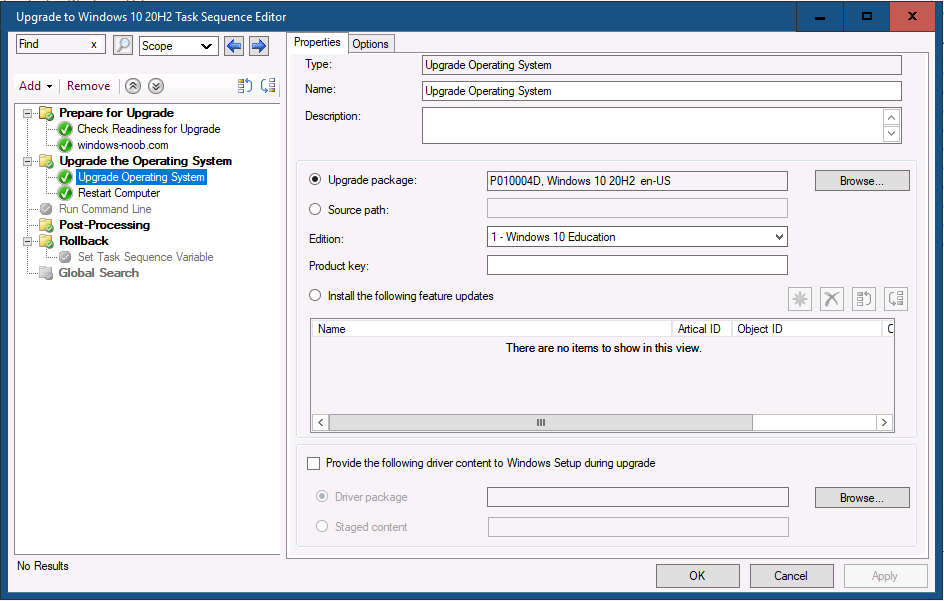 Select the Install the following feature updates option. Click on the yellow star and from there you can search for or manually select one or more Feature Updates. You can search for or enter the name of the feature update you want to install. When you find the feature update(s) you want, select them by placing a check in the check box.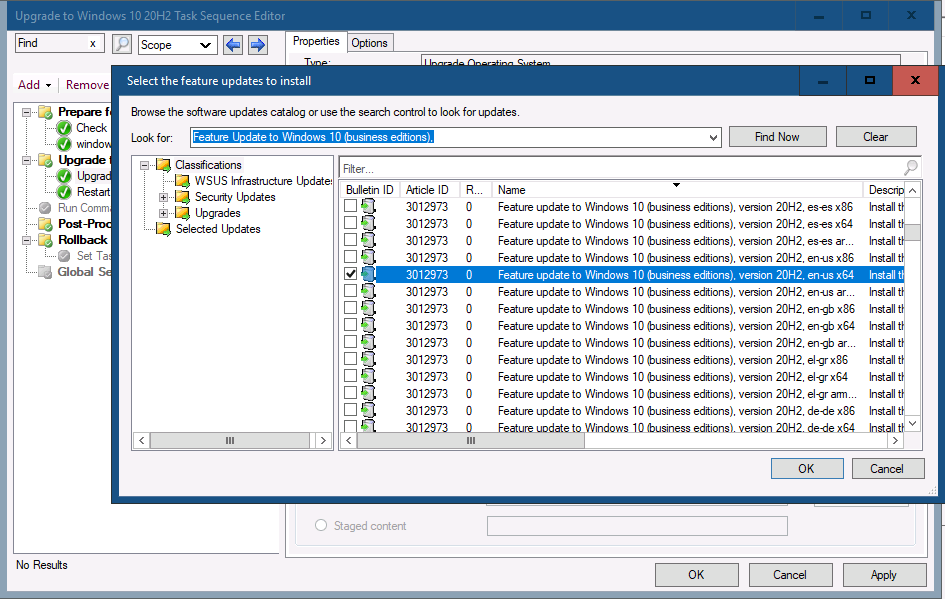 And there it is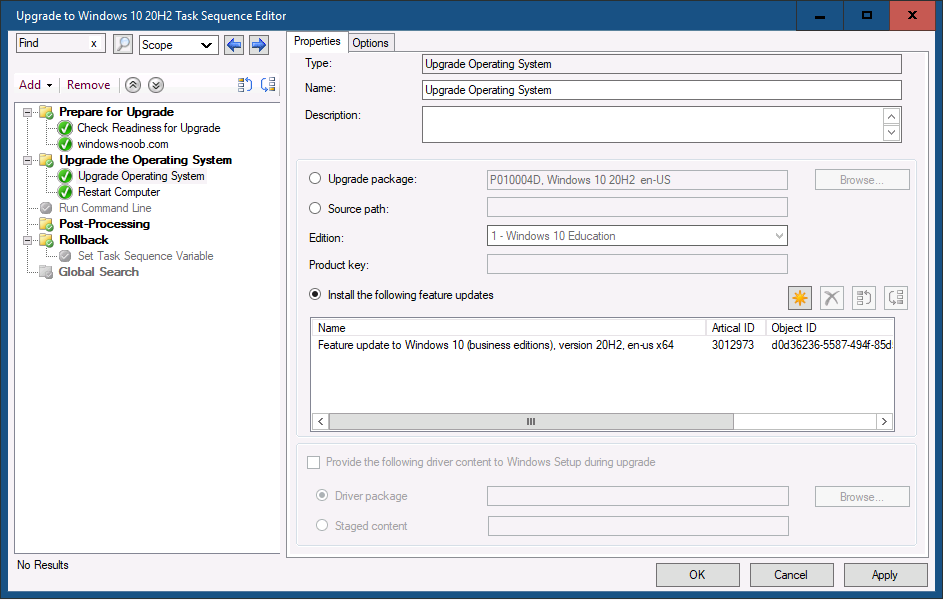 at this point you can add more feature updates and apply the changes or simply apply the changes and test it.
Once done, deploy the task sequence to a collection containing the computers you wish to upgrade, in my test I added a newly deployed Windows 10 version 1903 to a collection and deployed the task sequence to that collection.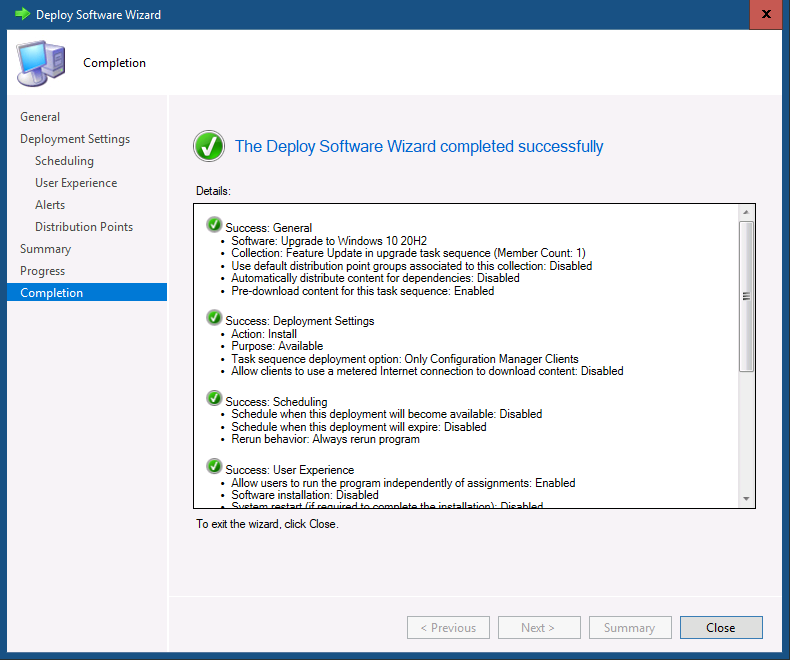 and I launched the task sequence and off it goes… if all goes well it starts to download the ESD file..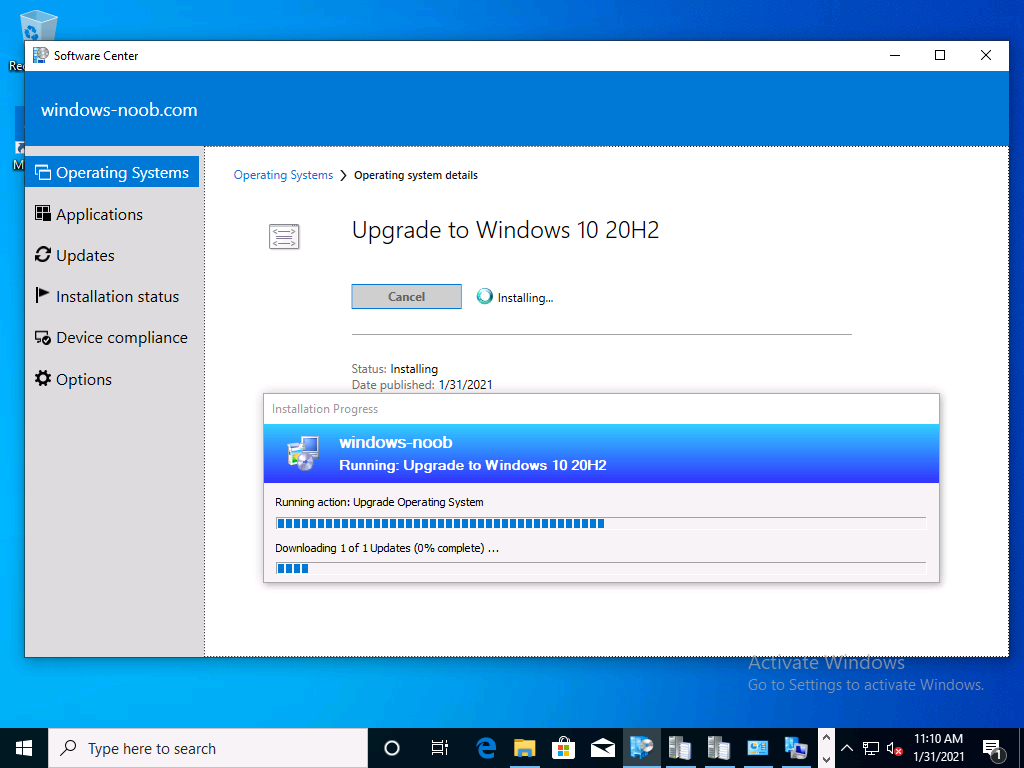 opening SMSTS.log I see this..which confirms it's using software updates to upgrade the computer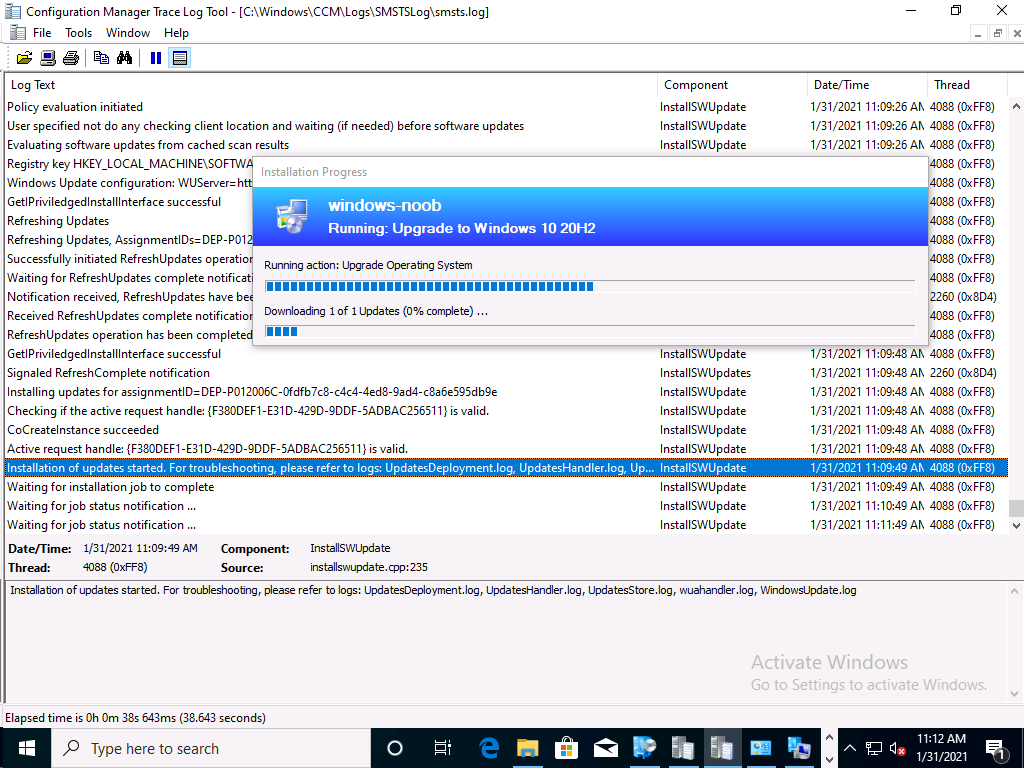 after some time…

and after a while..it reboots and you'll see this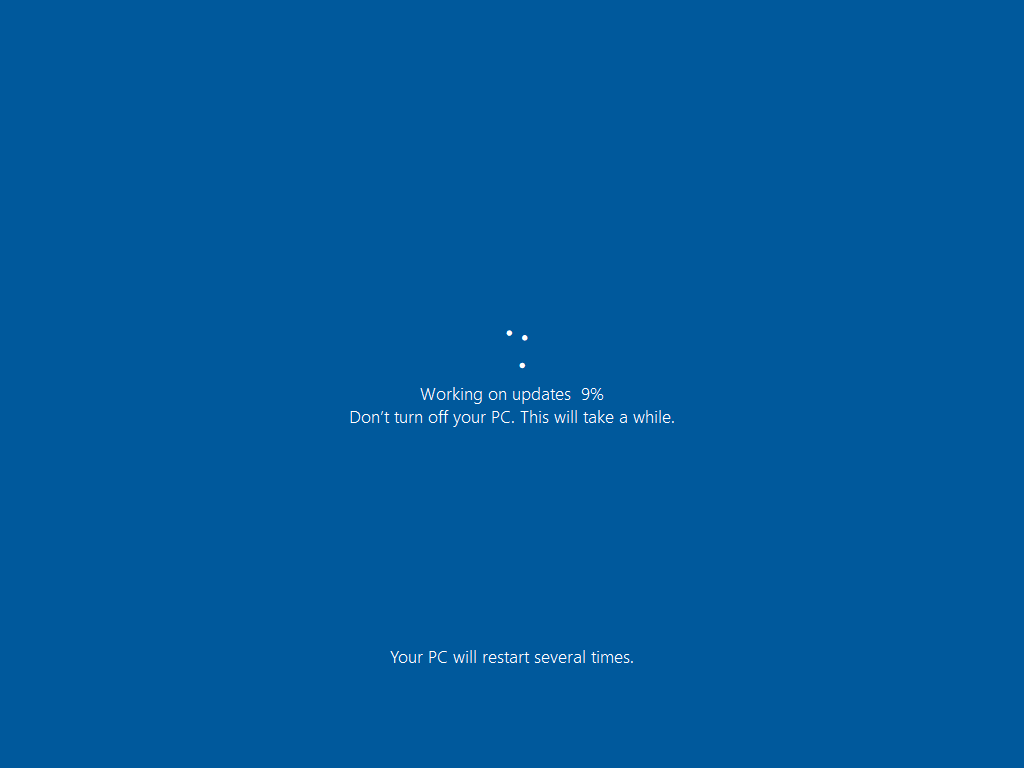 After logging in, you should see the computer has upgraded to the version of feature update you deployed.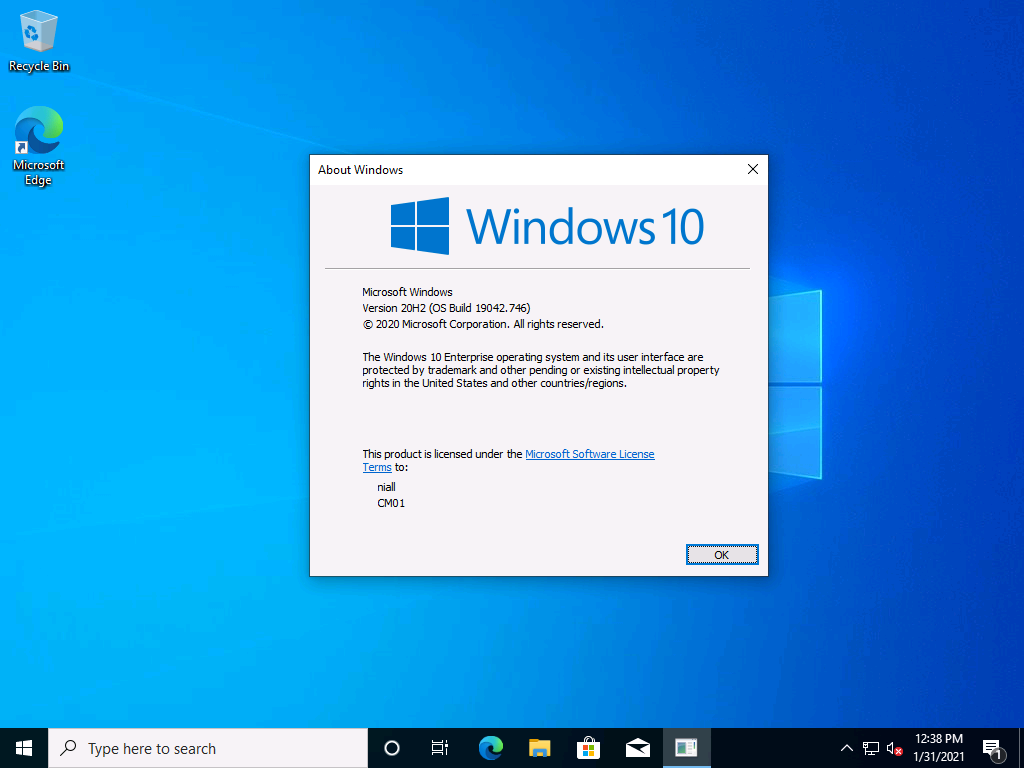 job done !
I'm attaching the logs here in case you want to compare them to your environment.