Introduction
Microsoft is busy with new releases all the time but particularly now as MS-ignite is in full swing. This time it's Configuration Manager technical preview version 1911 and the first thing to point out is the naming change, it's no longer referred to as System Center Configuration Manager, but instead (after Brad Anderson's announcement) it will be referred to as Microsoft Endpoint Configuration Manager.
Configuration Manager is now part of Microsoft Endpoint Manager which in itself comprises a bunch of related management technologies including Configuration Manager, Intune, Desktop Analytics and Autopilot.
Upgrading to Technical Preview 1911
Ok so now the naming change is out of the way, it's time to get upgrading ! If the update has already automatically downloaded and is Ready to install you may notice an icon in your Configuration Manager console, a Flag with a number beside it. If you click it you'll see something like this.

In the Configuration Manager console once the update automatically downloads, you'll see it appear with a state of Ready to install.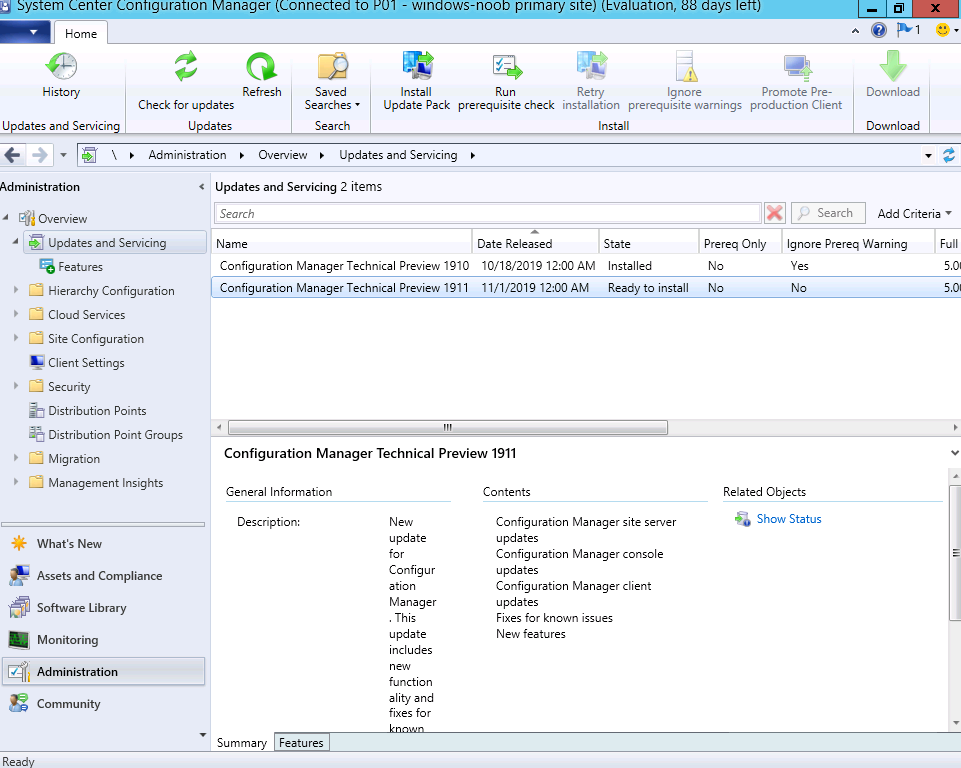 Right-click on the update and choose Install Update Pack.

And work your way through the wizard.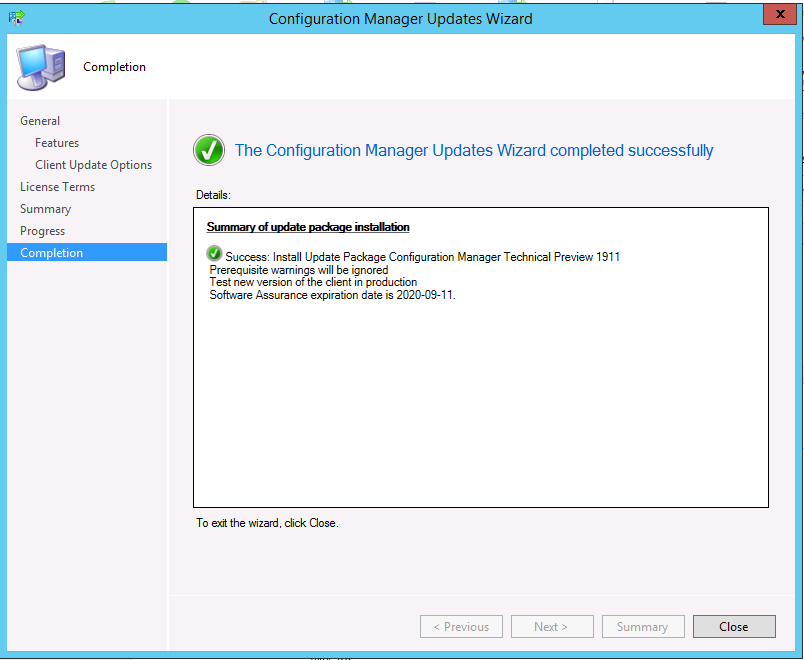 You can monitor the Update Packs Installation Status in the console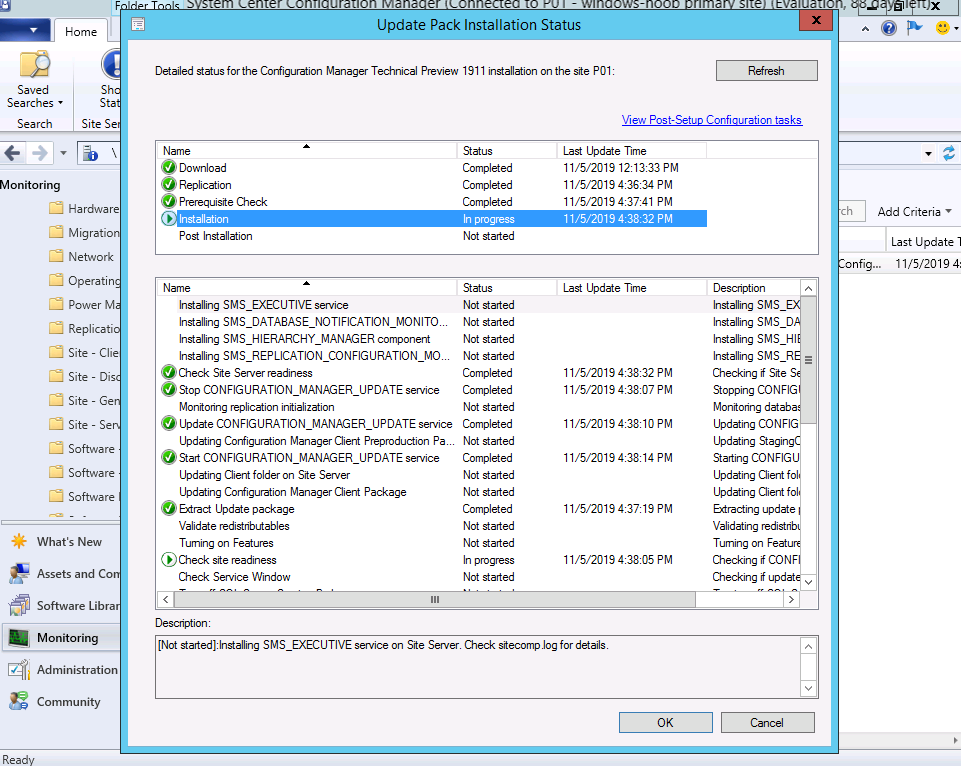 or via the CMUpdate.log using CMTrace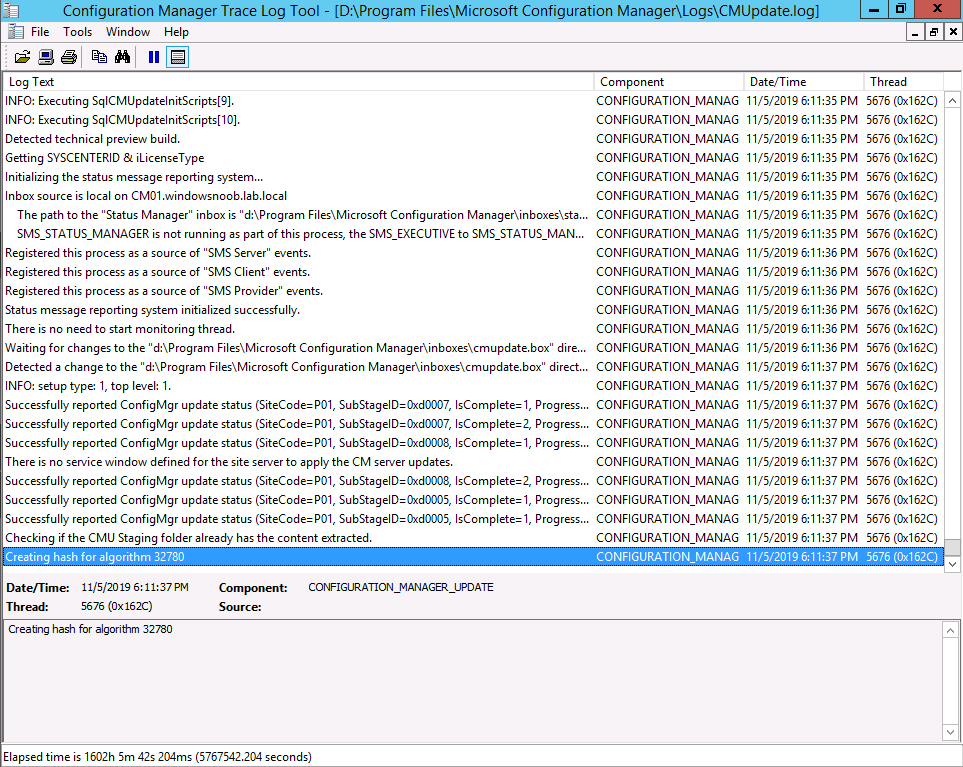 And after a while it's all done.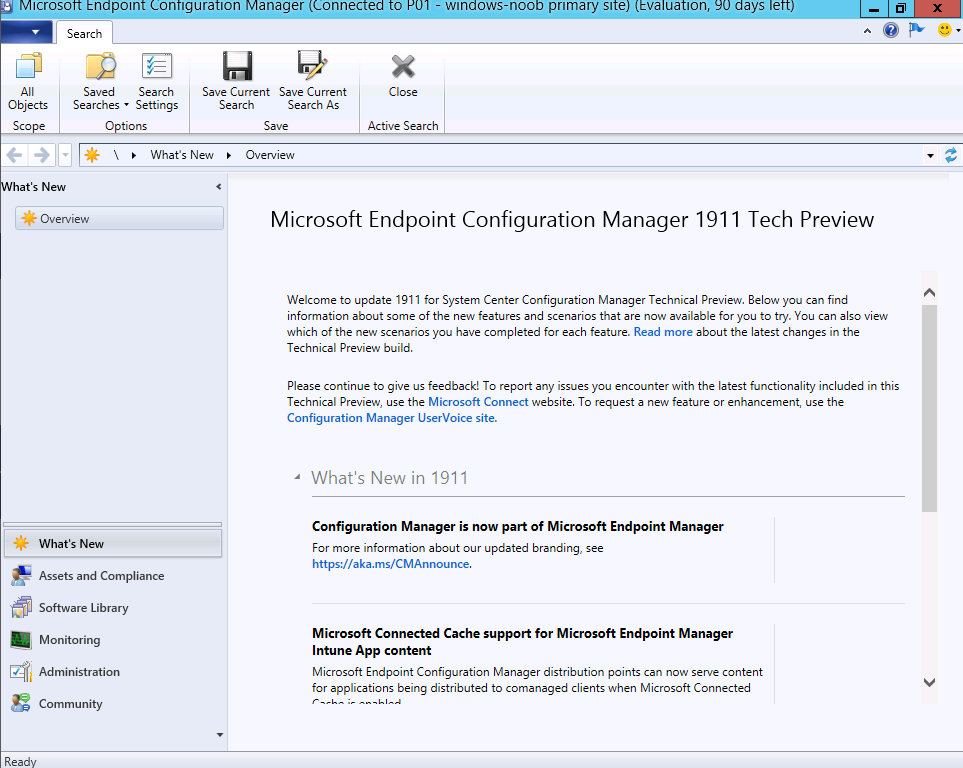 Whats new ? see here https://docs.microsoft.com/en-us/configmgr/core/get-started/2019/technical-preview-1911