The recent issues reported with Windows 10 version 1809 are fixed, and the update is now available for download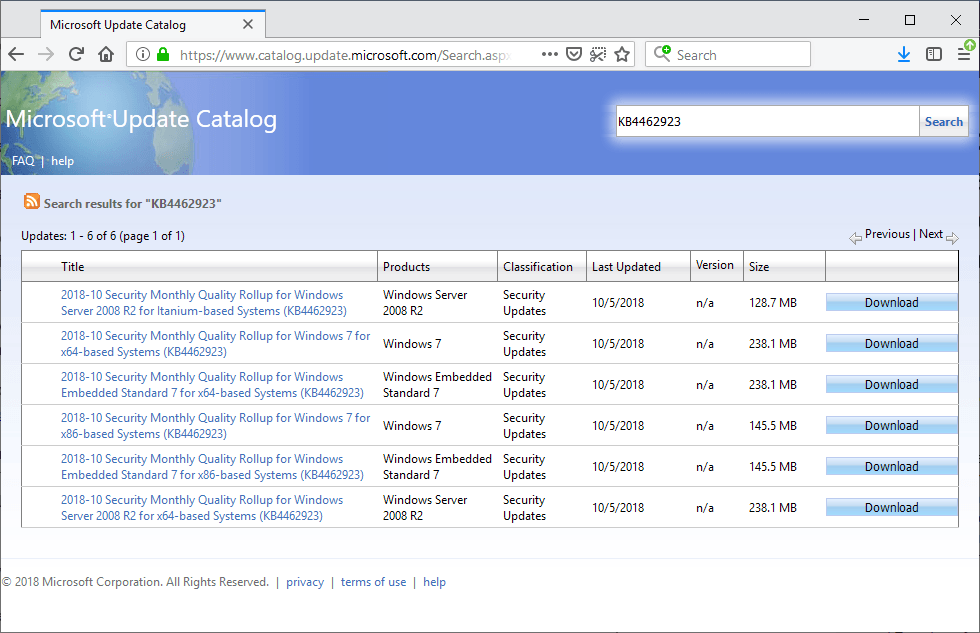 that was quick !
https://support.microsoft.com/en-us/help/4464330/windows-10-update-kb4464330
Microsoft also blogged about it here.
Updated version of Windows 10 October 2018 Update released to Windows Insiders
Improvements and fixes
---
This update includes quality improvements. No new operating system features are being introduced in this update. Key changes include:
Addresses an issue where an incorrect timing calculation may prematurely delete user profiles on devices subject to the "Delete user profiles older than a specified number of day" group policy.
Security updates to Windows Kernel, Microsoft Graphics Component, Microsoft Scripting Engine, Internet Explorer, Windows Storage and Filesystems, Windows Linux, Windows Wireless Networking, Windows MSXML, the Microsoft JET Database Engine, Windows Peripherals, Microsoft Edge, Windows Media Player, and Internet Explorer.
If you installed earlier updates, only the new fixes contained in this package will be downloaded and installed on your device.
For more information about the resolved security vulnerabilities, please refer to the Security Update Guide.
Known issues in this update
---
Microsoft is not currently aware of any issues with this update.
How to get this update
---
Before installing this update
Windows cumulative updates require that you install the latest servicing stack update (SSU) for your operating system before installing the latest cumulative update (LCU). This helps to mitigate potential issues while installing the LCU. For more information, see Servicing stack updates.
If you are using Windows Update, the latest SSU (KB4465477) will be offered to you automatically. To get the stand-alone package for the latest SSU, go to the Microsoft Update Catalog.
Install this update
This update will be downloaded and installed automatically from Windows Update. To get the stand-alone package for this update, go to the Microsoft Update Catalog website.
File information
For a list of the files that are provided in this update, download the file information for cumulative update 4464330.