A few days ago Microsoft released another Technical Preview release, this time it's Technical Preview version 1810.
I didn't have a chance until now to check it out, as usual, in the Updates and Servicing node, click on Check for Updates to begin the process.
Once it's done downloading, right click to install the Update Pack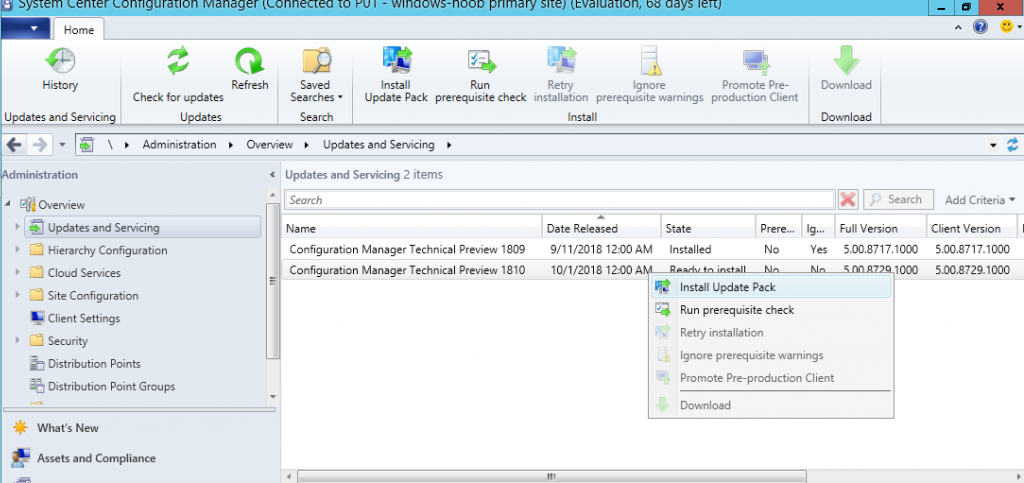 and follow the simple wizard, before you know it you are done.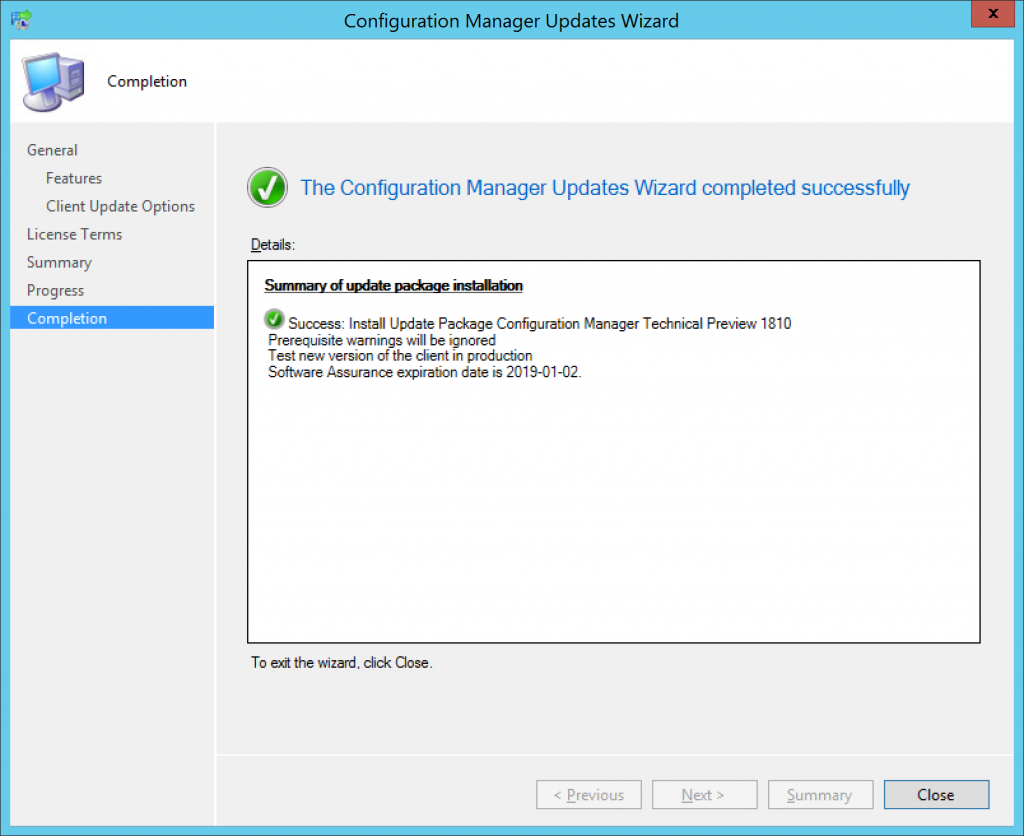 Clicking on Show status and then again on Show Status will show you the status of the upgrade in the Update Pack Installation Status screen. You can Refresh it to get the latest status.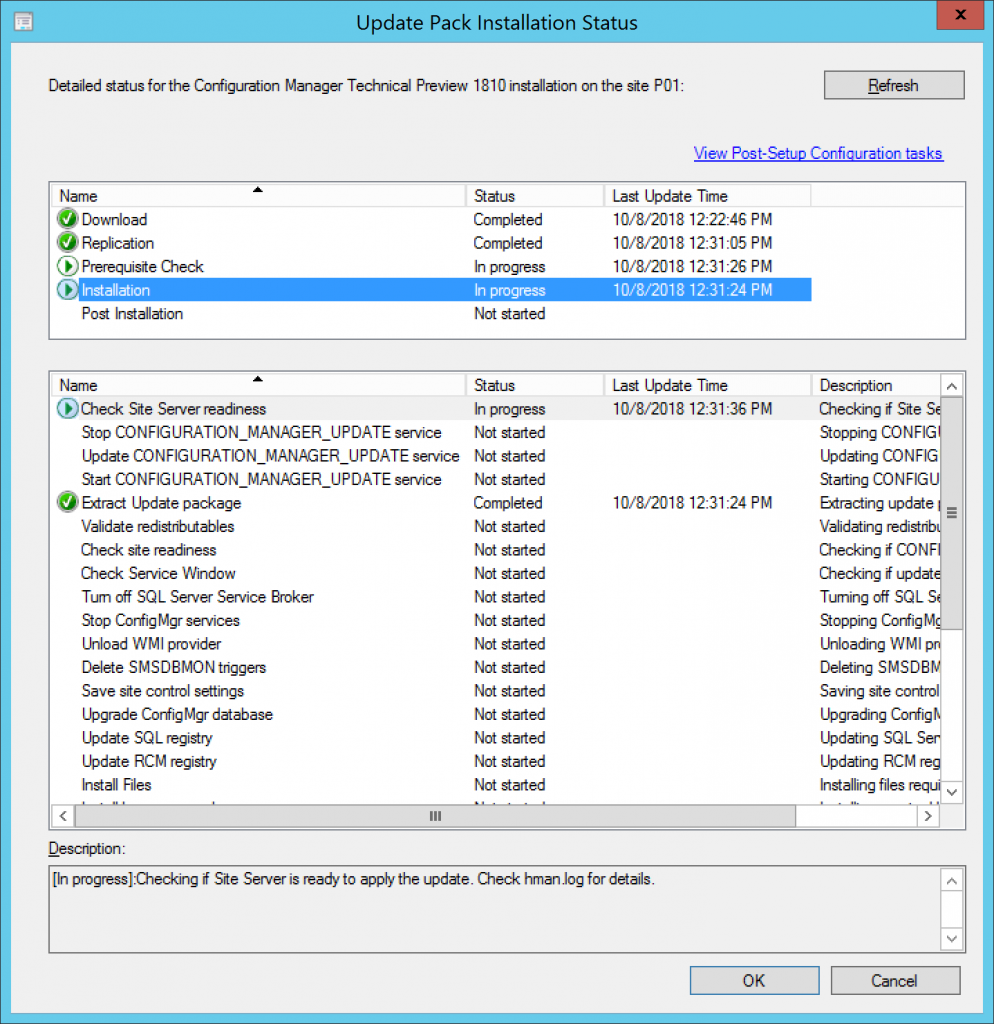 Or monitor it in detail via the CMUpdate.log which will show you in gory details, the upgrade in progress.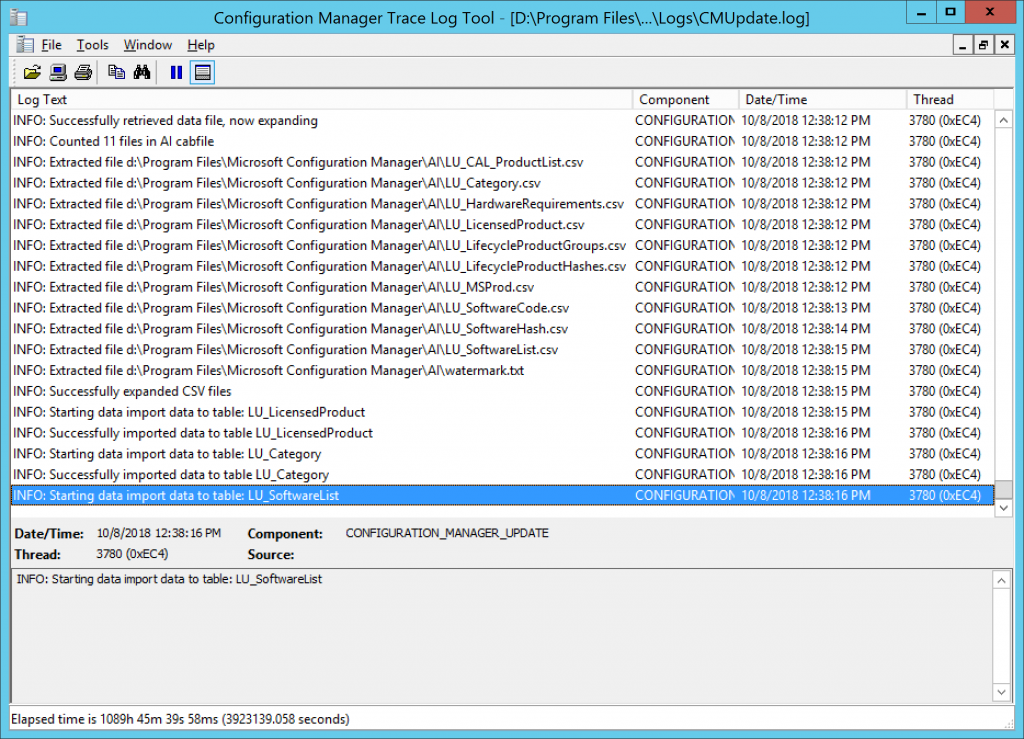 And once it's installed you will be prompted to upgrade the console itself
and then it's done.
You've got the new Configuration Manager Documentation, right there in the console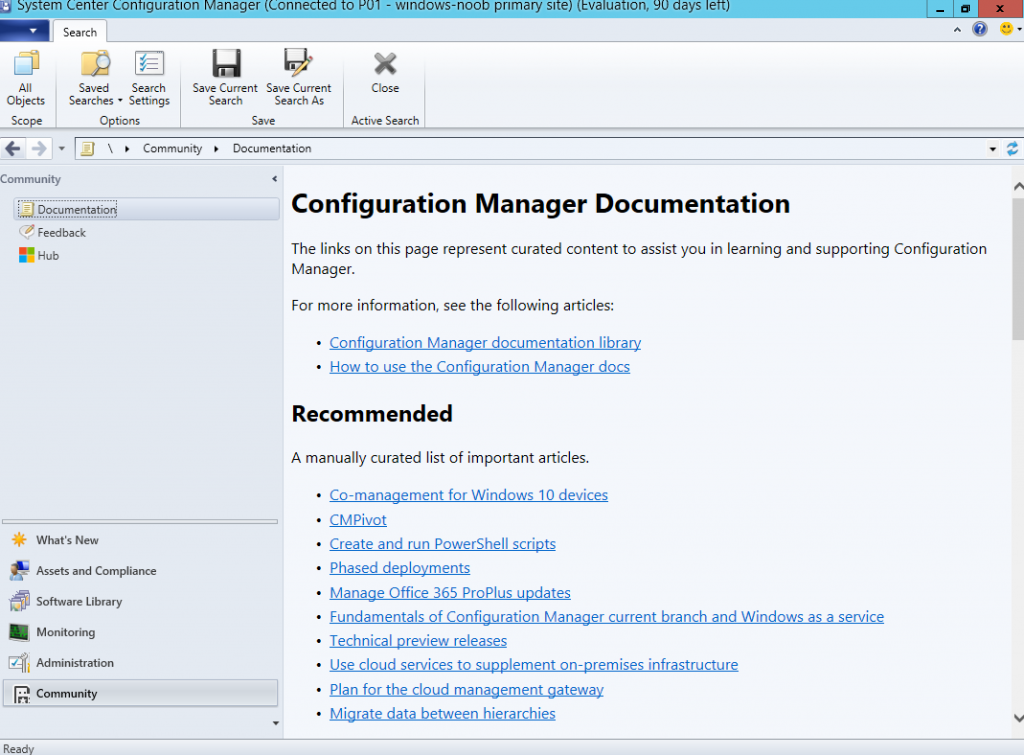 you've got access to uservoice, right there, in the console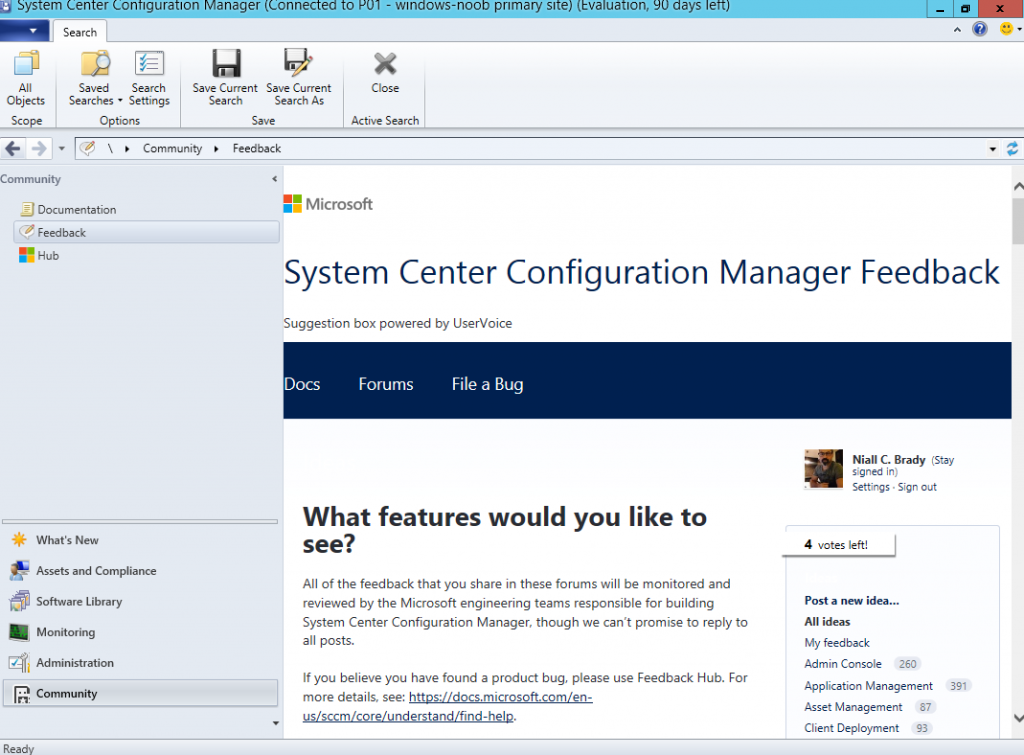 To see what else is new and all the new features have a look here
https://docs.microsoft.com/en-us/sccm/core/get-started/capabilities-in-technical-preview-1810