Introduction
If you've been using Intune Preview in Azure you'll be familiar with the following set of blades in the azure portal, from Intune version 1702 (as explained in this blog post)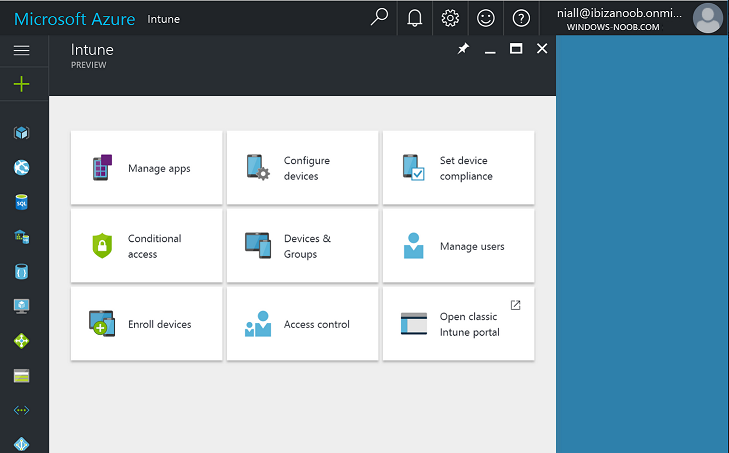 That view has now been replaced with a new slimmed down 'modern' look shown below which just so happens to be Intune version 1703.
On the left side you'll see what options you have to manage devices and users using Intune, In the center, you have 4 big sections to learn more about Intune and to the right side you'll see quick tasks which are shortcuts to frequently used activities.
Changes visible
You'll probably noticed the new Software Updates node which you can use for deploying Windows 10 updates to CB or CBB rings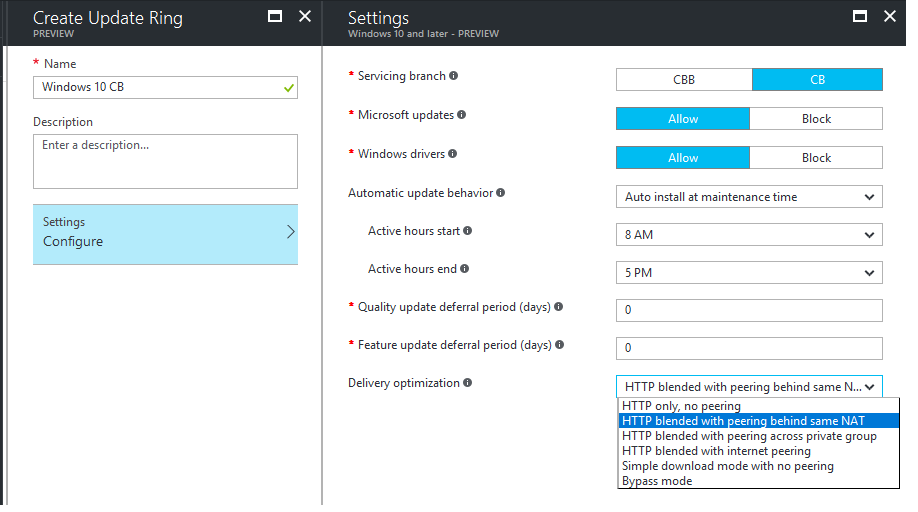 and that the link to the legacy or Classic Intune Portal is gone.
Access Control is now labeled Intune Roles and On-Premise access is visible also. There's a Setup TeamViewer Connector under devices, but it doesn't do anything yet.
I'll report more about the new changes as I dig into them
cheers
niall