It's not everyday that a book about Enterprise Mobility becomes available. Today is a good day though, as here we have a great book  for those of you wanting to tackle the EMS space. And now you can pre-order the book, today !
I know it's a great book because I was lucky enough to review it during it's creation.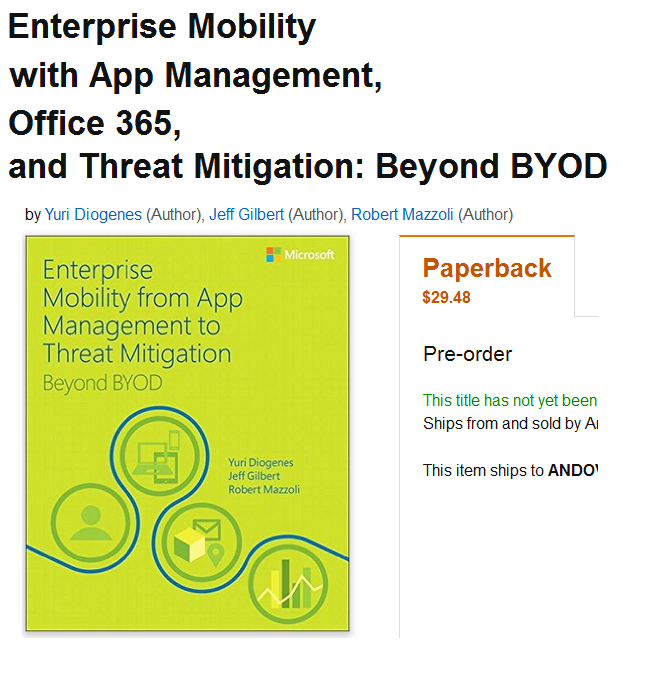 Big thanks go to Jeff Gilbert, Yuri Diogenes and Robert Mazzoli for their hard work and dedication, writing the book and getting it completed, it comes with a forward from Brad Anderson.
You can pre-order the book on Amazon now (I just did, show some love, do the same !!)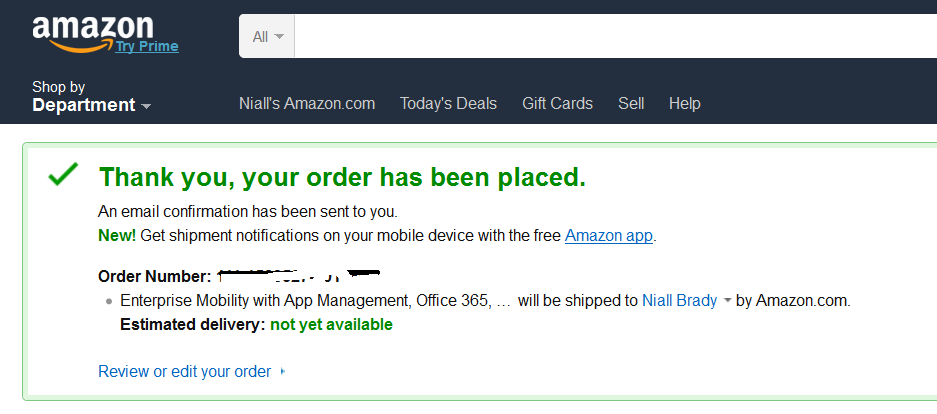 cheers
niall