Introduction
Just 28 days after the first release of MDT 2013 Update 1 (build 6.3.8290.1000), Microsoft have released a new build (build 6.3.8298.1000) which resolves several of the bugs encountered in the previous release.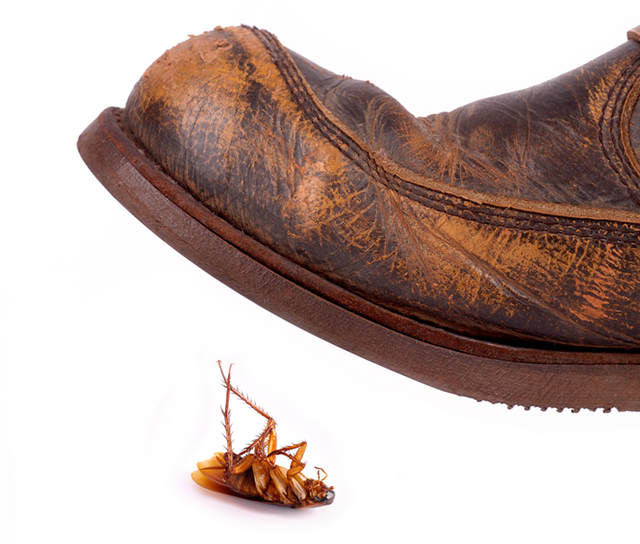 Download the new version
The new build is available for download now from the following location.  You can read Microsoft's official statement about this build release here.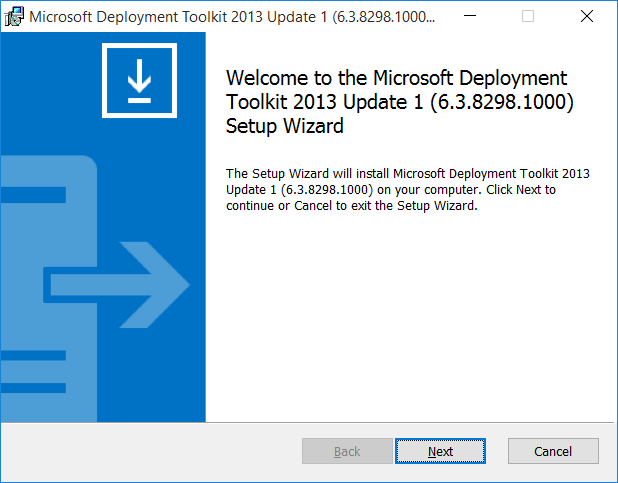 Which version of MDT 2013 Update 1 is installed ?
To verify which version you are running, open Deployment Workbench, click on Help, then select About Microsoft Deployment Workbench, the original release was version 6.3.8290.1000 and the new release  is version 6.3.8298.1000.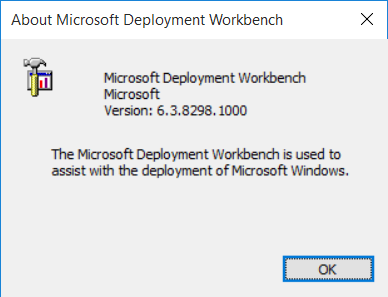 Related reading
cheers
niall