Introduction
While trying to connect to my Windows 365 Cloud PC using the Remote Desktop app, I got the following error.
An error occurred while accessing this resource. Retry the connection or contact your system administrator.
as shown here

clicking on See details revealed some more info.
Error Code: 0x3000047
I double checked using the Windows 365 App and it too, produced the same error code.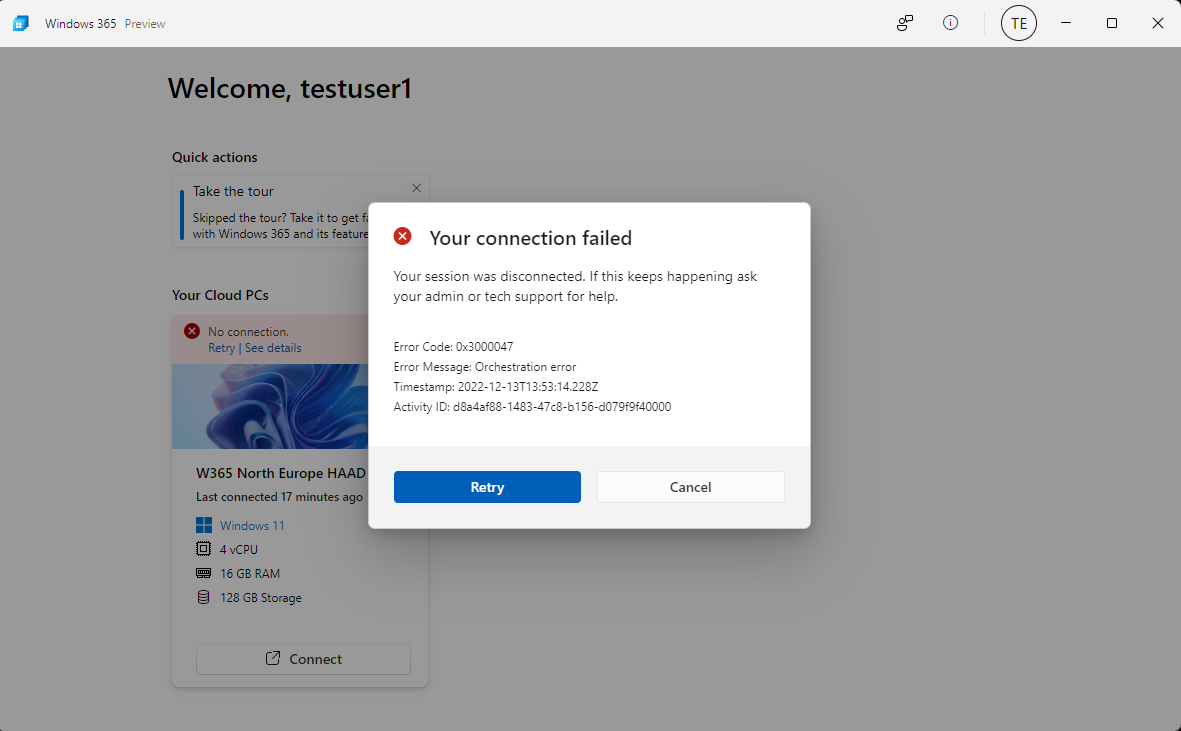 Your connection failed. Error Code: 0x3000047
A guick google revealed similar error codes for AVD (Azure Virtual Desktop) but nothing for Windows 365. And the problem didn't match my suspected issue.
As this Cloud PC is Hybrid Azure AD joined to my lab, I suspected that my external internet facing IP address has changed or access to Routing and Remote Access Server (RRAS) was not working.
Logging in to my RRAS server I could see this.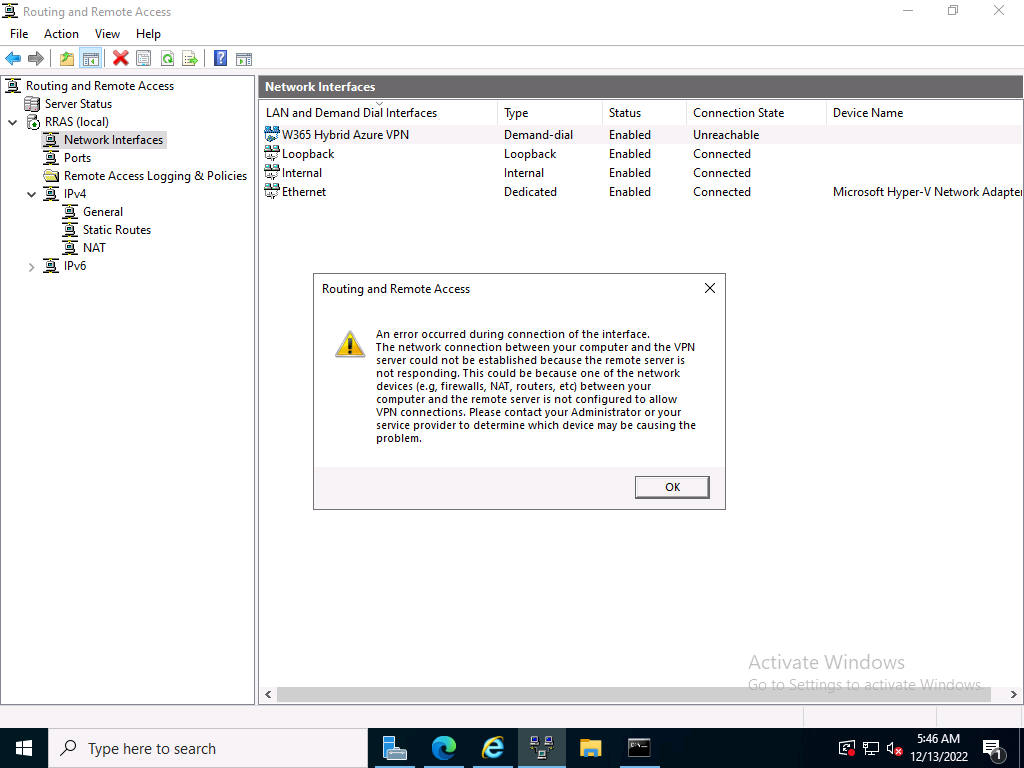 checking in Azure, I could clearly see that the the Hybrid Azure AD VPN connection was listed as not connected, and again I suspected that it was due to my external internet facing IP address having changed (it changes often with my current ISP).

On my RRAS server I checked my external internet facing IP address using one of the many websites out there to determine your IP address, and it had indeed changed.
With the new IP address, I changed the settings in Azure for my Windows 365 Hybrid Local Network Gateway and then clicked on Save.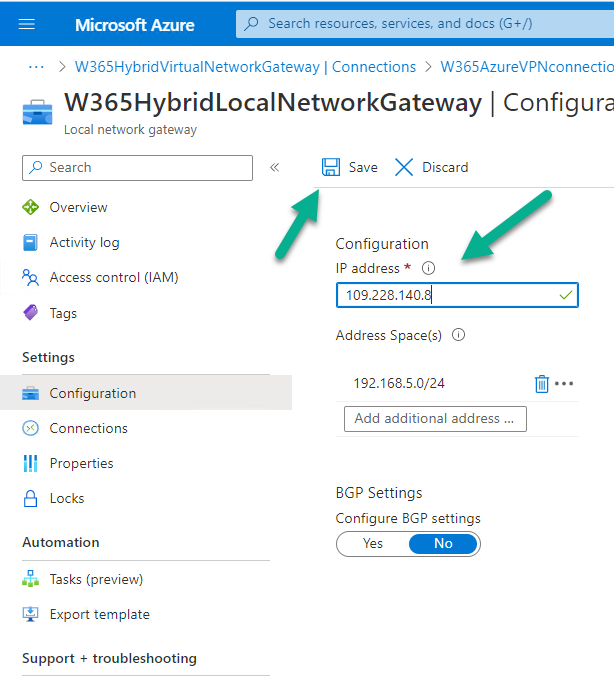 Back on the RRAS server, in routing and remote access, I tried to Connect to the VPN again…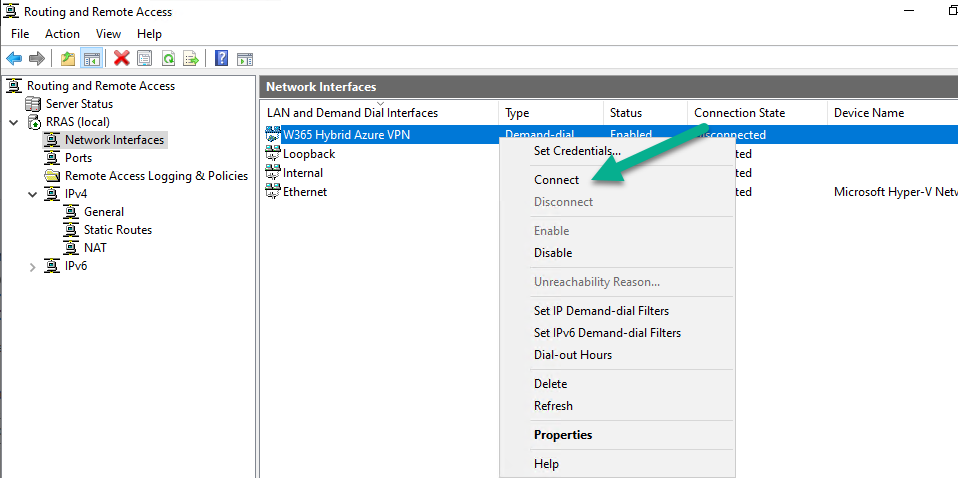 and this time it worked !

and after trying the Windows 365 App again, it connected just fine !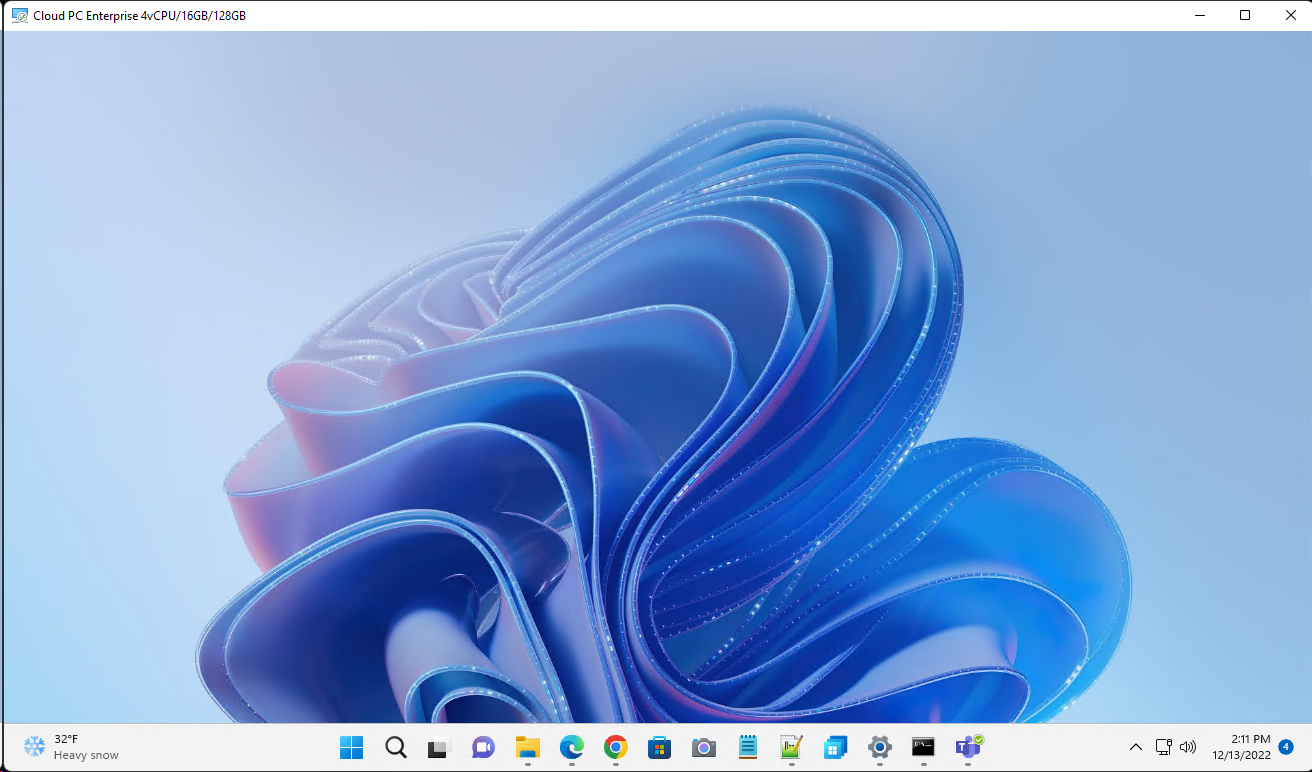 problem solved