Introduction
Microsoft have just released Technical Preview 2108, and it has some new features which I'll take a look at here. The first feature is the ability to export the following to CSV
Device Collections
User Collections
Devices
Users
Simply right click on the objects you want to export and choose Export to CSV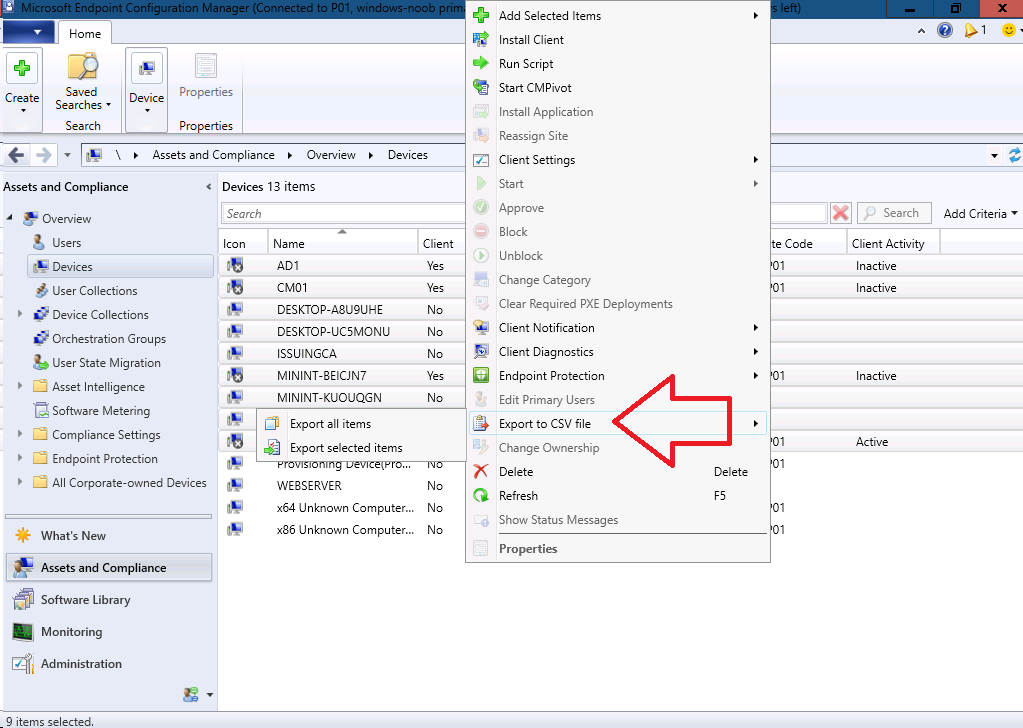 Select Export all items or alternatively Export selected items. Once done open the export in your favorite CSV reader (I used notepad).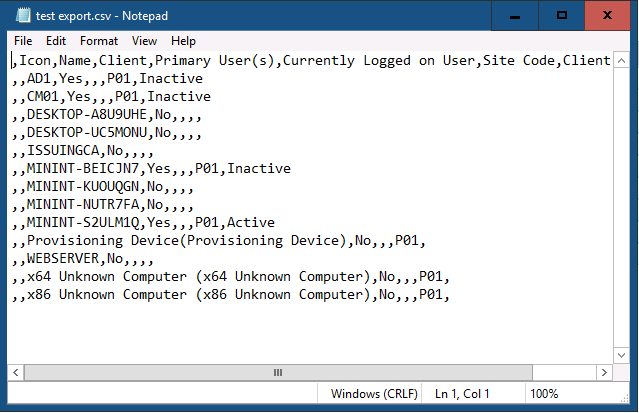 Next feature, add your company logo to Software Center  notifications, when you customize Software Center settings, the logo that you specify for Windows 10 notifications is separate from the Software Center logo.
You can configure it in Client Settings like so…click on Software Center, click on Customize, click on Browse beside 'select a logo for notifications', select your logo.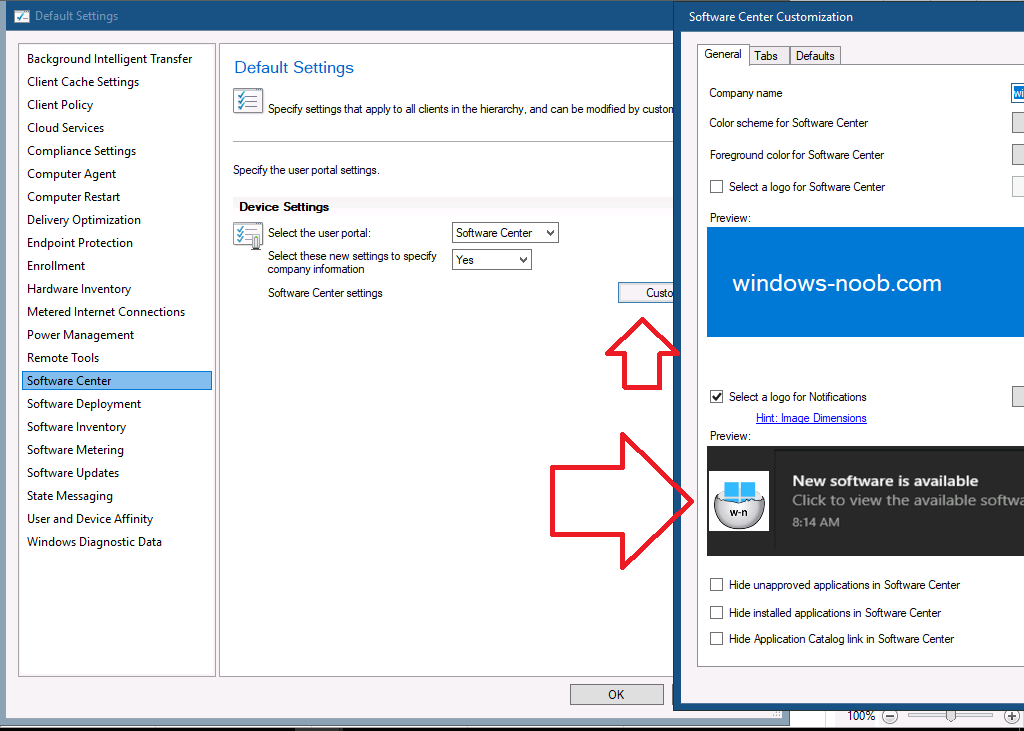 The size of this logo must not exceed 125 x 125 pixels.
After deploying some software to a device the following notification can appear (depending on your notification settings), notice the logo 🙂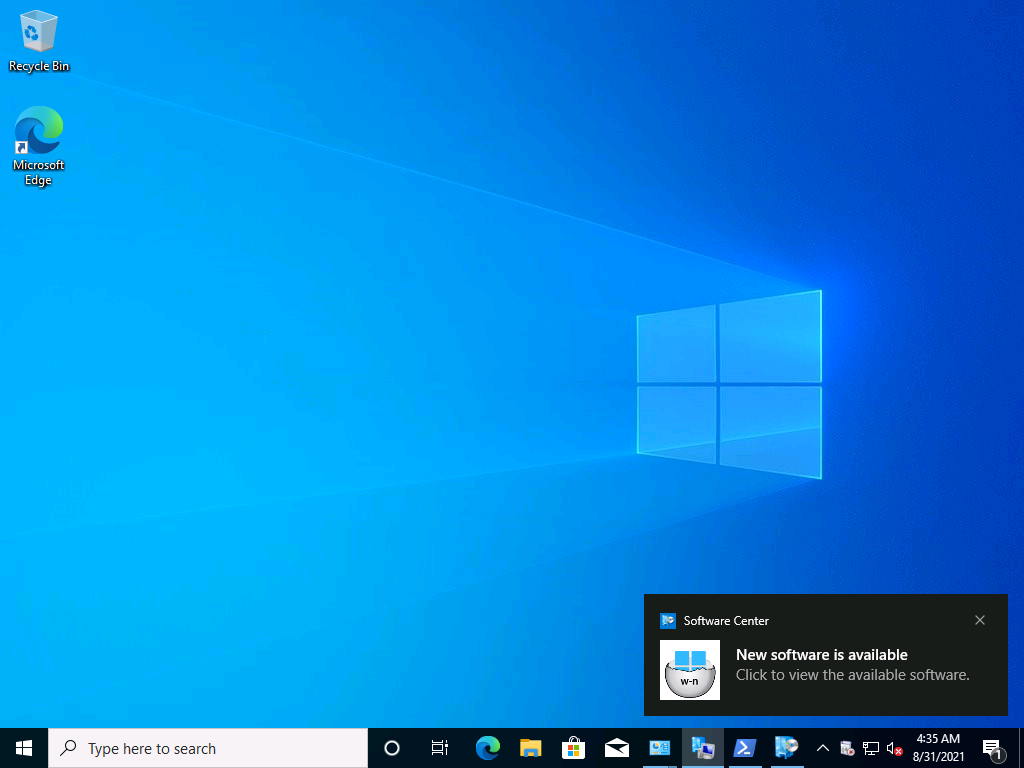 Next up is Custom Properties on a device.
In Configuration Manager current branch version 2107, you can use the administration service to set custom properties on devices. These custom properties let you add external data to a device to help with deployment targeting, collection building, and reporting.
Starting in this technical preview release, you can create and edit these custom properties in the Configuration Manager console. This new user interface makes it easier to view and edit these properties. You can still use the administration service interface to automate the process from an external system.
Here's what it looks like after setting some custom properties on a device.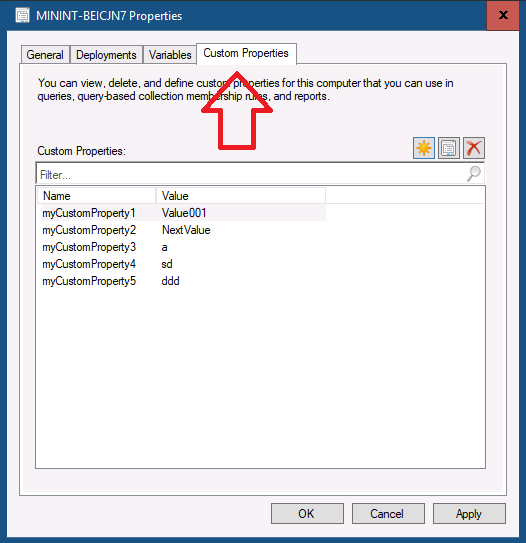 If you get an error when applying, did you configure the prerequisites first ?
There are some Powershell cmdlet additions and changes too, more info about those can be found here.