Introduction
Microsoft recently released TP2105.2 and I've been testing a new feature for the last week or so. That new feature is the ability to use built in Windows notifications instead of the usual ConfigMgr client agent notifications when Windows Updates are being applied or when they require a restart.
So let's take a look at that. First things first you'll need to upgrade ConfigMgr to Technical Preview 2105.2. I've done that already and you can see the new Windows update related feature listed here.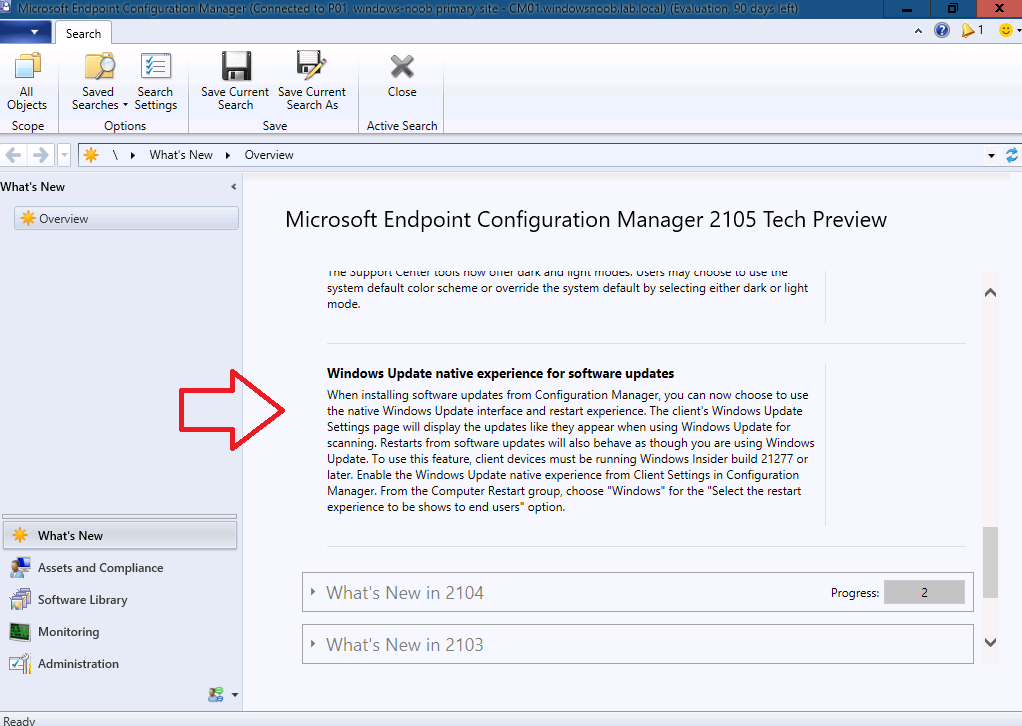 Next you'll need to  set your Client Settings to use the new feature as shown here in the Computer Restart group. Select Windows from the drop down as shown here.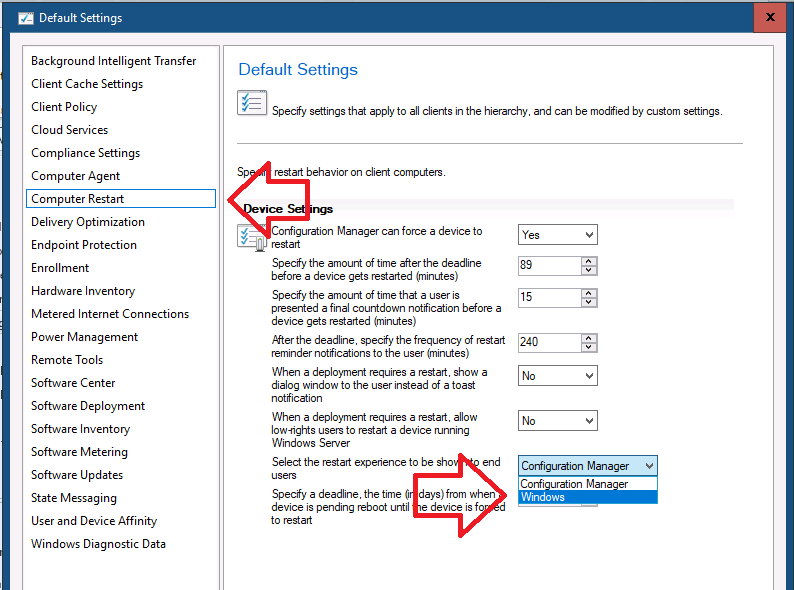 You can also set the deadline settings as appropriate. Click OK after making your changes.
Next, install a new Windows 10 Insider Preview computer. To do this I signed up the the Windows Insider Preview and navigated my way through a bunch of links until I found an ISO to download, I think this process should be easier however without the need for signing up.
Anyhow, I  installed Windows 10 Professional (Insider Preview release) version 21354.1 as you can see here.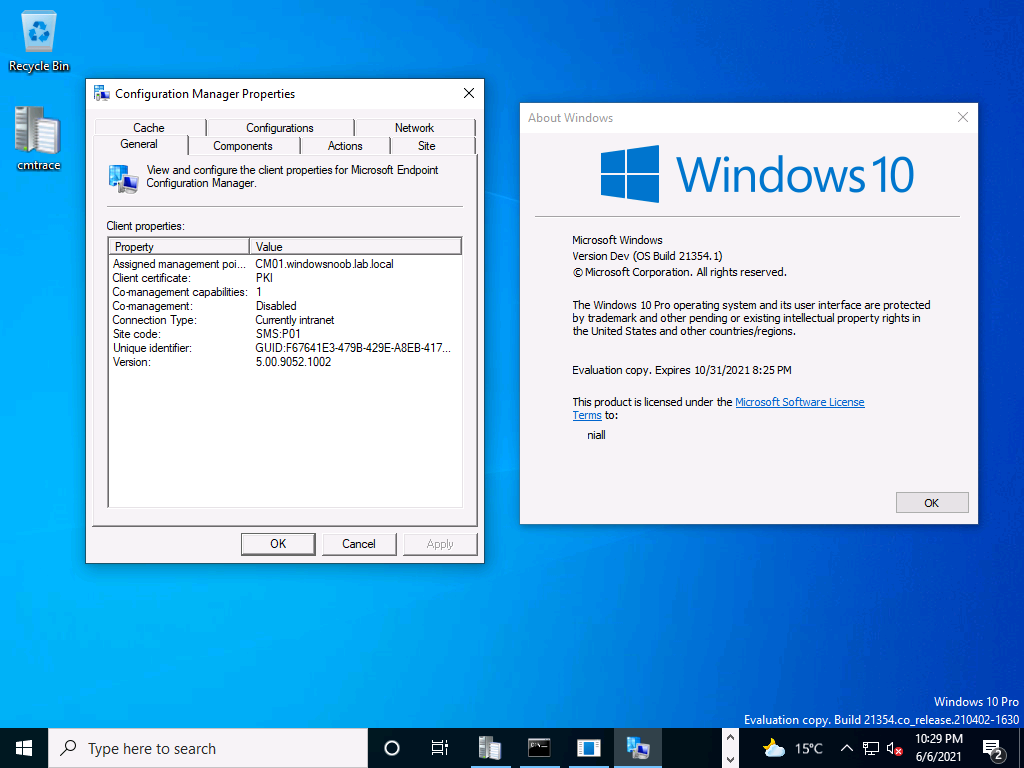 Perfect.
Next I installed Office 2016 on that computer as it was old and should definitely have some updates available, and then downloaded and deployed some Office 2016 software updates within ConfigMgr.
and on the client I triggered a scan…and monitored the logs…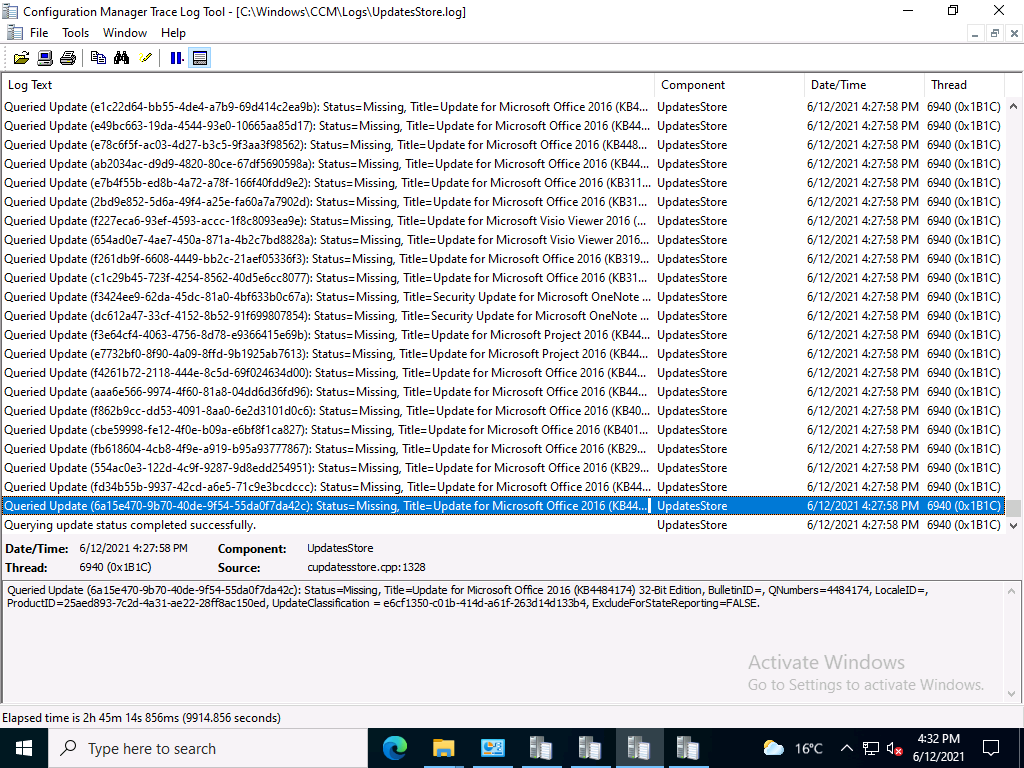 <to be continued, work in progress….>