Technical Preview version 2007 was just released and it has some new features and even improvements to other features, one such improvement is with the Timeline feature. The device Timeline feature first showed up in Technical Preview version 2005.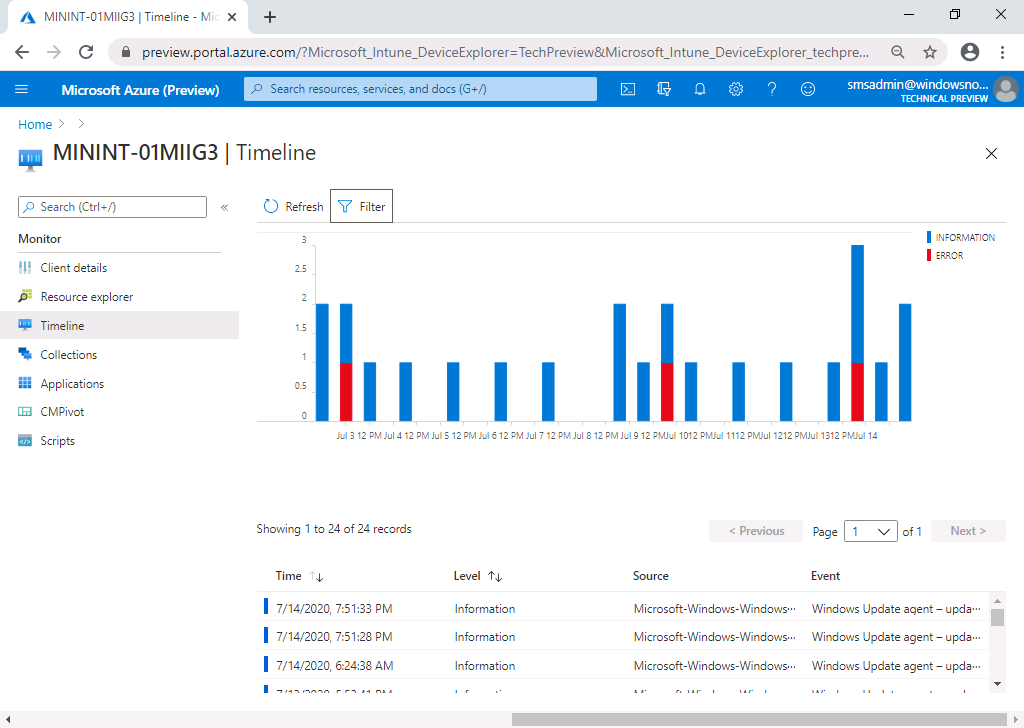 Before when you clicked on a timeline of something interesting (like a red error) nothing happened, but now, it takes you to the actual event.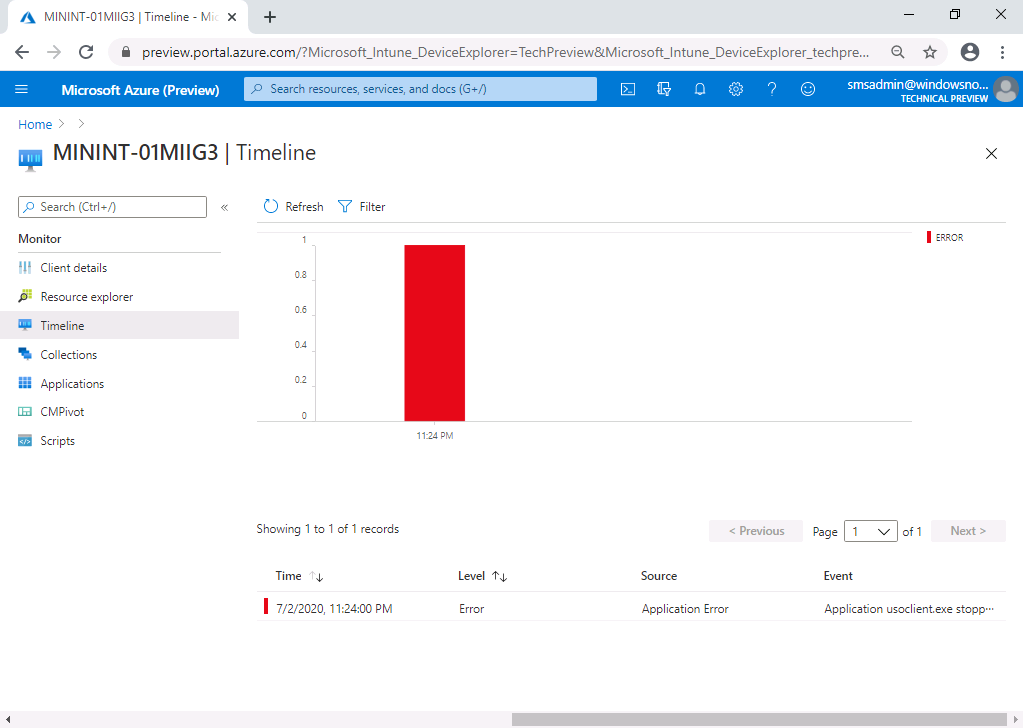 Clicking on the highlighted error text below gives more info about the event.
This is a great improvement and means you can quickly find out what's happening on a client, and is the result of feedback, awesome work !