Introduction
If your users are complaining that they cannot enroll devices or are having related issues  you should do some initial troubleshooting, and one of those things you should check is the Service Health of the Microsoft Intune service to verify that the issue is not a user or configuration issue, but how do you do that ?
Intune Preview health status
In Intune Preview, click on any of the blades (apart from the Access Control, Manage Users and Open Classic Intune Portal blades) in the Intune dashboard, for example click on Manage Apps highlighted in red below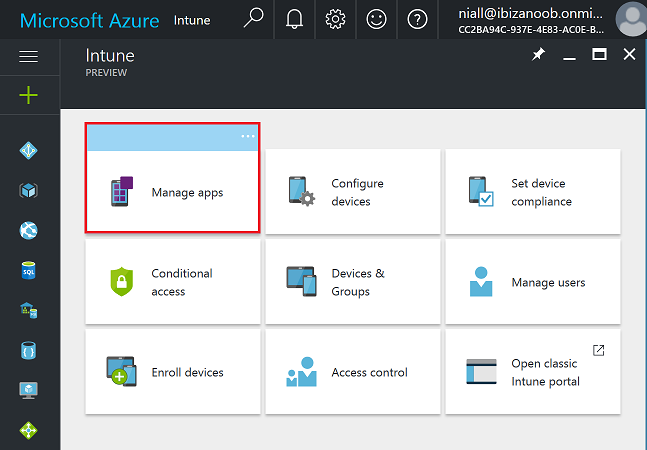 Click on Help and Support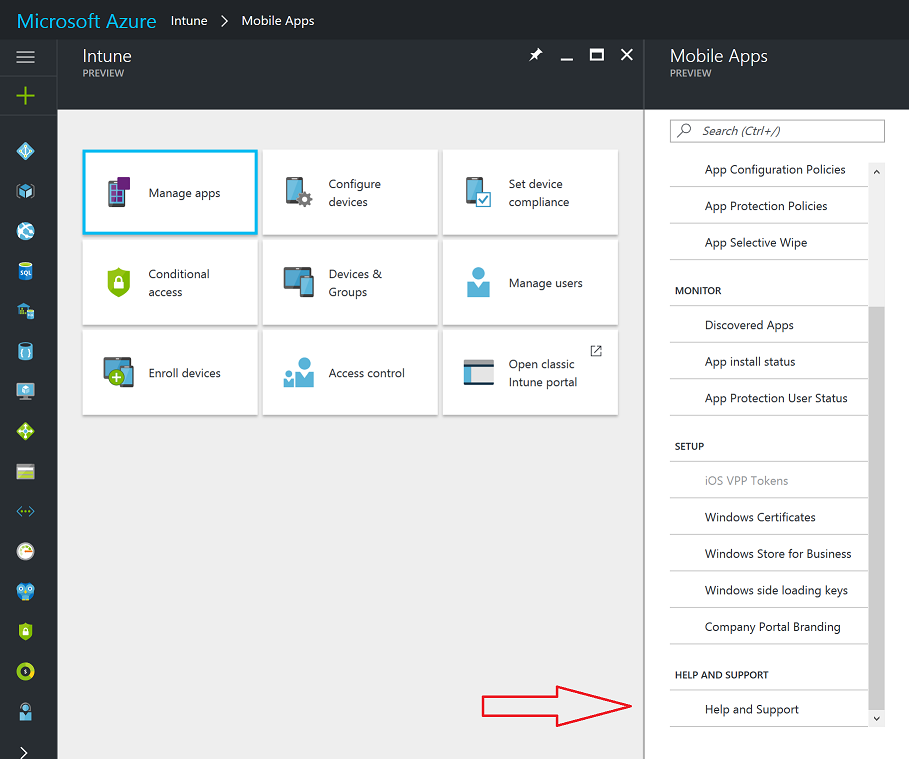 And then click on See the current status of the service link on the right pane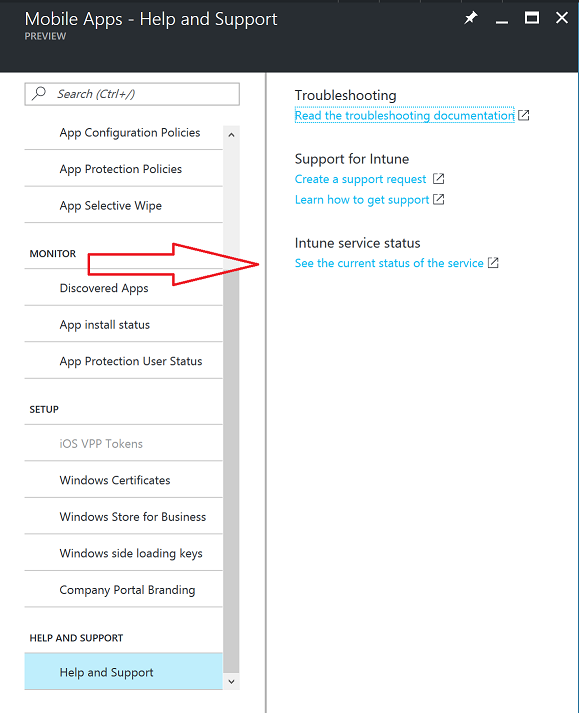 This will bring you to the Office 365 Service Health  page, which will list the service health status of the following:
Office 365 Portal
Azure Identity Protection
Identity Service
Microsoft Intune
and if any problems are detected you'll get a report of what those problems were, in this particular case we can see there are no issues with Microsoft Intune, however the Office 365 Portal has some issues with reports.
You can also click on the View History link (top right) to get more info about what's been happening in the last 30 days.
Or use the search field to search for say Microsoft Intune
or click on any found Id, to get more details
Note that the Intune classic portal, has a link to check for Service Health, under Admin, Overview, but it will link you back to the Office Portal as described here.
Recommended reading
cheers !
niall