Introduction
We are all familiar with the Technet documentation about System Center Configuration Manager, such as this. Now however, Microsoft has released new, modern looking, easy to digest content about System Center Configuration Manager (Current Branch) on the docs.microsoft.com website.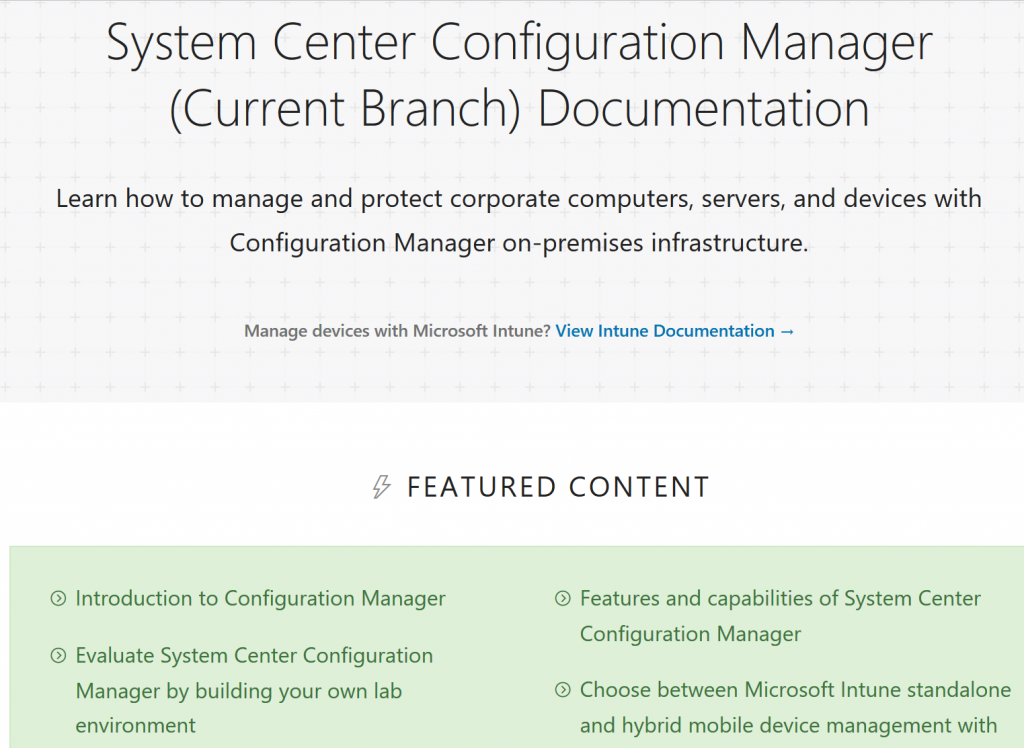 These new documents are available here. You'll notice that the new docs website has much friendlier urls (so that you'll understand what they are prior to clicking on them). Also, the layout is modern and fresh, with easy to find content and topics.

What about Intune docs ?
Microsoft has also previously released documentation on docs.microsoft.com for Intune and it is available at the following link.
I'd recommend you take a look at the new docs as Microsoft has clearly done a lot of work to get the content online, it's fresh, informative, vibrant and is worthy of your time,
cheers
niall