Introduction
here's some brief note's for setting up KMS for activating Windows 10.
 Step 1. Setup Server 2012 R2
First things first, you need to setup up a new 2012 R2 KMS server, because it won't work with Windows 2008 R2. Windows 2008 R2 is (currently) not supported for activating Windows 10 using KMS.
Step 2. Install a hotfix to add support for activating later versions of Windows
Install the following hotfix:
https://support.microsoft.com/en-us/kb/3058168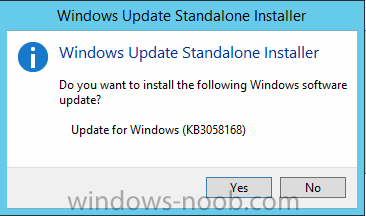 which is an Update that enables Windows 8.1 and Windows 8 KMS hosts to activate a later version of Windows. More info > https://technet.micr…s/dn502537.aspx
Step 3. Login to the Volume License site
You need to get a new KMS Host key from the Volume License Service Center that has this string:
"Windows® Operating System, VOLUME_KMS_2012-R2_WIN10 channel"
Save this key somewhere safe, you'll need it later.
 Step 4. Add the Volume Activation Services role
After installing Windows Server 2012 open Server Manager and choose Add roles and features, choose Role-Based or Feature-Based installation. Choose your local Windows Server 2012 Server from the Server Pool.
Choose the Volume Activation Services role. You may be prompted to add features that are required for Volume Activation Services such as Remote Server Administration Tools, if so, click on Add features and continue through that wizard until completion.
Click Close when done, you will see a Yellow Triangle in Server manager which means that the role is installed but there is additional post deployment configuration required.
Step 5. Configure the Volume Activation Services role
To configure it, click VA Services in the left pane.
Next click on the More text to the right of Configuration required for Volume Activation Services at SERVERNAME. This will popup All Servers Task Details and Notifications.
click on the Volume activation tools link and then decide what Volume Activation Method you want to use in the Select Volume Activation Method screen, use the default (Key Management Service (KMS))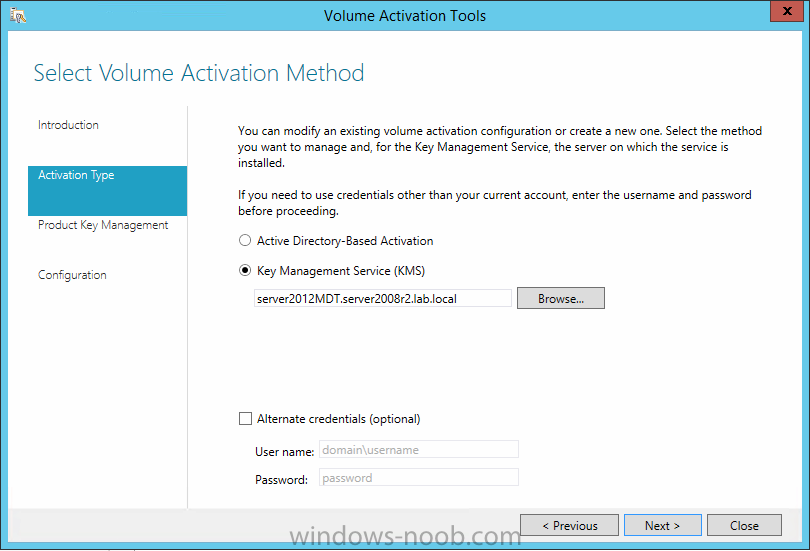 on the Product Key Management screen enter your KMS host key retrieved above from the VLSC site.
After entering your Windows 10 KMS Host Key, click on the drop down menu and select it, click on the Commit button and then continue through that wizard until completion.
Step 6.Test the KMS server configuration
To test the KMS server configuration, follow the rest of the KMS guide located here
cheers
niall