Introduction
This is a short post to clarify how you can connect to the Microsoft Intune Admin Console using Windows 10 (as of build 10122).
Problem
You want to login to the Microsoft Intune Admin Console, so you click on this link (for the Account Portal) or this link (for the Admin Console itself).
Unless you've changed your default web browser settings, Microsoft Edge (code named Spartan) will prompt for credentials. So far, so good.
After logging in to the Microsoft Intune Account Portal you are greeted with the following page showing the Account Portal, Company Portal and Admin Console.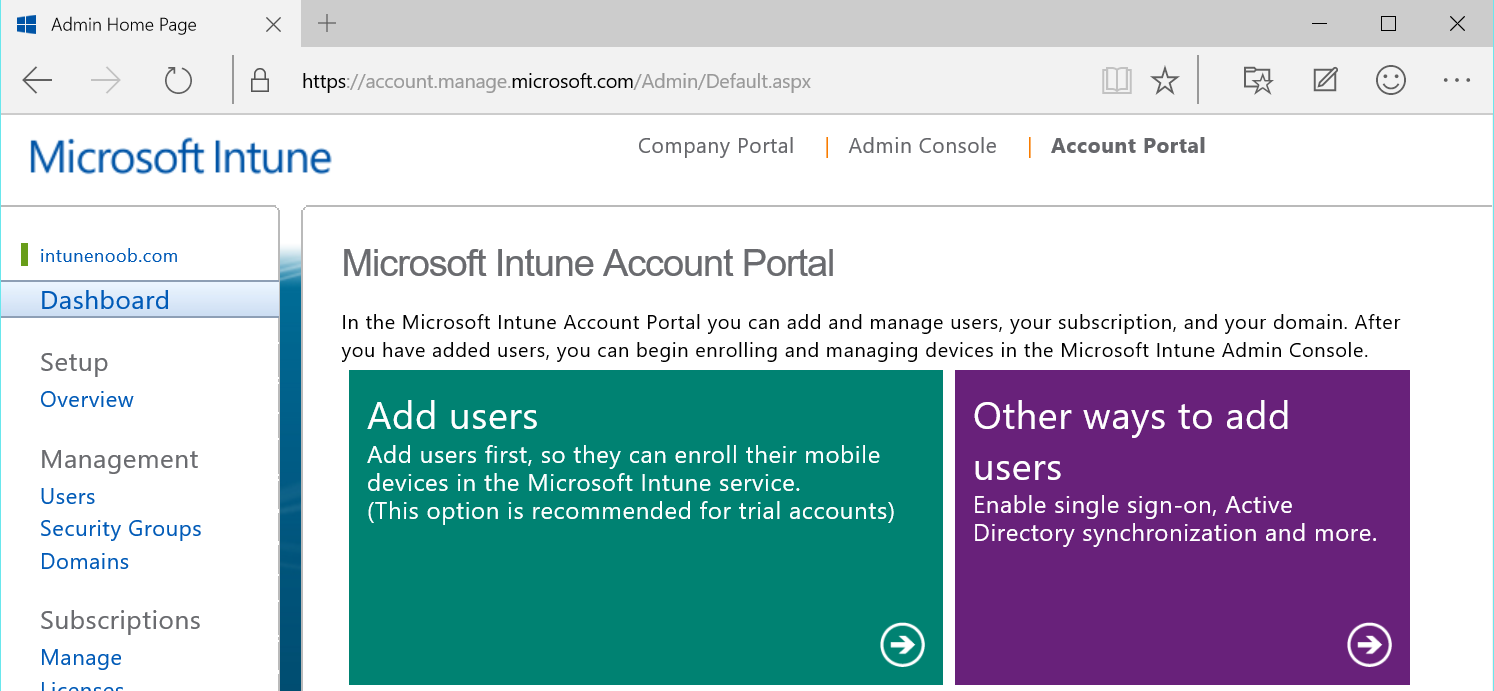 Clicking on the Admin Console to see where you'll do all your day to day activities in Microsoft Intune standalone environments, you'll see the following page in Microsoft Edge telling you that this application requires Silverlight .

The only problem is, clicking on the Get Microsoft Silverlight will not help you (for the Microsoft Edge web browser) as it does not support or use Silverlight.
Solution
The solution instead is to use a browser capable of running Silverlight in Windows 10, such as Internet Explorer 11. It will correctly display the Microsoft Intune Admin console page as you can see below.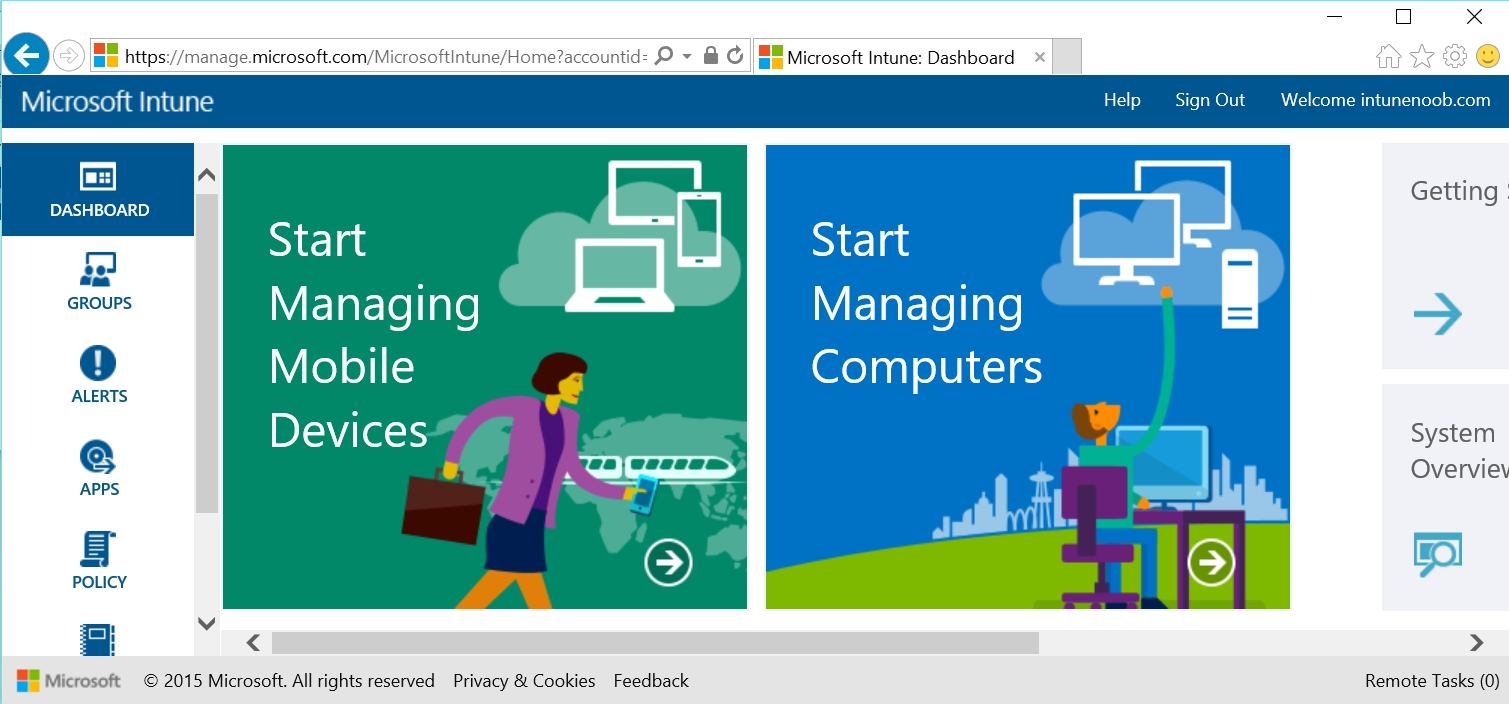 Microsoft is aware of the problem and is working on it.
If you'd like a guide to help with setting up the above in a hybrid scenario look here.
cheers
niall