Introduction
Up until this point, PowerShell cmdlet updates for Configuration Manager were bundled together in the Cumulative Updates (or in SP1 proper). From this point onwards though they will be released separately with no need to install a CU. That doesn't mean you should stop installing CU's, far from it, they contain many fixes to issues seen in the field.
Where can I get it ?
The first release of the Cmdlet Library is now live on Download Center here: https://www.microsoft.com/en-us/download/details.aspx?id=46681.  Please read the release notes carefully as this describes known issues as of the time of publishing, breaking changes, and other important details about this initial release.
Is there any documentation ?
Documentation specific to the Cmdlet Library is here: https://technet.microsoft.com/en-us/library/dn958404
Are there new Cmdlets ?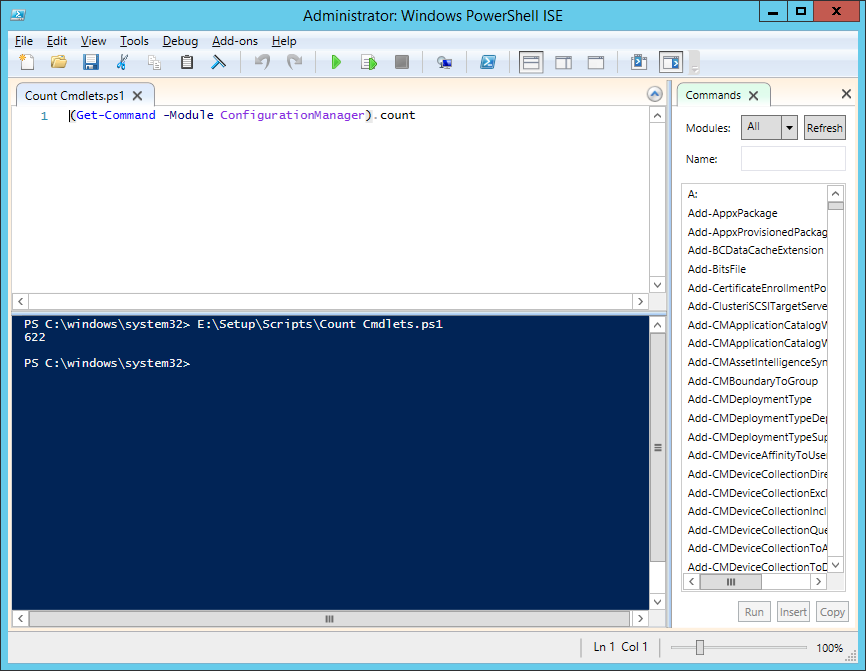 Yes, If you were on CM12 CU4 with 597 cmdlets, after installing this you'll have 622 !
Details of the new cmdlets are listed in the Readme document.
This release is only intended to be used on System Center 2012 R2 Configuration Manager (any CU).
cheers
niall