Yesterday I was lucky enough to get a Surface Pro and spent the evening setting it up, however at one stage during the evening I needed to take a screenshot of what I was seeing onscreen, I looked at the attached Microsoft Surface keyboard and there was no PrntScrn key.
Well it turns out that the key is indeed not present and that you have to use a special key press in order to take the screenshot, the keys you need to press are on the Surface itself.
Press and hold the Volume Down key (left side of the Surface) and the Windows Home key (on the Surface beneath the screen) at the same time. In my photo below i'm not pressing the Windows home key as I had to hold my phone to take the shot, but when you are doing a PrntScrn, press both keys at the same time.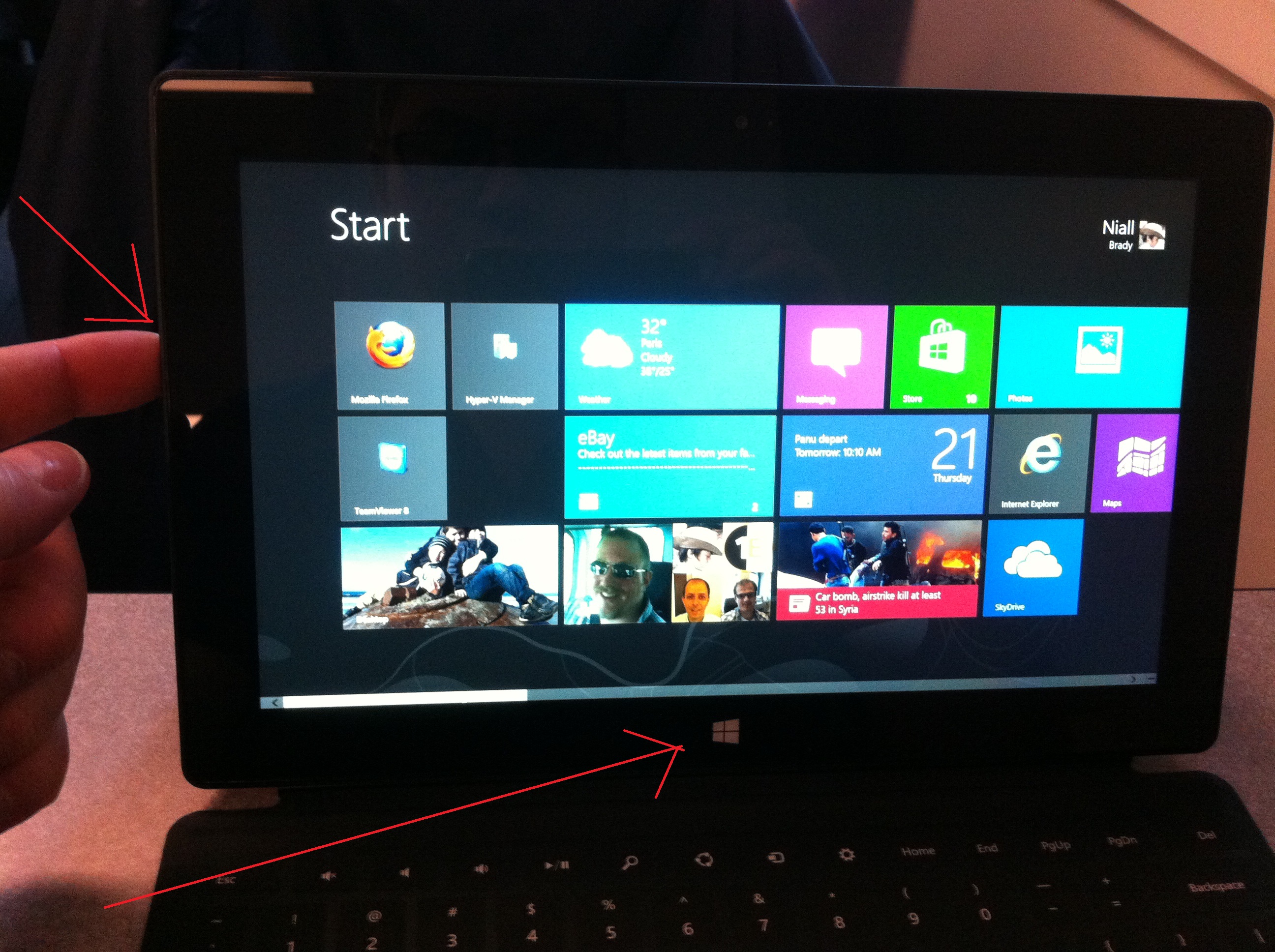 doing the above will cause the screen to momentarily flash and the screenshot will be placed in C:\Users\UserName\Pictures\Screenshots, here's an example of that,
cheers
niall