If you are upgrading from System Center 2012 Configuration Manager RTM to System Center 2012 Configuration Manager SP1 and are using /testdbupgrade to test the upgrade on a copy of your database, you may see the following error in ConfigMgrPrereq.log
Info: Start checking SQL Native Client 11.

ERROR: SQL Native client 11 is not installed on local machine. SQL Server Native Client; Error; Need install Sql Server Native Client 2012, before run SETUP /TESTDBUPGRADE.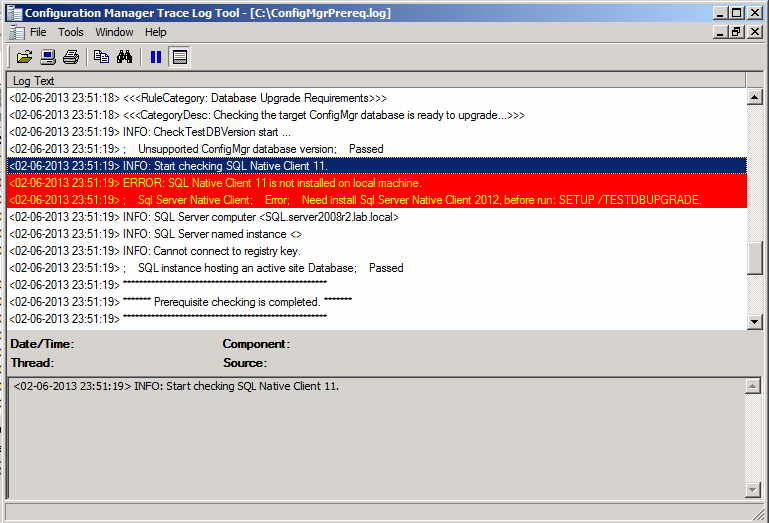 The grammatical mistakes above are not mine. To resolve this you can do one of two things, you can download the native client msi file from here *thanks Kent* or you can use the sqlncli.msi file from the Configuration Manager 2012 SP1 downloads (the prerequisite downloads you download as part of SP1 setup) *thanks Otto for that tip*.
Note: The sqlncli.msi is actually present on the System Center 2012 Configuration Manager SP1 media in SMSSETUP\BIN\X64 but is zero bytes in size as it's a placeholder for the downloaded bits which come later in the setup process.
Once you have the correct file, Install that MSI file like so:-
msiexec.exe /i sqlncli.msi and then rerun the testdbupgrade process.
cheers
niall