UPDATE: 2013/2/12 Please see this support annoucement from the Configuration Manager Team Blog – http://blogs.technet.com/b/configmgrteam/archive/2013/02/11/support-announcements-for-february-2013.aspx
Configuration Manager 2007 and System Center 2012 Configuration Manager Service Pack 1 now support Microsoft SQL Server 2012 SP1.
So basically the below article is no longer applicable.
I'm seeing a lot of questions on windows-noob and elsewhere about problems that may or may not be related to installing an unsupported version of SQL Server so to clear it up I decided to blog this.
First of all it's important to understand that just because a new version of software is available, doesn't mean that it will necessarily be supported by another piece of software from the same Manufacturer even if it's released around the same time. In this case that software is System Center 2012 Configuration Manager SP1 and SQL Server 2012 SP1 and the manufacturer is Microsoft.
Both were released in short sucession. SQL Server 2012 SP1 was released Nov 7th 2012, and Configuration Manager 2012 SP1 was announced to General Availability January 15th, 2013.
Since the release of System Center 2012 Configuration Manager SP1 people have been installing it on Server 2012 (supported) using SQL Server 2012 (supported) but  others are also installing it using SQL Server 2012 SP1 (not supported).
So where can I see what version of SQL Server is supported with Configuration Manager 2012 SP1. Technet provides a page here.
You'll need to look for the expandable heading called Configurations for the SQL Server Site Database.
In the below diagram I've highlighted the version of SQL Server 2012 that is supported, notice that SQL Server 2012 SP1 is not listed as supported.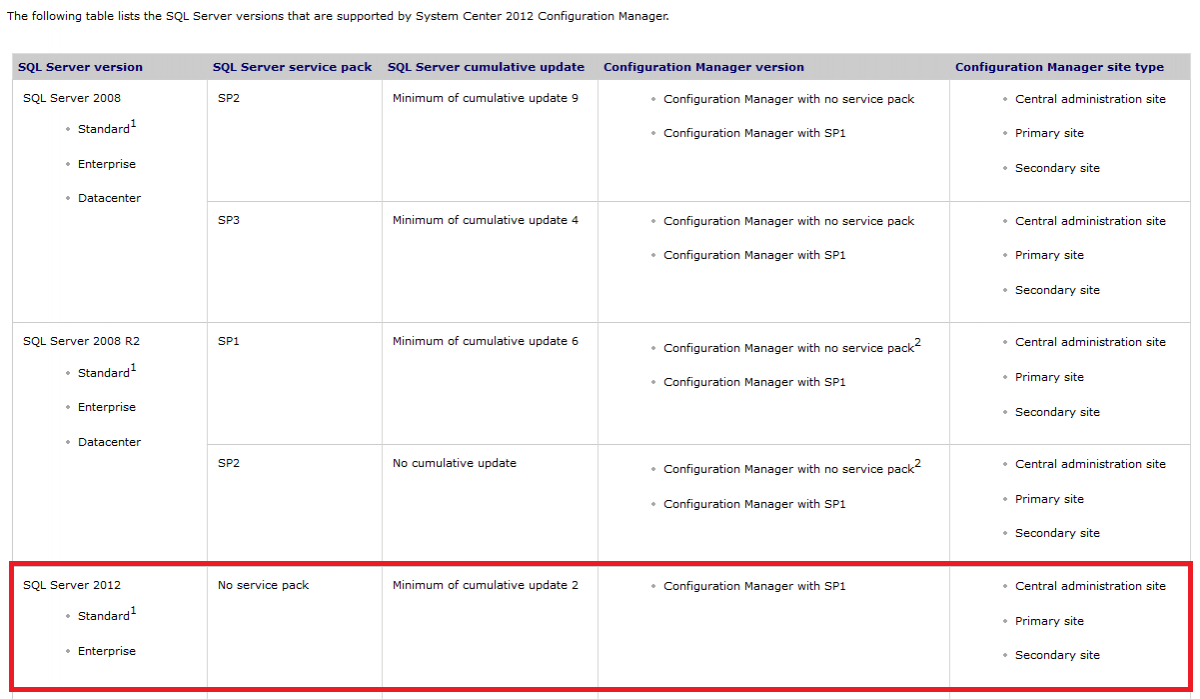 so based on the above screenshot, you can use SQL Server 2012 CU2
In addition to the above, you can read about issues that may occur due to using an unsupported version here.
Configuration Manager 2012 SP1 does support SQL 2012, however, it does not yet officially support SQL 2012 SP1.  If you installed SQL 2012 SP1, and you let it do it's automatic Windows Update during the install, and you also happened to allow it install SP1 on your SQL 2012 server, You will need to re-install SQL 2012 without SP1 or the SQL pre-requisite check step will fail.
so there you have it, as of today January 29th 2013, SQL Server 2012 SP1 is NOT SUPPORTED with System Center 2012 Configuration Manager SP1.
As a final side-note please refer to this blog post by fellow ConfigMgr MVP Jorgen explaining what version of SQL Server you should use if you are considering WSUS for the SUP role on Server 2012.
cheers
niall