if you've just installed Server 2012 on a laptop (LAB use) then you'll probably want to get connected wirelessly, but out of the box, wireless is disabled and you probably are not carrying around a RJ45 cable so getting connected easily is a must. The steps below are manual but I just wanted to post them for your reference as no doubt many people will be trying to do the same thing. In a later post i'll show you how to automate this ability in Configuration Manager 2012.
Step 1. Enable the Windows Feature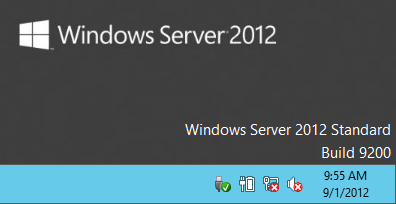 To enable wireless we first have to enable the feature, to do that right-click on start (or use Server Manager) and select Programs and Features.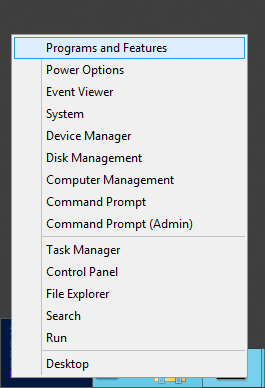 The Programs and Features window appears, click on Turn Windows Features On or Off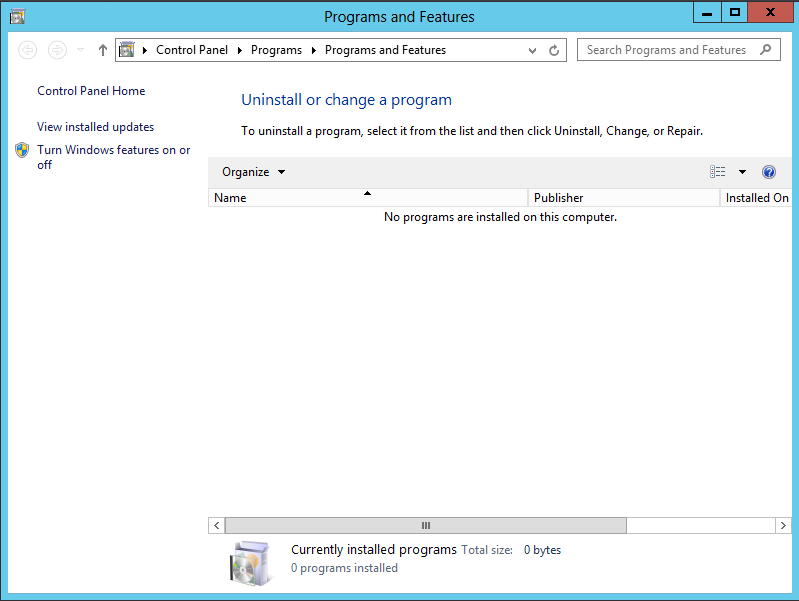 the Add Roles and Features Wizard appears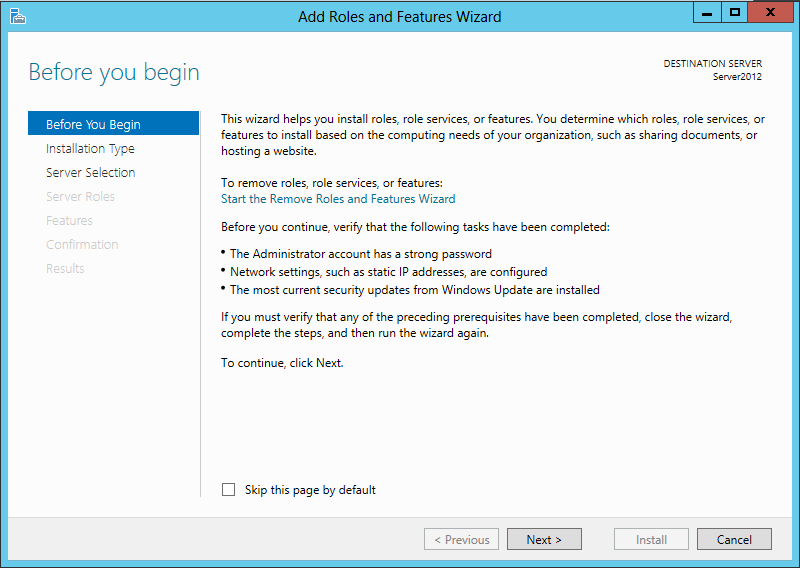 Click next, for Installation type, choose Role-Based or features-based installation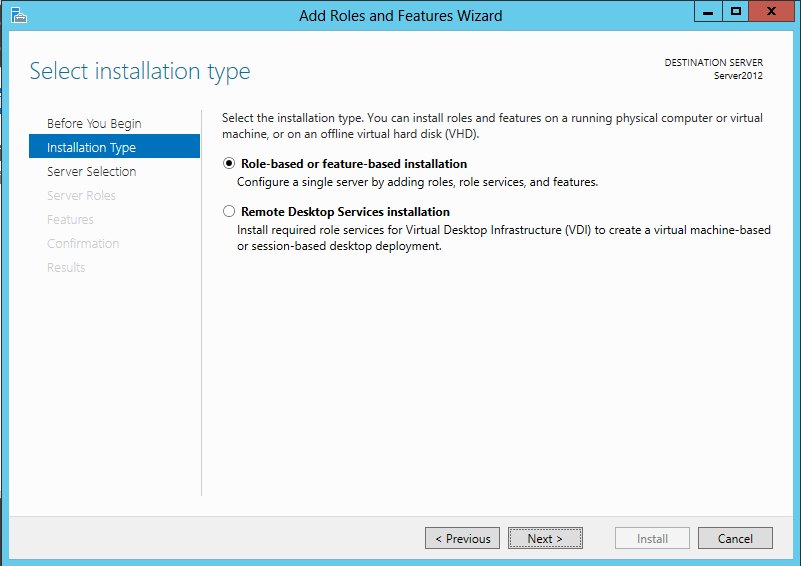 Select your destination server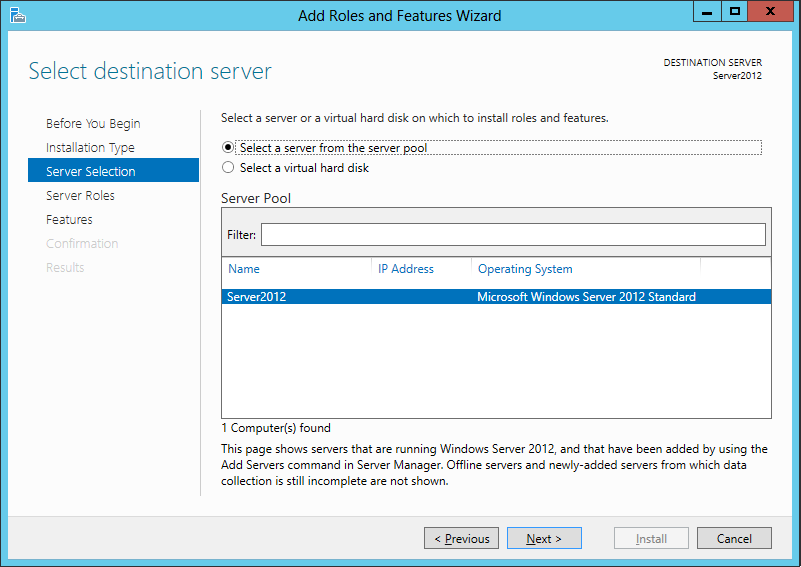 we are not selecting any roles so click next on the select server roles screen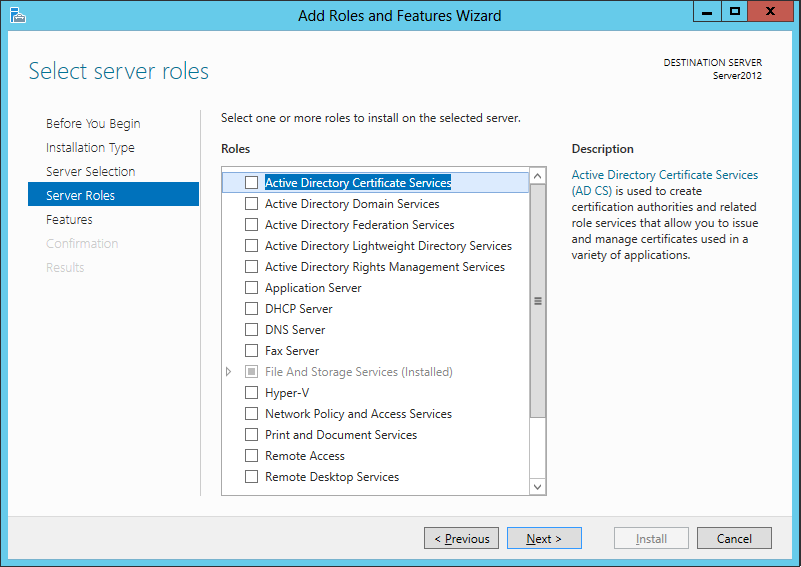 on the Select Features screen scroll down to Wireless LAN service, select it.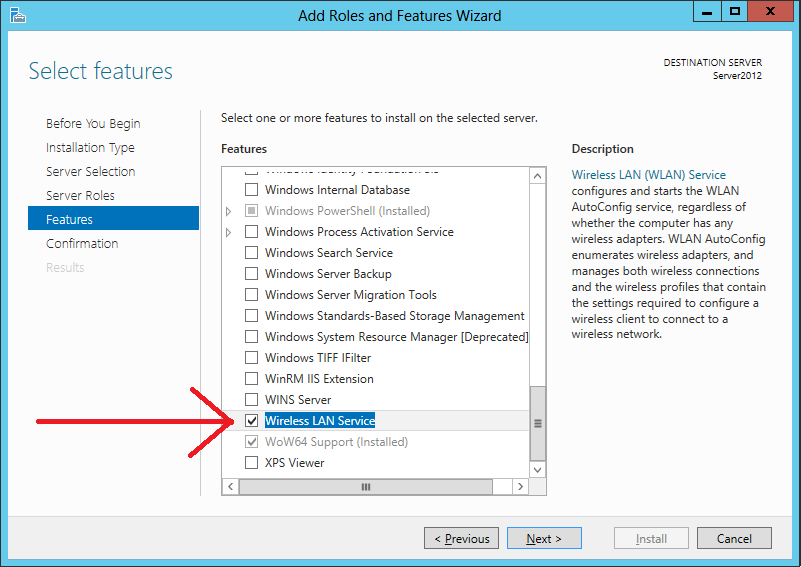 save and close  anything you were working on and select restart the destination computer automatically and then click Install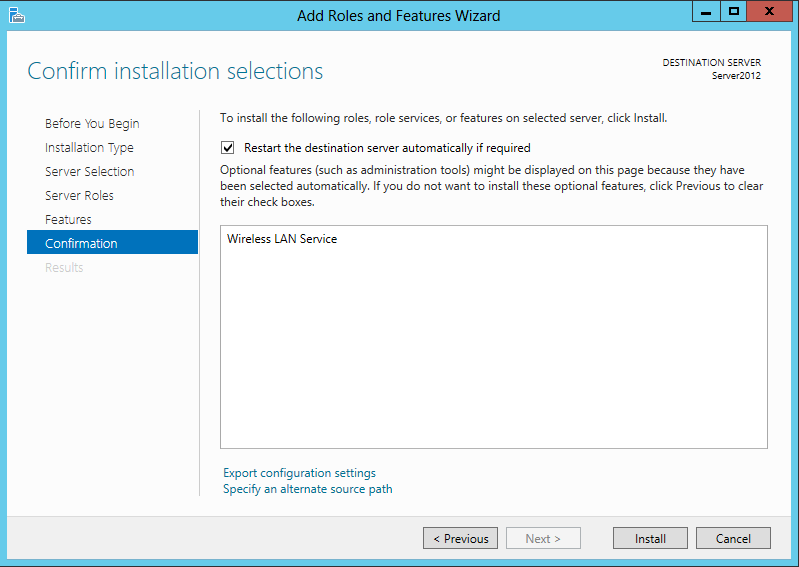 after the reboot you'll be informed of the installation status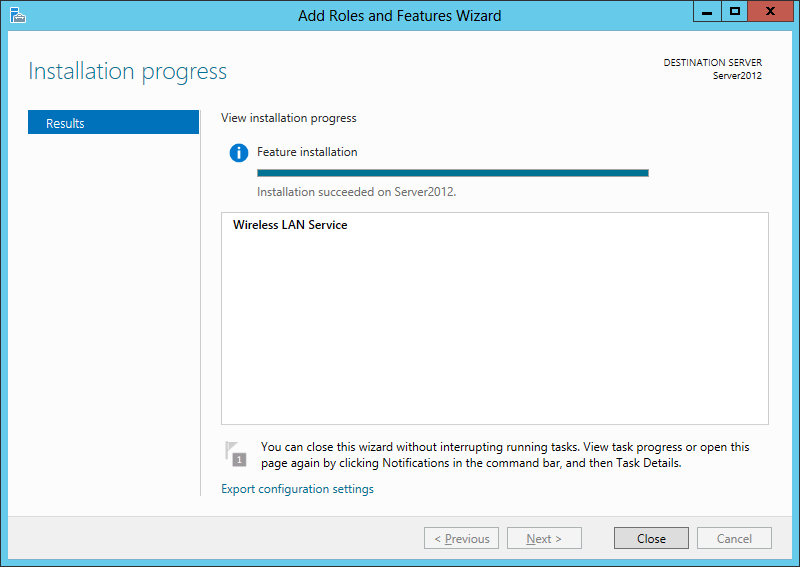 Close the Wizard
Step 2. Update your wireless drivers (optional)
You may or may not have to update your wireless drivers, if the network icon still does not allow you to connect to wireless after adding the feature, then you probably need wireless drivers even if your wireless NIC is displayed properly in Device Manager. To update your wireless driver right-click on the start menu, choose Device manager and locate your network card in the device manager. Choose Update Driver software.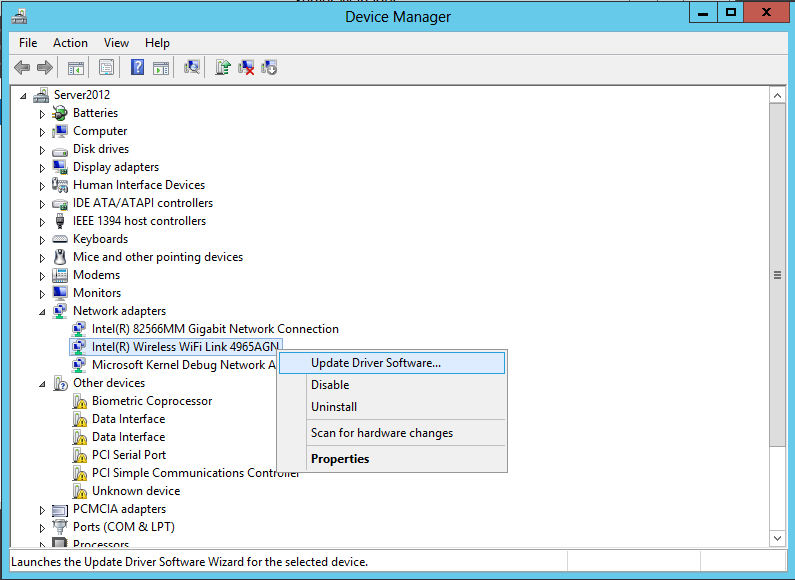 Choose browse my computer for driver software (make sure to have copied the drivers to a folder somewhere you can access, like c: or a usb key)
point the wizard to the location where you have copied the drivers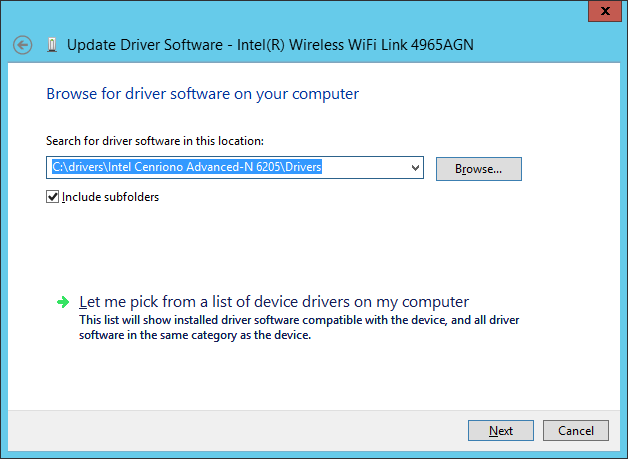 the drivers get installed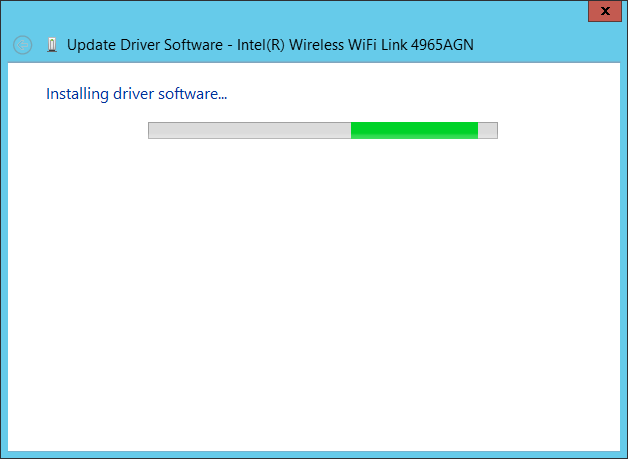 once done close the wizard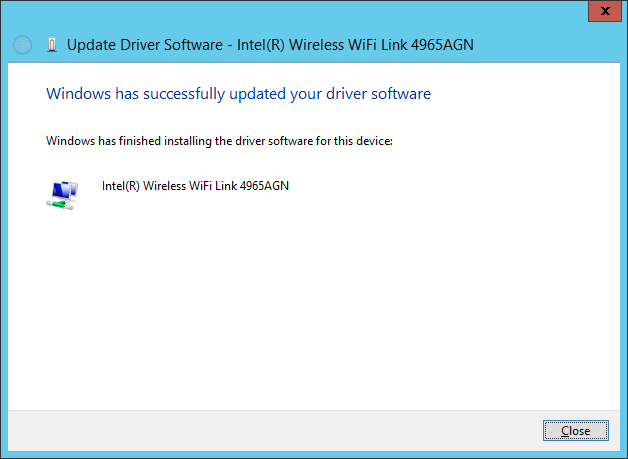 and finally you can see the wireless icon in Server 2012.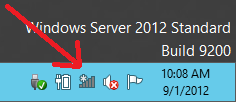 Step 3. Connect to a wireless network
Now that we have wireless working we need to connect to a wireless network, click on the wireless icon in the systray and choose connect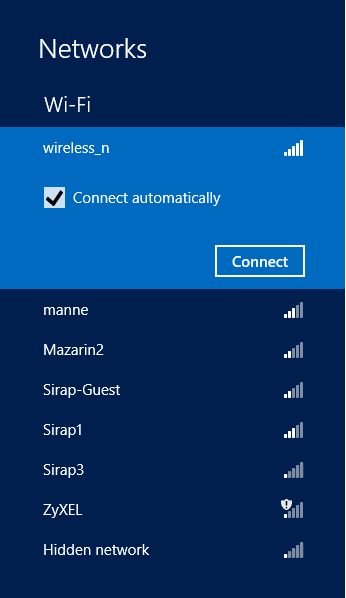 select your wireless network and enter your security credentials
click next and decide whether you want to sharing or not
job done !
cheers
niall